Rapid City, SD – Today, NDN Collective shared the program intention around the upcoming Collective Abundance Fund, a grant opportunity through which NDN Collective will distribute nearly $50 million over a five-year period to Native individuals and families across Minnesota, North Dakota, and South Dakota. The overall purpose of the Collective Abundance Fund is to address the Indigenous wealth gap on Indigenous terms and begin to rebuild family and generational wealth by resourcing Indigenous individuals and families in the tri-state area.
"We see this as a beginning," said Gaby Strong, NDN Foundation Managing Director. "While this financial commitment is unprecedented and significant, funding alone won't solve the racial equity gap. Movement building must continue. Policy and advocacy work must continue to disrupt, dismantle, and shift the economic systems that don't work for us. We can all play a part in that."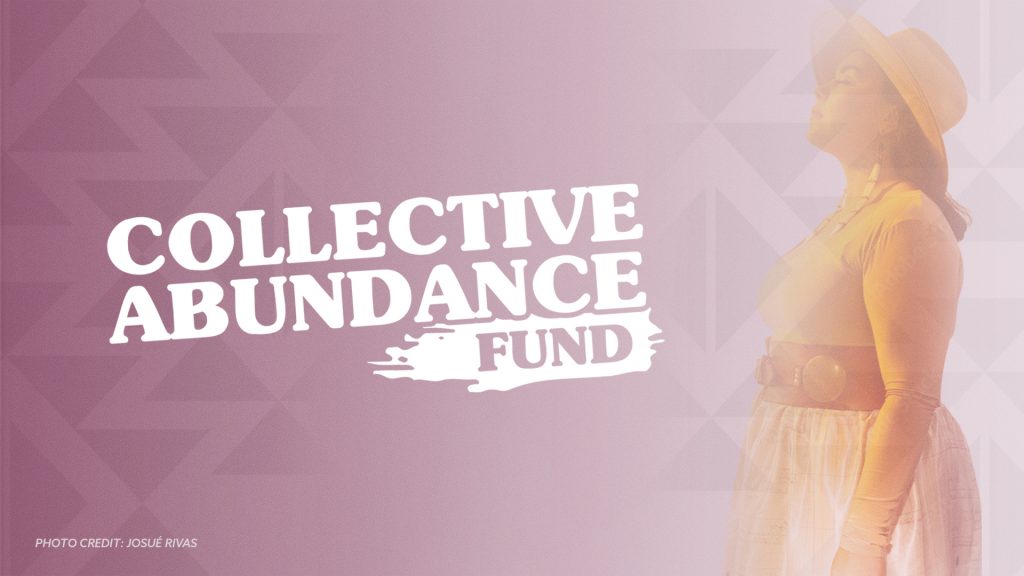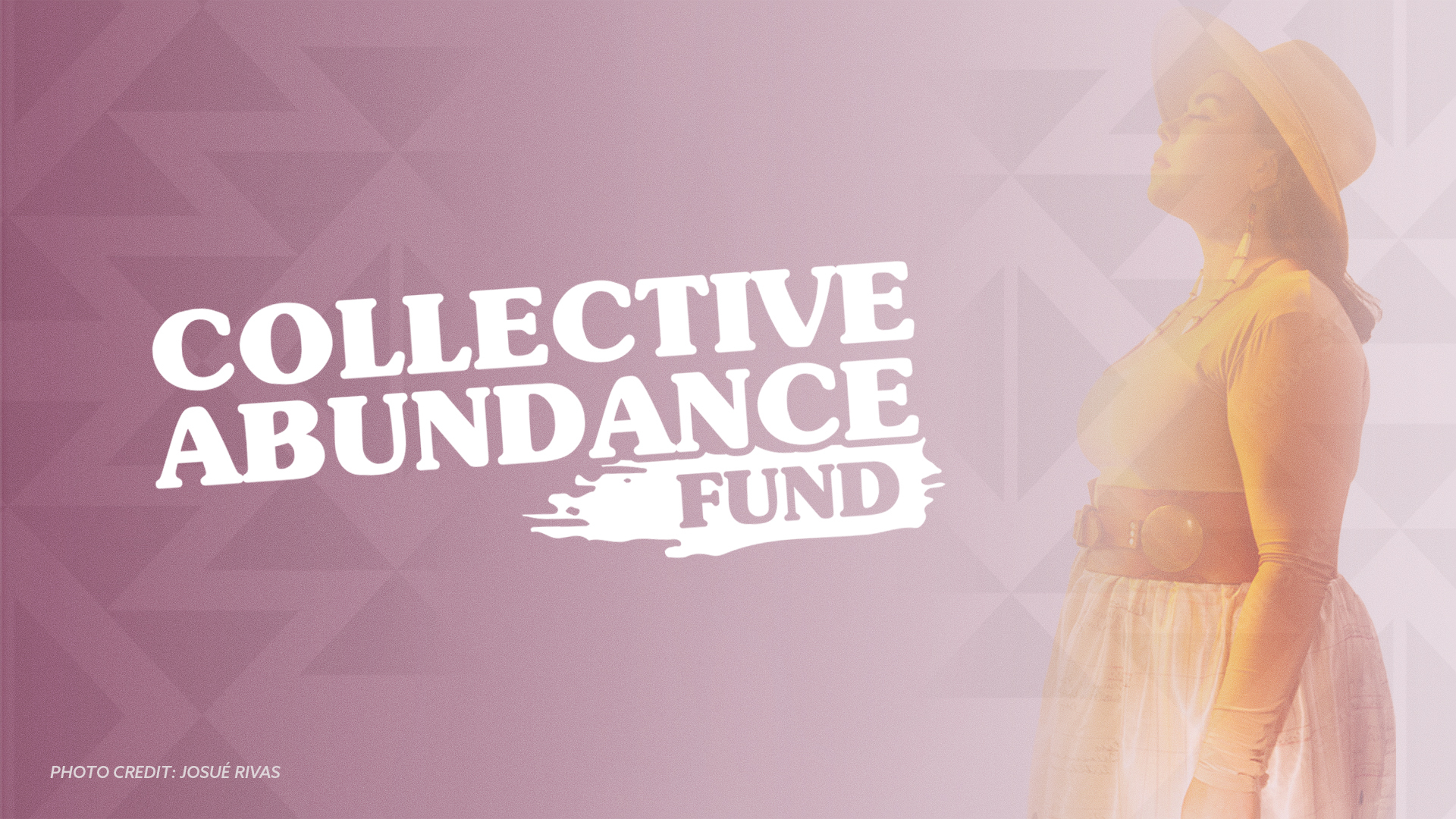 Today's announcement is one of many, as NDN Collective is committed to continue providing transparency around the Collective Abundance Fund's development, application process, and eventual dispersal. The group also believes these announcements help provide opportunity for people to envision what their world would look like if wealth, as defined by Indigenous people, was available and accessible.
Earlier this year, NDN Collective gathered feedback on how the fund should be designed through community discussions and events, as well as over 5,000 survey responses from Indigenous communities in the tri-state area. The findings were compiled into a comprehensive report, which is being used for the final design of the fund.
"We are excited to share this preliminary information of the Collective Abundance Fund program, which is intended to begin to address the wealth gap among our Indigenous relatives across Minnesota, North Dakota, and South Dakota," said Teresa Peterson, NDN Foundation Program Manager for the Collective Abundance Fund. "We are inviting Indigenous individuals and families to envision living a good life, where basic needs are met and social and cultural sharing is abundant. We are asking what it would take – what activities need to be supported to realize that family vision – to sleep peacefully at night?"
The findings of the report were used to determine the following design aspects of the Collective Abundance Fund:
The foundation of the program is built on a new definition of wealth, through an Indigenous lens: a quality of life and mindset that encircles family and community well-being, the care of relationships, and a spirit of generosity. Money is treated as a tool to support basic needs and bring financial security and self-determination, so that one can live a 'good life' abundant in social and cultural sharing.
$25,000 or $50,000 grants for Indigenous families and individuals over the age of 18 residing in Minnesota, North Dakota, or South Dakota to support one-year wealth building projects.
NDN Collective plans to do extensive community outreach to inform eligible residents of the opportunity, leaning into existing community networks – like Native Community Development Financial Institutions (CDFIs), tribal programs around housing and education, Native-led nonprofits, grassroots organizers, community leaders, and more.
Self-determination is central to the effort, with grant recipients determining their own wealth building goals and plans – which could include homeownership, education, business development, food sourcing development, fostering cultural traditions, financial planning, paying off debt, and more.
The Collective Abundance program will provide opportunities to access learning and knowledge building tools and resources that build collective power and center Indigenous wealth and abundance.
Applications for the Collective Abundance Fund are expected to open in May 2023, with funds expected to disperse beginning in October 2023.
###
NDN Collective is an Indigenous-led organization dedicated to building Indigenous power. Through organizing, activism, philanthropy, grantmaking, capacity-building, and narrative change, we are creating sustainable solutions on Indigenous terms.
To Request an Interview Contact:
Related Stories + Media
NDN Live | The Power of Community Engagement in Shaping the Collective Abundance Fund: A Discussion with Gaby Strong, NDN Foundation Managing Director and Theresa Peterson, NDN Foundation Program Manager for the Collective Abundance Fund
Blog | NDN Collective Releases Collective Abundance Report on Redistributing Nearly $50M to Indigenous People in MN, ND, and SD
Blog | Collective Abundance Fund Survey Succeeds In Engaging Community and Redefining Wealth on Indigenous Terms
NDN Live | Coverage of the Collective Abundance Fund Community Engagement at Four Bears Celebration Pow Wow in New town, North Dakota on May 28, 2022
NDN Live | Coverage of the Collective Abundance Fund Community Engagement at the Annual Sisseton Wahpeton Oyate Wacipi (pow-wow) located at the Agency Village Ceremonial Grounds in Sisseton, South Dakota on July 2, 2022
Blog | NDN Collective Closes Out Collective Abundance Fund Survey with Over 5k Responses
Blog | NDN Collective Launches Community Engagement Survey for Distributing Nearly $50M to Native People in SD, ND, and MN
Blog | Meet the Collective Abundance Fund Regional Advisory Committee
Blog | NDN Collective Announces Regional Advisory Committee to guide Design of $50M Collective Abundance Fund
Blog | Redefining Indigenous Wealth With a Bold, New Opportunity: Q&A with Nick Tilsen and Gaby Strong
Blog | Statement from NDN Collective and Nexus on $100 Million in Grants
Blog | NDN Collective Award $50 Million Grant to Redistribute to Indigenous Communities in Minnesota, S. Dakota and N. Dakota