When NDN Collective was awarded the opportunity to redistribute $50 million from the Bush Foundation to Indigenous individuals in Minnesota, North Dakota and South Dakota, we knew we had our work cut out for us. Initially referred to as the Bush community trust fund in December 2021, the goal was to distribute the funding to individuals in 2023 as a means of building "wealth" on Indigenous terms, engaging communities in all three states as the starting point.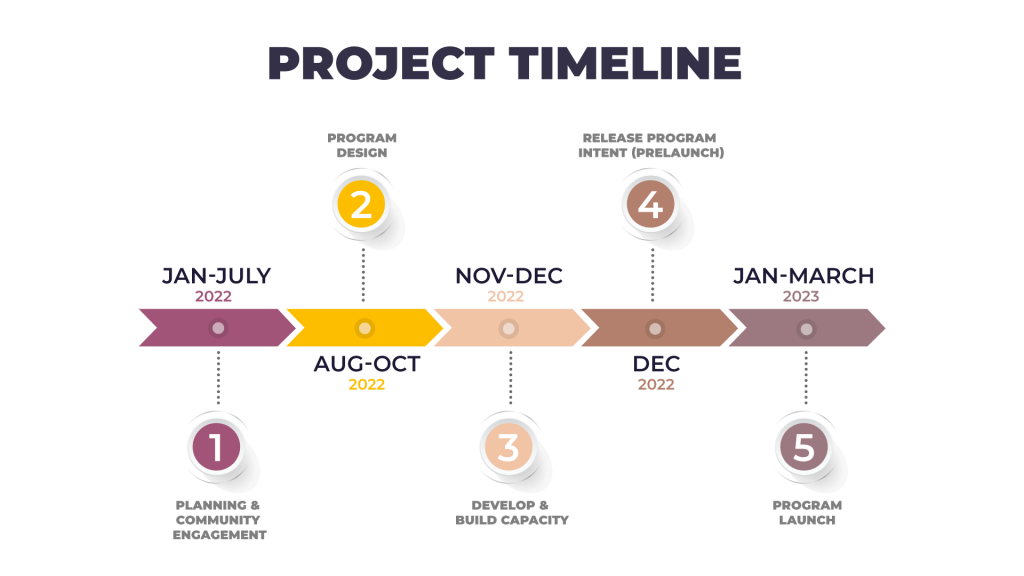 The fund was later officially named the Collective Abundance Fund, and a Regional Advisory Committee comprised of Indigenous leaders and culture-bearers from across the three states joined the effort. In partnership with the NDN Foundation Team, and Kaufman & Associates– an Indigenous-led consulting firm– the Regional Advisory Committee worked to ensure that community engagement efforts and feedback methods were continuously woven into the planning and development of the funding effort.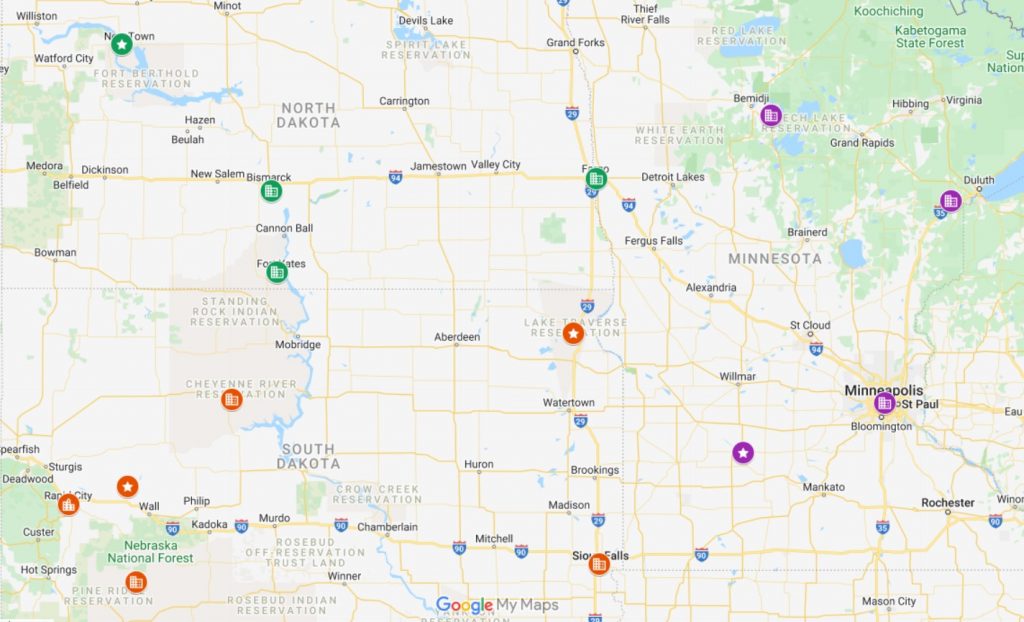 On April 30th, the Collective Abundance Fund survey was deployed as a mechanism to redefine wealth on Indigenous terms and help redistribute funding to Indigenous families in the tri-state region. The survey was immediately available on the NDN Collective website and also administered in-person at a series of events. Understanding the need to be in community to effectively and respectfully engage with community members, NDN Collective, and Kauffman & Associates (KAI), embarked on a series of in-person community event visits in addition to holding interviews and several focus groups.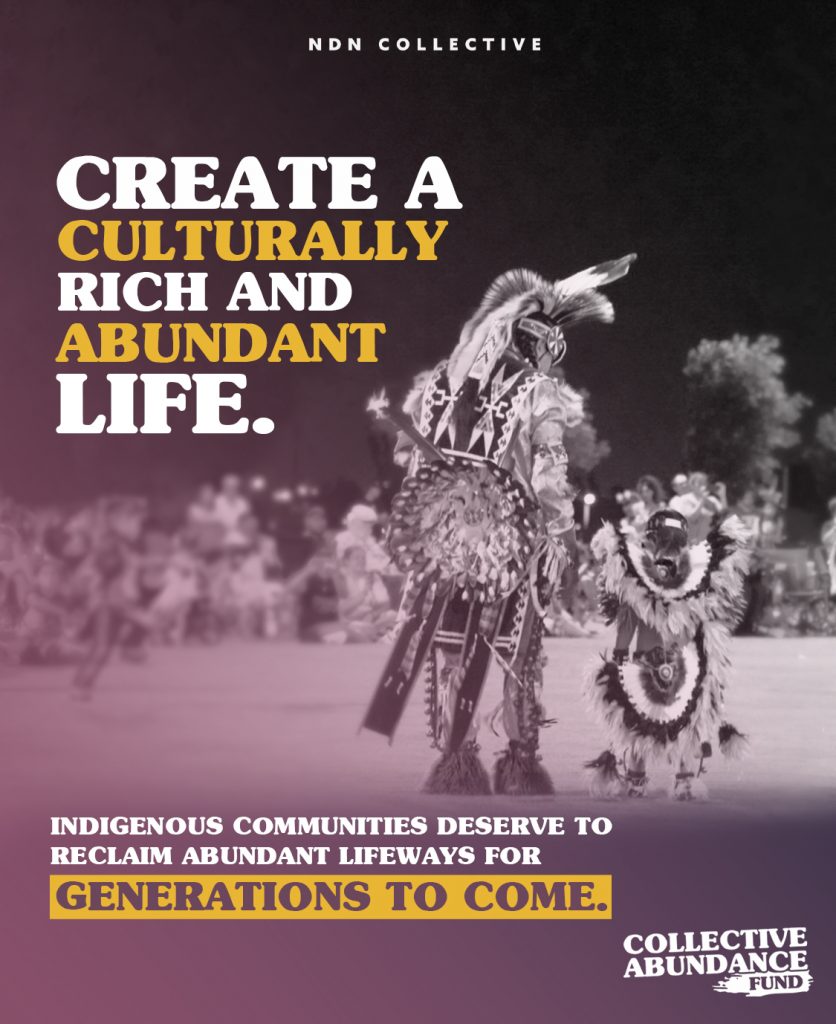 On July 15th, after nearly 3 months of deep engagement with community members, the Collective Abundance Fund survey closed, yielding 5,325 survey results. NDN Collective and KAI were thrilled that the final total of completed surveys successfully crossed and far surpassed the threshold of being considered statistically valid as a measure of the Indigenous population in the tri-state region. The survey needed to reach a minimum of 2,339 to reach this milestone.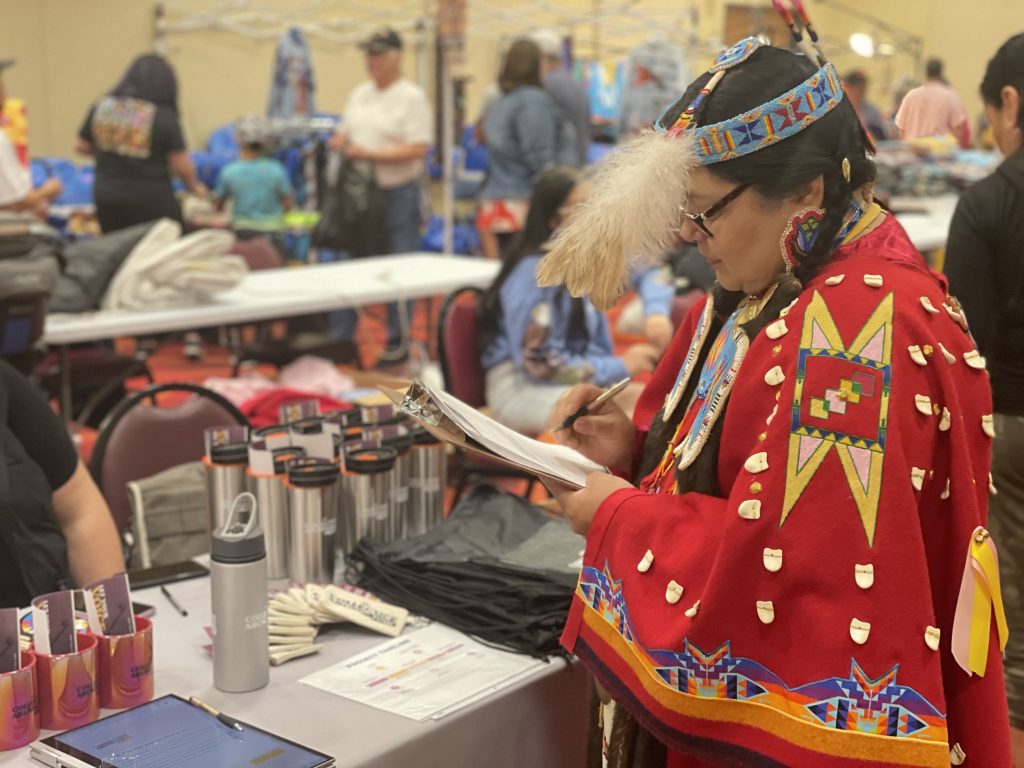 "Being out in community and listening to the people these past few months was intentional, enlightening, and is at the heart of community self-determination," said Terri Peterson, Program Manager for the Collective Abundance Fund. "It is important that those impacted by the racial wealth gap are included in the planning and designing of the solutions."
Sarah Manning, NDN Collective Director of Communications and Lorenzo Serna, NDN Collective Director of Tactical Media, were present at several of the Collective Abundance Fund survey in-person tabled events, engaging with survey takers and providing the greater community with a glimpse of engagement efforts via livestream.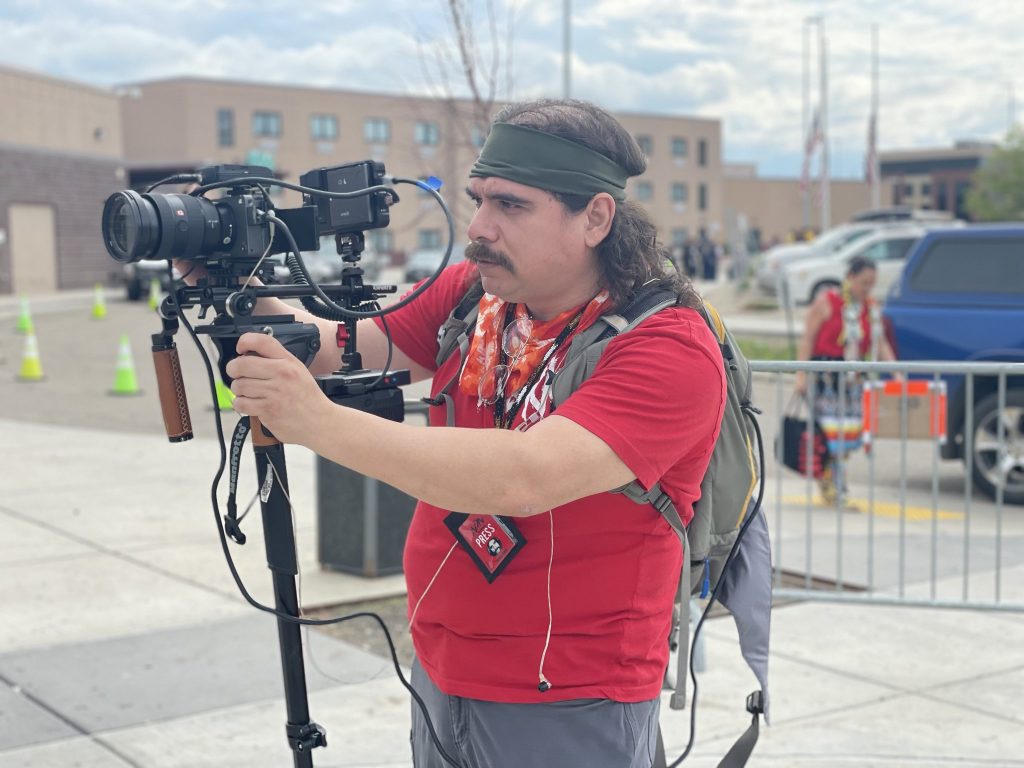 L-R: Lorenzo Serna, NDN Collective Director of Tactical Media, prepares to go live at the Four Bears Celebration Pow Wow. Sarah Manning, NDN Collective Director of Communications, interviews Julie Cahoon, KAI Project Manager, as Lorenzo captures the discussion via livestream. Photos powered by NDN.
Community engagement site visits included the Four Bears Celebration Pow Wow in New Town, North Dakota on May 27th-28th, the Lower Sioux Wacipi in Morton, Minnesota on June 10th-12th, the Sisseton Wahpeton Oyate Wacipi at the Agency Village Ceremonial Grounds in Sisseton, South Dakota on the July 4th weekend, and the Native POP Arts event in Rapid City, SD on July 9th and 10th.
"The response to the survey has been phenomenal," said Julie Cahoon Project Manager at Kaufmann & Associates. "This speaks to the importance of the content – defining wealth on Indigenous terms and strengthening our future generations. It speaks to the core of our cultural beliefs and folks were responsive to that."
"To say the least, this was groundbreaking work to engage so intentionally with community first, and also life altering by reminding us how much we have to be thankful for and how rich our communities are with culture, family, and our traditional ways of life," said Dr. Aislinn Rioux, Vice President for Research and Evaluation at Kaufmann & Associates. "To close the tour, I want to express my gratitude to each person we met, we worked with, and connected to move this important work forward and to remind our colleagues we don't do this work alone – Kitakitamahtsin."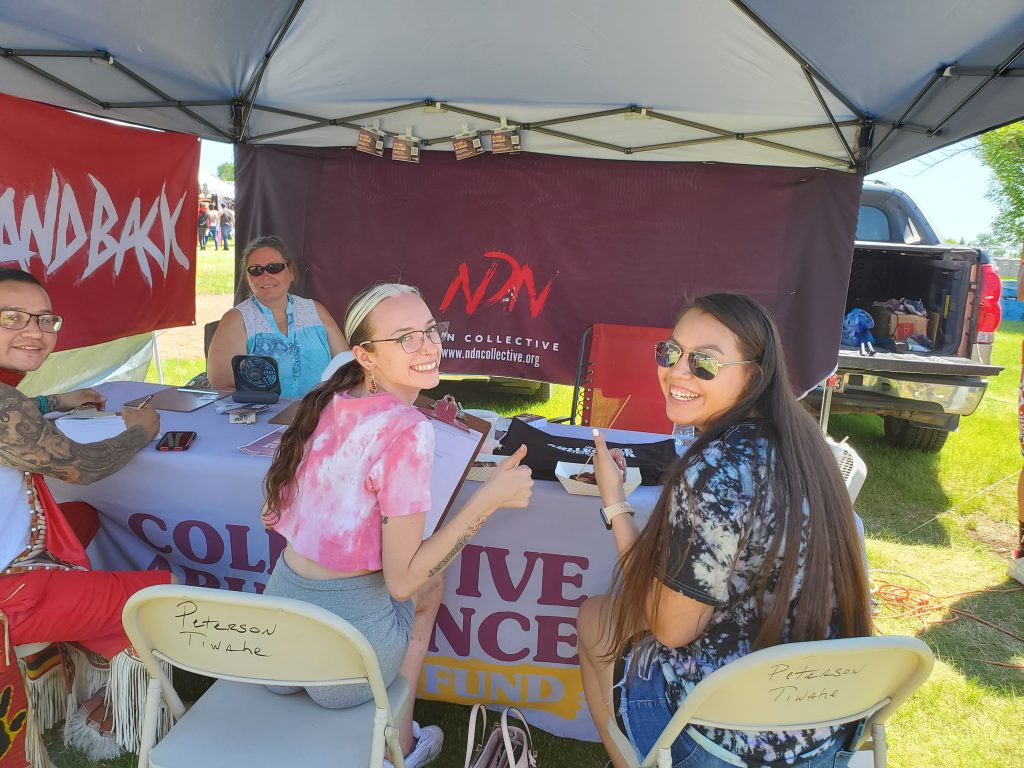 At each of the in-person events, attendees were invited to take the Collective Abundance Fund survey electronically or by paper, receiving guidance from NDN Collective staff, KAI staff and community liaisons. An array of free, Collective Abundance Fund themed gifts were also available to those who visited the table. All who completed the survey could choose to be entered into a drawing to win a $50 gift card.
Elizabeth, a member of the Rosebud Sioux Tribe and resident of the Cheyenne River Sioux Reservation in South Dakota, won a gift card and shared the following sentiments regarding completing the survey around what wealth means to her as an Indigenous person, as well as the importance of what the survey seeks to accomplish: "It felt like 'it's about damn time!' It's a big part of how we exercise our sovereignty. One of the cornerstones of sovereign nations is economy and coming to a consensus in defining wealth is a major factor in how we reestablish our economic sovereignty," said Elizabeth.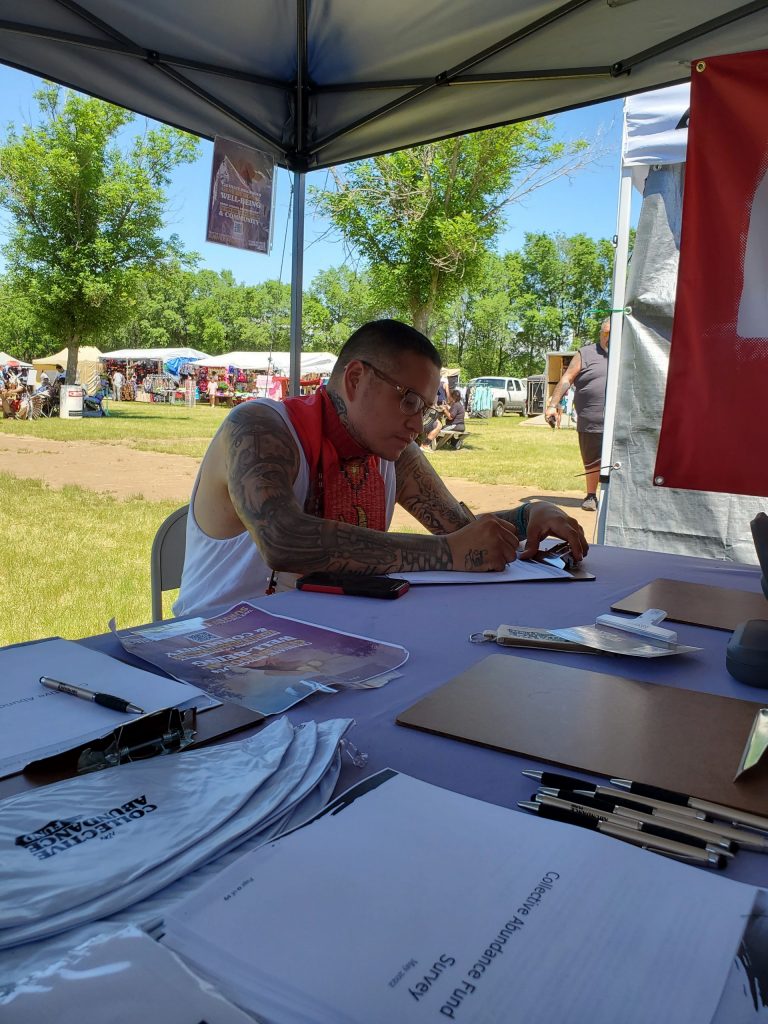 Another survey participant and drawing winner, Samuel, who is a member of the Crow Creek Sioux Tribe and resides in Minnesota, shared that the process of taking the survey felt "alien" to him, but that he knew it was important. When sharing remarks on why he felt it was necessary for Indigenous Peoples to shape their own ideas around wealth he said, "I think it opens our minds to think bigger."
Over the next few weeks, NDN Collective, alongside partner Kauffman & Associates, Inc., will be preparing a comprehensive report that captures the thoughts and perspectives of the over 5,000 people that participated in the surveys, interviews, and community events.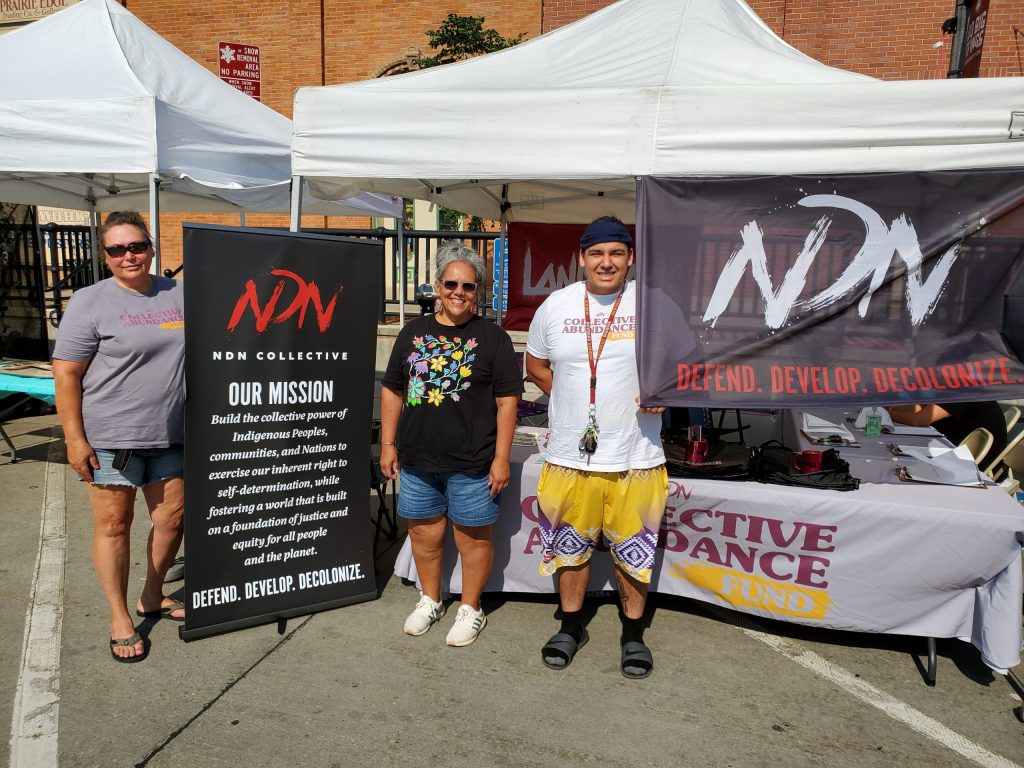 "I am looking forward to learning from the collective wisdom of our people on how wealth is defined and what activities ought to be supported," said Terri Peterson, Program Manager for the Collective Abundance Fund. "Our people's wisdom will be reflected in the design of the Collective Abundance Fund."
The report is expected to be completed in September, and will highlight responses to key questions such as: How do we as Indigenous people define wealth? What wealth building activities should the Collective Abundance Fund support that are generational, sustainable, and regenerative? How much funding would be needed to support those activities? What criteria and requirements should applicants and those awarded possess?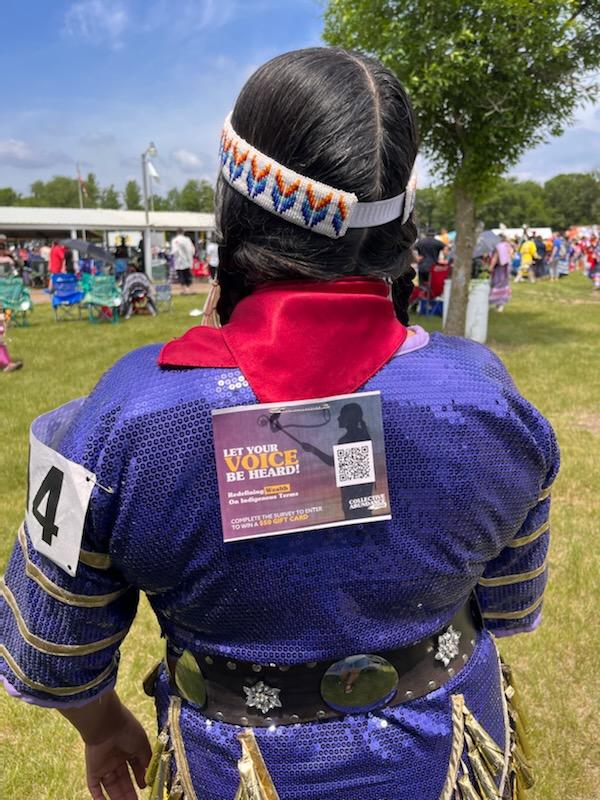 "Thank you to all the Tribal communities who welcomed us in, to the pow-wow committees who supported our outreach efforts, and to all the Native-led programs who provided space and forums," said Gaby Strong, NDN Foundation Managing Director. "All of this provided our People with the chance to share their voice, their truths, and their thoughts – not only on their struggles, but also their dreams and aspirations."
NDN Collective will continue to share updates on the Collective Abundance Fund in the coming months. Learn more about the Collective Abundance Fund by visiting the website here.
More photos from community engagement efforts:
Click on photos to expand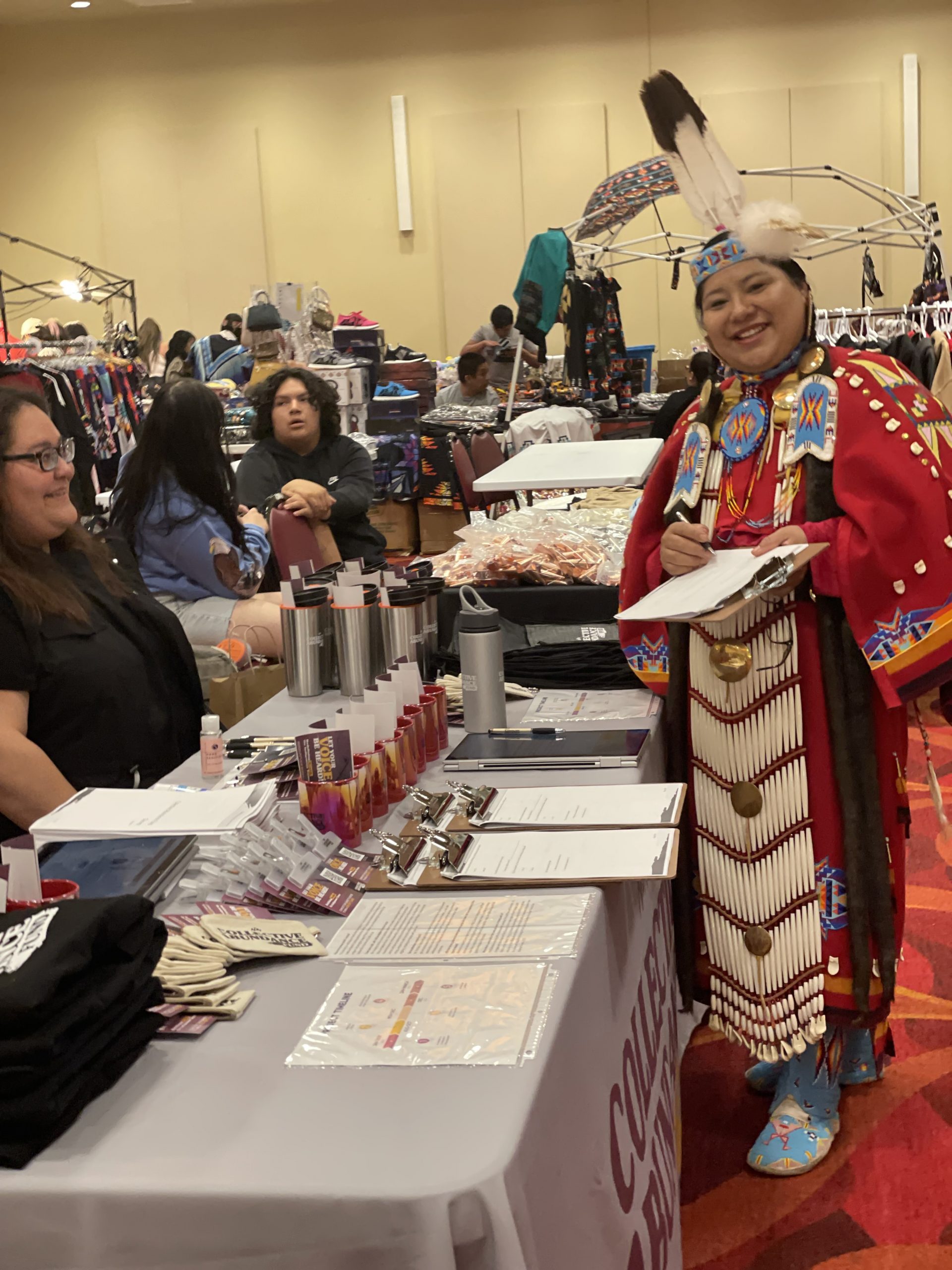 Related Stories: