NDN Collective recently announced the selection of the Regional Advisory Committee for the Collective Abundance Fund– a program slated to disperse nearly $50 million to Native individuals and families across Minnesota, North Dakota, and South Dakota in early 2023. This fund is intended to address the wealth gap in Native communities across the tri-state region, while engaging in a months-long community engagement process to redefine "wealth" on Indigenous terms.
The development of the committee comes less than six months after NDN Collective announced that is was selected by the Bush Foundation for a Community Trust Fund to redistribute nearly $50 million to Indigenous Communities. $50 million was also distributed to Black-led organization Nexus Community Partners, as a means of addressing racialized wealth disparities in the Black community.
The Collective Abundance Fund Regional Advisory Committee, who will meet quarterly beginning April 2022, will provide guidance that ensures an inclusive community engagement and feedback process for the planning and development of the Fund. Each member of the committee brings a rich background and lived experience in their home communities, both reservation and urban. They are grassroots leaders, language and culture advocates, Tribal representatives, movement-builders, educators, entrepreneurs, and so much more.
Introducing the Collective Abundance Fund Regional Advisory Committee
---
Honorary Member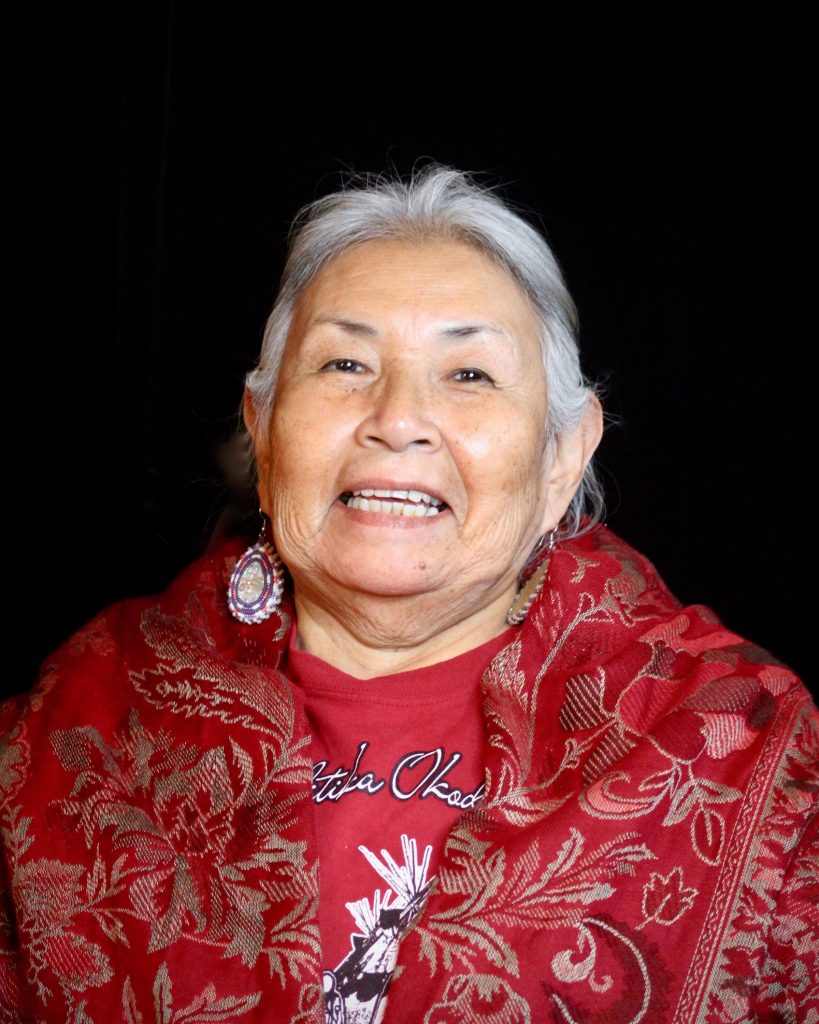 Faith Spotted Eagle
IHANKTONWAN DAKOTA
Faith Spotted Eagle, Ihanktonwan Dakota, is a revered elder, spiritual leader, and cultural knowledge holder. Faith is widely known as an environmental activist and protector, grassroots movement builder, and social and environmental justice warrior.
She is the Chair for the Ihanktonwan Treaty Committee and helped bring forth the International Treaty to Protect the Sacred against the KXL Pipeline and the Tar Sands and has served as delegate of the Treaty Committee NGO at the United Nations.
Additionally, she is Brave Heart Society Grandmother and helped revive the Isnati Awicadowanpi (Coming of Age Ceremony) for the last 18 years across the Seven Council Fires.
Faith has held numerous roles, including, teacher, principal, Indian Child Welfare Worker, Peacemaker, Community College Instructor, and PTSD therapist. Faith earned a Master's in Guidance and Counseling at the University of South Dakota.
---
Minnesota Based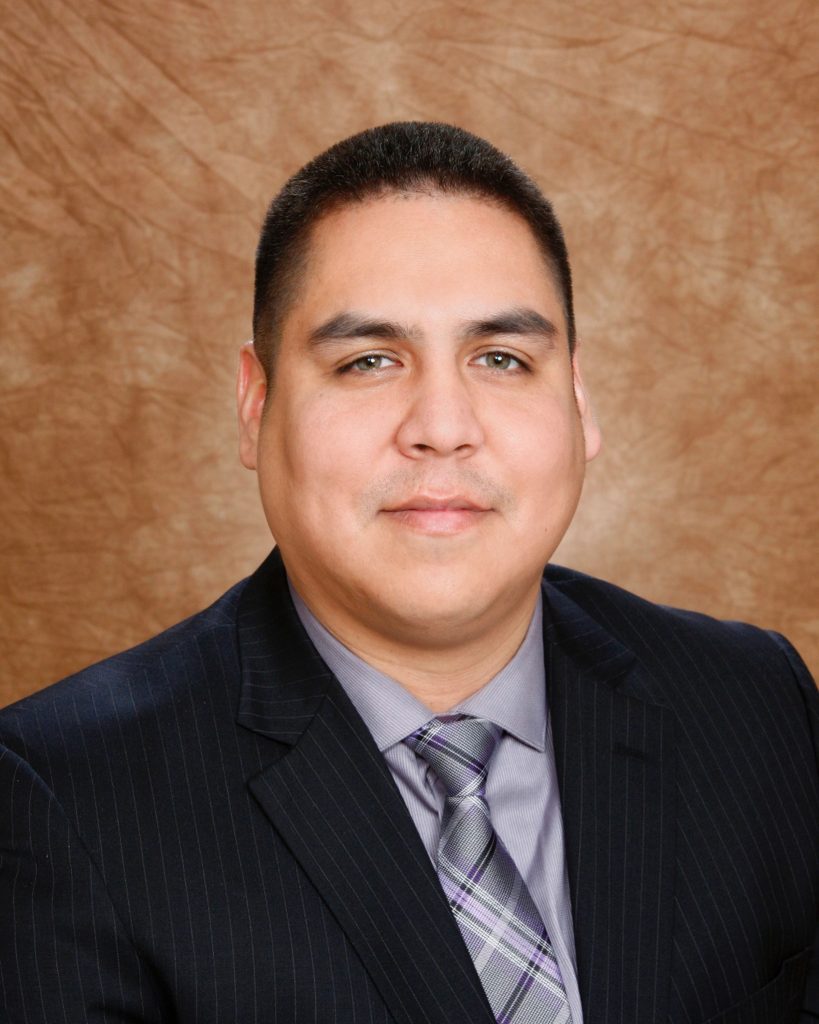 LeRoy Staples Fairbanks III
Leech Lake Band of Ojibwe
LeRoy Staples Fairbanks III resides in Cass Lake, Minnesota with his wife Becky and 5 wonderful children and serves as the Leech Lake Tribal Council's District III Representative. He has held numerous positions in service to his community, including Deputy Director for the band, Board of Commissioner to the Leech Lake Housing Authority, and Chemical Health Counselor.
He is also the founder of the LeRoy B Fairbanks & LeRoy Staples Sr Endowment Fund and the Leech Lakers Youth Sports, and also created the Leech Lake Endowment Fund.
Appointed by the Governor, LeRoy serves on the Minnesota Children's Cabinet Advisory Council, which ensures the systems serving children and families provide what is needed for every child to thrive. LeRoy also serves as the Chairman of the Indian Advisory Council to the University of Minnesota Crookston.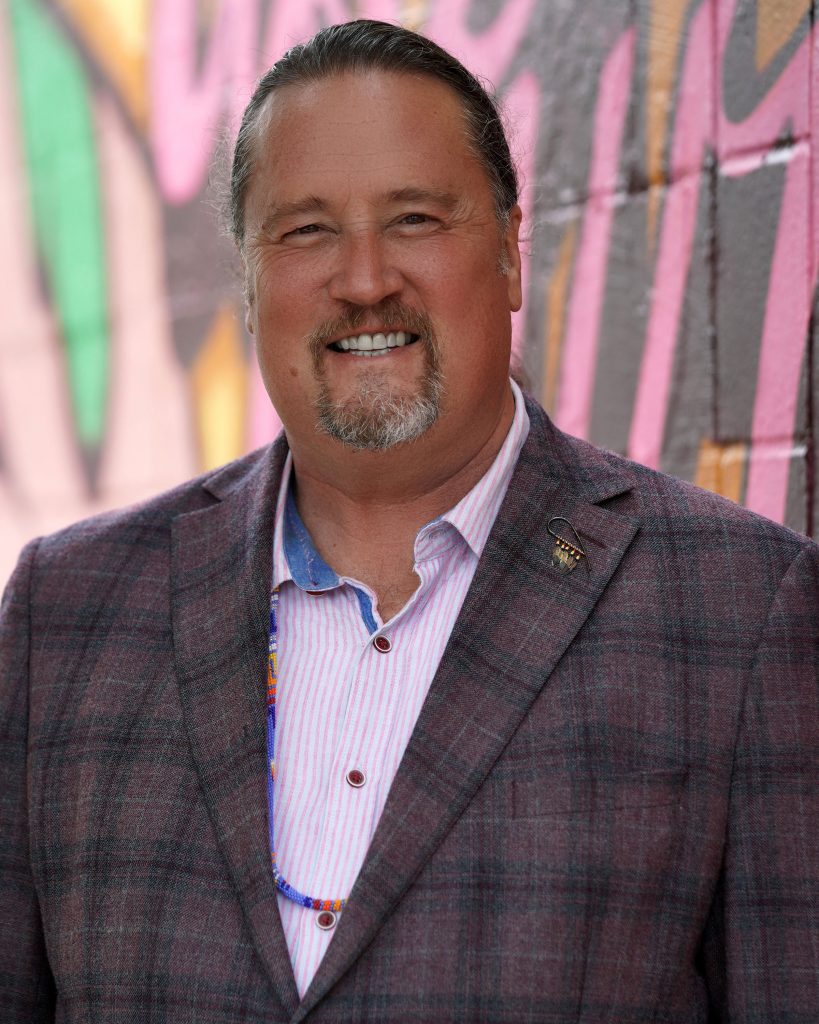 Robert Lilligren
White Earth Ojibwe
Robert Lilligren, citizen of the White Earth Ojibwe Nation, serves as President and CEO of the Native American Community Development Institute (NACDI).
He is the first Tribal member elected to public office in the City of Minneapolis, serving twelve years as the Vice President of the Minneapolis City Council. Additionally, Robert was appointed by the Governor as the first Native member of the Metropolitan Council in 2019. He is Vice Chair of the Metropolitan Urban Indian Directors (MUID), a 50 year old Twin Cities regional leadership forum comprised of executives from dozens of Native organizations.
Additionally, Robert serves on the City of Minneapolis Truth and Reconciliation Workgroup, Meet Minneapolis Convention and Visitors Association, and on the capital campaigns of several Native organizations.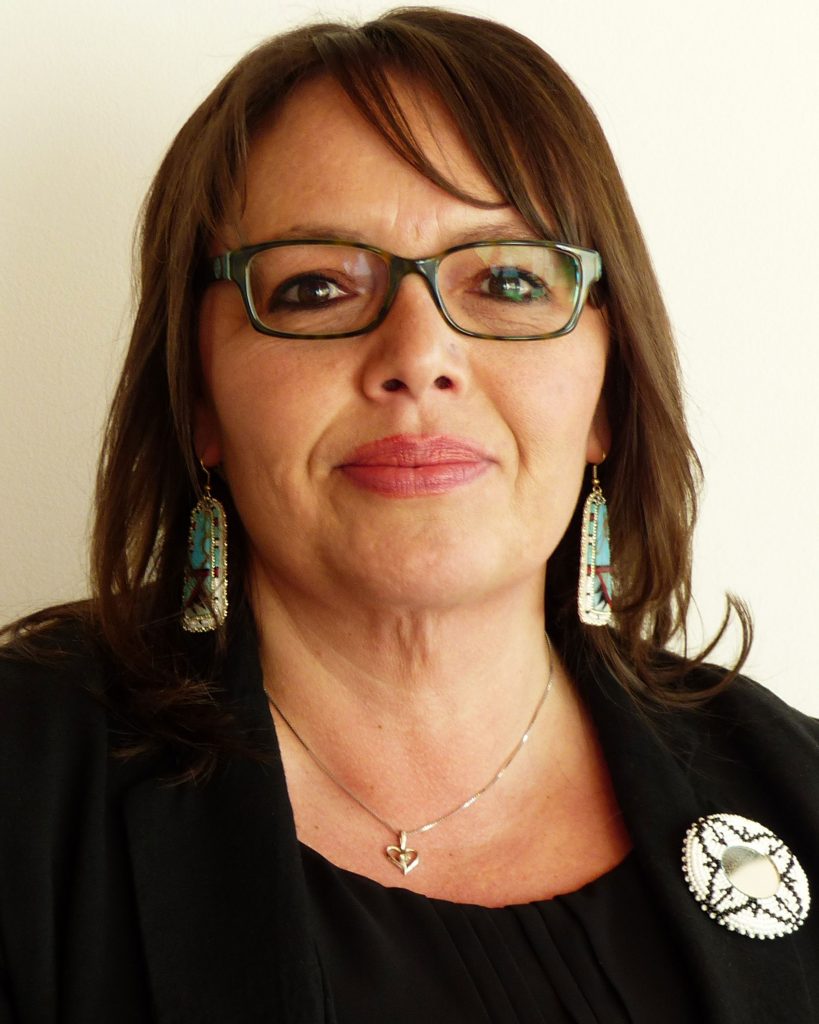 Mary LaGarde
White Earth Nation
Mary LaGarde, member of the White Earth Nation, serves as the Executive Director of the Minneapolis American Indian Center, one of the country's longest running centers, providing social and educational services to over 10,000 members annually.
Mary received her B.A. in Sociology/American Racial and Multicultural Studies from St. Olaf College, of Northfield, Minnesota and has over 30 years of nonprofit experience in management and development of program services, including the therapeutic preschool for American Indian children at the Little Earth of United Tribes Housing Development in Minneapolis, and the Little Earth Neighborhood Early Learning Center.
Mary is the recipient of the 2008 DreamMaker Award from the Ann Bancroft Foundation and Honoring American Indian Women at the University of Minnesota's American Indian Student Cultural Center's Luncheon in 2014. She was also honored as the 2016 Local Public Health Hero by the City of Minneapolis' Health Department.
---
North Dakota Based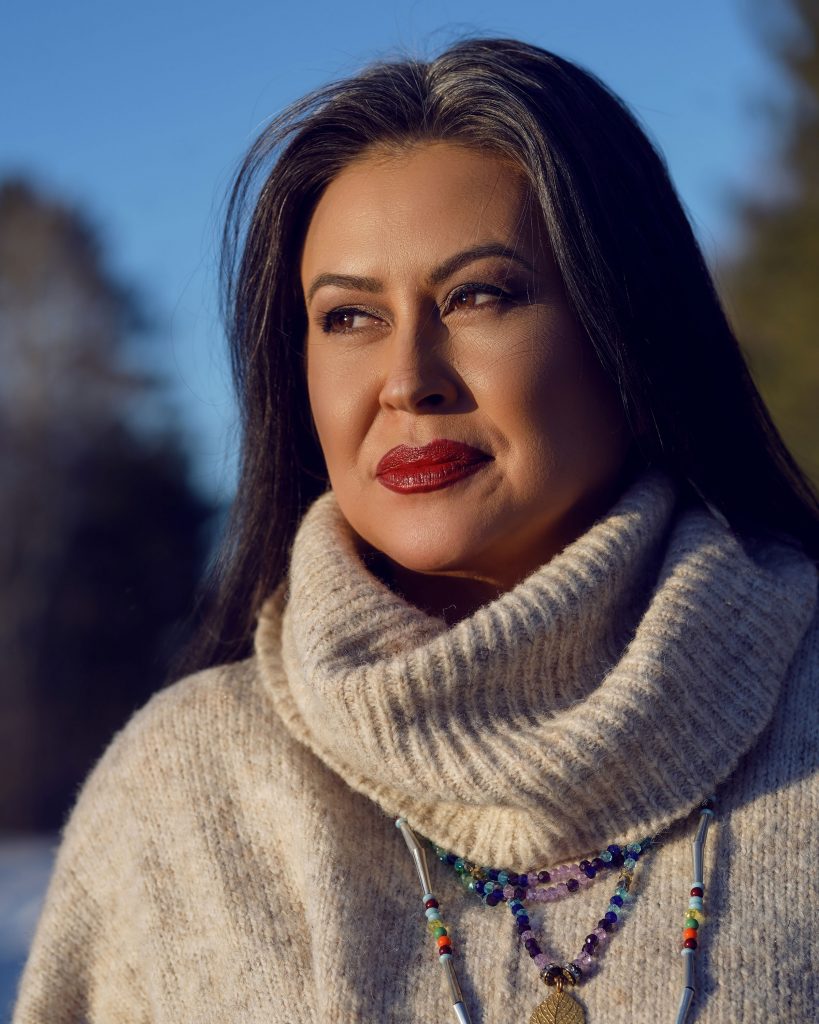 Hillary Kempenich
Turtle Mountain Band of Chippewa
Hillary Kempenich resides in Grand Forks, North Dakota with her family, is a member of the Turtle Mountain Band of Chippewa and is an award winning multi-disciplinary artist, cultural consultant, and advocate, emphasizing her work to empower Indigenous people. She has immersed herself into sustaining her small business in the arts and continues her passion for community work.
Raised on the Turtle Mountain reservation, Hillary continues to advocate for better educational, health and cultural standards through her work in both urban and rural communities.
She holds a bachelor's degree from University of North Dakota and serves on the Grand Forks Foundation for Education Alumni Network board of directors and the North Dakota Indian Business Alliance board of directors.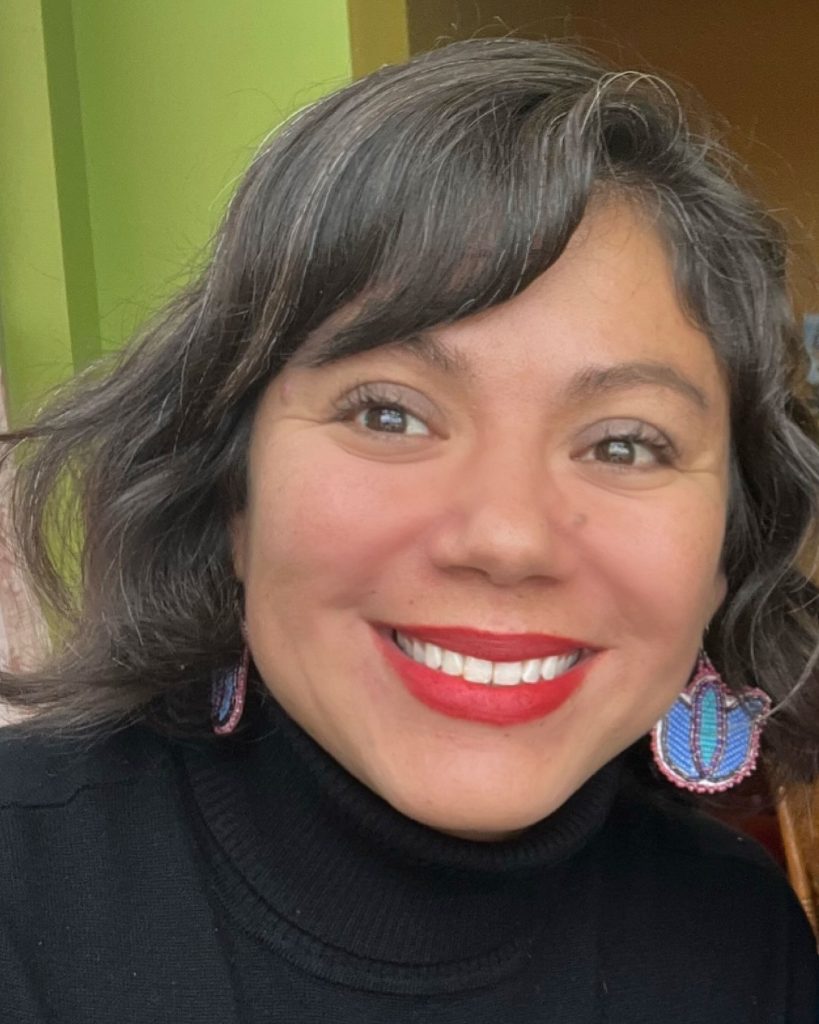 Ruth Buffalo (Mia Eh'Desh, Woman Appears)
Mandan, Hidatsa and Arikara
Ruth Buffalo, Mia Eh'Desh or Woman Appears, citizen of the Mandan, Hidatsa and Arikara Nation, is member of the North Dakota House of Representatives, and the first Native American Democratic woman elected to the North Dakota Legislature.
She has an extensive background in health services, research, policy and education in public health. She has worked on several projects in the areas of community wellness, traffic safety, substance use community interventions, culturally tailored breast cancer awareness materials, and maternal and child health.
Additionally, Ruth holds a Bachelor of Science in Criminal Justice (Si Tanka University), and earned a Master degree in Public Health from North Dakota State University (NDSU), and Master degrees in Management and in Business Administration from University of Mary.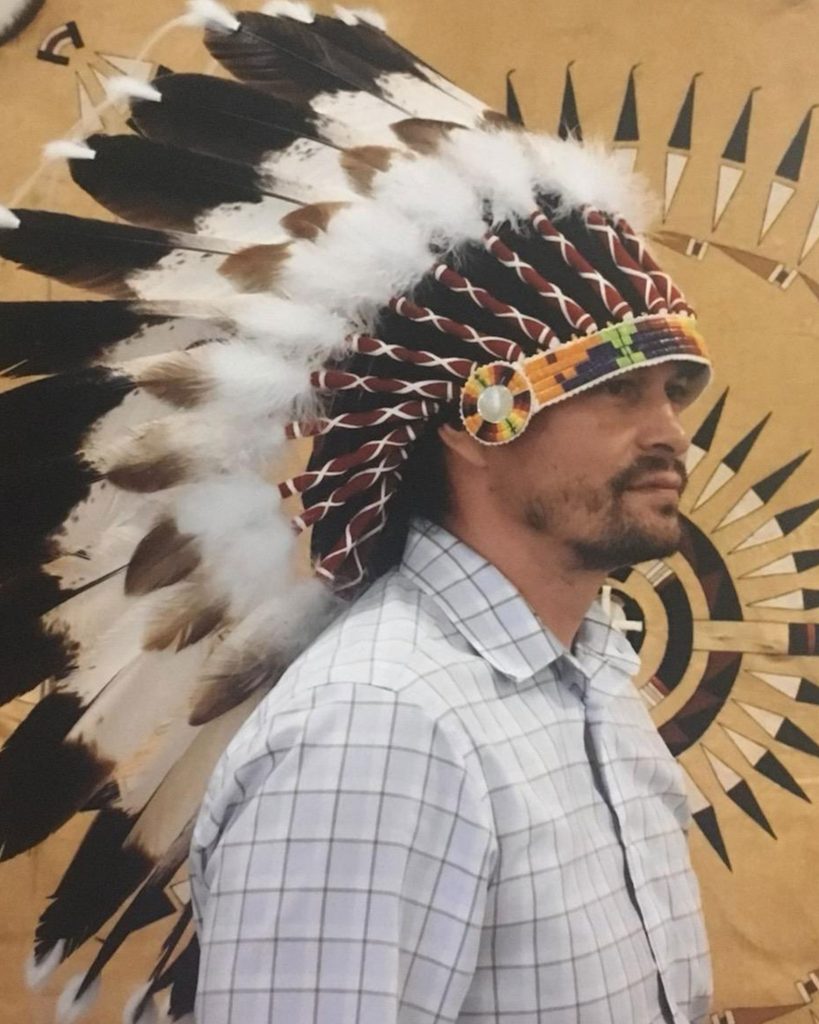 Cory Spotted Bear
Mandan, Hidatsa and Arikara
Cory Spotted Bear is an enrolled member and elected Vice Chairman of the Mandan Hidatsa Arikara Nation and Tribal Councilman for the South Segment – Twin Buttes Representative.
He serves on the board of the Nueta, Hidatsa, Sahnish Tribal College, formerly known as the Fort Berthold Community College. He is founder of the South Segment Community Development Program, gaining inspiration and encouragement from witnessing the efforts of Thunder Valley CDC and Nick Tilsen, which currently employs 25+ community members in the Twin Buttes community.
Cory is dedicated to language and cultural restoration, including construction of traditional earth lodges and serves on several tribal and community committees, including economic, cultural, energy, natural resources, and health and human resources. He has completed graduate level coursework in Indigenous Nations Studies from the University of Kansas and earned a bachelor's degree from Haskell Indian Nations University in American Indian Studies.
---
South Dakota Based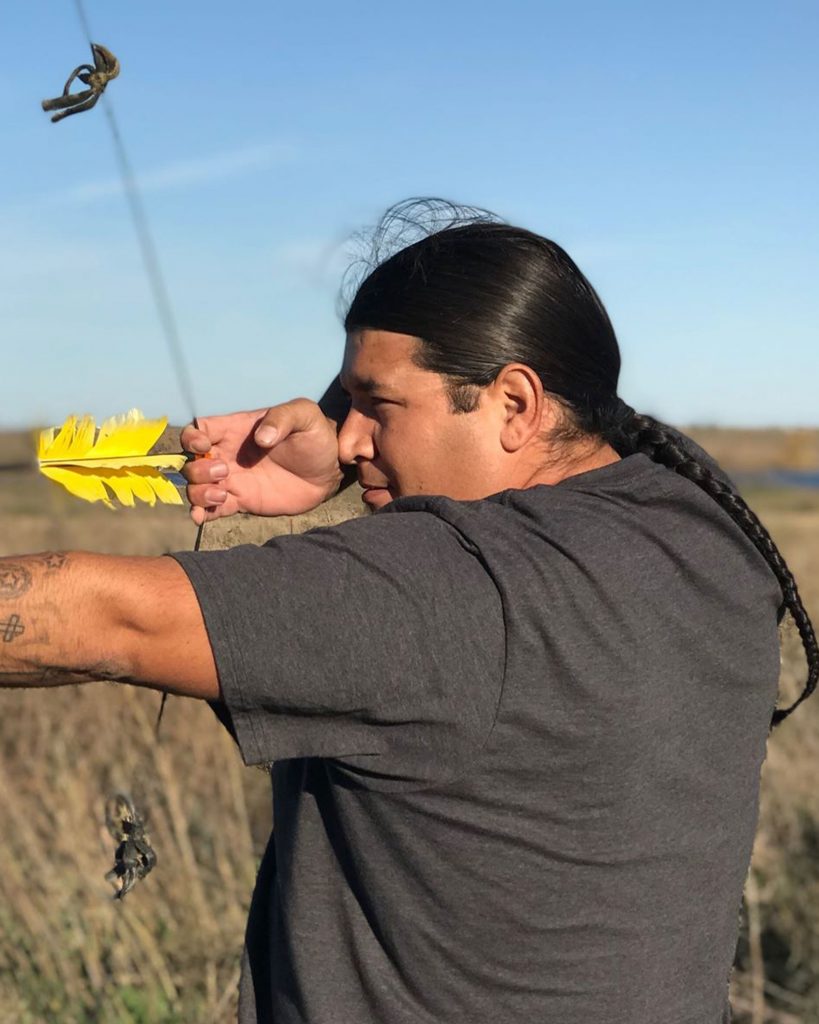 Mike Peters (His Yellow Horse)
Sisseton Wahpeton Dakota
Mike E. Peters, His Yellow Horse, is a member of the Sisseton Wahpeton Sioux Tribe and serves as the Dakota Studies Director and has been teaching language and culture for 14 years at Tiospa Zina Tribal School. He earned an A.A. in Dakota Studies and is a Certified Dakota Language Instructor.
Mike is from the Enemy Swim District and shares, "I am a family man who believes that our language will be revitalized through the traditional teachings of kinship and culture."
He is dedicated to bringing the language back to full strength in his community and is committed to ensuring the language and culture are still here for the next seven generations. "We are all related."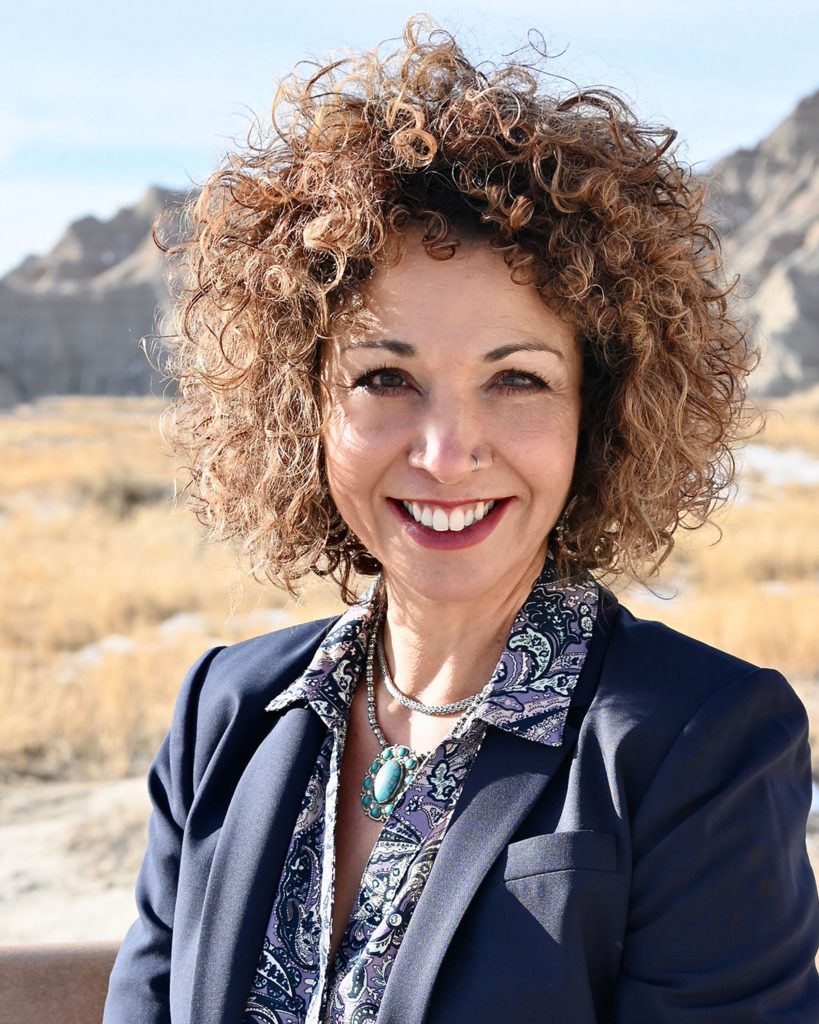 Tawney Brunsch
Oglala lakota
Tawney Brunsch is a member of the Oglala Sioux Tribe and is the Executive Director of Lakota Funds, a Native community development financial institution (CDFI) serving the Pine Ridge Reservation in South Dakota.
Nationally known for her community development efforts, Tawney serves on a number of boards and advisory committees including the Federal Home Loan Bank of Des Moines Advisory Council, the Community Advisory Council of the Federal Reserve Board, and the Native CDFI Network's Policy Committee.
Tawney remains committed to economic development on the Pine Ridge Reservation in her roles as Lakota Federal Credit Union Board Chairman, and the Board Treasurer of Mazaska Owecaso Otipi Financial, a fellow CDFI focused on homeownership lending. She has been a leader of the South Dakota Native Homeownership Coalition, and currently serves on the Executive Committee, Policy Committee, and Veterans Committee and chairs the Physical Issues Committee.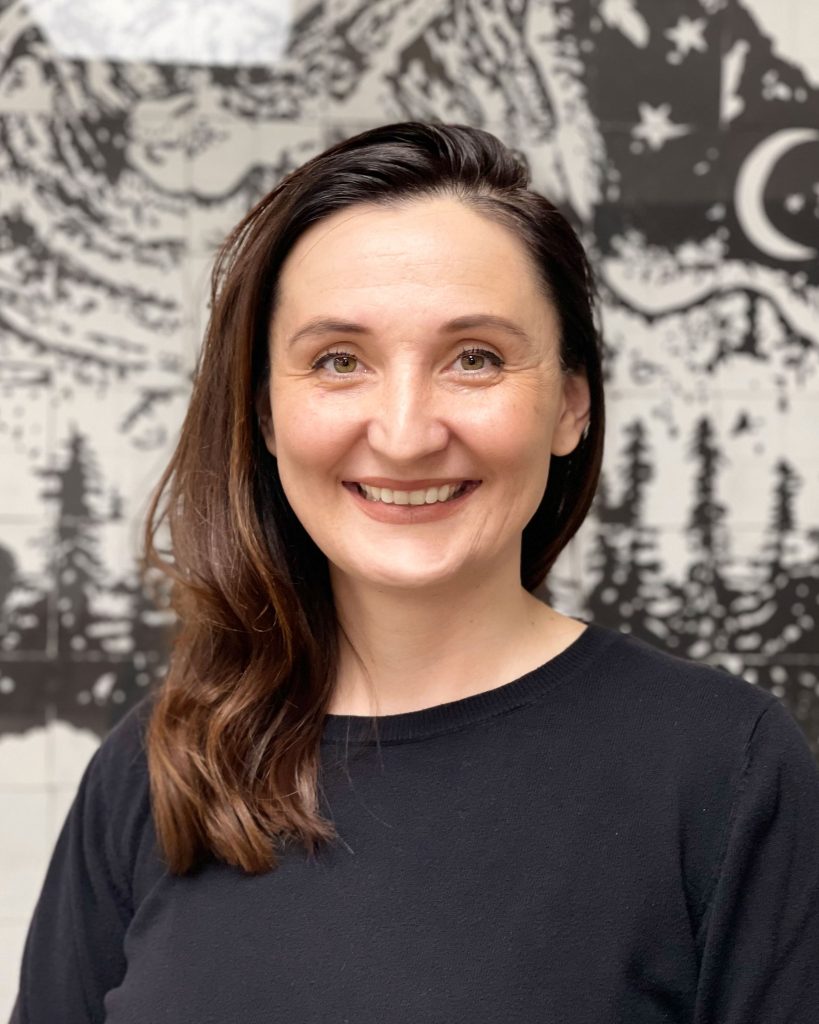 Lakota Vogel
Cheyenne River Lakota
Lakota Vogel, enrolled member of the Cheyenne River Sioux Tribe, is the Executive Director of Four Bands Community Fund. She earned a BA from the University of Notre Dame and also earned a Masters in Social Work, with a concentration in economic security and social development from Washington University in St. Louis.
She has immense experience in raising and deploying capital, including attracting over $20 million in capital to Four Bands Community Fund and deploying $15 million in capital to low income, Native American communities.
In 2018, Lakota was named a recipient of the Native American 40 under 40 award by the National Center for American Indian Enterprise Development and is currently a member of the Executive Committee for the South Dakota Native Homeowners Coalition, treasurer for the national native CDFI Akiptan, and serves on the Finance and Audit Committee for the intermediary CDFI, Dakota Resources.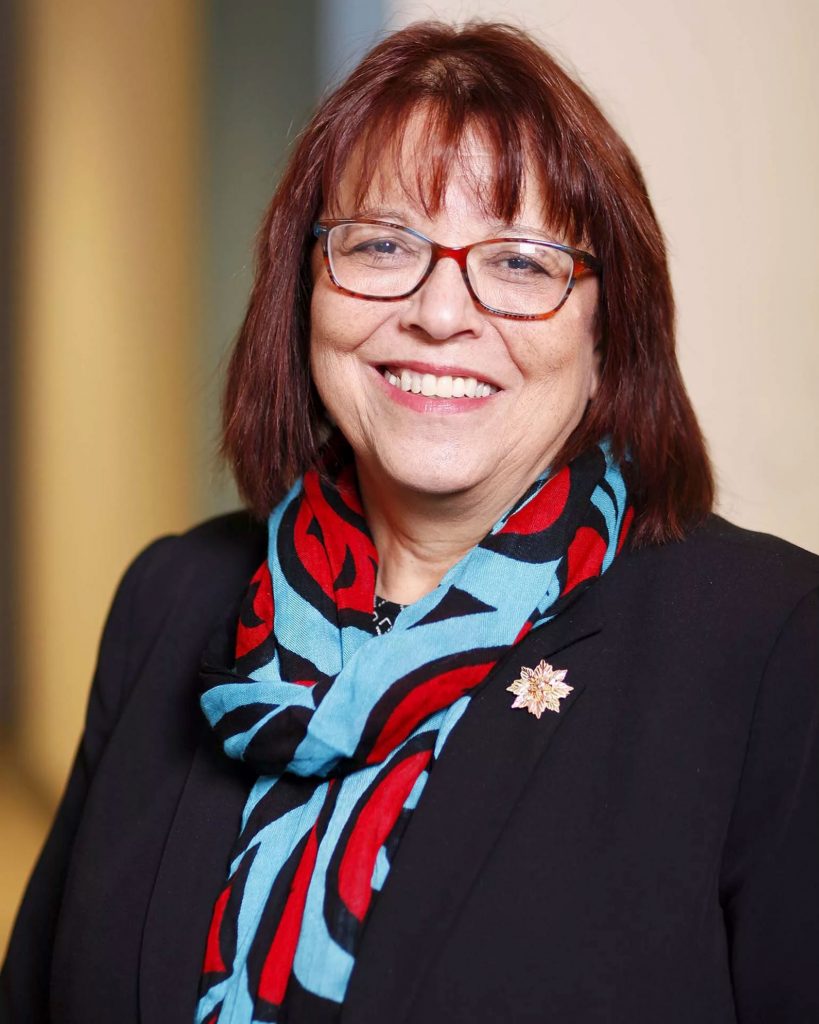 Cheryl Crazy Bull (Wacinyanpi Win, They Depend on Her)
Sicangu Lakota
Cheryl Crazy Bull, Wacinyanpi Win (They Depend on Her), Sicangu Lakota, is President and CEO of the American Indian College Fund. A lifelong educator and community activist, Cheryl is an advocate for self-determination focused on Native voice, philosophy, and traditions as the heart of the people's work in building prosperity for current and future generations.
She currently serves on the Board of the Brookings Institution, IllumiNative, an organization that focuses on a widespread accurate narrative about Indigenous people, and Native Ways Federation.In 2015 Cheryl was named by Indian Country Today magazine as one of the 50 most influential people in Indian Country. In 2017 she was one of two American Indian women leaders honored by National Indian Women's "Supporting Each Other" group. She was awarded an honorary cultural degree from Sinte Gleska University, an honorary doctorate from Seattle University, and other awards for her leadership as a Native educator and Native woman.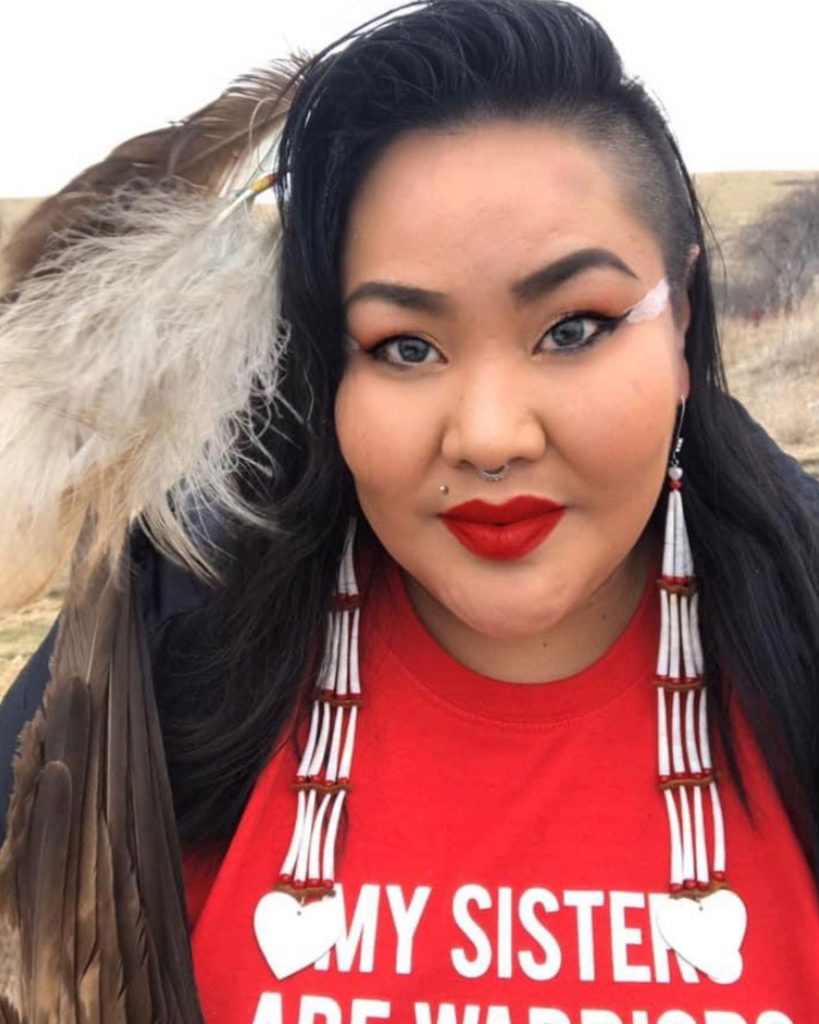 Candi Brings Plenty

(Wakinyan Tunwanpi Iyoyanpa Win, "Bright Lightning Womxn")
Oglala Lakota
Candi Brings Plenty, Oglala Sioux Tribe, is the Indigenous Justice Organizer for the American Civil Liberties Union of South Dakota. Candi, who identifies as Two Spirit and non-binary, works to build public education and advocacy programs through coalition-building, leadership development, communication, and lobbying.
They are also a Lakota cultural practitioner and work towards empowerment and visibility of Two Spirit warriors so that they may reclaim their walk of life in the sacred circle.
Candi earned a B.A. degree in Native American studies with an emphasis on tribal laws and treaties as well as a graduate certificate in public and nonprofit management and pursued a master's degree in public administration from Portland State University.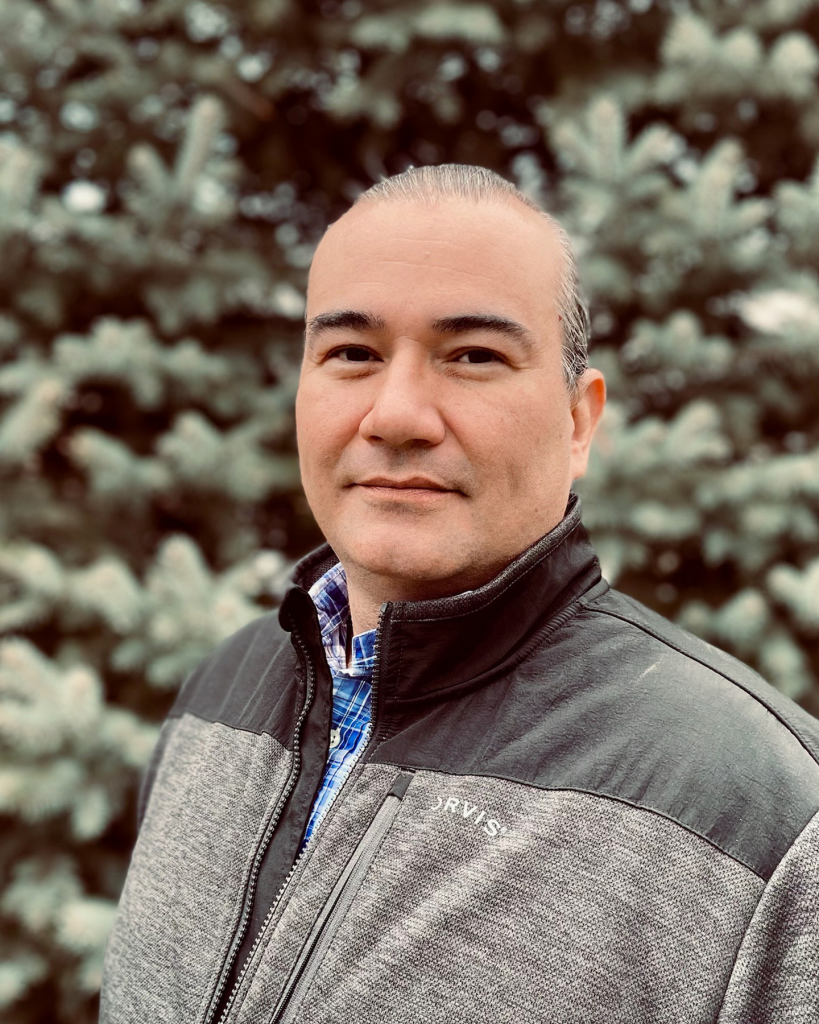 Kip Spotted Eagle
Ihanktonwan Dakota
Kip Spotted Eagle, Ihanktonwan Dakota, is father, entrepreneur and an elected official to the Business and Claims Committee of the Yankton Sioux Tribal Business Council. As former Tribal Historic Preservation Officer of his tribe he was responsible for protecting the lands, water, cultural, and natural resources of his people and their territory.
Kip is dedicated to language and cultural renewal, taught Dakota language and served as a lacrosse coach for youth.
Today, Kip and his wife Amelia own and operate the Grind House 46 Coffee shop in Wagner, South Dakota in the homelands of the Yankton Sioux where they employ young people and create sustainable income for their family.
---
NDN Collective is honored to carry forth this work with our Regional Advisory committee members. We will continue to share updates on the development and community engagement process for the Collective Abundance Fund.