Rapid City, SD – In April of this year, NDN Collective launched a comprehensive community engagement process with Indigenous people in SD, ND, and MN that included an online survey, interviews with community leaders, and hosted community conversations. The intention behind this process was to better understand community definitions and measures of collective abundance, wealth gaps, and wealth-building activities. Today, the group released a report based on the findings of that community engagement process.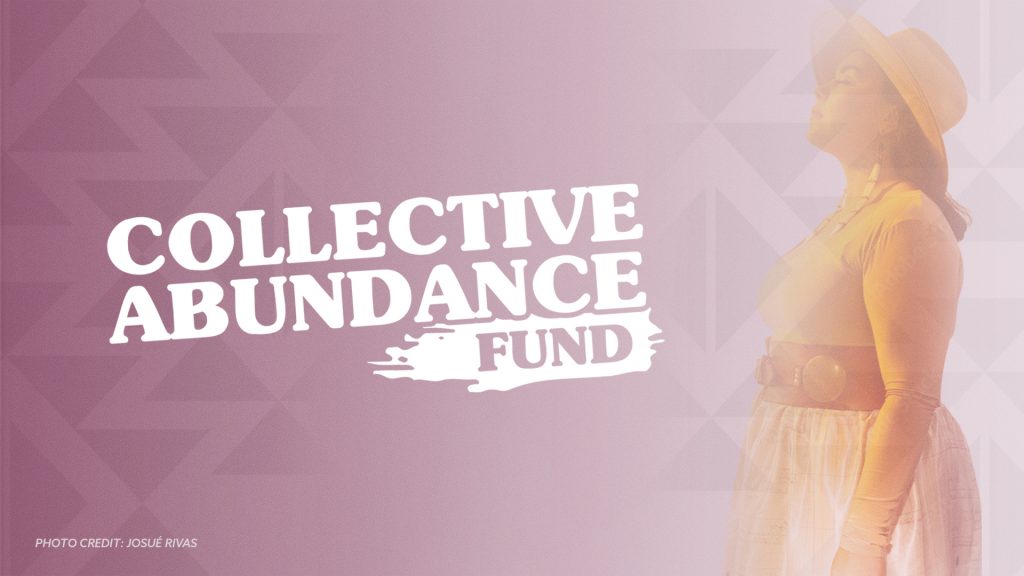 The report, which includes data from over 5,000 respondents and represents Indigenous people, including those from all 23 tribes in the tri-state area, highlights some key findings including:
Findings in the report were compiled to form a collective definition of Indigenous wealth as: quality of life and mindset that encircles family and community well-being, the care of relationships (i.e., self, family, extended family, community, land, environment), and a spirit of generosity.

Money was defined as a tool to support basic needs (e.g., education, safety, food, shelter) and bring financial security and self-determination, so that one can live a "good life", abundant in social and cultural sharing.
The primary topic areas identified indicated the Collective Abundance Fund should support wealth building activities related to education, homeownership, skill-building, and wellness.
Across engagement, a shared vision emerged of a future where basic life needs of individuals, families and communities are met, allowing them to lead a safe and secure life grounded in Indigenous principles.
Culture played a formative role in this vision: Indigenous ways of knowing act as a lens through which to see the world and a path toward a life of abundance.
Wealth-building activities were commonly identified as relating to finance, culture, and community. Resources that serve the entire community through individuals and families and those aimed at sharing and preserving cultural knowledge were identified as critical.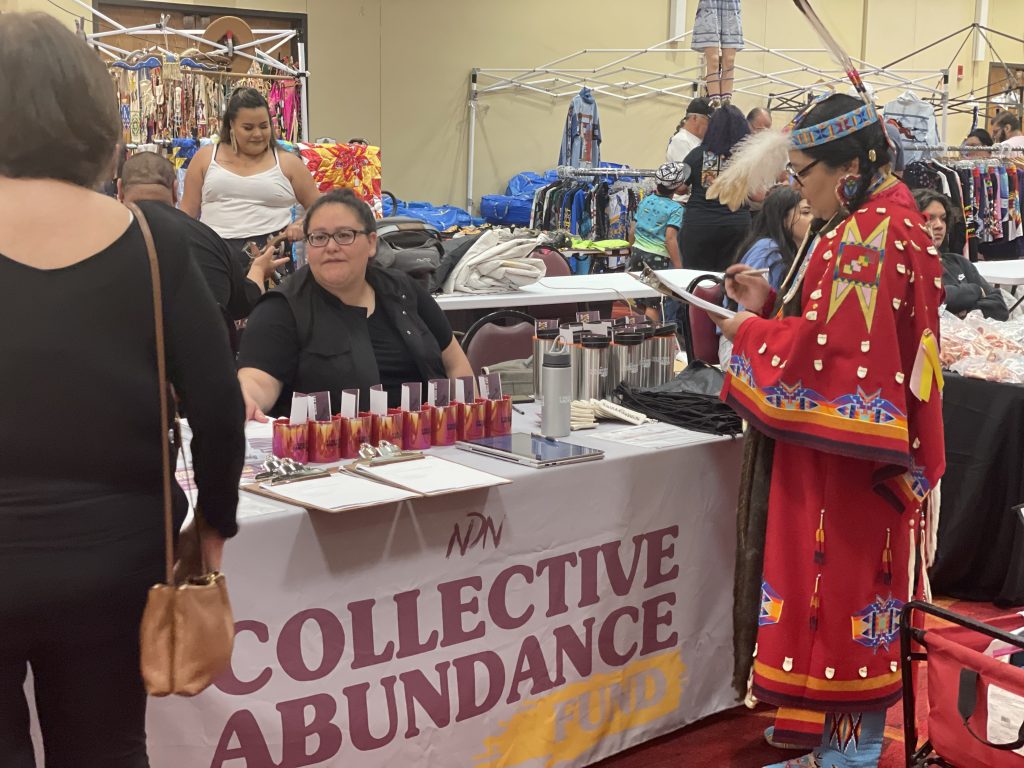 "We are grateful to the community partners and all those that participated in the process to help shape the planning and design of the Collective Abundance Fund," said Terri Peterson, NDN Foundation Program Manager for the Collective Abundance Fund. "We knew that we as Indigenous people define wealth differently than the dominant, white supremacist, capitalist approach – this truth is evident in the definition that emerged from our collective voices and insights. We are now utilizing this definition, as well as other collective insights from the report to design and build out the Collective Abundance Fund program that will launch in 2023."
"This effort is based on dreams and aspirations, with no limitations on what is possible. Despite the capitalist economic system that doesn't work for us, our people shared their visions for what a life of wealth and abundance looks like for them. Rather than hoarding money as part of a system of extraction and dehumanization, we see the possibilities for collective family wealth and abundance and solidarity economies," said Gaby Strong, NDN Foundation Managing Director. "It is also rare that a mainstream philanthropic institution would take this bold step in investing in and honoring the community self-determination of the people through this process", she added.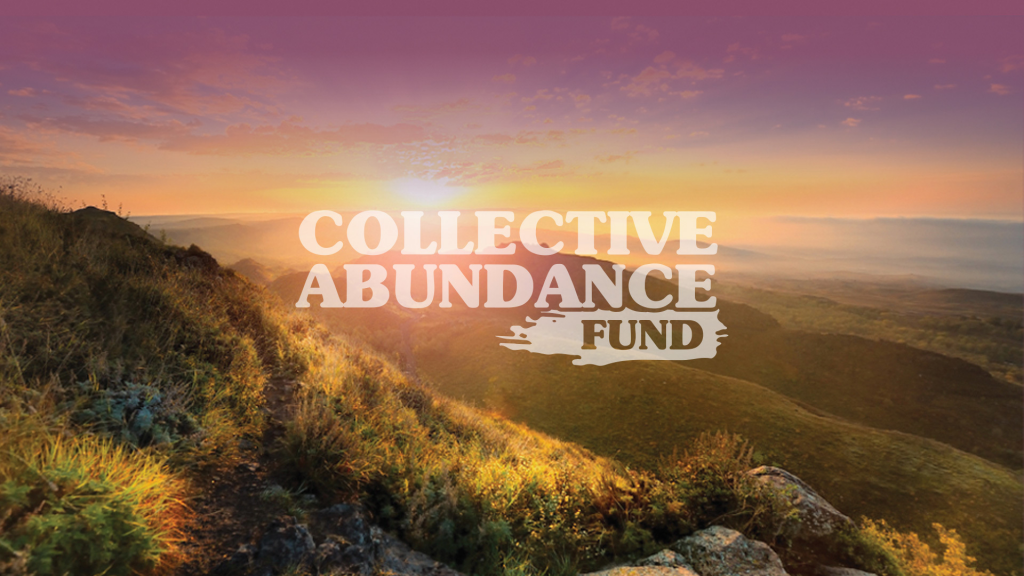 The information gathered through the community engagement report will aid in the development of the Collective Abundance Fund, where NDN Collective will distribute nearly $50 million over a five-year period to Native individuals and families across Minnesota, North Dakota, and South Dakota beginning in early 2023. More information on how to apply to the Collective Abundance Fund will be shared in the coming months.
Lorenzo Serna, NDN Collective Director of Tactical Media, will host a LIVE discussion TODAY at 9:30am CST, with Terri Peterson, NDN Foundation Program Manager for the Collective Abundance Fund and Gaby Strong, NDN Foundation Managing Director, to talk more about the Community Voices that shaped the Collective Abundance Fund Report. The discussion will be livestreamed on NDN Collective's Facebook, Twitter and Youtube platforms.
###
NDN Collective is an Indigenous-led organization dedicated to building Indigenous power. Through organizing, activism, philanthropy, grantmaking, capacity-building, and narrative change, we are creating sustainable solutions on Indigenous terms.
To Request an Interview Contact
Related Stories + Media
Blog | Collective Abundance Fund Survey Succeeds In Engaging Community and Redefining Wealth on Indigenous Terms
NDN Live | Coverage of the Collective Abundance Fund Community Engagement at Four Bears Celebration Pow Wow in New town, North Dakota on May 28, 2022.
NDN Live | Coverage of the Collective Abundance Fund Community Engagement at the Annual Sisseton Wahpeton Oyate Wacipi (pow-wow) located at the Agency Village Ceremonial Grounds in Sisseton, South Dakota on July 2, 2022.
Blog | NDN Collective Closes Out Collective Abundance Fund Survey with Over 5k Responses
Blog | NDN Collective Launches Community Engagement Survey for Distributing Nearly $50M to Native People in SD, ND, and MN
Blog | Meet the Collective Abundance Fund Regional Advisory Committee
Blog | NDN Collective Announces Regional Advisory Committee to guide Design of $50M Collective Abundance Fund
Blog | Redefining Indigenous Wealth With a Bold, New Opportunity: Q&A with Nick Tilsen and Gaby Strong
Blog | Statement from NDN Collective and Nexus on $100 Million in Grants
Blog | NDN Collective Award $50 Million Grant to Redistribute to Indigenous Communities in Minnesota, S. Dakota and N. Dakota