For Immediate Release: December 13, 2022
Rapid City – Today, NDN Collective announced that after nearly two and a half years of legal battles, all charges against NDN Collective president and CEO Nick Tilsen have been dismissed by the state of South Dakota.
"My case held a mirror up to the so-called legal system, where prosecutors – fueled by white fragility and fear of Indigenous power – wasted years of state resources to intimidate, criminalize, and violate me," said Nick Tilsen, president and CEO of NDN Collective. "The fact that I've gone from facing 17 years in prison to all charges dismissed is not a coincidence or an act of justice – it's evidence that the charges were bogus from the start. We only won because we had effective tools and a strong network to fight them, and did not back down until we had exhausted the system that was built to exhaust us.
"The past few years have been incredibly difficult in many ways – but feeling the support of my community and ancestors along the way has been lifegiving. I extend my deepest gratitude to everyone who took action on my behalf, prayed for me in ceremony, and supported my family through the darkest times. This victory belongs to all of you.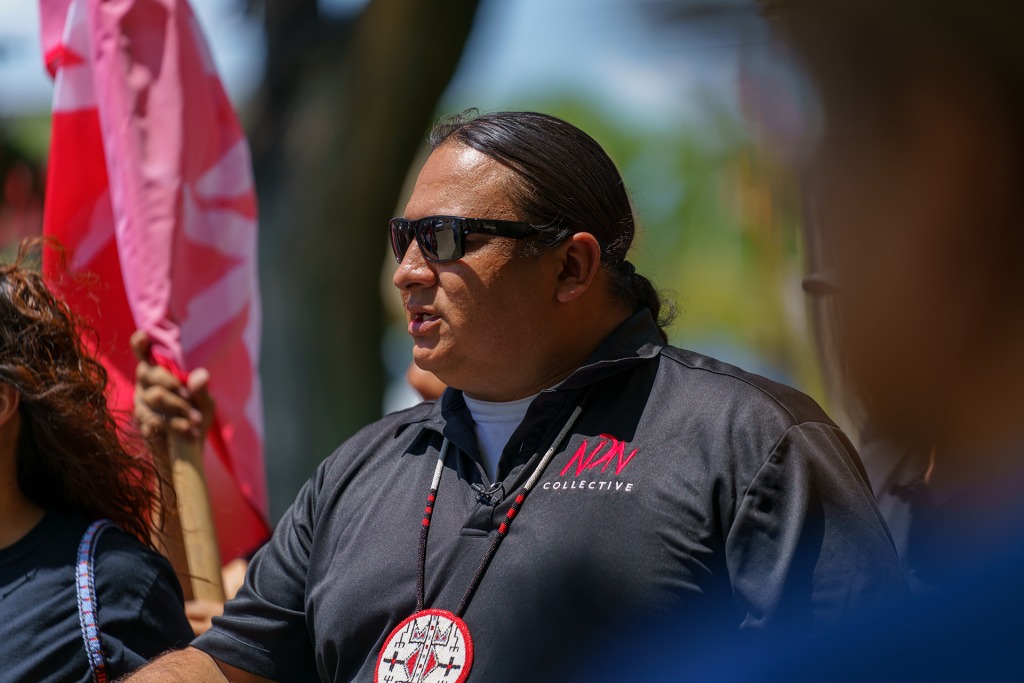 "While this particular battle has finally been won, my work for Indigenous liberation is far from over. I will continue fighting for the Black Hills to be returned to the Lakota people, and for all rightful Indigenous land to be returned to its people across Turtle Island."
Tilsen has continued to lead NDN Collective throughout the legal battles created and continuously prolonged by the state of South Dakota. In the past year alone, the organization has opened Rapid City's first Indigenous led school, granted $19.4 million to Indigenous people fighting for liberation across Turtle Island, began investing into sustainable housing solutions for Rapid City's unsheltered community, sent a delegation to the United Nations Climate Change conference, mobilized people to stand up to systemic racism in Rapid City resulting in a federal civil rights lawsuit, and much more.
###
NDN Collective is an Indigenous-led organization dedicated to building Indigenous power. Through organizing, activism, philanthropy, grantmaking, capacity-building, and narrative change, we are creating sustainable solutions on Indigenous terms.
To Request an Interview Contact
Related Stories
Blog | Doubling Down for LANDBACK: Q & A with Nick Tilsen After 2.5 Legal Battle Comes to an End
Press Release | Nick Tilsen's Evidentiary Hearing Result: Judge Takes Defense Under Advisement
Press Release | Nick Tilsen Files Motion to Dismiss Case, Citing Prosecutorial Misconduct and Constitutional Violations
Press Release | NDN Collective President and CEO Nick Tilsen Will Go To Jury Trial for Felony Charges
Press Release | NDN Collective President and CEO Nick Tilsen Faces 15 Years in Prison for Protest Against White Supremacy
Blog | Nick Tilsen Statement Upon Release From Arrest: "We Have To Act in Courage and in Bravery"
Press Release | Indigenous Land Defenders Released from Jail after Mt. Rushmore Trump Visit, Prosecutor Launches Campaign of Charges Against Them