Several members of NDN Collective journeyed to Seattle, Washington on the week of August 15th to visit the Block Project– an organization that constructs fully-equipped, healthy homes for people experiencing homelessness– as part of the Racial Equity Campaign team's plans for developing a tiny home community for unhoused relatives in Rapid City. With Indigenous people comprising over 10 percent of the population in Rapid City, and roughly 50 percent of them living at or below the poverty line in their own ancestral homelands, houselessness is a significant challenge for Indigenous people in the area– a direct result of systemic racism perpetuated through broken treaties, forced assimilation and boarding schools.
The NDN Collective tiny house project, known as Gliúŋ, or "to return for good," in the Lakota language, was born from the vision to support unhoused relatives at Camp Mni Luzahan in Rapid City, South Dakota which arose in 2020 as a means to provide emergency community housing to unhoused relatives during the harsh winter months. The camp, which housed over 350 individuals for eight months, provided essential needs, security, community, and a sense of purpose to residents living there and was supported through the collaborative efforts of NDN Collective, grassroots organization Creek Patrol and countless volunteers and organizers.
While Camp Mni Luzahan served its purpose and was successful in many ways, the NDN Collective team soon realized that something more sustainable had to be done to address racial disparities in education, income, healthcare, and communal care on a more permanent basis. In addition, Camp Mni Luzahan encountered repeated pressure from the city and harassment from law enforcement while in operation and eventually closed, further displacing unhoused Indigenous relatives living there.
Hermus Bettelyoun, NDN Action Organizer, says he recognizes the continued efforts of Rapid City officials in invisibilizing the needs of Indigenous peoples in the area, especially those most vulnerable. "Although our people struggle with being unhoused, I always say Indigenous relatives are never homeless on their homelands," said Bettelyoun.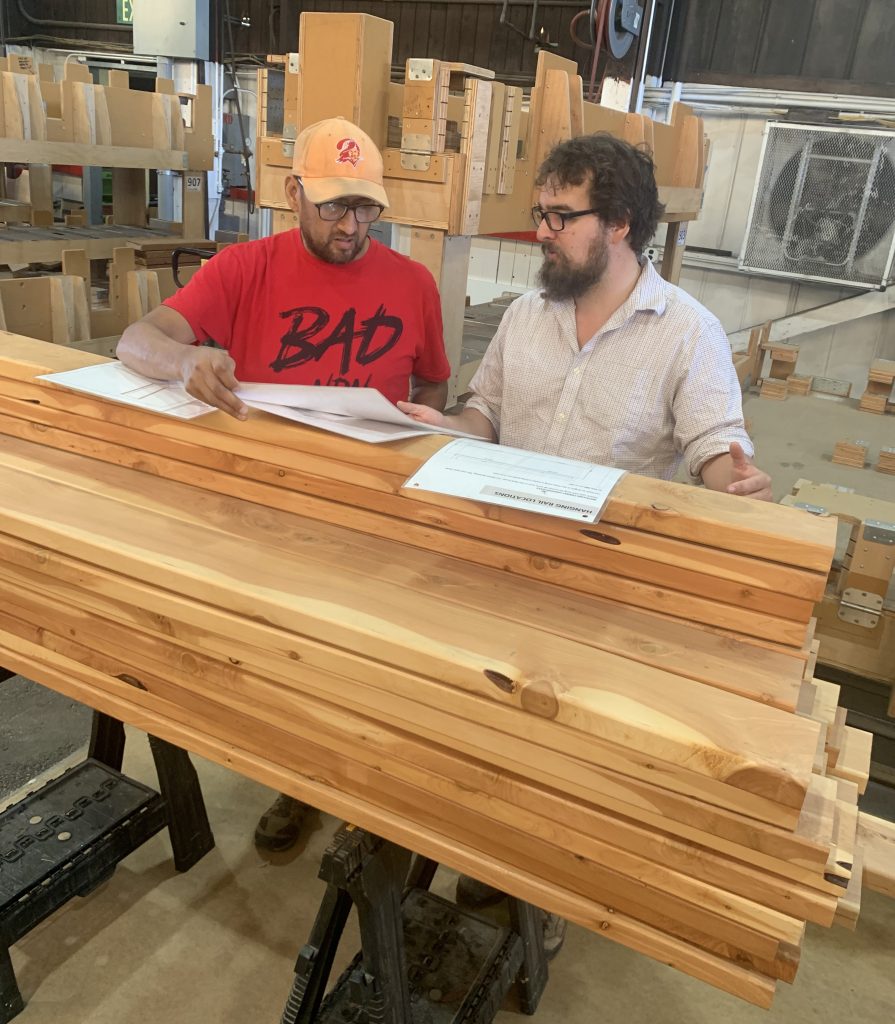 The concept for the Gliúŋ tiny home community in Rapid City soon arose as a means of providing unhoused Indigenous relatives with permanent housing, community, proximity to culture, and access to critical resources. Ultimately, Gliúŋ will serve as a shift from a social services lens to that of self-determination, with an initial and primary focus on providing housing for victims of domestic abuse, for families, and unhoused youth.
After spending several months visiting numerous Indigenous communities across Turtle Island who had begun and/or completed the process of developing their own tiny home communities, the NDN Collective Racial Equity team determined that Gliúŋ would represent a community that moved beyond transitional housing, fostering a true sense of belonging and safety to individuals choosing to live there.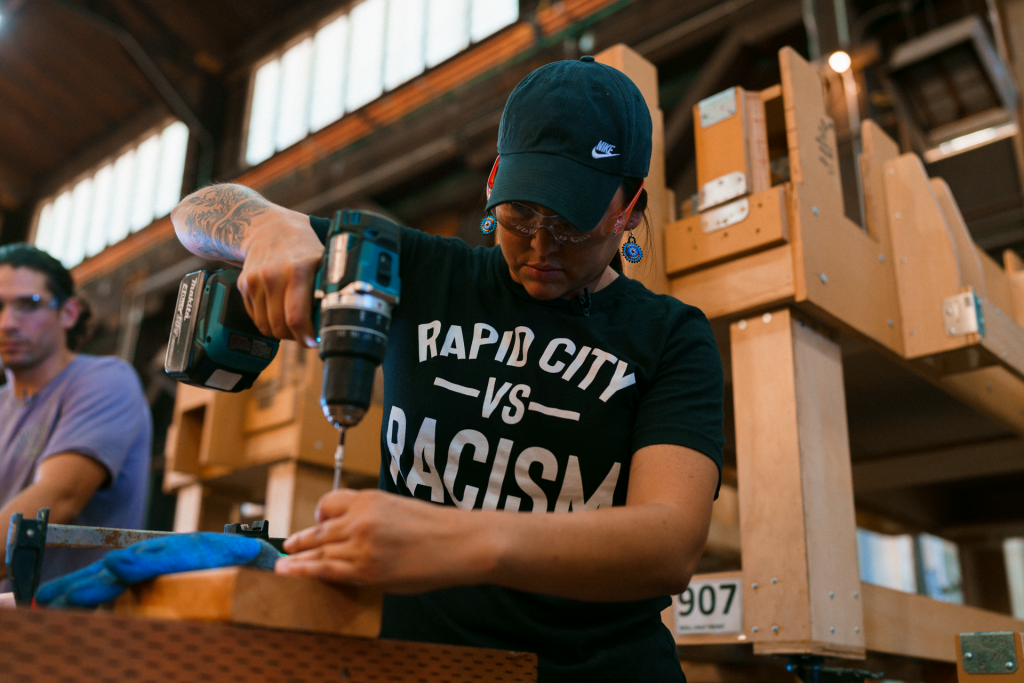 "Having community input, having conversations, and listening to the needs of the people is first and foremost," said Sunny Red Bear, NDN Collective Racial Equity Campaign Director. "We want this to be sustainable and we want to serve our community in the best way possible. We are being intentional and inclusive in the solutions that we bring forth because our relatives deserve not only to have their basic needs met, but to have their voices heard. It's time."
Throughout the process of researching and planning for the tiny home development, Sunny and Hermus were supported by other members of the NDN Collective team, including Robby Burroughs, Acting Managing Director of NDN Partners, and Tyler Wade, NDN Action Organizer, both of whom provided input, guidance, and support on the project as it progressed.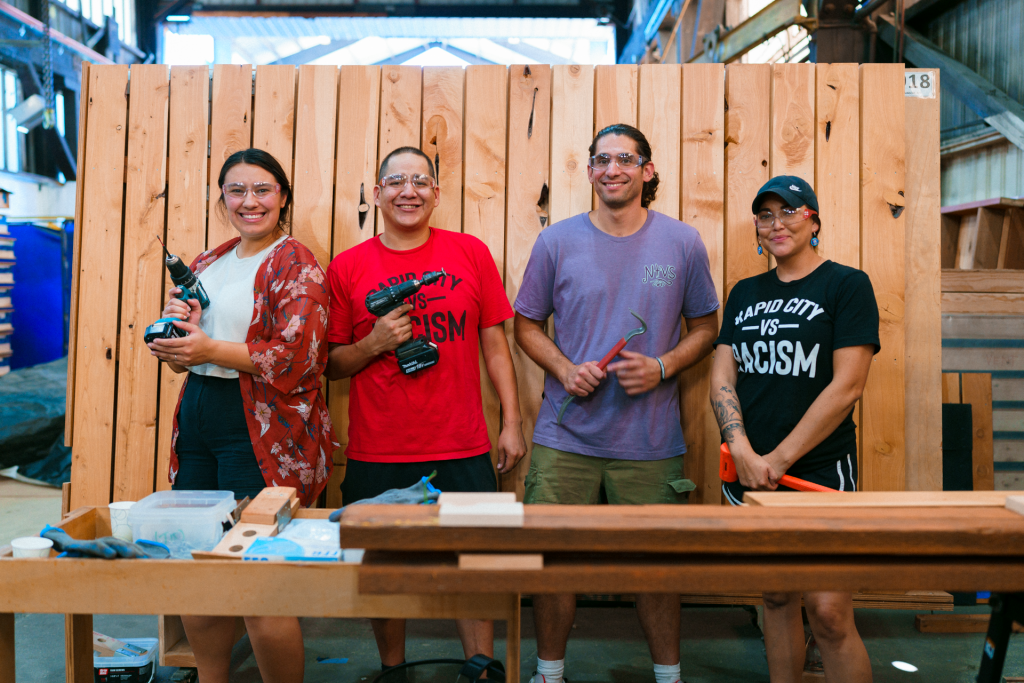 After the initial phase of deep planning for the Gliúŋ tiny house community in Rapid City, Sunny, Hermus, Robby, Tyler and Angie Solloa, NDN Collective Digital Organizer, traveled to Seattle to meet with and learn from the Block Project, a program originating from the organization Facing Homelessness whose mission stems from the belief that, "we can and will end homelessness when we inspire and engage community members to be a part of the solution."
The Block Project has been a supportive partner in the advancement of Gliúŋ, and is preparing to ship materials to Rapid City for two tiny home builds. The NDN Collective team was able to participate in the initial build phase of the two homes during their visit to Seattle, assembling several parts to the houses through the utilization of specific jigs.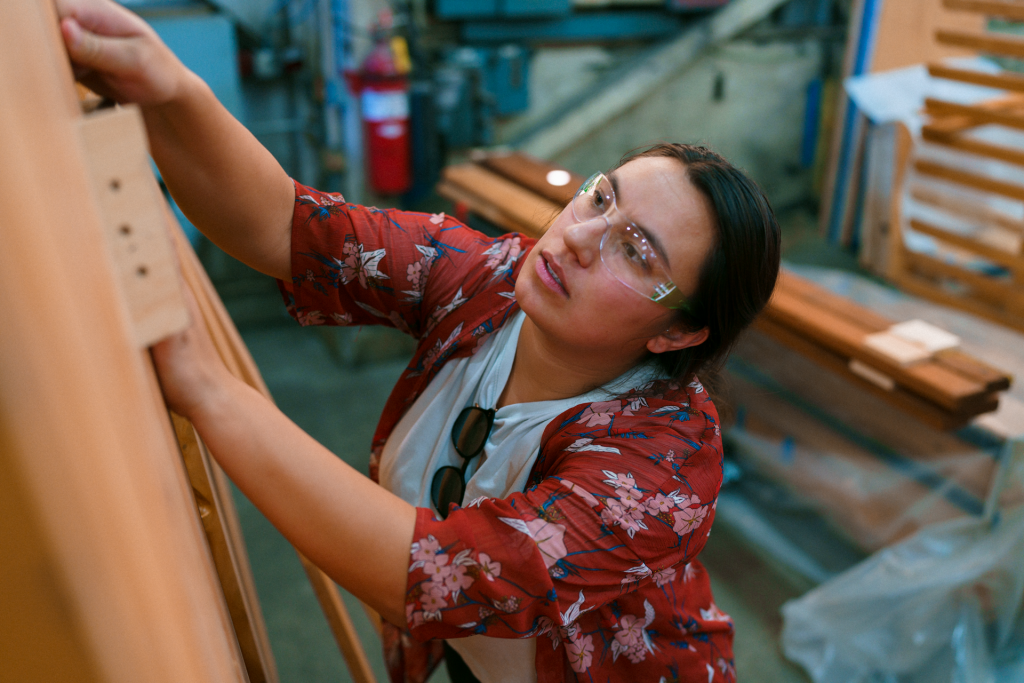 "Overall it was an incredible experience learning from the Block Project," said Angie Solloa, NDN Collective Digital Organizer. "We built a few rain panels with various power tools, got our hands dirty, and truly saw an intentional project come to life, one that will ultimately serve generations to come in Rapid City."
In addition to the hands-on experience at the Block Project warehouse, the NDN Collective team also attended the Block Project open house on Monday, August 15th, in the Magnolia district of Seattle, which showcased a completely constructed tiny home situated behind a residence. Team members were able to tour the tiny home, getting an up-close view of its many features. The homes slated to be built in Rapid City will be similar to the Block Project tiny homes yet will be customized and fitted to withstand the unique weather conditions of the Rapid City area.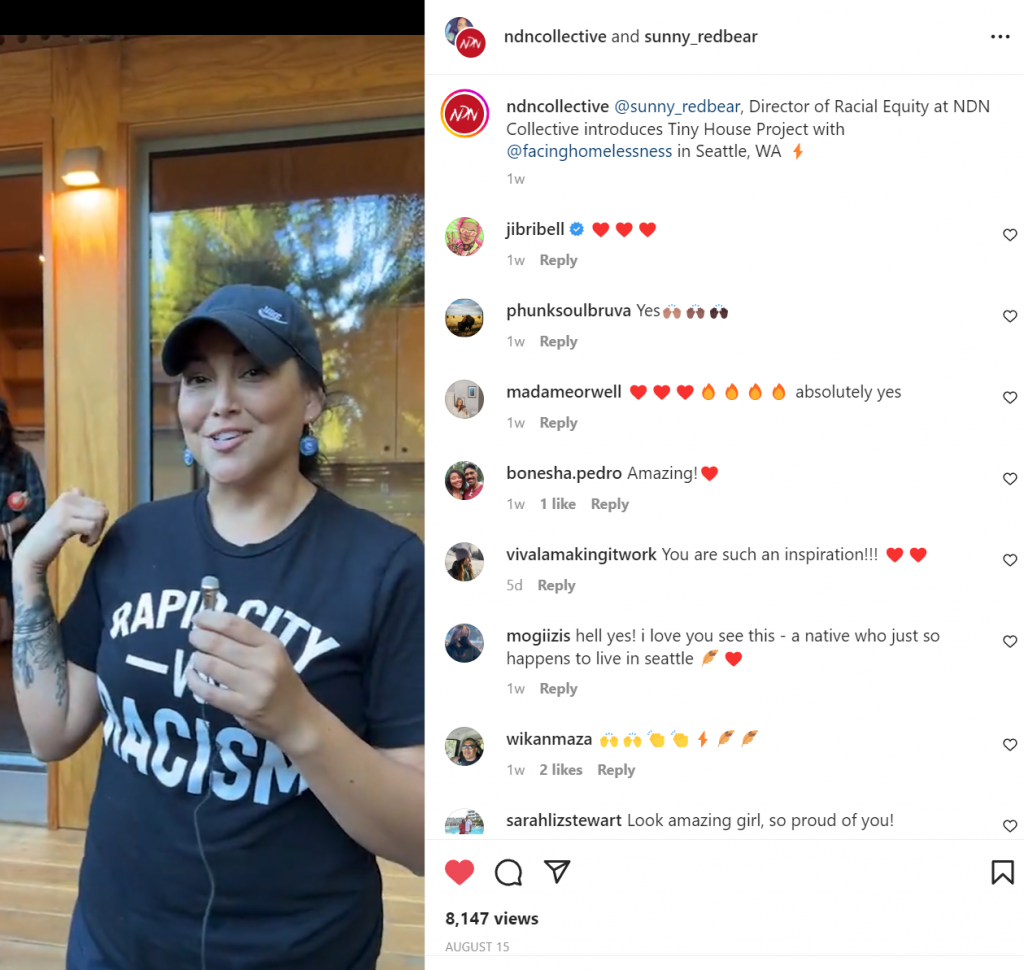 "I'm very grateful to be part of the team moving the tiny home community project forward," said Robby Burroughs, Acting Managing Director of NDN Holdings. "Housing provides necessary security and stability for everyone, especially our unhoused relatives. By providing comfortable living situations, we can make an immediate positive impact. We also plan to provide tools, support, and steppingstones towards long term housing sustainability that can impact future generations."
Additional plans for the development of Gliúŋ include an outreach center program that incorporates spaces for a kitchen, lounge, gathering hall, wash facilities and a sweat lodge. Emergency housing will also be available for families, as well as self-determination services, which includes counseling and assistance with locating and accessing new and existing community resources, which will be made available through community partnerships. Residents will also have the opportunity to train in support of current residents in areas such as maintenance, gardening, kitchen assistance and repair and installation of tiny home features.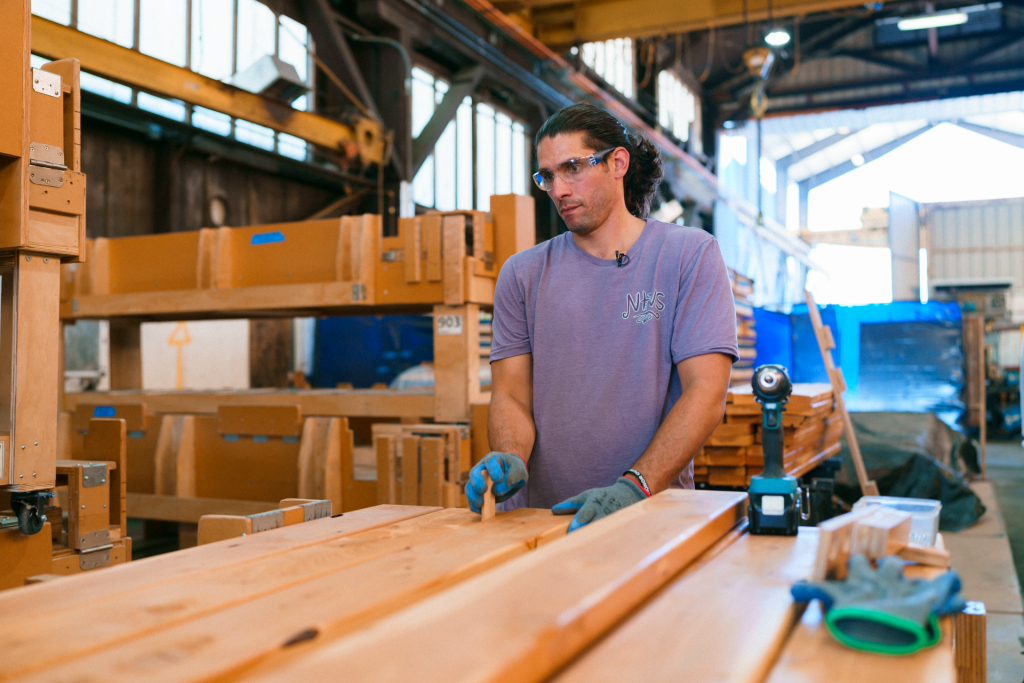 The strategic development of Gliúŋ is a multi-tiered approach that will ensure the needs of future residents are adequately met and that the vision of sustainable living remains at the forefront.
"Housing in South Dakota is limited, and we need to begin building," said Sunny Red Bear, NDN Collective Racial Equity Campaign Director." The pandemic only exacerbated the already existing issue. We have waited too long for inaction. The data and solutions are there. Our relatives deserve to have a home and we won't stop until they do."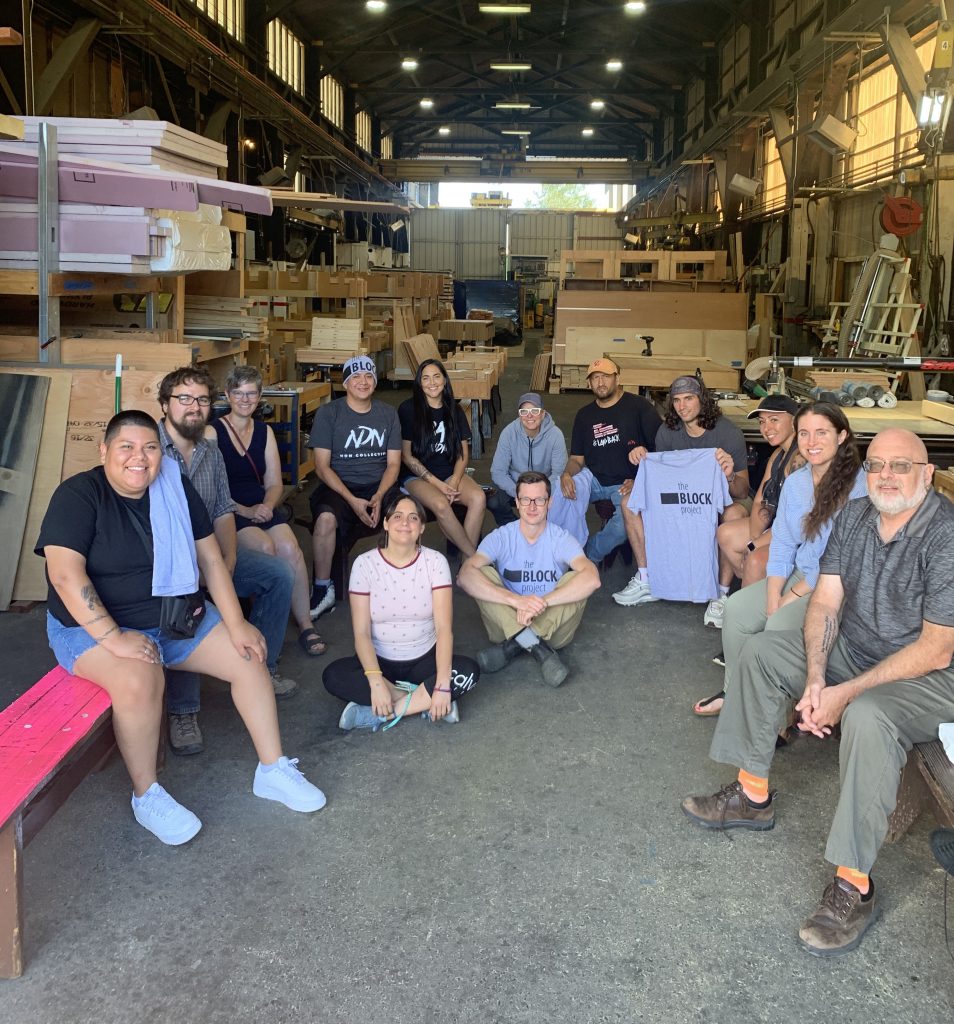 The NDN Collective Racial Equity team will continue their efforts towards strategizing, planning and developing Gliúŋ in the months to come, with updates to be shared periodically across NDN Collective's platforms.
Stay up to date on the progress of Gliúŋ by signing up for the NDN Collective Newsletter here.