For immediate release: November 28, 2022
Sharm El Sheikh, Egypt – Today, NDN Collective – who sent a delegation to COP27 and partnered with the Indigenous Peoples Forum on Climate Change (IIPFCC) to host the Indigenous Pavilion – released the following statement on the initial outcomes of the two week long negotiation:
"A historic number of Indigenous Peoples traveled to Sharm El Sheikh to participate in this year's UNFCCC process, also known as COP27. Alongside the IIPFCC, NDN Collective's COP27 delegation was proud to offer a gathering place and platform for our relatives across the globe through the Indigenous Peoples Pavilion. Throughout COP27, the Pavilion held over 70 well attended sessions, while also offering a place for our elders to rest, a media zone for interviews to be conducted, and a meeting space for high level officials to meet with Indigenous Peoples Caucus members.
"Despite carving out this essential space for ourselves, the voices of Indigenous people continue to be silenced and overshadowed. At around 250 delegates, Indigenous peoples made up less than 1% of the 40,000 total delegates at COP27. Meanwhile, there were 636 oil and gas lobbyists present, making their numbers alone over double that of Indigenous peoples – not to mention the less quantifiable impact of their outsized wealth and influence.
"The glaring overrepresentation of corporate polluters is the direct cause of consistently disappointing – and dangerous – outcomes of COP negotiations.
"Our team celebrates the hard-earned win – which was pushed for by the IIPFCC – of a Loss and Damage Fund being secured for vulnerable nations. We look forward to continuing to take part in dialogues related to the development and implementation of finance mechanisms on the federal and international levels.
"However, the fact that the final COP27 cover decision ignores the fact that fossil fuels are at the root of the climate crisis, and also removes human rights from Article 6, only ensures Indigenous peoples will endure even more loss and damages to our land.
"We don't have time for these contradictions. Countries that are heavily invested in fossil fuels, like the United States and Canada, should not be championed as climate leaders – especially as we hear reports of the Canadian government sponsoring party badges of fossil fuel lobbyists. We call on nation states to sever their relationships to the fossil fuels industry, fully commit to phasing out of fossil fuels, and utilize the core tenets of a Just Transition. Anything less is a failure to all of humanity."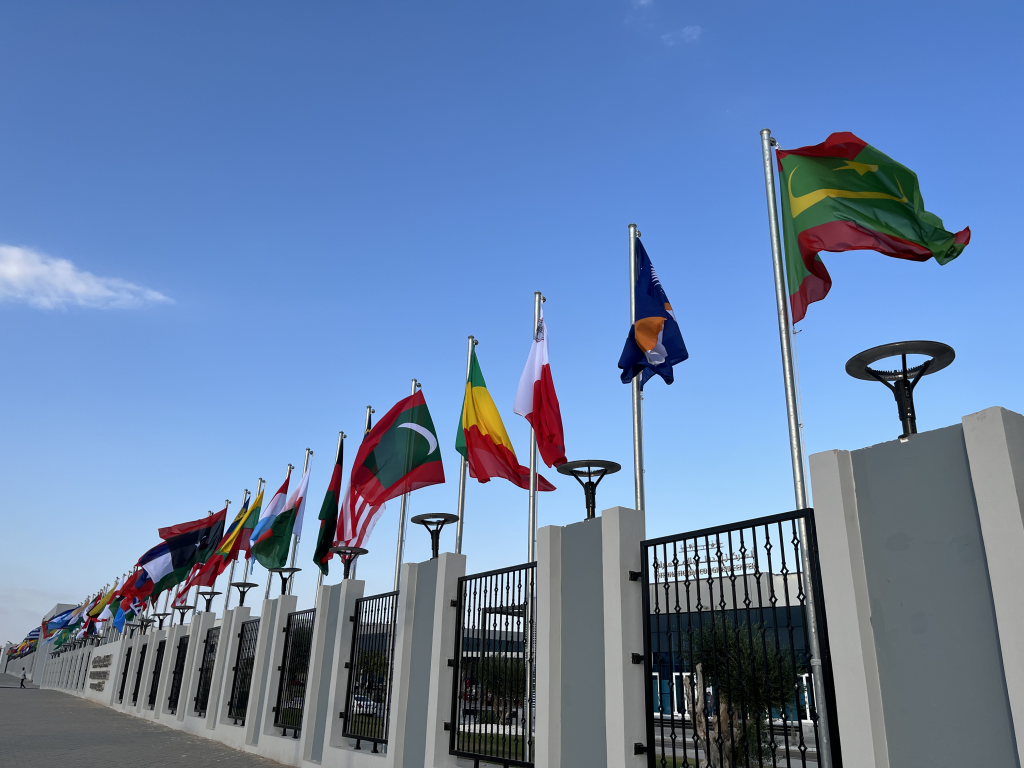 ###
NDN Collective is an Indigenous-led organization dedicated to building Indigenous power. Through organizing, activism, philanthropy, grantmaking, capacity-building, and narrative change, we are creating sustainable solutions on Indigenous terms.
To request an interview contact:
Related stories:
Blog | COP27: Indigenous Peoples' Pavilion Opens
Blog | COP27: NDN Collective Announces Key Events and Issue Areas
Blog | COP27: NDN Collective to Partner with Indigenous Peoples' Caucus, Send Delegation to Negotiation
Blog | COP27: Indigenous Climate Expert Gives Speech at COP27 World Leaders Summit
Blog | COP27: NDN Collective Meets with White House Climate Advisor
Blog | COP27: NDN Collective's Recap of Week One at the United Nations 27th Annual Conference of the Parties (COP) in Sharm El Sheikh, Egypt