FOR IMMEDIATE RELEASE: November 8, 2022
Sharm El Sheikh, Egypt – Today, the International Indigenous Peoples' Forum on Climate Change (IIPFCC) announced the official opening of the Indigenous Peoples' Pavilion, a critical space for Indigenous Peoples from across the world to advance climate justice, uphold Indigenous rights and self-determination, and showcase Indigenous-led solutions and strategies for addressing the many impacts of climate change.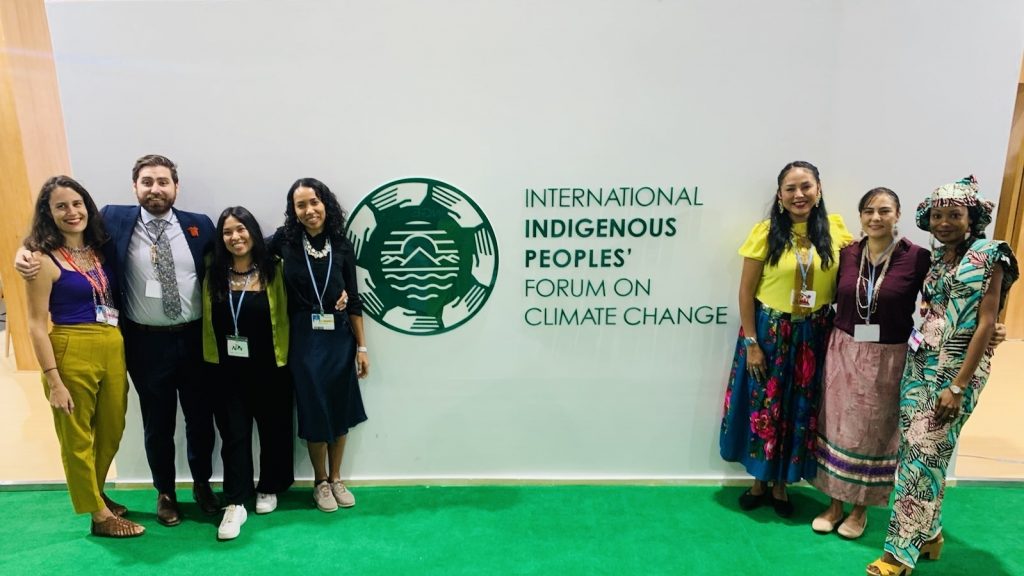 The IIPFCC, also known as the Indigenous Peoples' Caucus, helps coordinate Indigenous Peoples attending the UNFCCC to discuss priorities, negotiate items, and hold side events in a culturally safe space. The forum aims to unify and amplify the voices of Indigenous Peoples while maintaining that individual organizations at the subnational, national, and global levels have their own agendas, priorities, and proposals to advance at the UNFCCC.
The Indigenous Peoples Pavilion will host over 70 Indigenous-led sessions throughout the two weeks at COP27, uplifting Indigenous-led solutions from all seven UN socio-cultural regions and on topics exploring Indigenous knowledge systems, Indigenous direct access to climate finance, Land Back, Indigenous-led conservation, and much more.
The pavilion's opening kicked off with an Opening Ceremony on Tuesday, November 8 at 9:30 – 10:30. The opening included introductory remarks from the IIPFCC Co-Chairs, the Pavilion organizers, and representatives from all seven UN socio-cultural regions.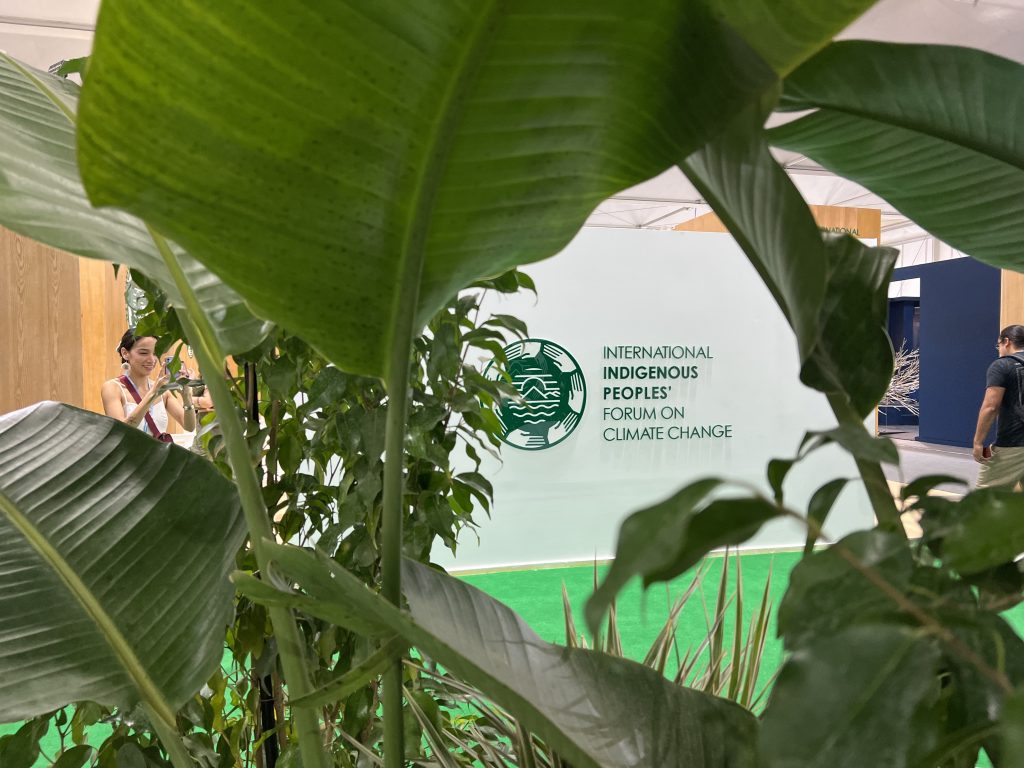 "The importance of this space and the importance of this moment in history is because we know we are heading into global catastrophe," said Nick Tilsen, president and CEO of NDN Collective. "Indigenous people collectively hold the keys to some of the most important solutions facing humanity today, And historically, in these spaces we have been deprioritized. As we kick off this Pavilion, we need to continue to come to these spaces based on our terms.
"Most important is the connections that you all make there between people. If it was a thousand years ago and all these Indigenous communities from around the world were in this space, this would be a gathering of historic and epic proportions that would, in no doubt in my mind, pave the path forward for the next generation."
"The time for concrete action is now! At this implementation COP, we must prioritize the voices, rights, and solutions of Indigenous Peoples in every aspect of these discussions," said Hindou Oumarou Ibrahim, Harol Ipuchima, and Graeme Reed, Co-Chairs of International Indigenous Peoples Forum on Climate Change. "With the support of the NDN Collective and Indigenous Peoples from all seven regions, we are so lucky to have this space to share our knowledge, experiences, and solutions. Indigenous rights are climate solutions."
Stay up to date on all COP27 News by visiting NDN Collective's COP27 Page.
###
NDN Collective is an Indigenous-led organization dedicated to building Indigenous power. Through organizing, activism, philanthropy, grantmaking, capacity-building, and narrative change, we are creating sustainable solutions on Indigenous terms.
To request an interview or connect at COP27 contact:
Related stories:
Blog | NDN Collective Announces Key Events and Issue Area
Blog | NDN Collective to Partner with Indigenous Peoples' Caucus, Send Delegation to Negotiation