For Immediate Release:
July 6, 2022
Rapid City, SD — Today, NDN Collective provided an update on their ongoing boycott of the ​​Grand Gateway Hotel, Foothills Inn, and Uhre Realty. The boycott has been going on for twelve weeks, with Rapid City residents picketing outside the businesses three days a week.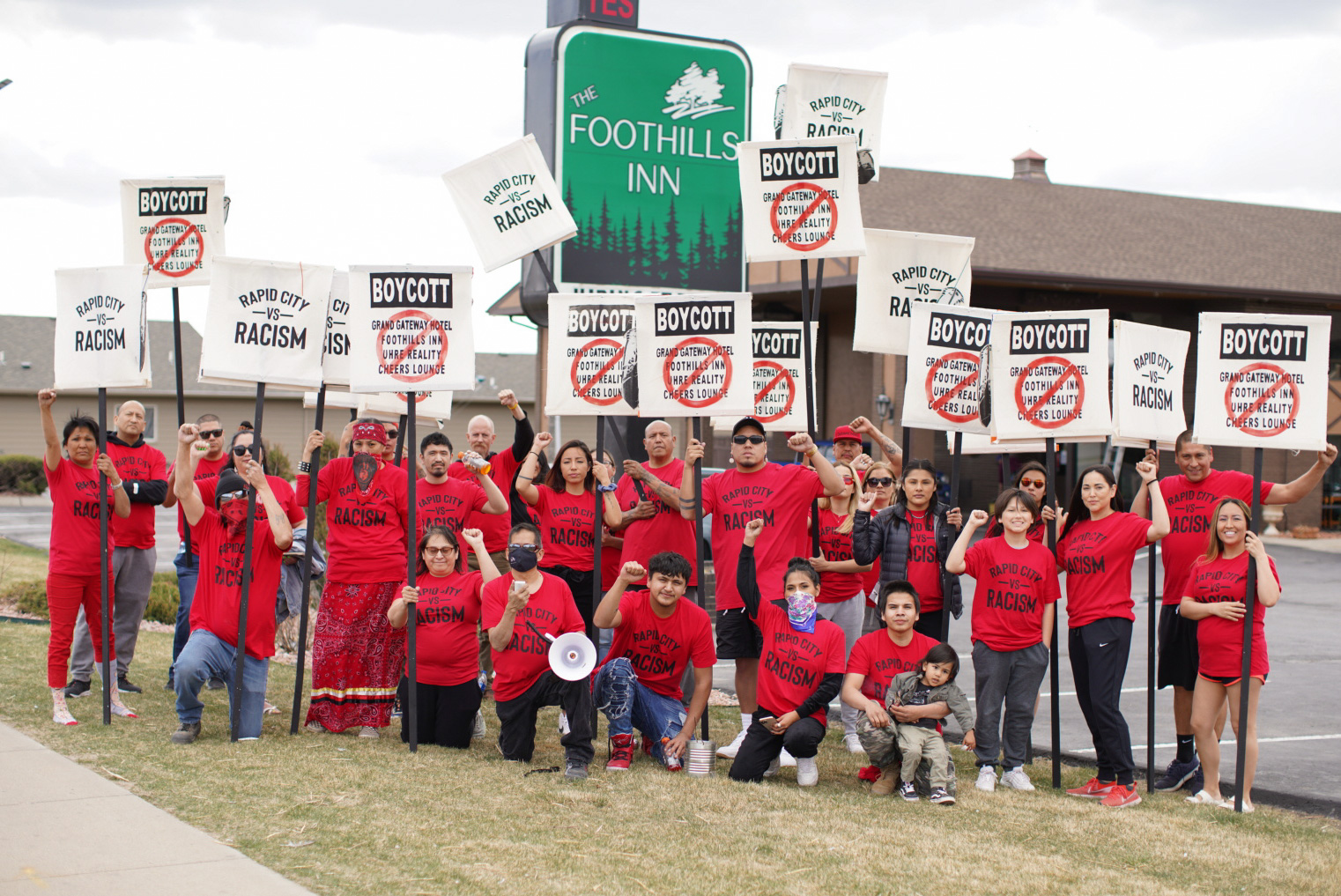 "We are currently awaiting Connie Uhre's dispositional hearing – all victims are expecting for her to be charged with a hate crime," said Sunny Red Bear, racial equity director at NDN Collective. "While the outcome of the hearing is important for the people who were subjected to Connie's violence, this boycott continues to be bigger than just her racist actions. We're modeling what accountability looks like in Rapid City and beyond and continuing to invite people into our fight for a world where Indigenous people are respected, listened to, and looked to for solutions."
Multiple guests from the hotel joined the picket line after they were educated on how giving their business is perpetuating racism in Rapid City.
The boycott group plans to approach buses in an effort to educate those passing through the area on their work, in addition to continuing to speak to the Rapid City community.
Meanwhile, NDN Collective is continuing to work on projects that are focused on addressing inequities that exist in housing, education, community safety, etc. in Rapid City.
###
NDN Collective is an Indigenous-led organization dedicated to building Indigenous power. Through organizing, activism, philanthropy, grantmaking, capacity-building, and narrative change, we are creating sustainable solutions on Indigenous terms.
tO REQUEST AN INTERVIEW CONTACT
Related Stories: