NDN Collective Statement on COVID-19 and Indigenous People
As the new COVID-19 (Coronavirus) pandemic sweeps across the globe, our lives are being impacted in unprecedented ways. Many of us are grappling with feelings of concern, confusion, and even frustration as we face mounting challenges globally, economically, and even spiritually. Times are tough. But if there is anything that we know for sure as Indigenous people, it is that we descend from generations of grit and ingenuity. It is within our genetic memory to mobilize in difficult times, to always take into consideration the collective wellbeing of our people, and to weather the storms of life.
Without question, the COVID-19 pandemic is a serious situation and one that requires a swift and global response. This moment is not one to take lightly and we encourage all of our relatives throughout Turtle Island and beyond to take every precaution at this time to protect yourselves, your loved ones, families, and entire communities.
At this time, social distancing is critical and it is the best strategy to flatten the curve and stop the spread of COVID-19. We urge you all to take this practice seriously. Also limit travel and venture out only for essential needs. Practice thorough hygiene with hand washing and sanitizing surfaces in high-traffic areas. Check on your elders and those who are most vulnerable, and if delivering supplies and essential items to them, do so while taking every precaution to ensure their safety and yours.
We know all too well the impact of diseases on our people, and we cannot afford to take any chances if we are to protect the healthy future of our Nations. Our elders are especially vulnerable, and we owe it to them to act with care and caution. They are so precious to us. Our elders are keepers of language, culture, history and teachings that cannot be replaced.
Also remember to be gentle with yourself and each other. This is a moment that is putting strain on our people spiritually. Many are now out of jobs and struggling with new financial challenges. Some children and even adults may be in unsafe homes, while others struggle with pre-existing health conditions and mental illnesses. Remember to pray for yourself and each other, and continue healthy spiritual practices to stay grounded and strong. Now is a time where we have to dig deep and rely upon our spiritual teachings and our spiritual fortitude.
Take this time of social distancing to also replenish your spirits and reflect. Do what nourishes you and your loved ones. Many of our Nations have teachings about the value of going inside and spending that time to work on creative projects, to share teachings with our children, and to care for one another. Find the light in each situation, and focus on the positive as much as you can.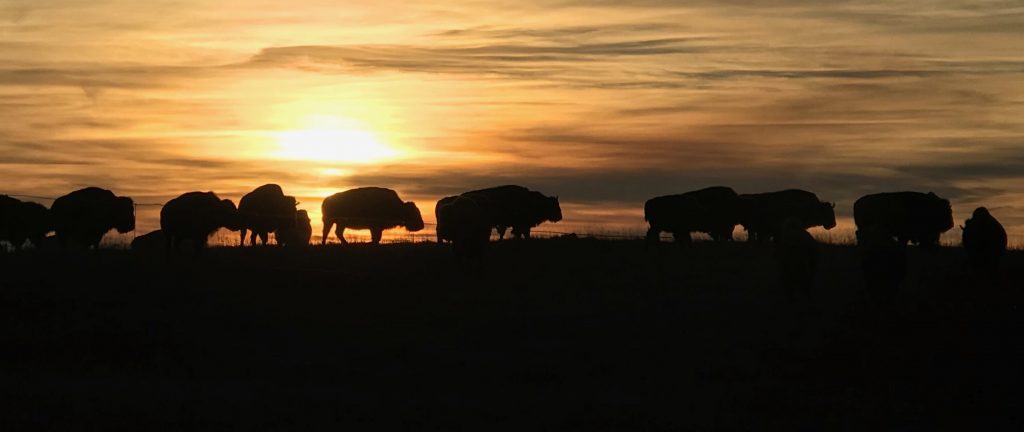 As an organization devoted to building Indigenous power and addressing systemic inequity, the NDN Collective also recognizes that this moment exposes deep systemic failures within America and worldwide, and in fact, exacerbates inequity in the most disenfranchised communities. We have to take stock in this moment and demand change without allowing business to continue as usual.
We live within an extractive economy that is not only unsustainable, but actually gives rise to pandemics like the one that we are experiencing right now. The more we destroy forests and natural ecosystems and allow capitalism to dictate our lives, the more we compromise our ability to respond effectively in situations like this. The more that we alter Earth's natural balance, the more our non-human/animal relatives behave in strange ways, and in some cases, manifesting diseases that spread to humans like COVID-19. And to be sure, the more we rely on markets that prioritize convenience over sustainability, the less we are prepared to be resilient during times like these, and less prepared to depend on the local resources in our respective environments.
We must think deeply about the many lessons of this moment. Now is a time to reflect on solutions that will provide us the most security, safety and health in the future. And while we hunker down in our homes to ensure the safety of all our relations, we must also gather strength. We can emerge from this moment stronger, more connected, and equipped to face systemic inequities with even greater dedication. Right now, our work is cut out for us: This is a spiritual battle as much as it is a social and economic one, and as long as we proceed with the utmost care, caution, and intentionality, we will all make it through stronger in the end.
NOTE: NDN Collective is preparing a COVID-19 Emergency Response Strategy to support Indigenous Communities during these challenging times. Stay tuned for forthcoming information.
---
To learn more about NDN Collective's position on regenerative economies, community care, and mobilizing in light of the climate crisis, here are a selection of resources and articles from our website:
Blogs:
Resources: