NDN Collective is excited to announce the appointment of  Tina Kuckkahn, an enrolled member of the Lac Du Flambeau Band of Chippewa, as Director of Grantmaking.  Tina will manage the full arc of grantmaking within the Foundation, joining a growing team of changemakers and grantmakers.  
Tina brings extensive experience to her new role, having been the founding Director of the "House of Welcome" Longhouse Education and Cultural Center at The Evergreen State College since 1996. Tina became Evergreen's first Vice President of Indigenous Arts, Education and Tribal Relations in March 2018 and developed the grant-making work of the Longhouse, which supports American Indian, Alaska Native and Native Hawaiian artists in the Pacific Northwest.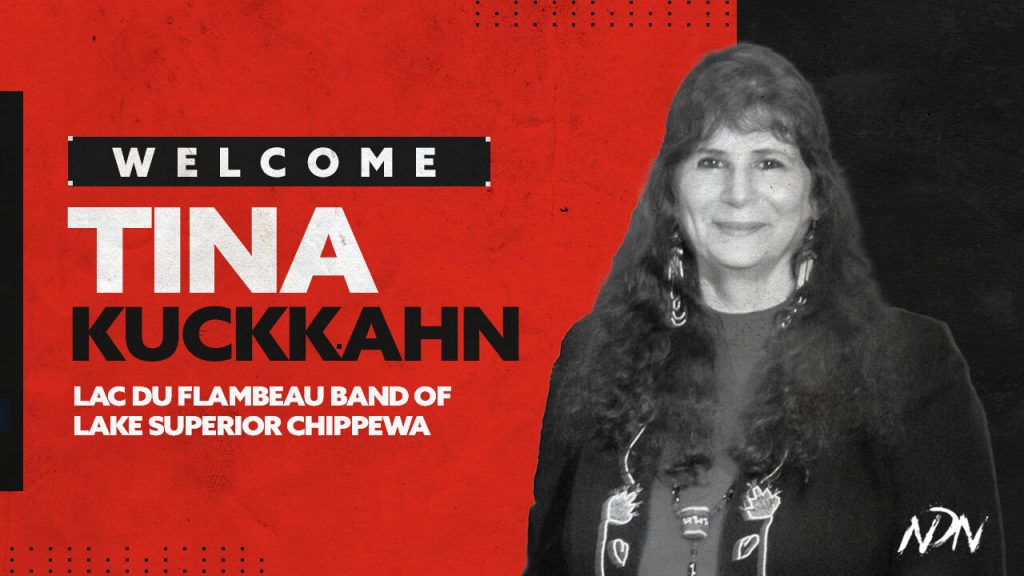 With degrees in education and law from the University of Wisconsin-Madison, Tina has regularly taught courses in fund development and Tribal organizations in the Master of Public Administration Program at Evergreen. Tina serves on the Indigenous Program Council at the Banff Centre in Alberta, the Board of Directors for Grantmakers in the Arts, and the Lac du Flambeau Band of Lake Superior Chippewa's Waaswaaganing Living Arts and Cultures Center.
As Director of Grantmaking, Tina will manage approximately $12 million in grantmaking as part of several core grantmaking programs including the Changemaker Fellowship, Radical Imagination Artist Grants, Community Action, Community Self-Determination and NDN Prize.
"We are truly blessed to have Tina join us as we build out grantmaking resources grounded in community self-determination, Indigenous justice and sovereignty", says Gaby Strong, Managing Director of NDN Foundation. "This work is holistic, it's relational, it's reciprocal. Tina understands this. Her brilliance, experience and creativity will strengthen our collective efforts."
NDN Collective is an Indigenous-led organization dedicated to building Indigenous power. Through organizing, activism, philanthropy, grantmaking, capacity-building and narrative change, we are creating sustainable solutions on Indigenous terms.