At NDN Collective, we approach building Indigenous power with a multifaceted approach. We organize from the grassroots level, supporting Indigenous movement-building across Turtle Island that is self-determined by and for Indigenous people. We also recognize the value of being at the table and asserting ourselves unapologetically as Indigenous people on matters of federal policy, where decisions are made that impact our communities, lands and lifeways.
This is why, on the week of July 18th, NDN Collective embarked on Washington, D.C. for Impact Days – an opportunity to engage in dialogue with members of the White House, federal agencies and Congress on a range of Indigenous issues, and from a movement-building perspective.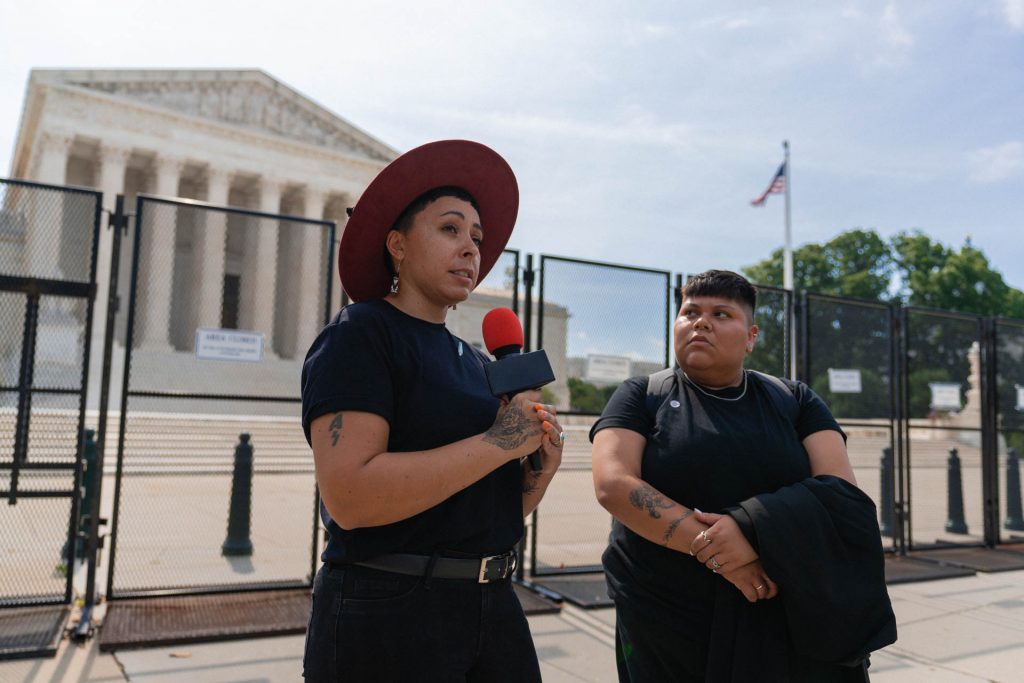 Among those meeting with federal government officials was NDN Collective Political Director, Lycia Maddocks. "NDN Collective showed up on Capitol Hill with stories from the frontlines and solutions that we are already instituting to help drive change and empowerment for our communities," said Maddocks.
Topics of discussion with White House and Congressional officials included: natural resources, energy and commerce, transportation and infrastructure, housing, banking, healthcare, foreign relations and numerous other problematic areas present within Tribal communities.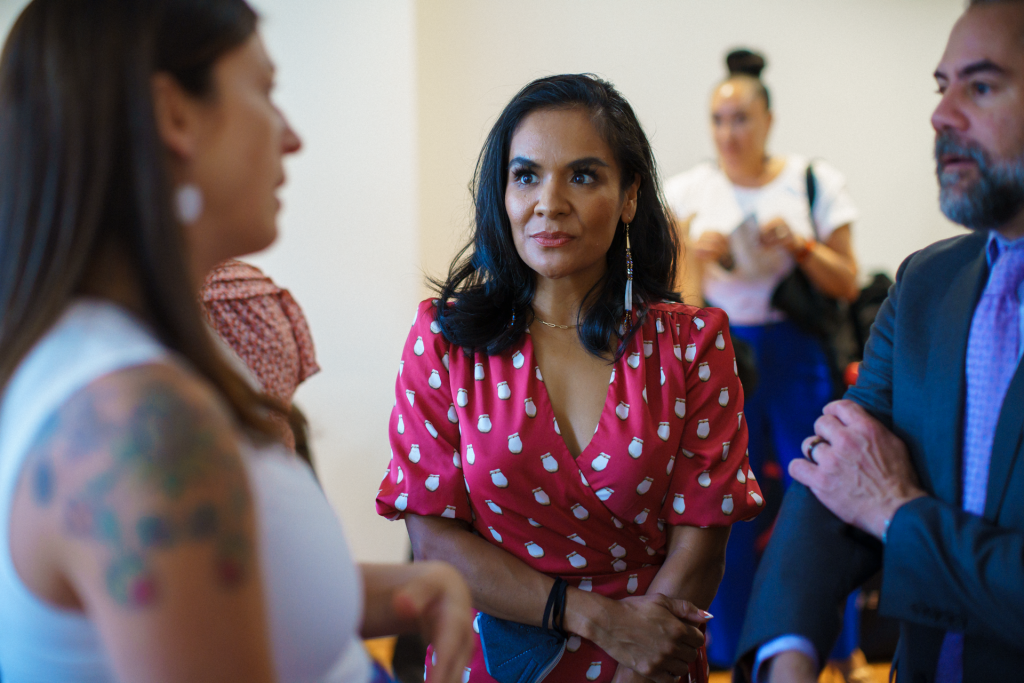 "We visited with several offices whose views did not neatly align with ours, but the important takeaway was to ensure they knew we are watching, and that they should be consulting with Indigenous communities so that we are able to offer key insight and solutions," Maddocks continued. "This is only the beginning."
With each meeting, NDN Collective saw an opportunity to inform officials of the work already being done from a movement perspective, and the work still needing to be accomplished.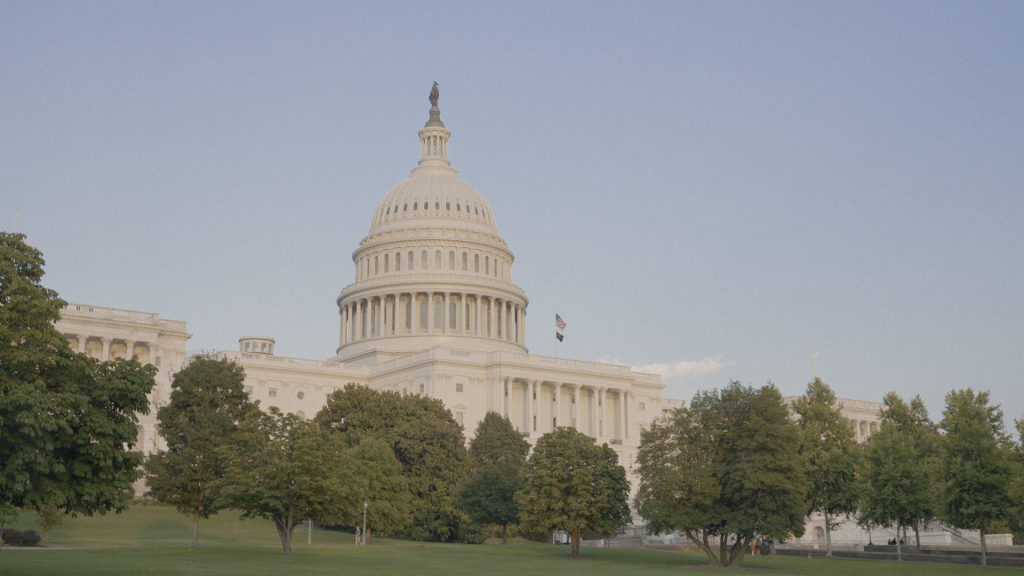 "Although the nation's capital is not a place that is welcoming, accessible, or responsive to our communities, I do believe we were successful in our intentions to bring some of those perspectives and experiences from our home communities, and the communities we support, into the rooms where each meeting was held," said Korina Barry, Managing Director of NDN Action.
"During our time on the Hill we shared more about who we are as NDN Collective and our priorities, as well as the very real solutions we are developing and resourcing in our everyday work to build Indigenous power," said Barry.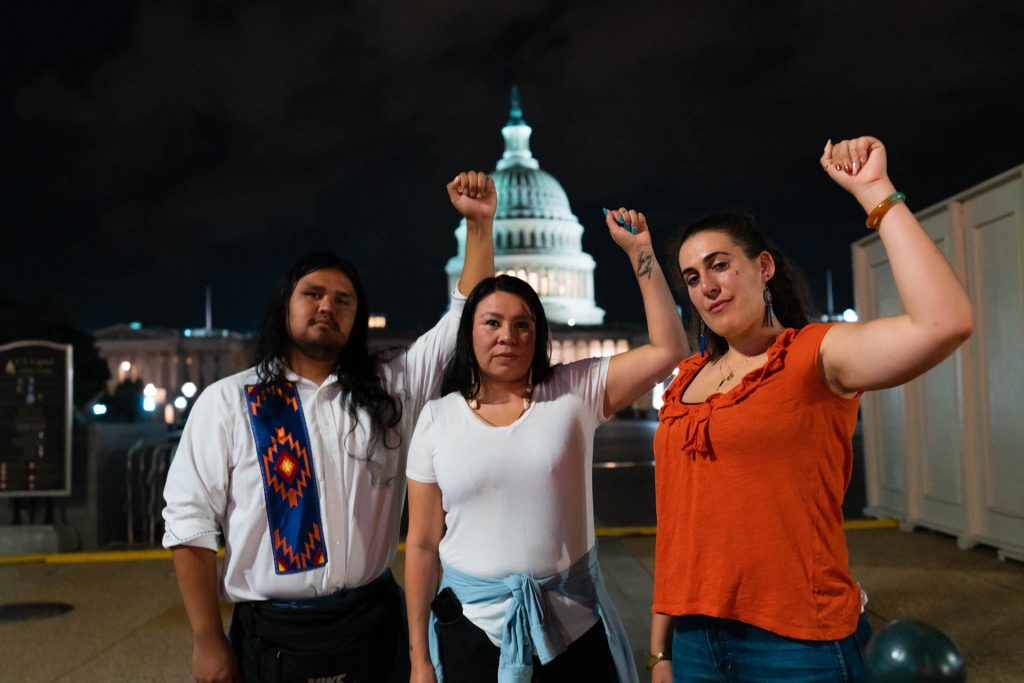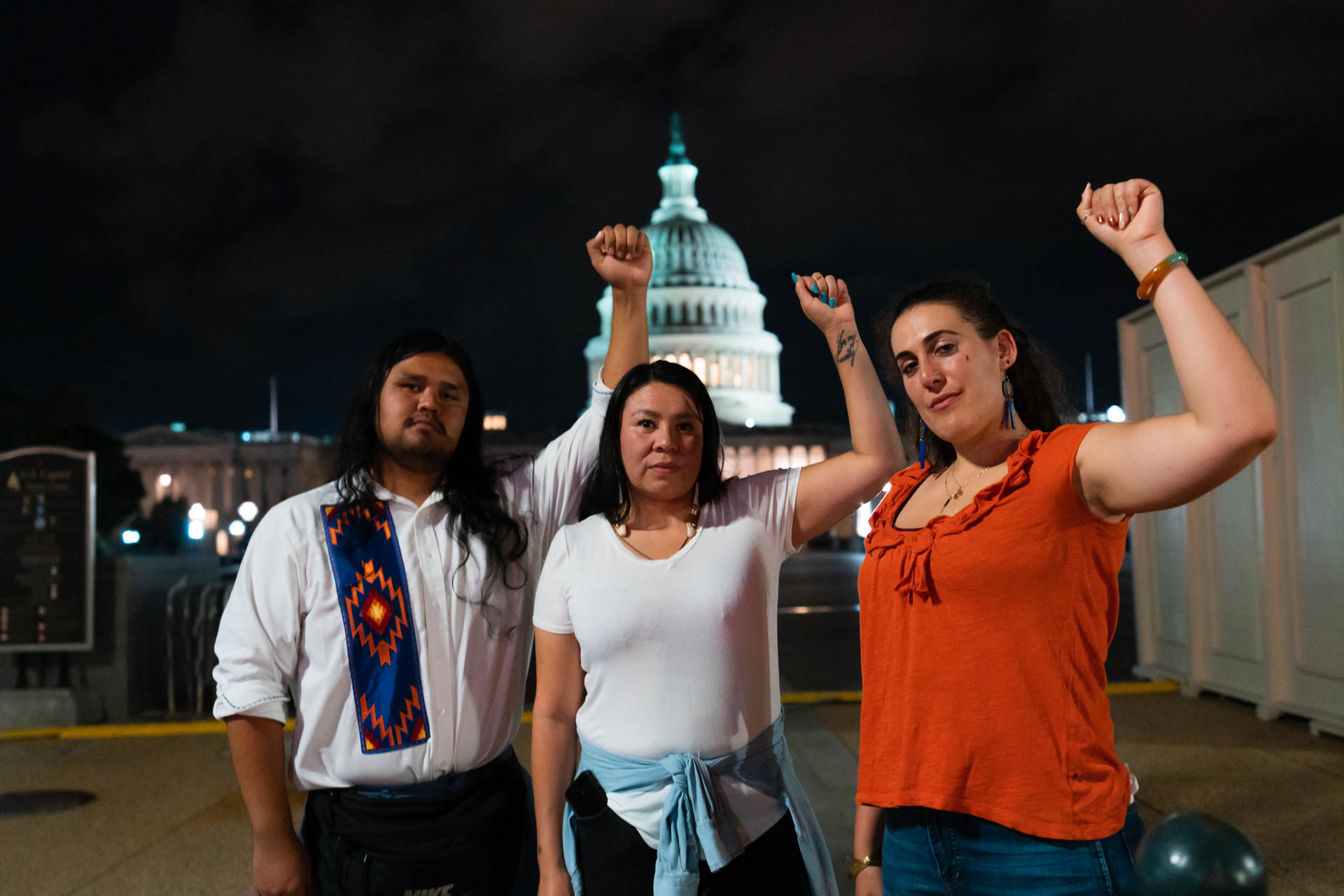 Representatives from the NDN Collective leadership, NDN Action and NDN campaign teams were also present during the Impact Days meetings with members of Congress and the White House, including the LANDBACK Campaign, Racial Equity Campaign, and Policy and Advocacy.
"It was apparent in these meetings that the organizing and advocacy we are doing every day is informing policy at the federal level," said Barry. "We challenge these elected officials and stakeholders to engage further and in deeper conversation with Indigenous communities to continue to understand both the challenges we face and the incredibly powerful solutions we have for maintaining and creating the communities we deserve. We need action."
Perhaps it goes without saying, that the relationship between Indigenous Peoples and the federal government is rife with a deeply rooted history of violent settler colonialism, and a present-day reality of failed protections. This leads many Indigenous people to distrust the American colonial system and instead, rely more on grassroots community efforts to elicit more meaningful change– a sentiment echoed across NDN Collective.
"We may not agree with this so-called democracy, the way that it is set up or in the way it disenfranchises our people, but we know for a fact that decisions are made here every day that impact the lives and lands of our people," said NDN Collective President and CEO, Nick Tilsen. "And so we're here advocating, bringing voice to our struggle and holding these federal agencies and elected leaders accountable."
"When you look across our ecosystem at NDN Collective and all of the things we're doing, NDN is not waiting for anyone in the Capitol to solve our problems," Tilsen continued in a livestream video while on the lawn of the U.S. Capitol building.
"We're not waiting for anyone in these federal agencies to fix something for us," Tilsen said. "We are bringing solutions from the ground, the front lines, to this place and are demanding laws and implementations that are consistent with the world that we're fighting for and trying to build. Our work around policy and engagement has to do with the ground up."
Learn more about NDN Collective's work to build Indigenous power at ndncollective.org.
On the evening of July 19, NDN Collective hosted a reception at the National Indian Gaming Association building, welcoming government officials to a more intimate space to engage in conversations around NDN Collective's work and the collaborative milestones to come. Photos by Willi White for NDN Collective.