We are Honored to Announce the 2022 Cohort of NDN Collective Changemaker Fellows
These 21 NDN Changemakers are Indigenous leaders throughout Turtle Island and beyond who are radically transforming Indigenous communities by defending Indigenous lands and rights, developing sustainable solutions for future generations, and decolonizing their day-to-day lives, their families, communities and Nations. They are organizers, activists, social entrepreneurs and cultural practitioners who are challenging the status quo and building a better future for all people and Mother Earth.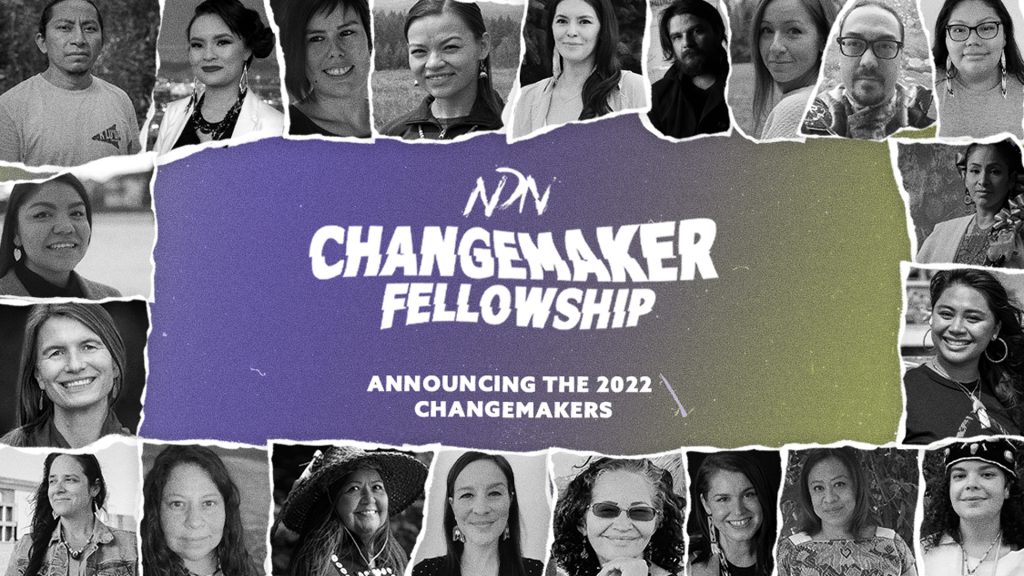 "These Changemakers are responding to a spiritual and cultural call-to-action, bringing all of the gifts that they carry to create something greater than themselves by protecting the water, the land, and Indigenous foods," said Tina Kuckkahn, NDN Foundation Director of Grantmaking "They are helping us return to our ancestral ways of thinking about wellbeing, birthing, regenerative growth and telling our own stories. We are honored to play a role in supporting each of their journeys."
Each fellow was uplifted and selected by grassroots members of their region in a process which involved over 680 applicants from 21 different regions across what is now known as Canada, Mexico and the U.S. including surrounding island nations of Guam, American Samoa, and the Northern Mariana Islands, Puerto Rico, and the U.S. Virgin Islands.
"Our new Changemaker cohort represents a diversity of profound gifts to the future of their people," said Dr. PennElys Droz, NDN Foundation Program Officer. "It has been inspiring to learn of the visions and visionary work being moved forward by this cohort and it will be wonderful to witness and be a part of their support network in the coming year."
"The NDN Changemaker Fellowship has proven that when we directly invest in and support Indigenous leaders, we are supporting their respective communities and Tribal Nations. The NDN Changemakers featured in the 2022 cohort are advanced in recognition of their commitment, service, powerful leadership, and remarkable potential. We are deeply honored to now be a part of their stories," said Nicole Yanes, Program Officer of the NDN Foundation.
Each of the Indigenous leaders and changemakers who have participated in the fellowship application process have given us so much hope and inspiration for the future. Now, we're introducing the 2022 NDN Changemakers to you!
Meet the 2022 Cohort of Changemaker Fellows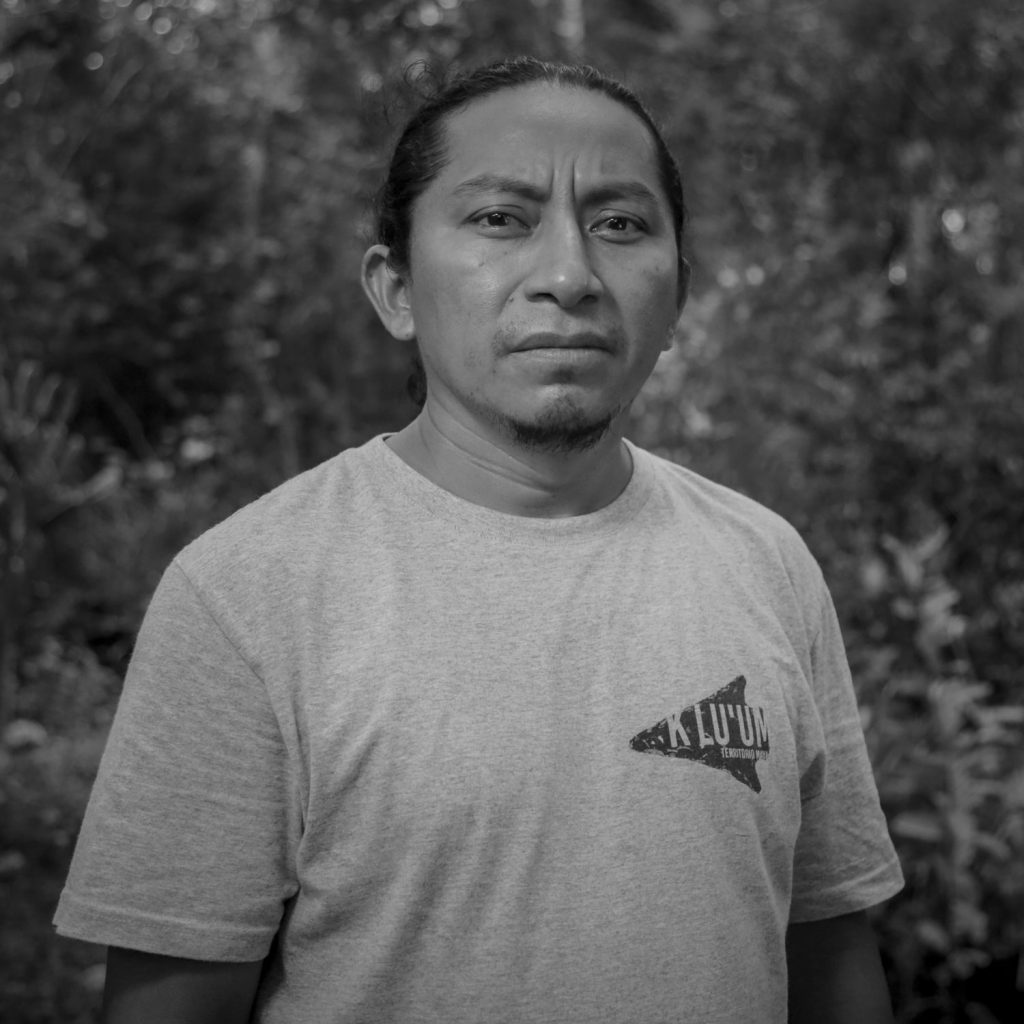 Albert Maurilio Chan Zu
Albert is Mayan from Sanahcat Yucatán. He is co-founder of the Interdisciplinary Center for Alternative Research and Development, U Yich Lu'um, AC. U Yich Lu'um is an organization of Indigenous youth who combine science with traditional knowledge to revalue and revitalize the biocultural diversity of their Mayan ancestors. Albert actively participates in international forums as the current coordinator for the Mesoamerican region of the ICCA Consortium.
This fellowship will allow me to start solidarity support networks to amplify the impact of nature protection actions. It will also be useful to consolidate a safe and sustainable space in terms of energy and food. Finally, it will allow me to increase my academic and professional skills to improve the impact in my advocacy spaces.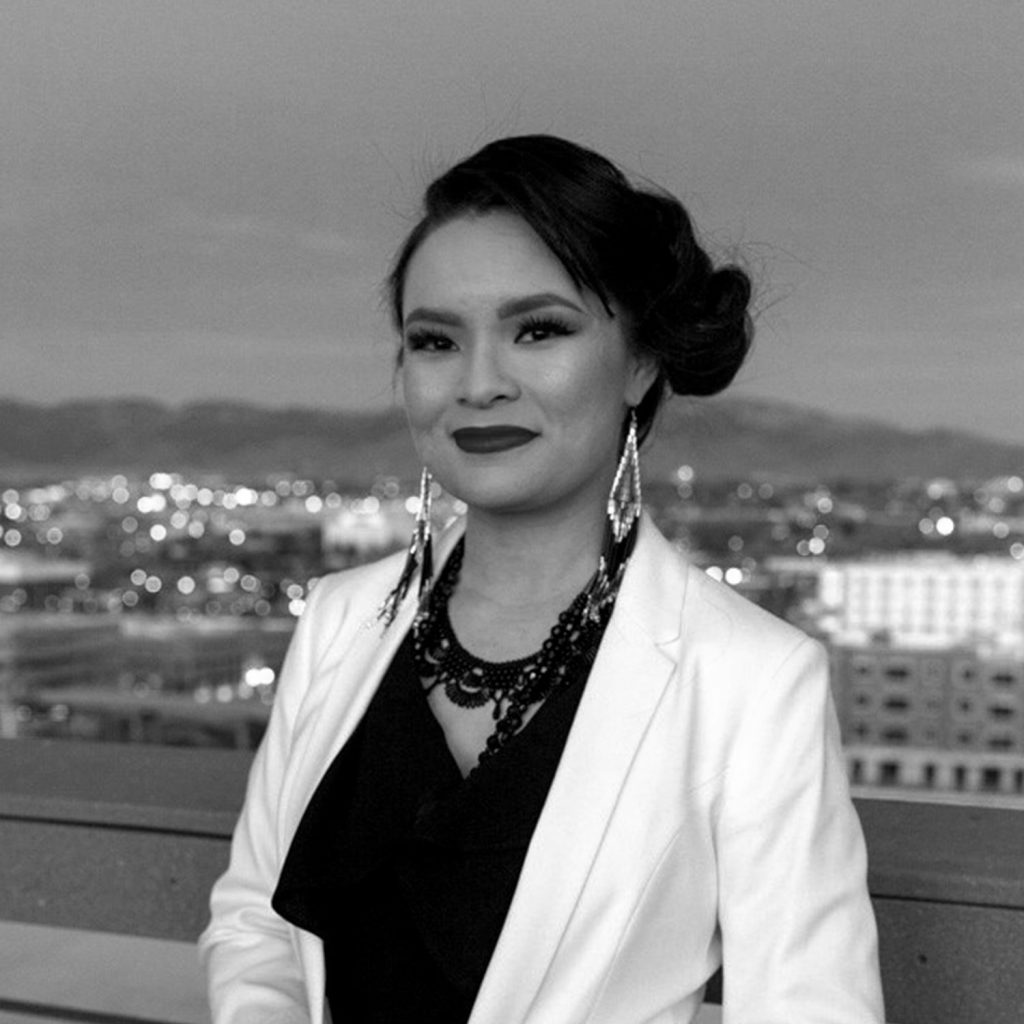 Alicia Ortega
Alicia Ortega is from the Pojoaque and Santa Clara Pueblos in northern New Mexico. She is a Co-Founder & Co-Director of Strategy and Growth at Native Women Lead. Alicia brings over a decade of experience working with tribally owned and operated businesses and has extensive knowledge in tribal governance on critical issues affecting tribal communities.
The investment in my leadership through this fellowship will help sustain my ability to be an effective and reflective leader in the organizations I support, with my students and within the community. I am most excited to learn  with and from my fellow cohort members, building relationships that will nourish and strengthen our work, our leadership, and our wellbeing.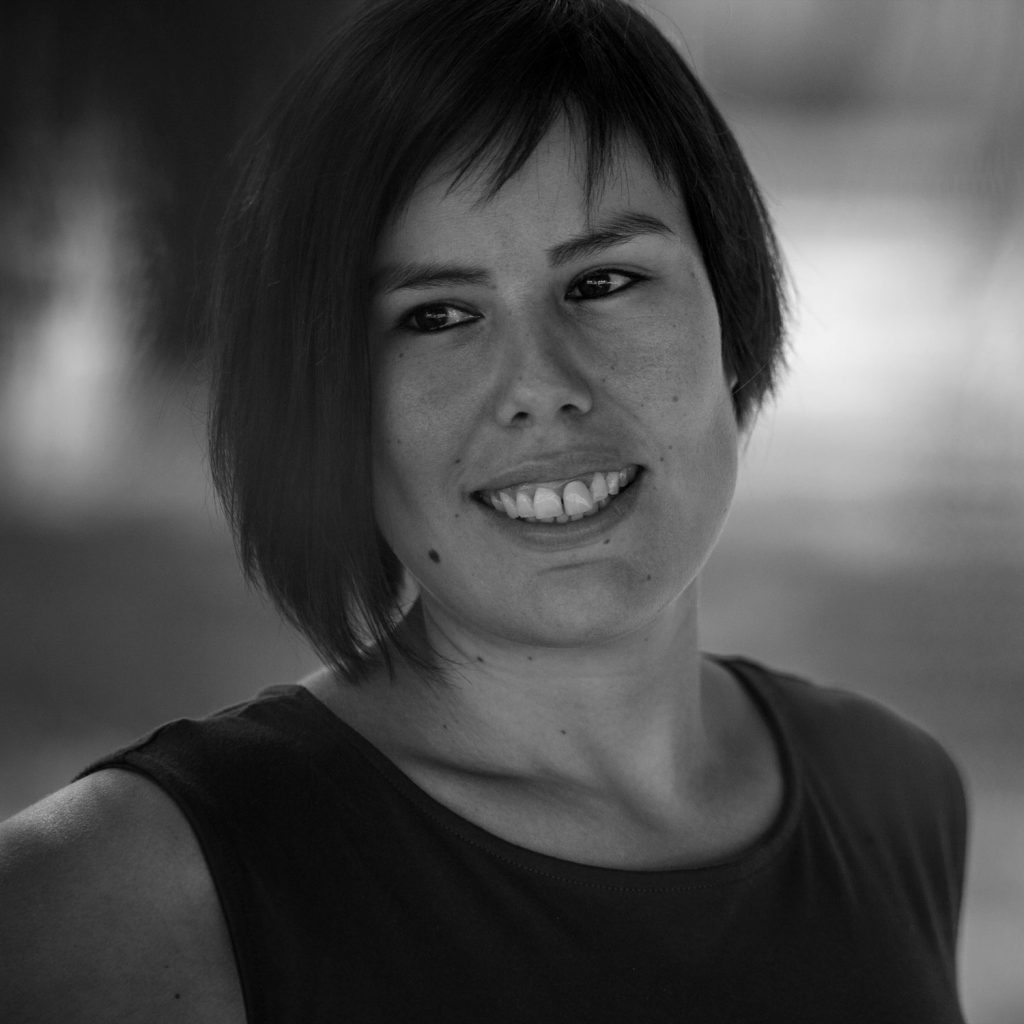 Courtney Montour
Courtney Montour is a Kanien'kehá:ka filmmaker from Kahnawà:ke whose work explores issues of Indigenous identity. Her recent documentary Mary Two-Axe Earley: I Am Indian Again, produced by the National Film Board of Canada, is currently screening in festivals internationally. Courtney is invested in supporting filmmaking initiatives for Indigenous youth as a means of empowerment through cultural and artistic expression.
The Changemaker Fellowship will assist in the development of sustainable community-based filmmaking initiatives in Kahnawà:ke.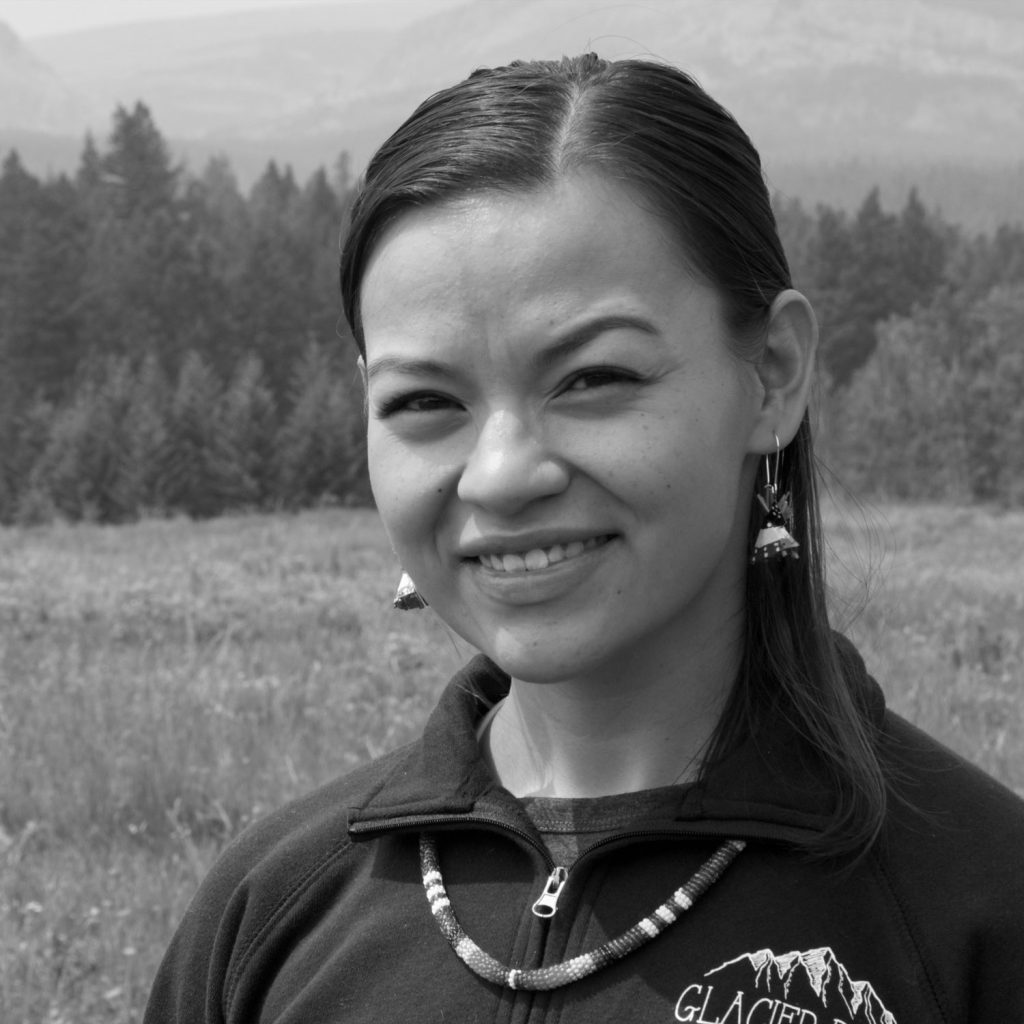 Danielle Antelope
Danielle Antelope is from Browning Montana and is a member of the Blackfeet and Eastern Shoshone tribes. As a passionate leader and advocate for indigenous food systems and food security she is one of the original founders of the nonprofit, Food Access and Sustainability Team Blackfeet, known as FAST Blackfeet. This organization provides healthy and culturally relevant foods, nutrition education, and gardening opportunities to the Blackfeet Nation.
During this fellowship I am looking forward to networking with other fellows and learning about their work. This fellowship will provide me with a space to be curious and inspired.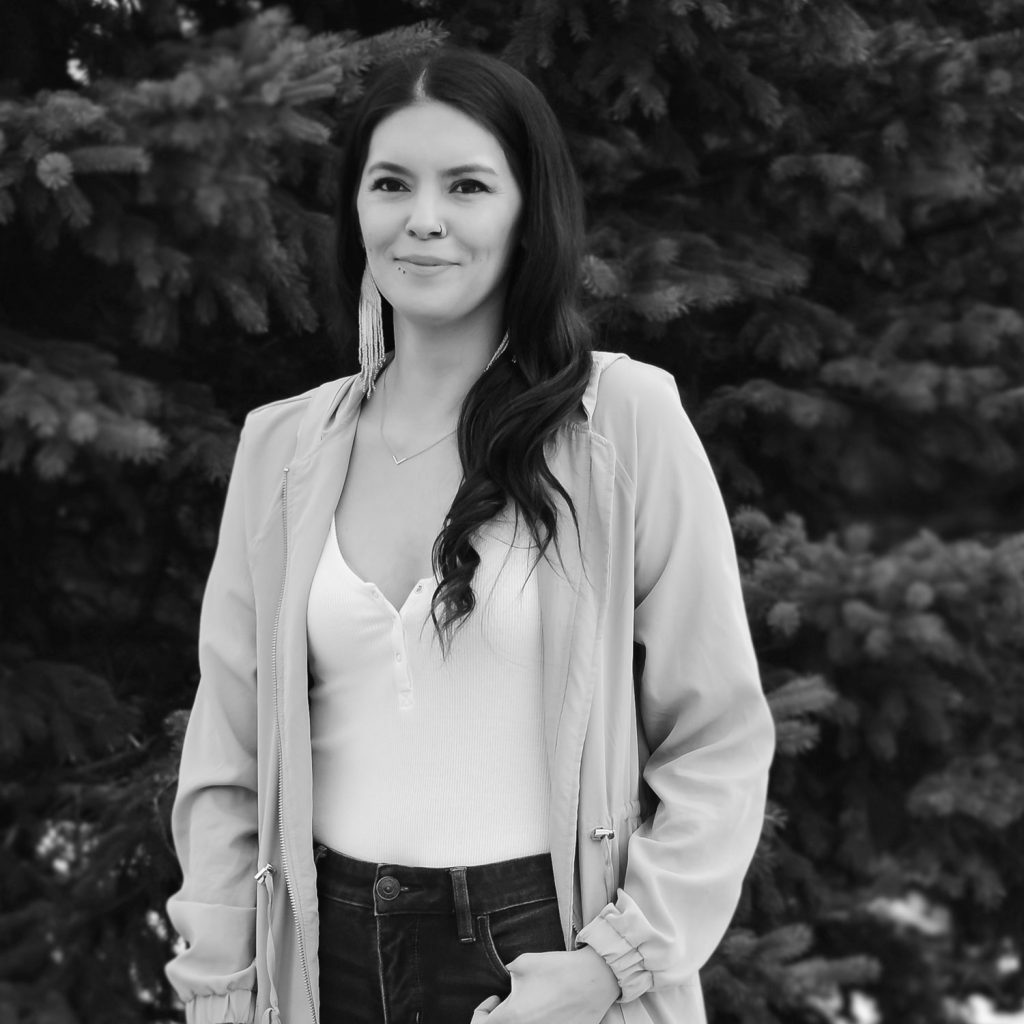 Dehga Scott
Dehga Scott is Tłıchǫ Dene, born and raised in the Northwest Territories. She is a Co-Founder and the Research and Development Lead for the Northern Birthwork Collective. She comes from a long line of strong leaders, including her great grandmother who was a traditional midwife throughout the Tłıchǫ Territory.
Dehga's life path led her to work in healthcare at various jobs, where she saw many systemic gaps for Northern Indigenous families. Witnessing this inspired her to want to create change. This spurred her dream to develop an Indigenous Birthwork Training.
The NDN Changemaker Fellowship will provide me with the confidence and tools to further my project, not only within this year to come, but the years to follow as well. Ensuring that as an Indigenous woman I can stand for my people and create change within maternal health to create a better future for generations to come.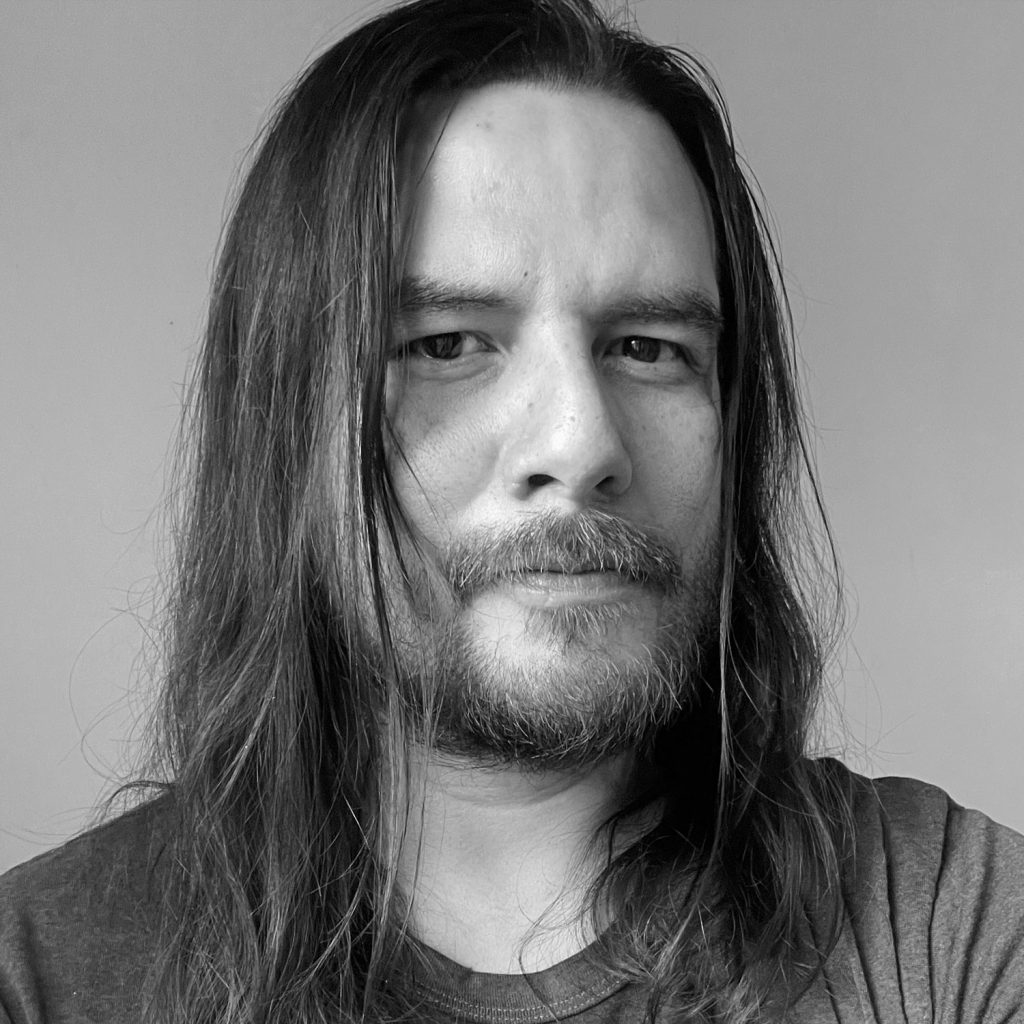 FRANCISCO FÉLIX
Francisco Félix is Ndeé from the city of Hermosillo located in Sonora, Mexico. He was a member of the Sistema Nacional de Creadores de Arte (the National System of Art Creators) and is currently pursuing a PhD in Humanities at the University of Sonora. As an artist and writer Francisco is the recipient of multiple grants and awards that have each supported his creative journey.
The Changemaker Fellowship will allow me to focus on a magazine project that I have been planning for years but has not been possible due to lack of resources. It will make it easier for me to put everything I have learned about decolonization into practice through the arts and writing.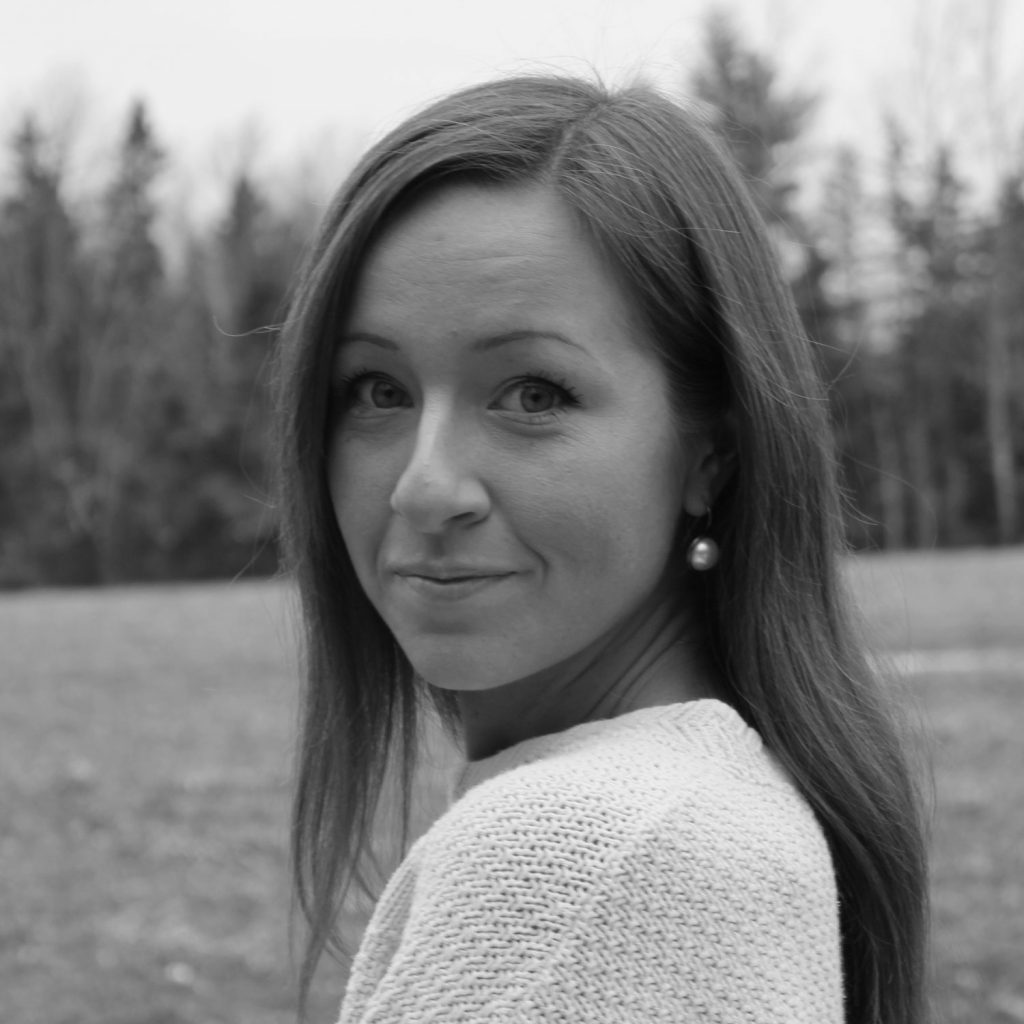 Hannah Martin
Hannah Martin is Mi'kmaw from Taqamaku'jk (Piktuk district) and is a member of We'kopekwitk (Millbrook) First Nation. She has been a strong advocate for Indigenous rights and believes Indigenous self-determination is tied to the reclamation of our ancient knowledge systems. Following university she returned to Mi'kma'ki turning her focus to nurturing her relationship with the land and being mentored by her grandmother in basketmaking and the language.
The Changemaker Fellowship will support me in focusing on my growth and purpose as a young Mi'kmaw leader. It will grant me the necessary time and space to focus on growing as an individual and community member, and also as an artist and entrepreneur.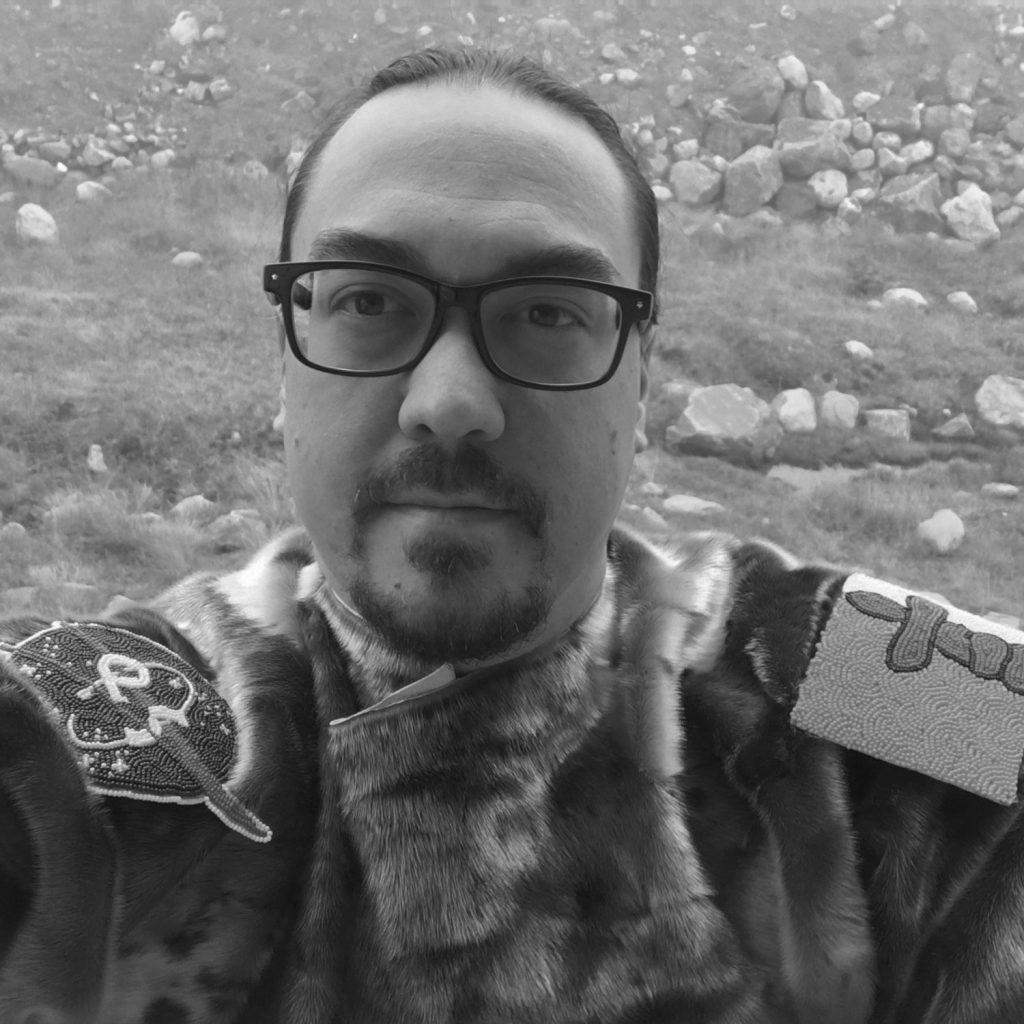 Jesse TUNGILIK
Jesse Tungilik is an interdisciplinary Inuit artist, arts professional, and cultural advocate, based in Iqaluit, Nunavut, Canada. As a life-long artist, he began at 8 years old as a ceramic sculptor at the Matchbox Gallery in Kangiqliniq (Rankin Inlet). Jesse is passionate about Inuit leadership in arts and cultural institutions, with pieces exhibited in both public and private collections nationally and internationally.
This fellowship will allow me the flexibility and security to take risks and to shake things up, trying new ways of doing things for the benefit of my community. I am looking forward to having access to a network of similar-minded indigenous leaders from across Turtle Island to connect with and be inspired by.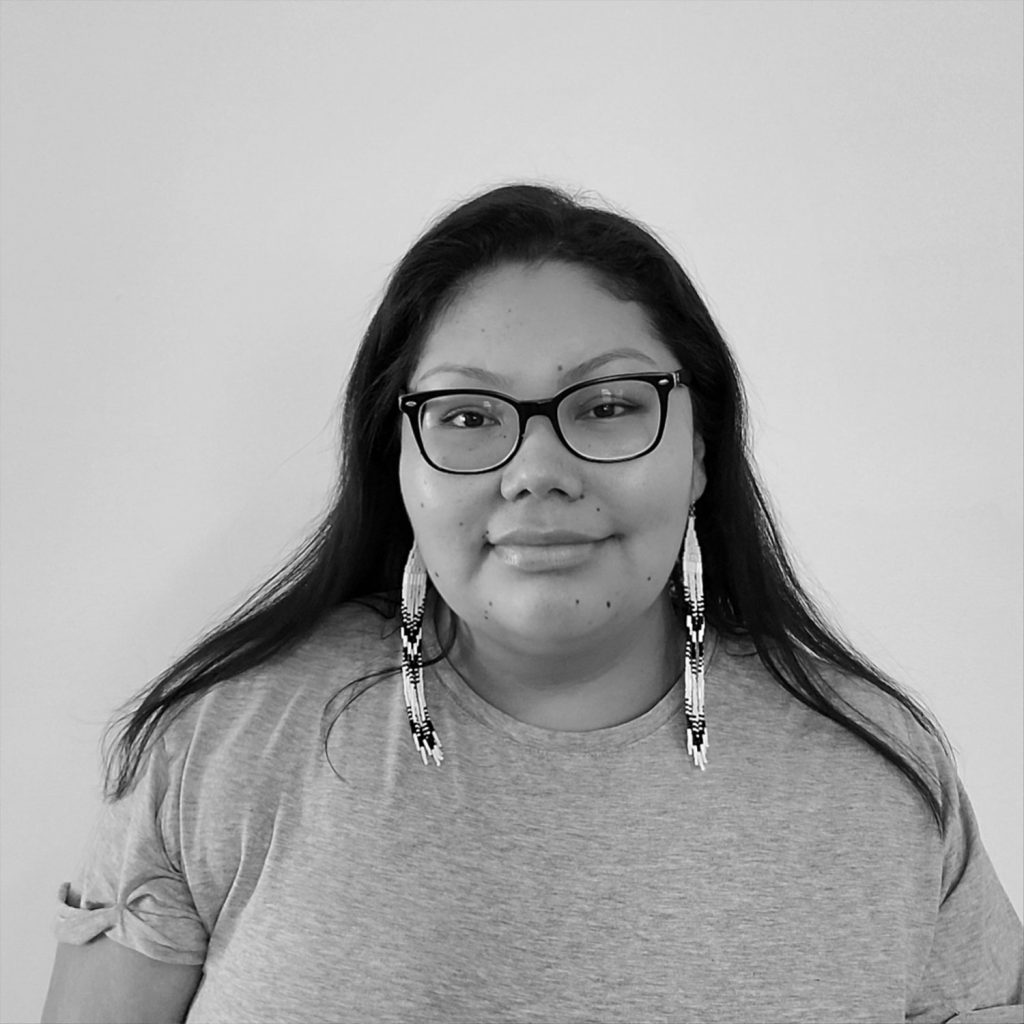 KAITLYN ADAMS LEWIS
Kaitlyn Adams Lewis is Animikiywayonkotok (Thunderbird Cloud), a Thunder Bay-based artist who is passionate about youth leadership, traditional governance and Anishinaabemowin language reclamation. She is the co-founder of the Mino Collective, an Indigenous grassroots group of young folks who develop projects related to the health and well-being of their peers and communities.
The Changemaker Fellowship creates space for me to balance important aspects of my life. This year, I will develop my leadership skills, build youth projects in my hometown of Thunder Bay, and continue with my studies. I intend to bring together mentors, knowledge keepers and youth to learn about traditional governance, language and ceremony.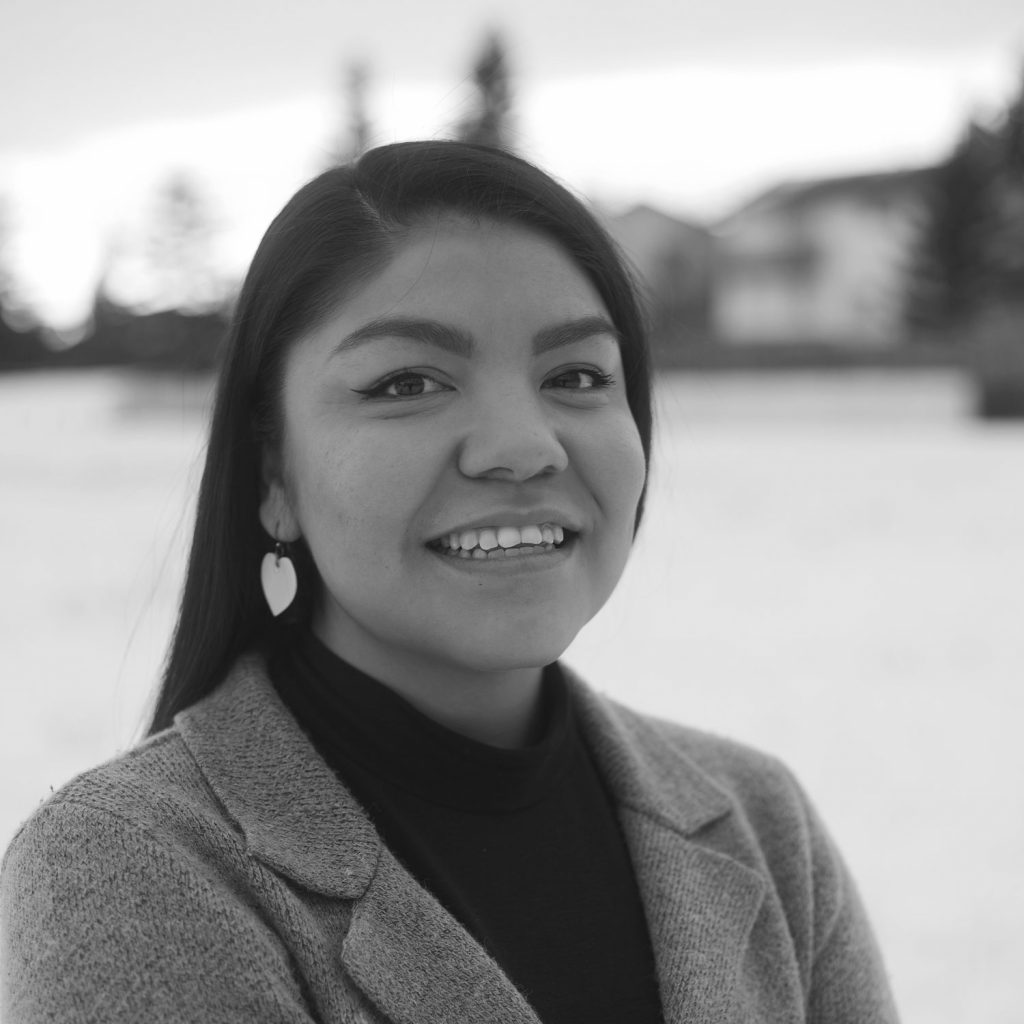 LATASHA CALF ROBE
Latasha Calf Robe (Matóómiikaamó'sitsaakii 'First Steals Woman') is a member of the Kainaiwa First Nation (Blood Tribe). As a strong believer of cultural revitalization and land stewardship practices she is the founder of Niitsitapi Water Protectors. Latasha has spent the last few years protecting the lands and waters within Blackfoot Territory from impact of open-pit coal mining. She has also spent much of her time working in post-secondary advocating for the proper recognition of Indigenous knowledge in education.
I have been so busy all my life merely surviving, this fellowship will provide the space and support needed to grow into the strong Kainakii (Blood Tribe woman) I was born to be. I am grateful for the opportunity to learn, rest and contribute to the continuation of our Niitsitapi way of life.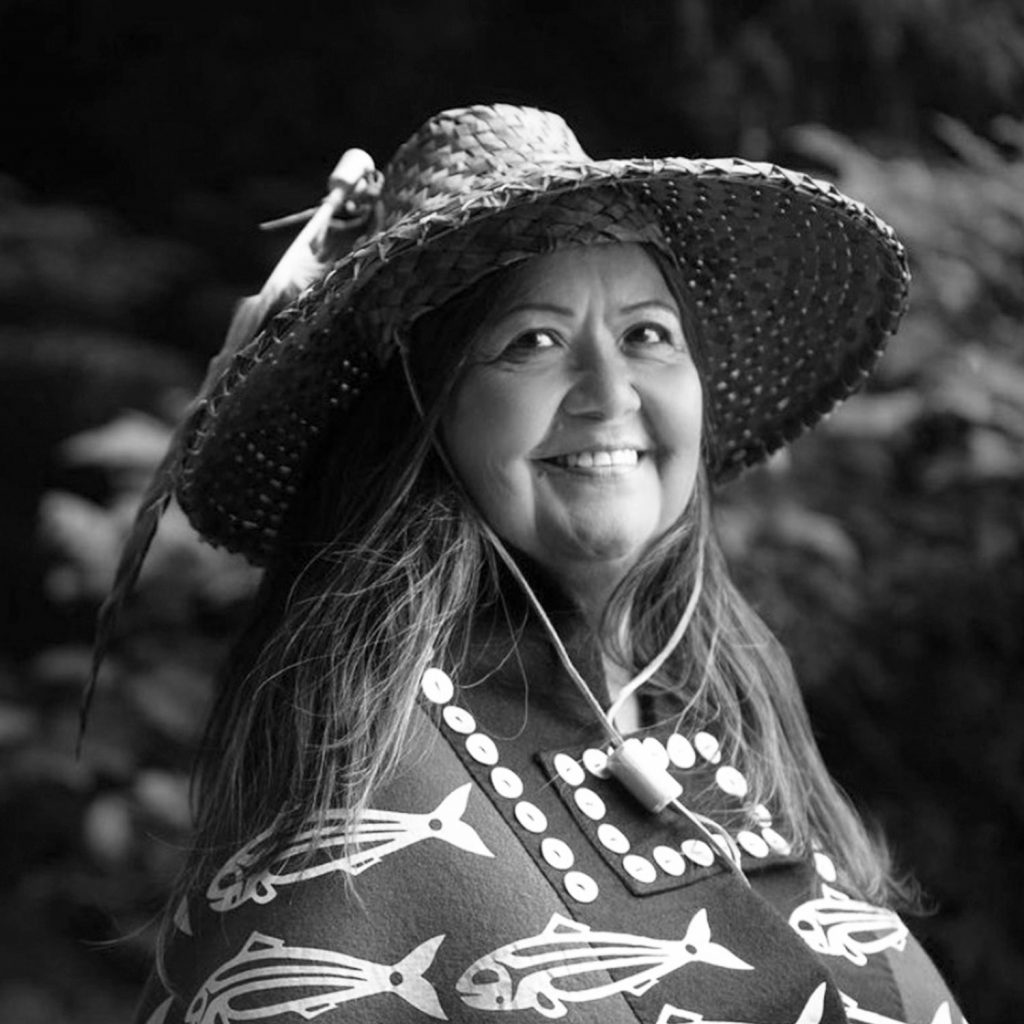 LOUISE BRADY
K'asheechtlaa (Louise Brady) is from the Lingít Nation, Raven Moiety and Frog Clan from Sheet'ká Kwaan – Sitka, Alaska. Louise is a survivor of abuse and has achieved the greatest healing from learning and practicing the Lingít culture. She strives to make culture accessible to all who want to learn to help heal intergenerational trauma and claim ancestral strength. She is also an award-winning filmmaker, releasing Carved from the Heart in 1996 and was co-producer and co-directed Yaa At Woone: Respect for all Things, a short documentary about the herring in Sheet'ká released in 2021.
The Changemaker Fellowship will allow me to pursue interests that have been beyond my reach for much of my life. I am deeply grateful to have resources that will allow me to weave a ceremonial robe and travel, making connections with other Indigenous communities.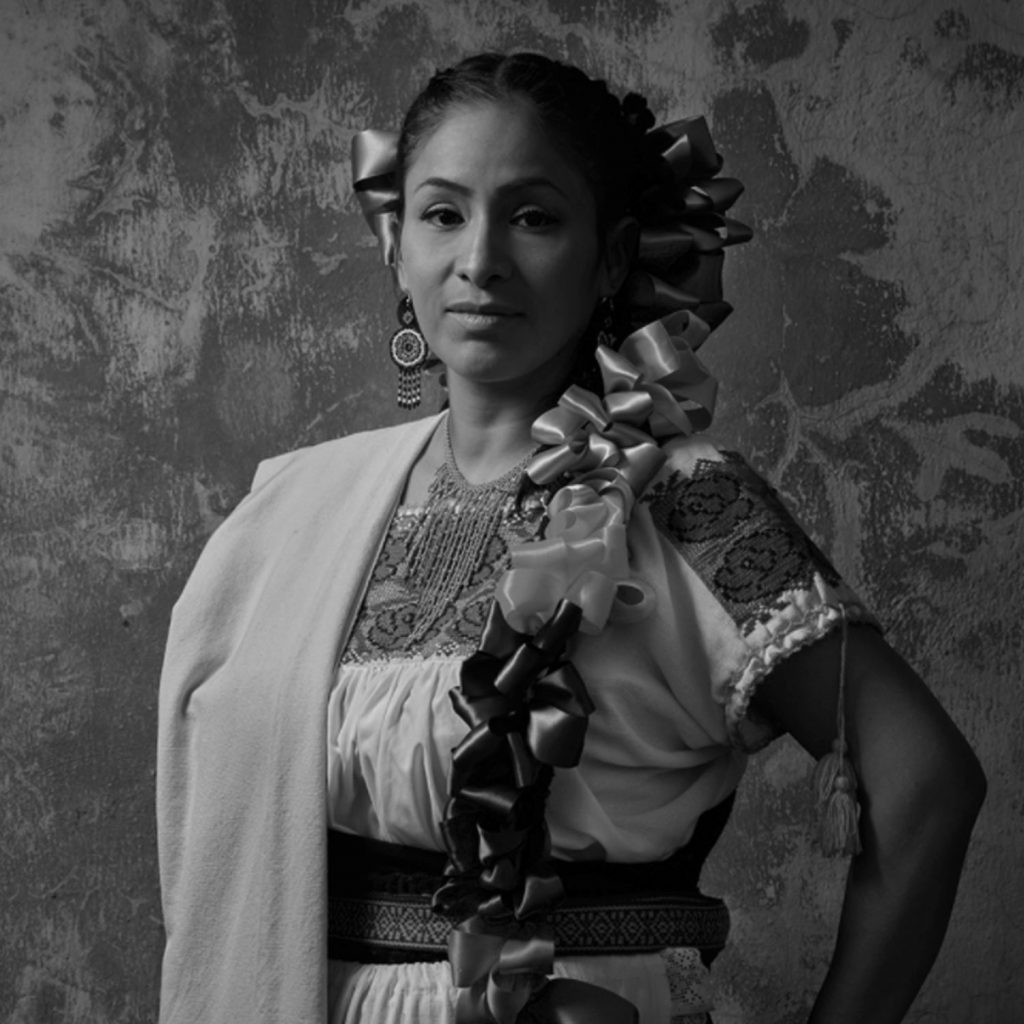 LUCIA GUITERREZ
Lucia Gutierrez is originally from the Purhepecha community in Michoacán. Lucia is the founder of Nandi Echeri AC. She is focused on the development of comprehensive spaces that guarantee life, as well as the vindication of traditional trades, such as traditional medicine, midwifery and care of the land. Lucia is currently building a space that integrates different eco-techniques that will serve for community healing.
This fellowship will support me in my mental, spiritual and economic growth. This fellowship will allow me time to breathe and focus on myself so I may find a balance and live a more sustainable life.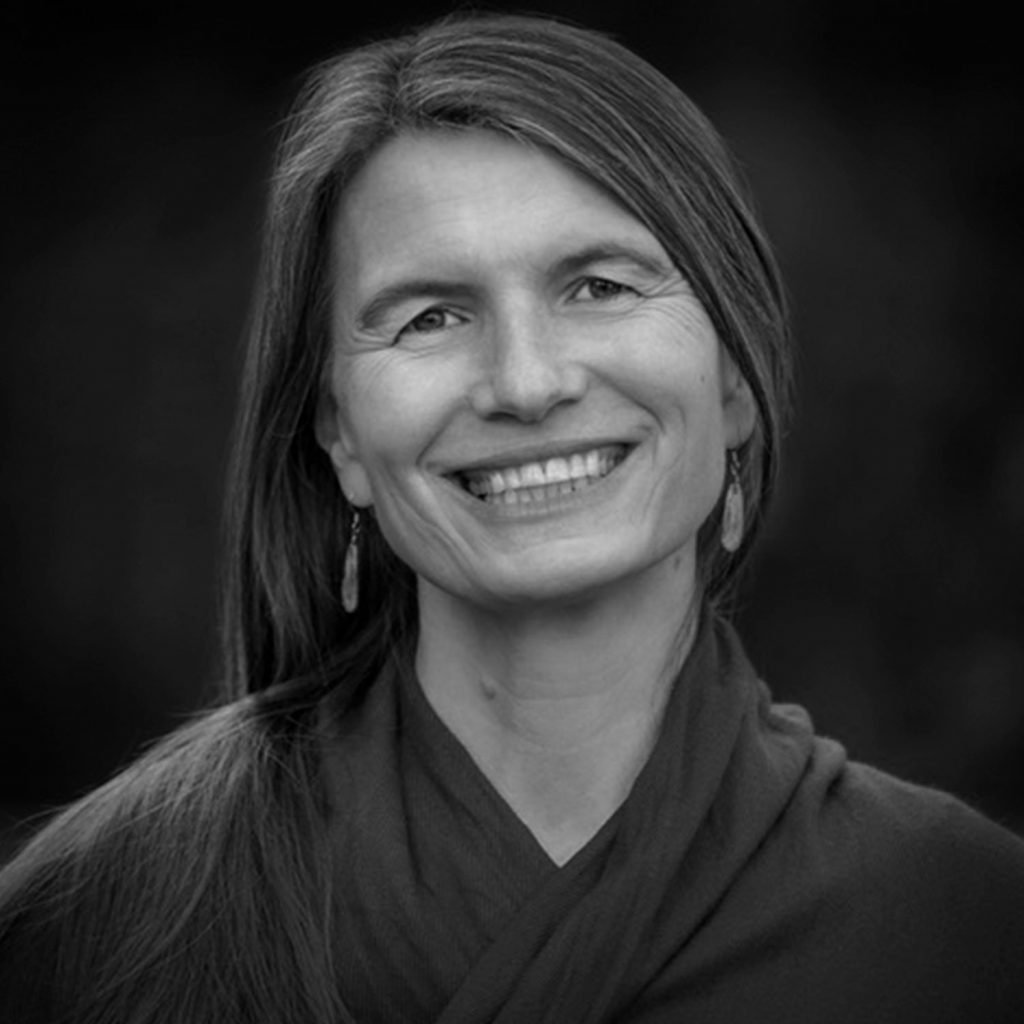 MELISSA K. NELSON
Melissa K. Nelson is Anishinaabe and Métis (Turtle Mountain Chippewa). She is an activist and educator dedicated to Indigenous rights and resurgence, Native land rematriation, and the health of Mother Earth. She is a professor of Indigenous Sustainability at Arizona State University and long-term leader at the Cultural Conservancy. She is also a founding board member of the Sogorea Te Land Trust and bundle holder for the Native American Academy.
The Changemaker Fellowship is supporting my creativity and leadership by being able to work with various coaches to build skills and expand knowledge in personal, professional, and spiritual ways. It is a truly holistic fellowship that fully sees me and is encouraging me to be myself, grow, and flourish as an Indigenous leader.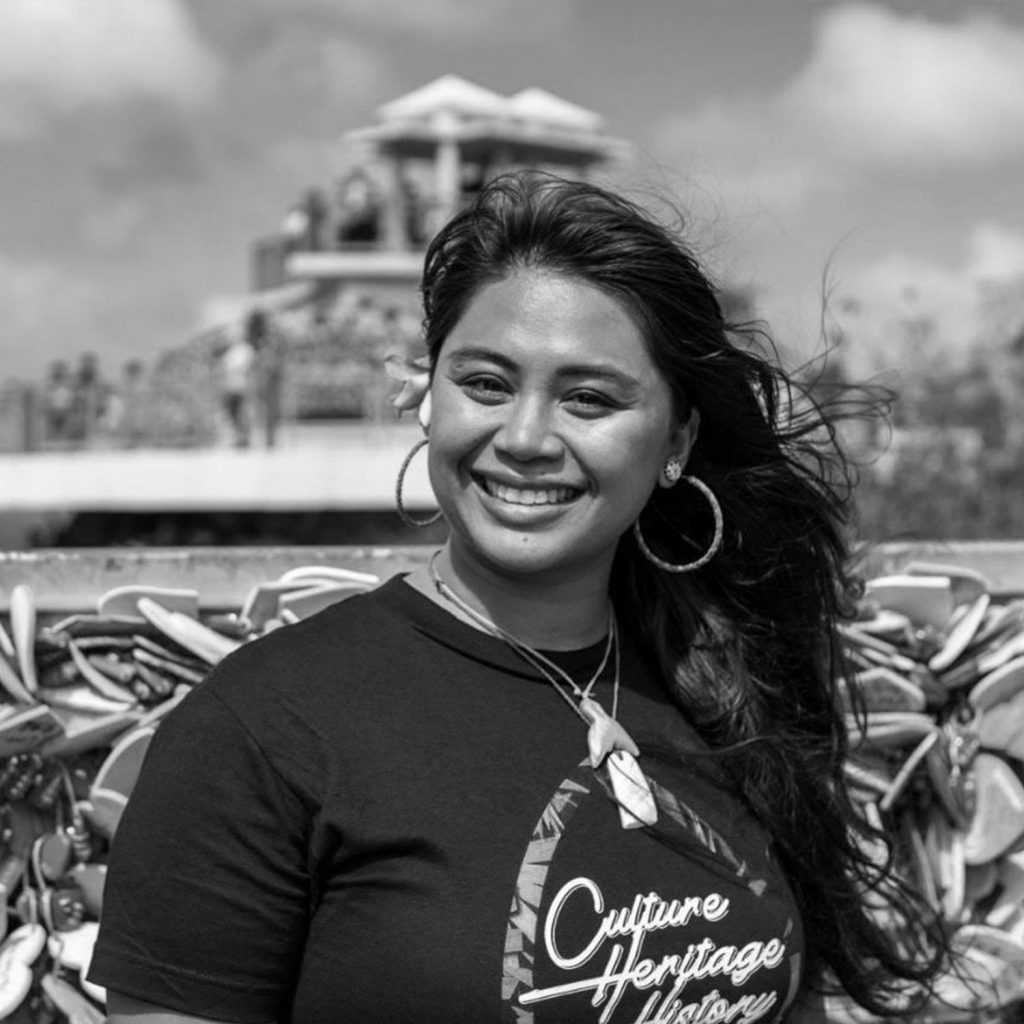 MOÑEKA DE ORO
Moñeka De Oro is a proud Chamoru daughter of the Mariana Islands. As a mother, activist and educator, she is motivated to protect all that is sacred for future generations from unsustainable development and militarization. She envisions an interdependent, peaceful and prosperous world made possible through Indigenous knowledge, leadership, and a just transition.
The Changemaker Fellowship is an amazing opportunity for me to ground and advance climate justice in my lands, oceans and culture. In the next year, I am looking forward to the continued creation of resources and opportunities for my islands, to remember our ancestors and act for future generations.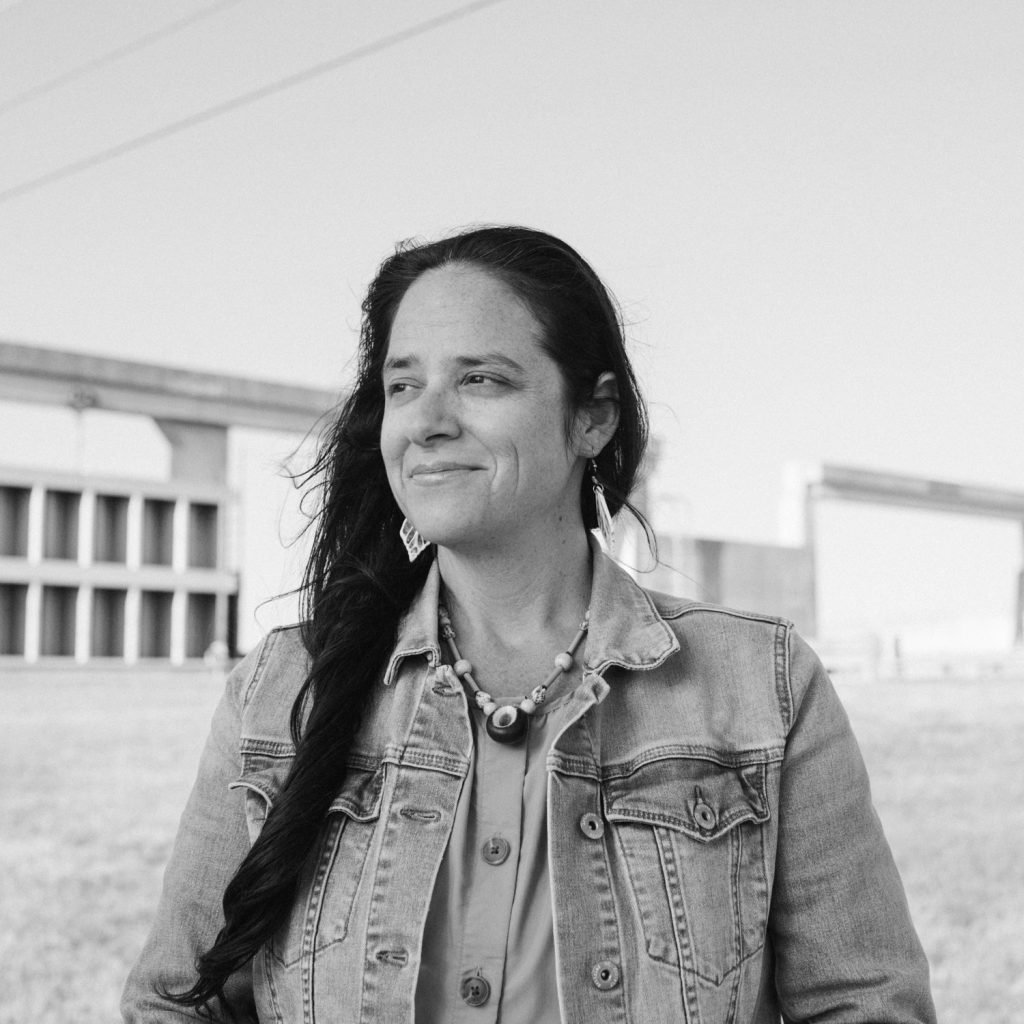 MONIQUE VERDIN
Monique Verdin is a citizen of the Houma Nation, an interdisciplinary storyteller, and Director of The Land Memory Bank and Seed Exchange. Since 2020, she has been supporting the Okla Hina Ikhish Holo, a network of Indigenous southeastern gardeners, to grow and propagate food and medicine sovereignty across the Gulf South.
The Changemaker Fellowship is providing an opportunity for me to develop, adapt and evolve systems of support for our network of Indigenous gardeners in the Gulf South, the Okla Hina Ikhish Holo (People of the Sacred Medicine Trail).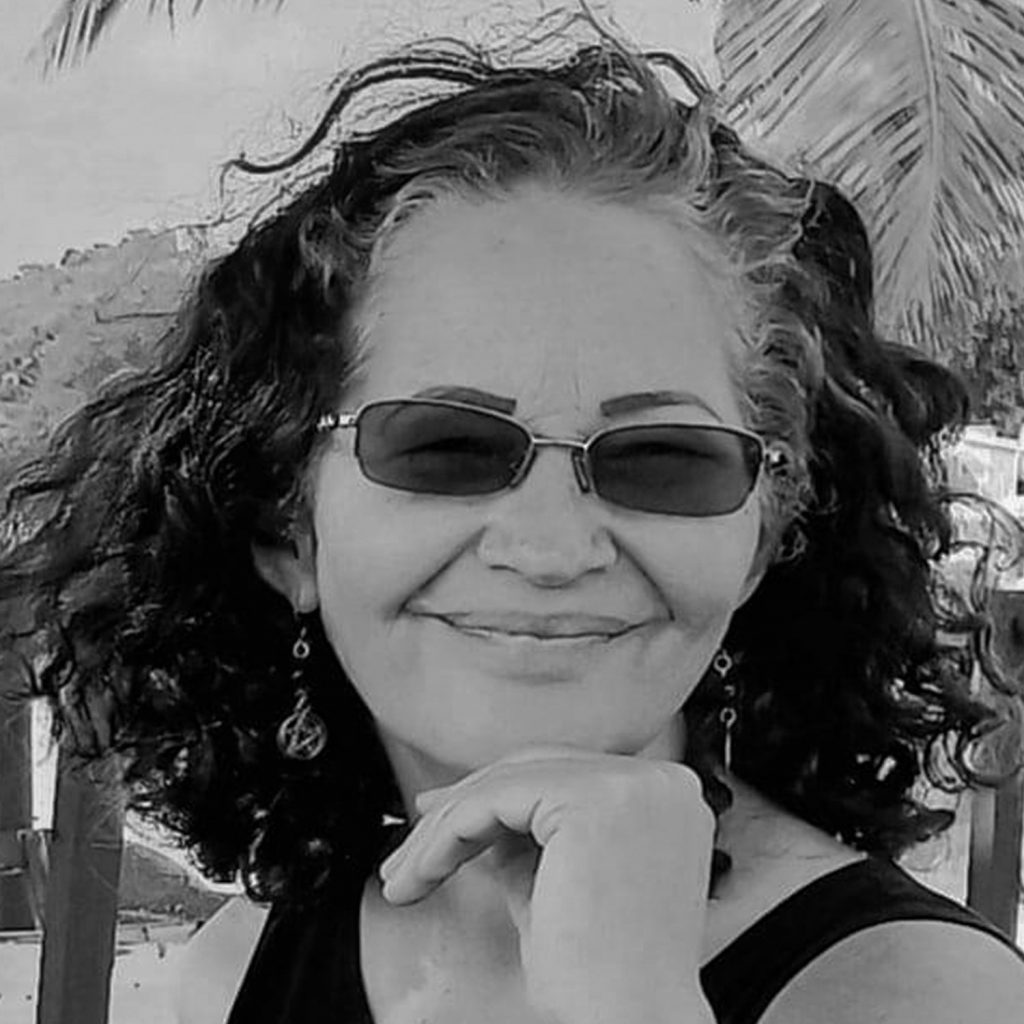 MYRNA ELIAS
Myrna Elías is Taino descendant, born in New York, currently residing in Boriken, Puerto Rico. She is the Program Coordinator of the Juan Antonio Corretjer Project. Myrna has a vision of empowerment and sustainability, working with trauma from a decolonizing perspective. She has a Master's Degree in Clinical Mental Health Counseling and she is currently engaged in the last phase of her Doctoral dissertation.
The Changemaker Fellowship came at a time in which we had initiated the first steps to establish the Juan Antonio Corretjer Project. With the Juan Antonio Corretjer Project we expect to create a model that will help people question the structures and institutions that shape our colonized belief systems and condition our everyday existence.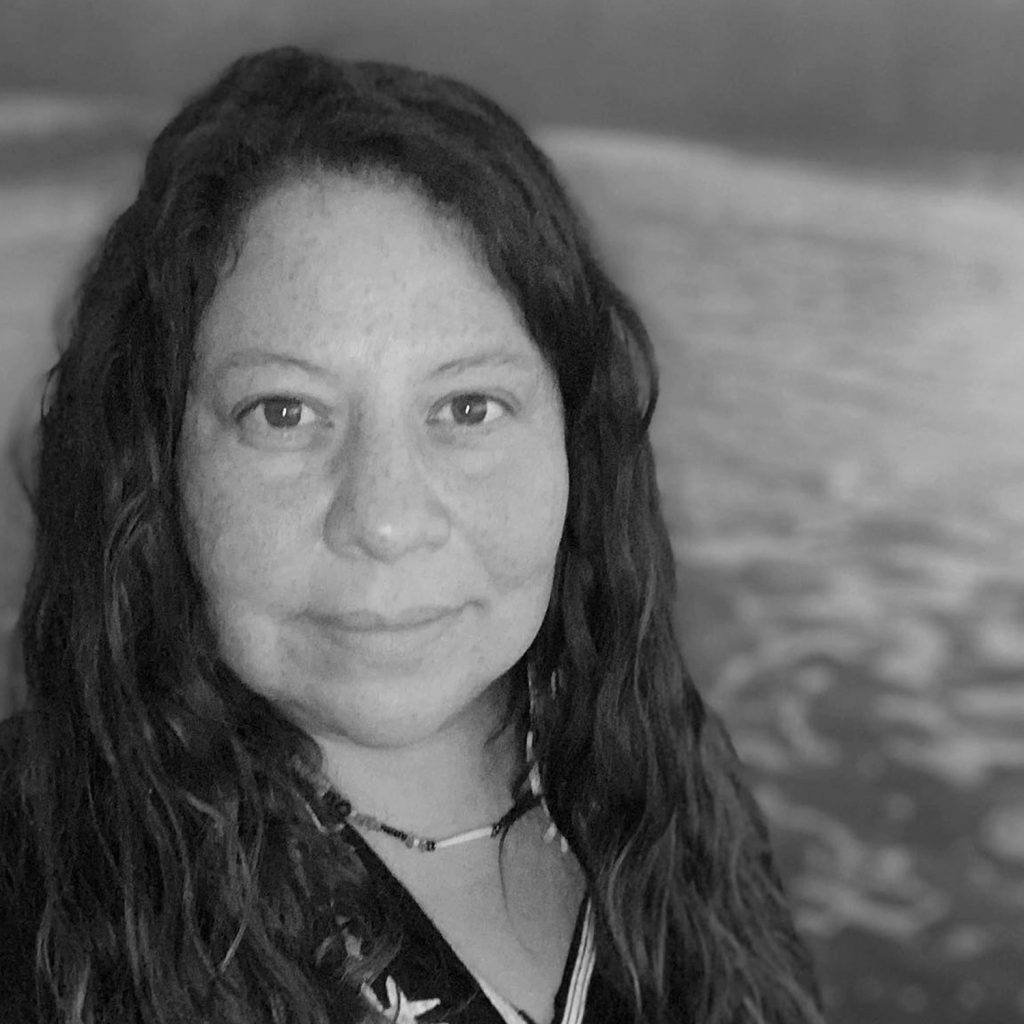 NITANIS DESJARLAIS
waakiitusis (Nitanis Desjarlais) is from Northern Cree territory (Fort McMurray First Nation). She is a gifted storyteller and videographer with many documentaries and artistic interpretations of Indigenous issues and values. Her current focus is placed upon her family and community within nuučaan̓uł territory.
With the Changemaker Fellowship I foresee an opportunity to prioritize self care and healing in my life and within my family in a way that blends harmoniously with my theory and practice of decolonization. This fellowship year will provide an opportunity to compile the stories that I have captured throughout my life and package them in ways that can continue to be shared.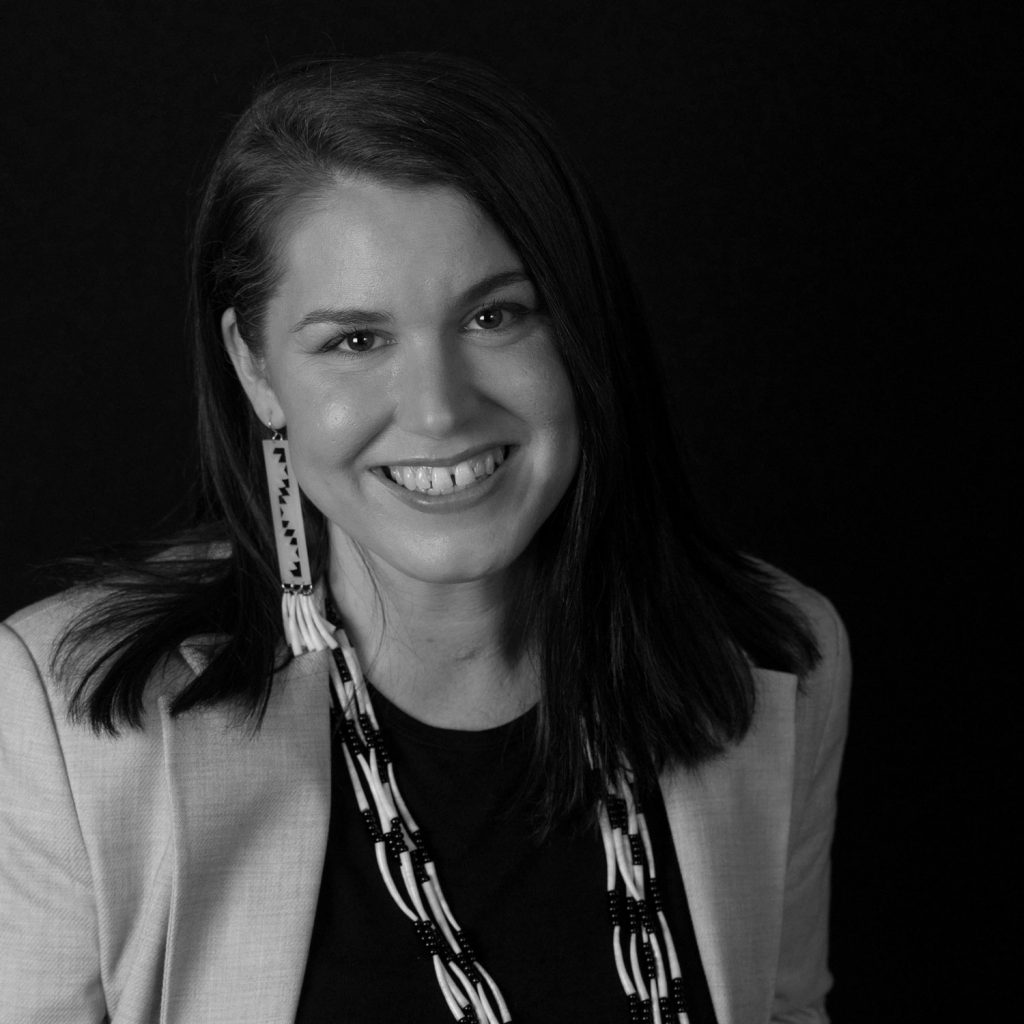 RACHEL CUSHMAN
Rachel Cushman is from the Chinook Indian Nation. She is a member of the Chinook Tribal Council and a canoe family skipper. Cushman is an active member of her community and has worked to protect Chinook lands, rights, and sovereignty for over twenty years. She is also a published scholar, PhD student of Indigenous, Race and Ethnic at the University of Oregon.
I am excited to be in community with my fellow Changemakers. The networking component of this fellowship is extremely important to my work as I belong to a tribal community that is experiencing slow motion genocide at the hands of the federal government. Our Chinook people today are losing their lives, their property, and their rights — we have no time to waste in enacting full restoration and recognition of the Chinook Indian Nation in the eyes of the federal government.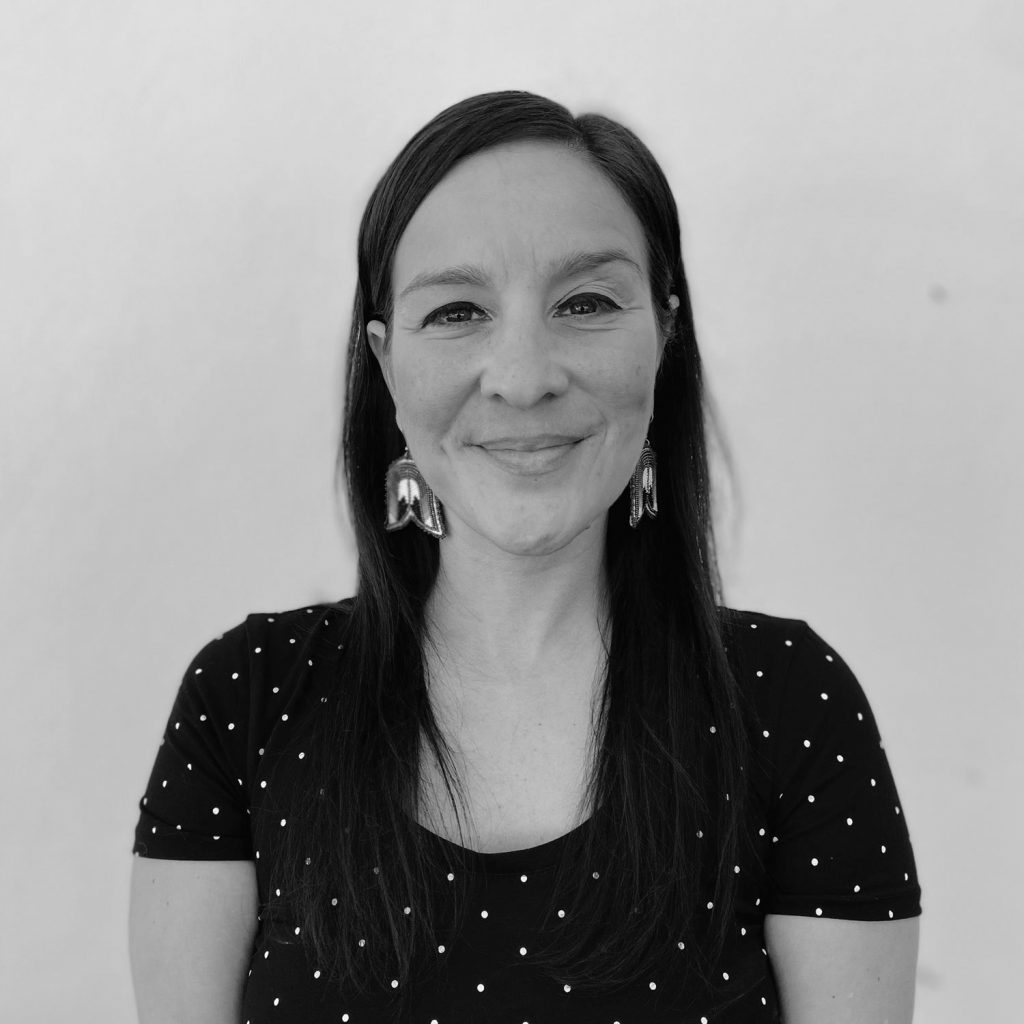 ROCHELLE DIVER
Rochelle Diver, Anishinaabe, is a member of Fond du Lac Band of Lake Superior Ojibwe in Northern Minnesota. She is the Environmental Health Program Coordinator for the International Indian Treaty Council working for the rights of Indigenous Peoples and advocating for a toxic-free future. Her work focuses on the Great Lakes region where she works at the Tribal, national, and international levels to reduce and eliminate harmful toxics in her traditional territory.
The Changemaker Fellowship will allow me to take a mid-career step back to assess, refocus and ensure that I am serving Indigenous Peoples and my community in a needed and sustainable way. It will also provide me with the opportunity, time and mandate to reach out to all the Tribal leaders in my region to offer assistance and learn more about the battles faced by individual Nations.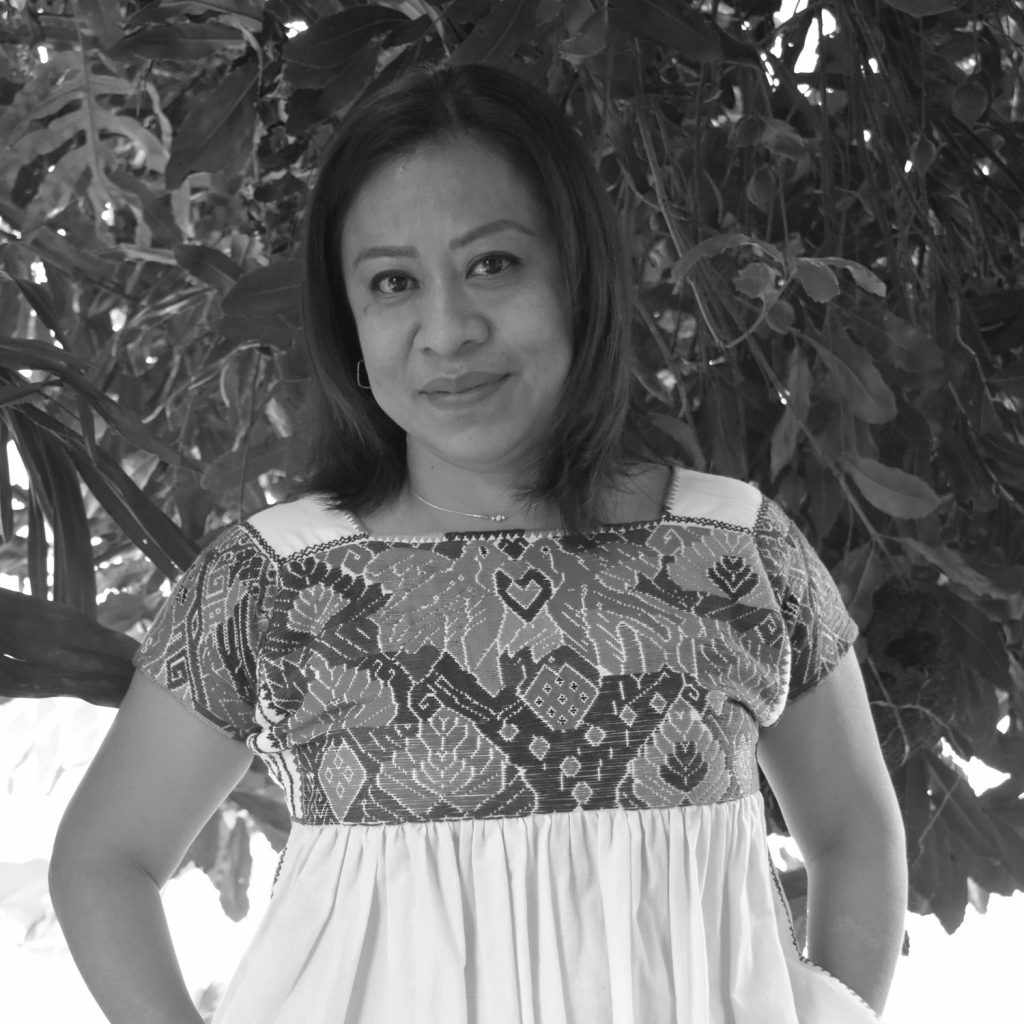 RUBÍ NOLASCO CRUZ
Rubí Nolasco Cruz is Naua Indian from Tlaola, Puebla. She is currently an advisor to the Human Rights Commission in Puebla, Mexico and the Founder of the Yoltika Indigenous Women's House. Rubí believes in creating spaces for information, awareness and training on Human Rights and prevention of gender violence because they are each issues that cause suffering and limit development. She dreams of a world where all women, girls, boys and adolescents have the guarantee to fully live.
The Changemaker Fellowship represents a great opportunity to carry out actions proposed in my LIFE project. Allowing me personal, family, work and community growth and well-being. Being in the community is an important element of my identity because it gives me a sense of belonging.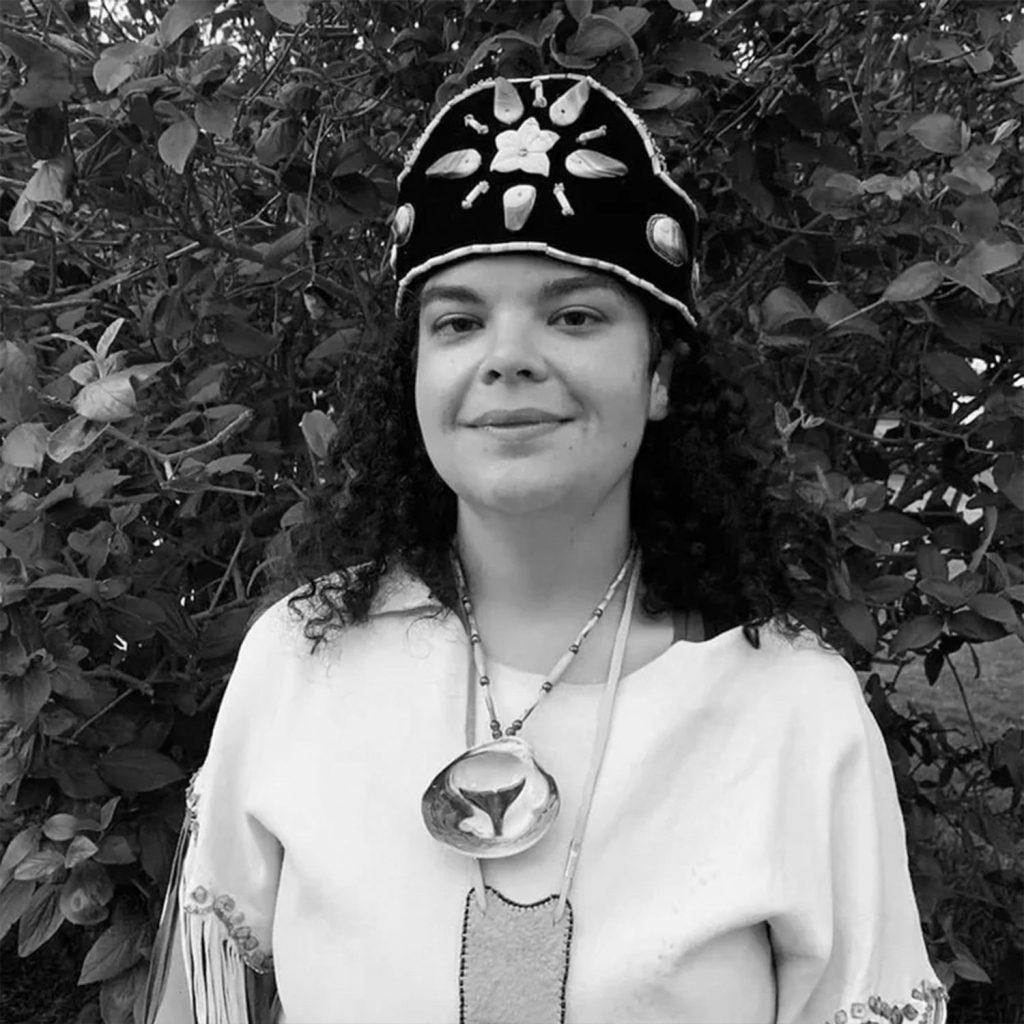 TELA LORETTA TROGE
Tela Loretta Troge, Esq. is a member of the Shinnecock Indian Nation and a member of the Hassanamisco Nipmuc Tribe. She is a land defender and water protector fighting climate change through the Indigenous women's group Shinnecock Kelp Farmers, an intergenerational collective of water and land protectors. Tela graduated from Michigan State University College of Law with a Juris Doctor and certification in Indigenous Law and Policy. She has been fighting for tribal sovereignty for the past 5 years as the attorney with the Law Offices of Tela L. Troge, PLLC.
The Changemaker Fellowship will allow me to focus more energy on healing and growth, as well as the opportunity to spend more quality time with my family, allowing me to recharge for the work yet to be done. I'm looking forward to expanding my network internationally, connecting with other Changemakers, and continuing the work of decolonization.
Congratulations to the 2022 Cohort of NDN Changemaker Fellows!
For More Information on the NDN Changemaker Fellowship