Earlier this year we announced the 2021 NDN Changemaker Fellows, and now, we want you to meet all 21 of these Indigenous leaders from diverse Nations across colonial borders. This second cohort of Changemakers consists of 21 fellows who range from artists, educators, cultural practitioners, historians, healers, activists, community organizers and defenders from 21 distinct communities and regions across Turtle Island and surrounding island nations.
Movements for social and environmental justice are made up of ordinary people doing extraordinary things and amidst some of the most challenging circumstances. NDN Collective is honored to join and support this group of changemakers on their journey.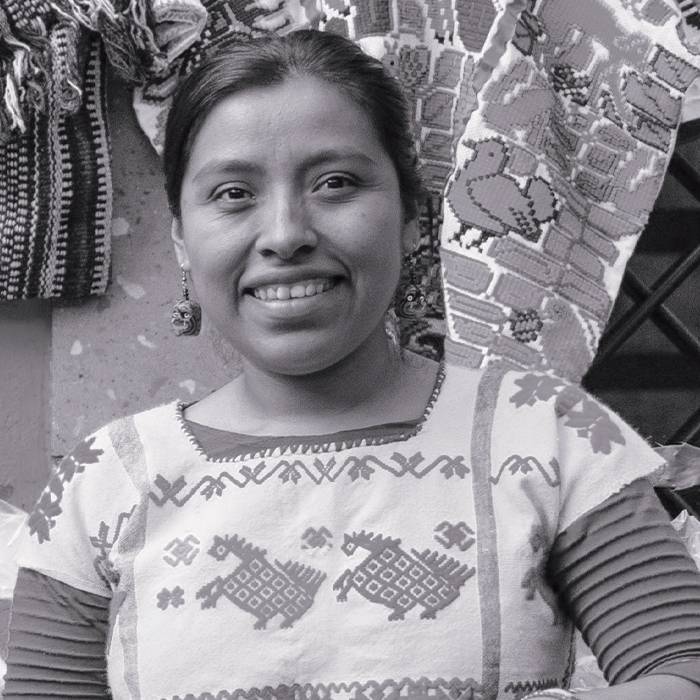 Edith Ñuu (Savi) was born in Zitlaltepec municipality of Metlatonoc in the Mountain region of Guerrero, Mexico. Edith works to promote the collective rights of Indigenous Peoples in her region– in particular, Indigenous health, land rights, and education.
She credits her work to her grandparents, who are her biggest teachers.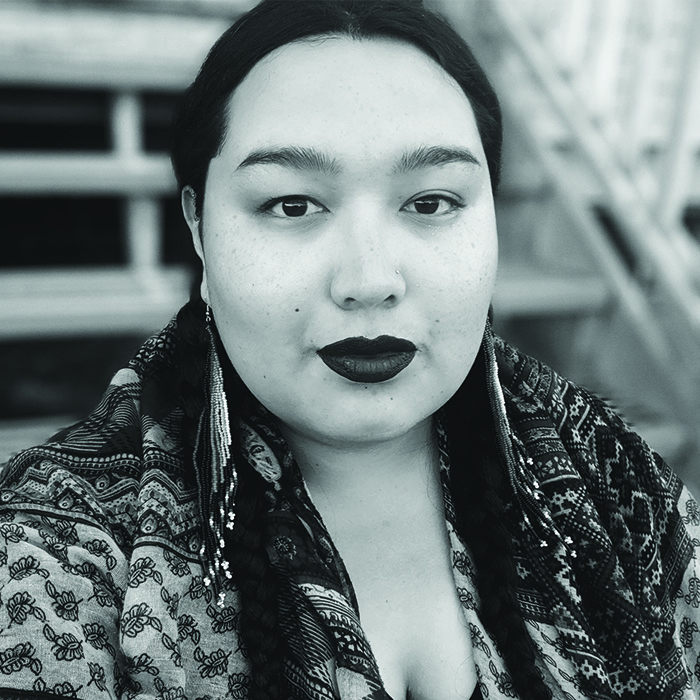 Olepika (Inuit) knows wholeheartedly that all beings, from people to creatures to plants to land, from earth to sky are connected.
Having recently started a new non-profit, YIWA (Young Indigenous Women Action), she has set out on a mission to offer Indigenous women unifying and healing programs to create positive changes for our people and environment.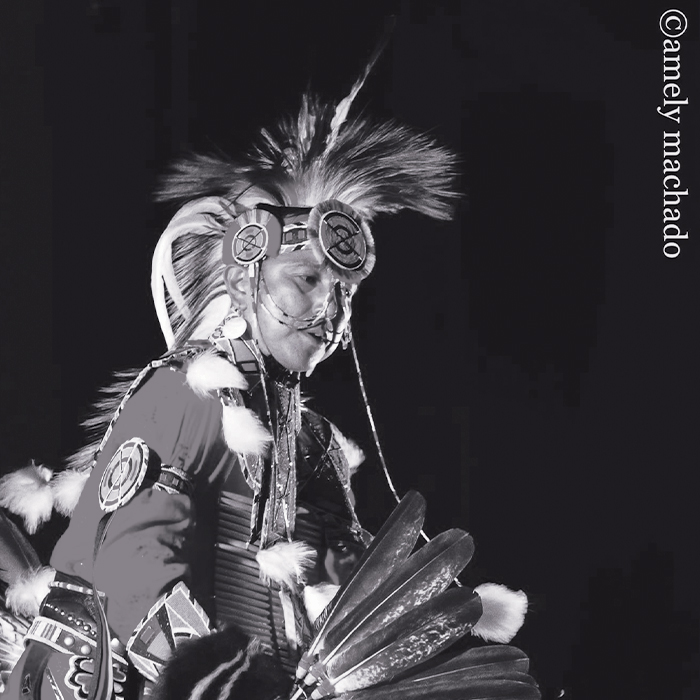 Dustin J. Whitford ᐃᐧᑲᐢᑭᓭᓄ (Wikahskiseno) (Chippewa Cree) is the Executive Director of Mahchiwminahnahtik Chippewa and Cree Language Revitalization, a non-profit organization that Dustin co-founded with 6 other community members.
Dustin currently resides on the Rocky Boy Reservation in Montana with his wife Winter and their four children Watson, Dinay Cree, Miyoskami and Kisikoskwew.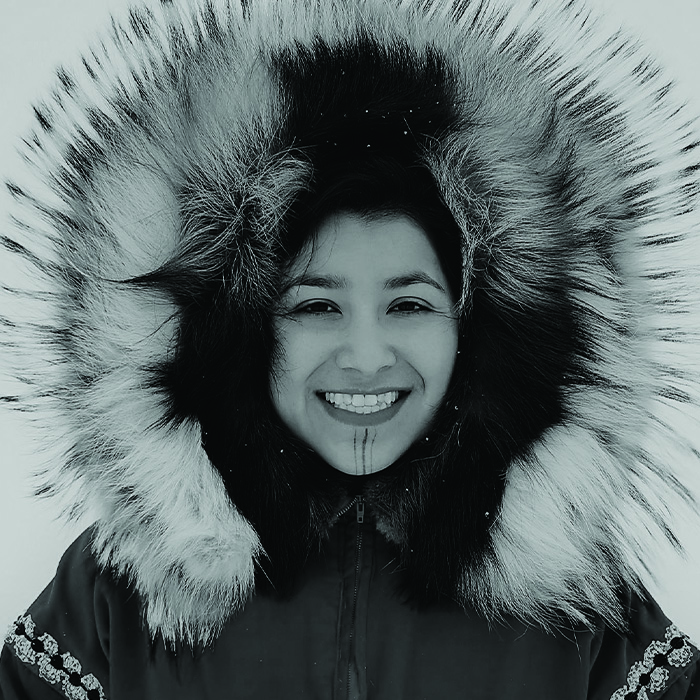 Marjorie Kunaq Tahbone (Iñupiaq and Kiowa) is a traditional Inuit tattooist, Iñupiaq language learner, seamstress, carver and teacher from Nome, Alaska. Marjorie is working to re-establish a strong, healthy cultural identity within her communities in her region of the Bering Strait.
Marjorie is currently in the Indigenous Studies program at the University of Alaska Fairbanks writing her Master's thesis on traditional Inuit Tattoos and Ceremony.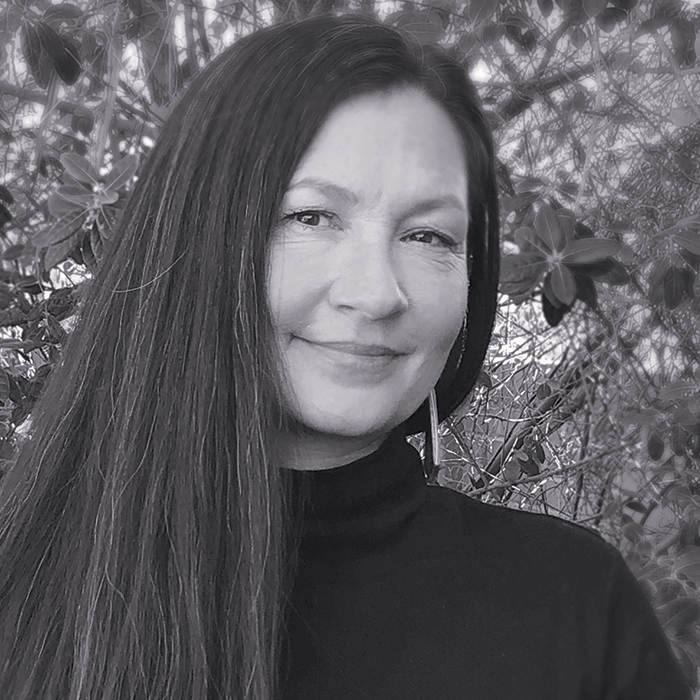 Nicole Sue Francis (Mi'kmaq) is an Herbalist, community educator, food justice organizer, ancestral food gatherer, and land-based education practitioner.
Her passion for revitalizing her ancestral food and medicine ways has led her to teach classes on plant gathering, ethical harvesting, medicine making, animal processing, and organizing an Indigenous, women-led food cooperative.
She continues to cultivate her relationship with the Land and the teachings it perpetually offers.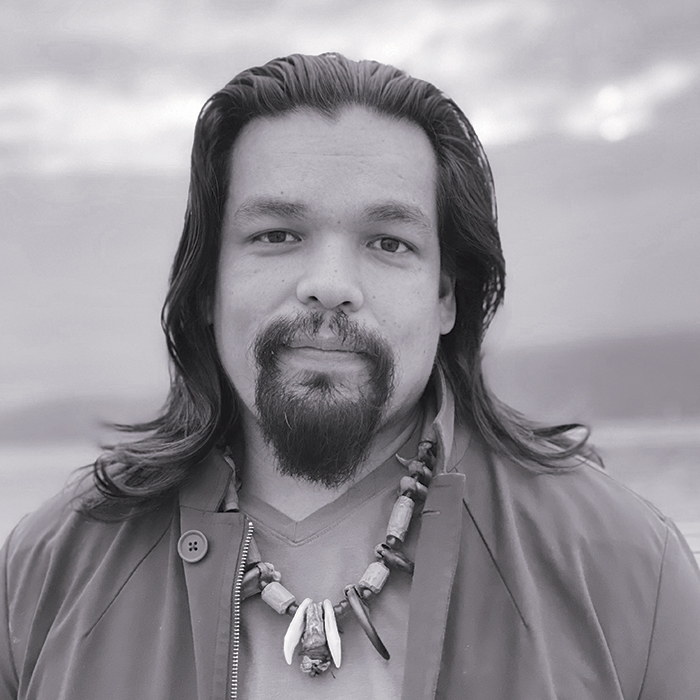 n̓aasʔałuk (John Rampanen) (ʕaḥuusʔatḥ (Ahousaht) and qiłcmaʔatḥ (Keltsmaht) ancestry) comes from within the nuučaan̓uł (Nuu-chah-nulth) territory on the west coast of Vancouver Island, British Columbia, Canada.
He is a Cultural Consultant, Historian, Independent Instructor with the University of Victoria, Former founding member of the West Coast Warrior Society, Father of eight and a Decolonial Strategist that is actively involved with Language & Cultural Revitalization specializing in areas of: spirituality, medicinal practice and plants, history, traditional governance and indigenous foods.
He shares a family-oriented approach toward cultural revitalization and believes firmly that language and connecting with land is the key to the future wellbeing for indigenous peoples.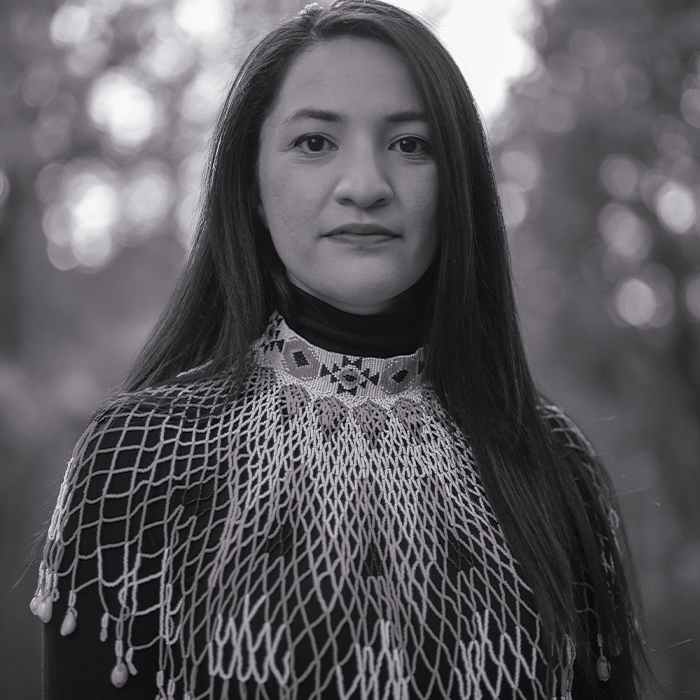 Tsanavi Spoonhunter (Northern Paiute and a citizen of the Northern Arapaho Tribe) is a documentary filmmaker and reporter whose work has centered on Indian Country.
Some of her published pieces have included federal government funding for tribes, jurisdictional issues between governing agencies and economic development on tribal lands.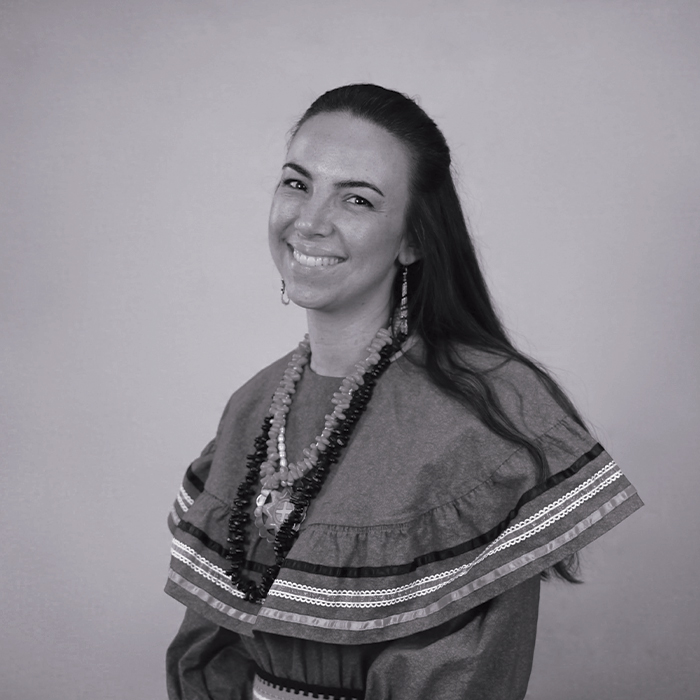 Halay Turning Heart (Yuchi) is a language healer, working with Elders and raising her three young children as the first zOyaha (Yuchi) speakers in four generations. From the womb, she has only spoken to them in Yuchi.
She is developing shtahaê Ô'wAdAnA immersion school at the Yuchi Language Project to decolonize education systems for her people and works internationally to promote young parents reclaiming Indigenous lifeways.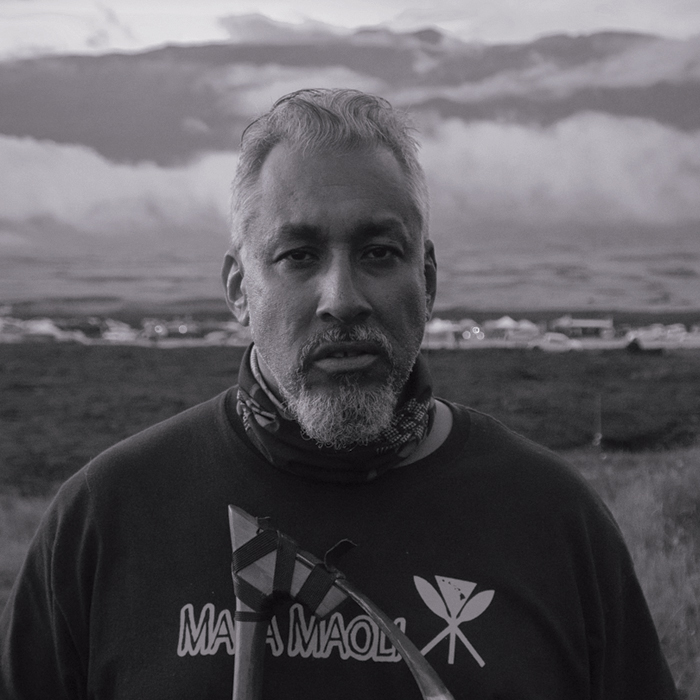 Andre Perez (kanaka maoli) is an activist and community organizer from Koloa, Kauaʻi, who currently resides on O'ahu whose work centers on Hawaiian rights, self determination and sovereignty.
He is a co-founder of Ko'ihonua and a founder of the Hawaiʻi Unity and Liberation Institute (HULI), currently the founder and Project Director of Hui Kālai Kiʻi o Kūpāʻaikeʻe, a carving apprenticeship training program that came out of his Master's research and work
Andre is currently working to completing his Master's degree in Hawaiian Studies at the University of Hawaii at Mānoa. His research focuses on Hawaiian carving traditions and Hawaiian religion. Additionally, Andre was an organizer and leader for Pu'uhonua o Pu'uhuluhulu the occupation camp on Maunakea.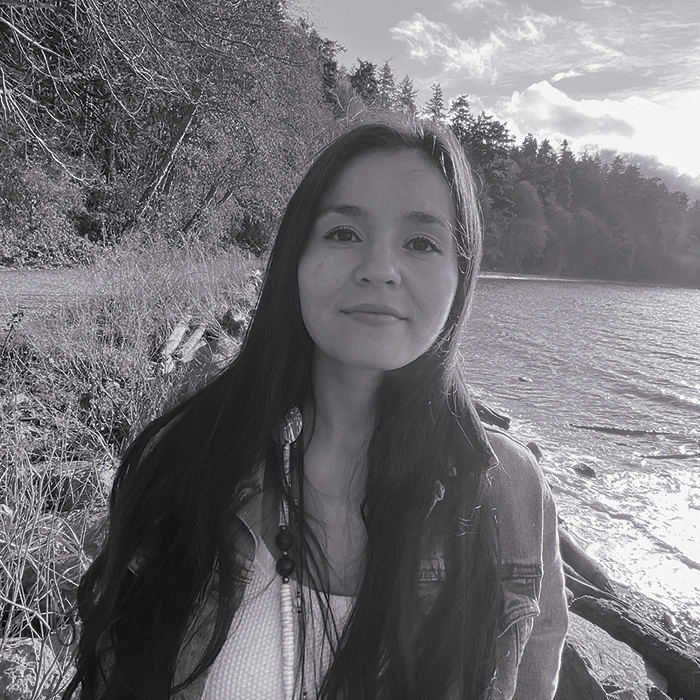 Mariana Harvey (Yakama Nation) is an íła (mother) and an artist with a passion for protecting Native foods and medicines and sharing their gifts in community.
She co-developed Tend, Gather, & Grow, a place-based curriculum about plants, local landscapes, and the rich cultural traditions that surround them.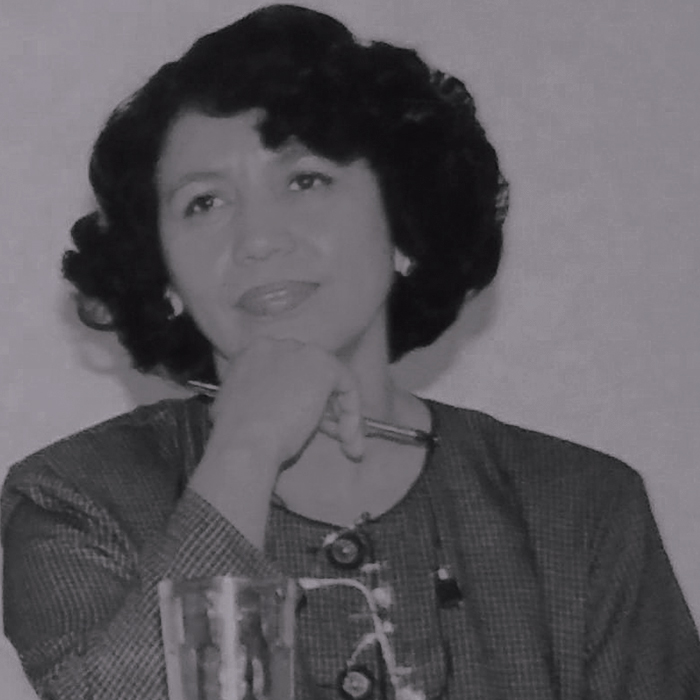 Isabel Cristina Murrieta López (Opata) is from Nácori Chico and is a specialist in Public Health, a Certified Mediator and Facilitator, municipal chronicler of her Pueblo, Nácori Chico, poet, political advocate and trade unionist.
Cristina is committed to the revitalization and protection of the Opateria's Cultural Heritage.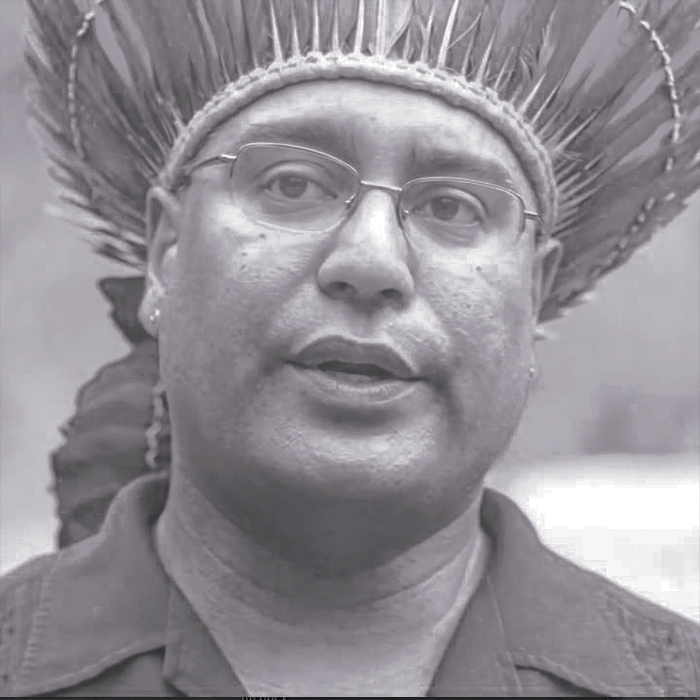 Roberto Múkaro Borrero (Taino) is a leader of the Guainía Taíno Tribe with his maternal and paternal lineage originating in Borikén (Puerto Rico) and a member of the Taíno Tribal Nation, an Indigenous Peoples whose traditional homelands extend through the Greater Antilles to the Southern tip of Florida in the U.S.
In 2012, he was traditionally sanctioned a kasike (chief) of the Guainía Taíno tribal community. Over three decades, he has advocated locally, nationally, and internationally for the recognition and respect of the rights of not only his community but for all Indigenous Peoples. He has an educational background in communications and cultural studies.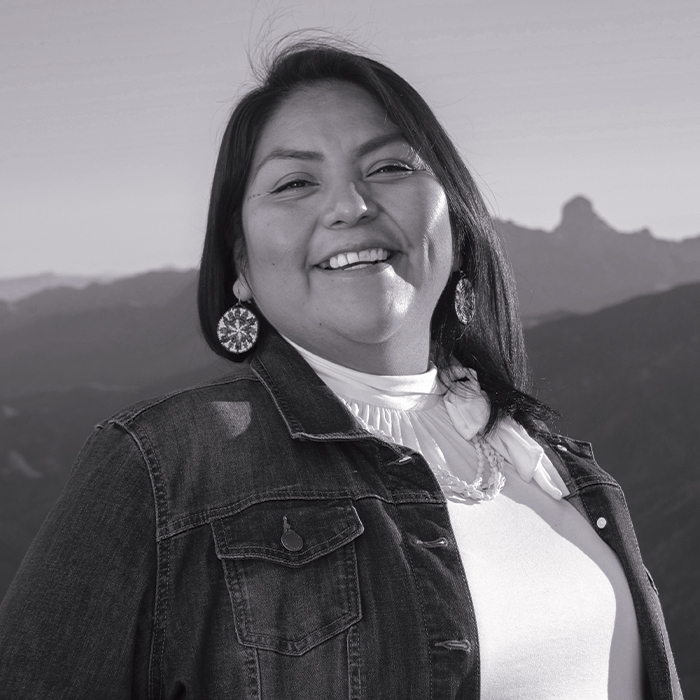 Amy R. Juan (Tohono O'odham Nation) of the the Nu:wi We:magam (Buzzard Clan), is a former Miss Tohono O'odham Nation, Culture Teacher, Youth Advocate, and co-founder of the Tohono O'odham Hemajkam Rights Network.
She proudly represents the Comobabi, We:cij Oidag and Ali Cukson communities.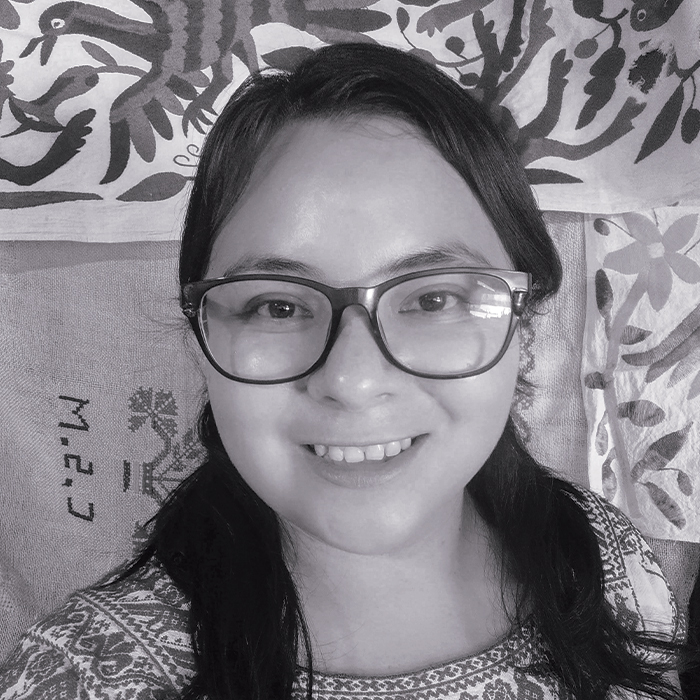 Citlaly Simón Morales (Ñähñü) is from the municipality of Ixmiquilpan and has a trajectory of more than 13 years in fundraising and housing managment, agro-ecological production and projects, health promotion, advocacy for and defense of Indigenous Peoples rights and human trafficking prevention.
She is the Director of ALIDMEX and in 2017 obtained the Youth State Prize.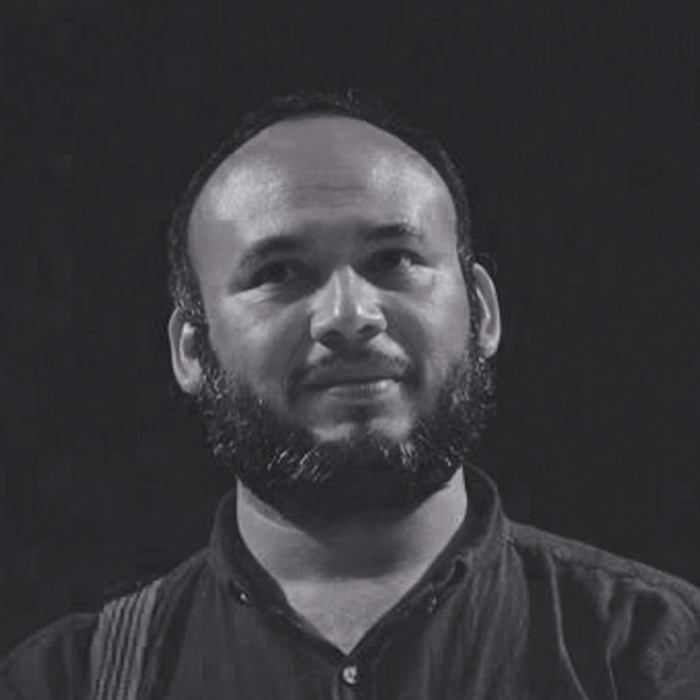 Heber Uc (Mayan Peninsular) is a defender of human rights focusing on the rights of Mayan people.
He collaborates with various organizations as a promoter in strengthening community networks and kinships. Heber forms part of Much 'Kanan I'inaj, an Indigenous seed collective and is publishing and systematizing processes for the defense of land and territory.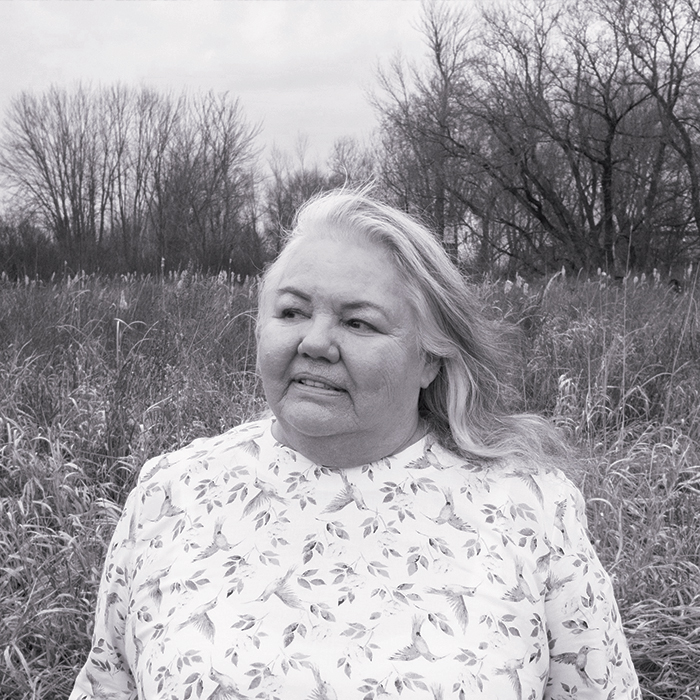 Konwanahktotha Alvera Sargent (Snipe clan member of the Mohawk Nation of Akwesasne) is a mother, grandmother and the Executive Director of the Friends of the Akwesasne Freedom School as well as former manager of the Akwesasne Freedom School, an independent school that has immersed its students in the Mohawk language and culture for the past 41 years.
She is passionate about Mohawk language and culture and strongly believes that all Indigenous languages are the key to the survival of Onkwehonwe (First Peoples) and their identities. She serves on several local and national Native American organization boards and advisory committees.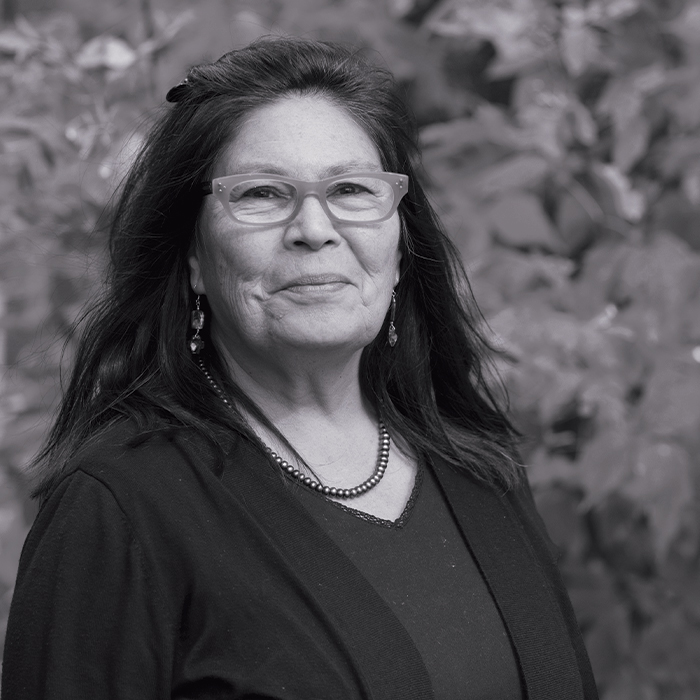 Dr. Priscilla Settee (Cumberland House Swampy Cree First Nations) is a Professor of Indigenous Studies where she teaches courses on Indigenous Food Sovereignty and Indigenous Social Economies.
Dr. Settee's new co-edited book is called Indigenous Food Systems Concepts, Cases and Conversation was released in January 2020. Settee serves on the Seed Change Canada and Culture Conservancy (U.S.) boards and is a David Suzuki Fellow for 2019-20 where she is currently researching the impact of climate change on Indigenous trapping , hunting and land based livelihoods.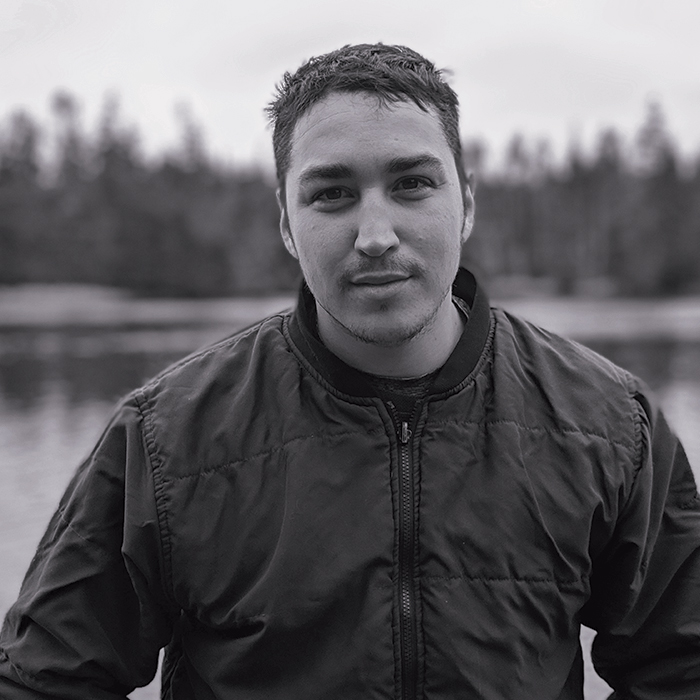 Sakej Doucette (Mi'kmaw) is a Youth Worker and Land Based Educator from Potlotek First Nation, located in the heart of the Mi'kmaw Nation, Una'kmaki: Land of Fog, sometimes known as Cape Breton Island.
Sakej was raised by his Grandparents in Potlotek, acquiring a lifetime of land based knowledge and cultural experiences rooted in Mi'kmaw values, passed down by his elders and mentors. Following a career as a Commercial Fisherman & Construction worker, Sakej found new meaning in his life after moving to Halifax with his partner, Chenise Hache, and shortly after forming Reclaiming Our Roots.
Since then, with community support, he has helped mentor youth, design and deliver workshops and deepened his understanding of the importance of community stewardship and food security.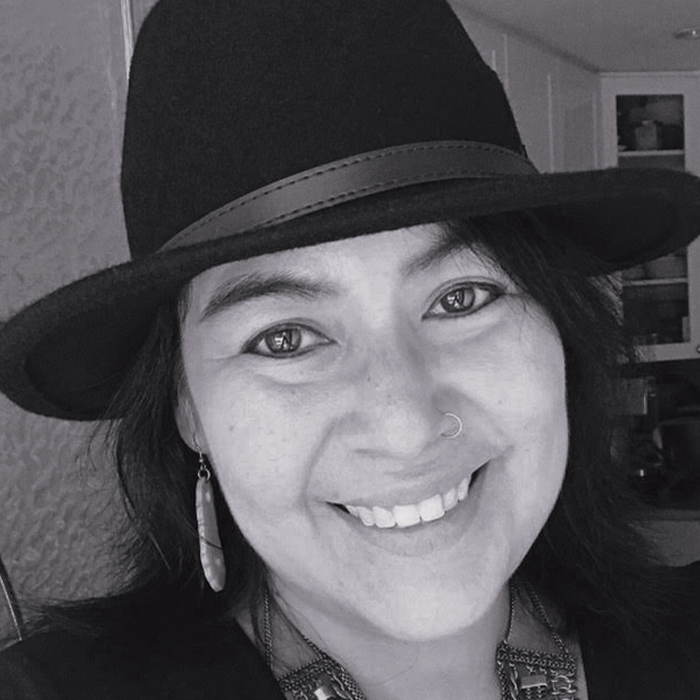 Donna Ashamock (Eeyou/Inninew (Cree) and Fort Albany First Nation Affiliated) has been a community organizer for over twenty-five years. She promotes Indigenous nationhood and autochthony.
She collaborated with fellow MoCreebec citizens to organize innovative community initiatives to support their collective governance and political economy. Donna sits on the steering committee of Indigenous Climate Action, co-chairs MiningWatch Canada, trustee of Groundswell Community Justice Trust Fund, and recently has joined the Canary Research Institute for Mining, Environment and Health.
Her ultimate goal is to continue to build upon traditional governance knowledge and capacity among inter-Indigenous networks in Treaty 9 and with international Indigenous and ally networks.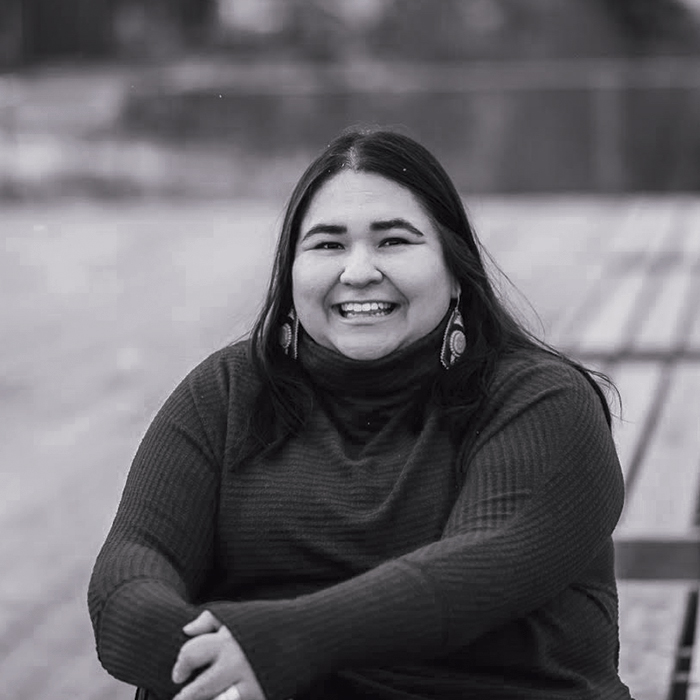 Amie Charlie (Gwitch'in and Kaska First Nations) was born and raised in Inuvik, Northwest Territories and is the founder of Arctic Youth Development Agency (AYDA), an Indigenous-led non profit that is dedicated to building next generation northern leaders.
In 2019, she graduated from Trinity Western University with a BA in International Development. Amie is passionate about building community, sustainable business, and advocating for Indigenous rights.
Amie is currently working on AYDA, and is planning to return to school for her Masters in Counselling and Masters in Business Administration.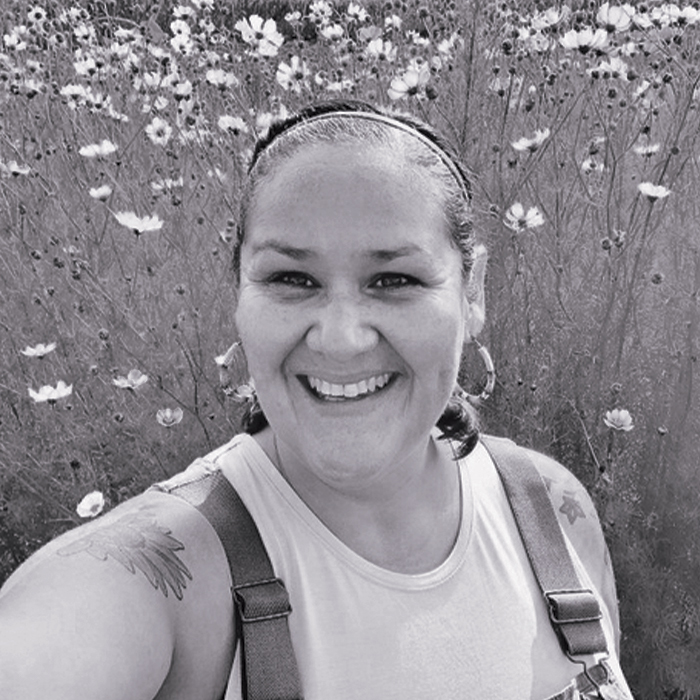 Elena Terry (Hocak Nation of Wisconsin) is the Executive Chef & Founder of Wild Berries, an Indigenous education nonprofit.
Raised in a traditional family and a member of her medicine lodge, she works towards building a stronger community through the healing power of ancestral foods.
Congratulations to the 2021 Cohort of NDN Changemaker Fellows!
For 12 months, these Changemaker Fellows will be tasked with developing a Theory of Change that illustrates how they can ignite change in the world, engaging in education and skill-building, embracing methods of self-care for healing and well-being, and networking and community building. With the NDN Changemaker fellowship, we are investing into Indigenous self-determination and supporting Indigenous-led solutions on a local level.
Stay tuned for more content from NDN Collective regarding this year's Fellows and all the phenomenal work they'll be doing in the coming year.
The application phase for the 2022 Changemaker Fellowship Cohort opens on July 1, 2021. Follow NDN Collective on Facebook, Instagram and Twitter for our official announcement coming soon!
NDN Collective is an Indigenous-led organization dedicated to building Indigenous power. Through organizing, activism, philanthropy, grantmaking, capacity-building, and narrative change, we are creating sustainable solutions on Indigenous terms.