On Friday August 19,  NDN Collective hosted the Sko Vote Den Artist Showcase at the the Museum of Indian Arts and Culture (MIAC) in Santa Fe, New Mexico. The event was a collaborative effort between NDN Collective, MIAC, Natives Guitars Tour, and the Native American Voters Alliance Education Project (NAEVA) in a partnership meant to lift up Indigenous artists and educate and empower Indigenous communities to vote. 
"We're engaging Indigenous people in the Southwest in the voting process ahead of the midterms, reminding them that casting a ballot is one piece of the fight to take back our power and autonomy," said Lycia Maddocks, Political Director at NDN Collective. "Indigenous people have been shut out of the political sphere for far too long – it's time to show up for ourselves and our communities, by centering our issues, our solutions, and electing our people to office."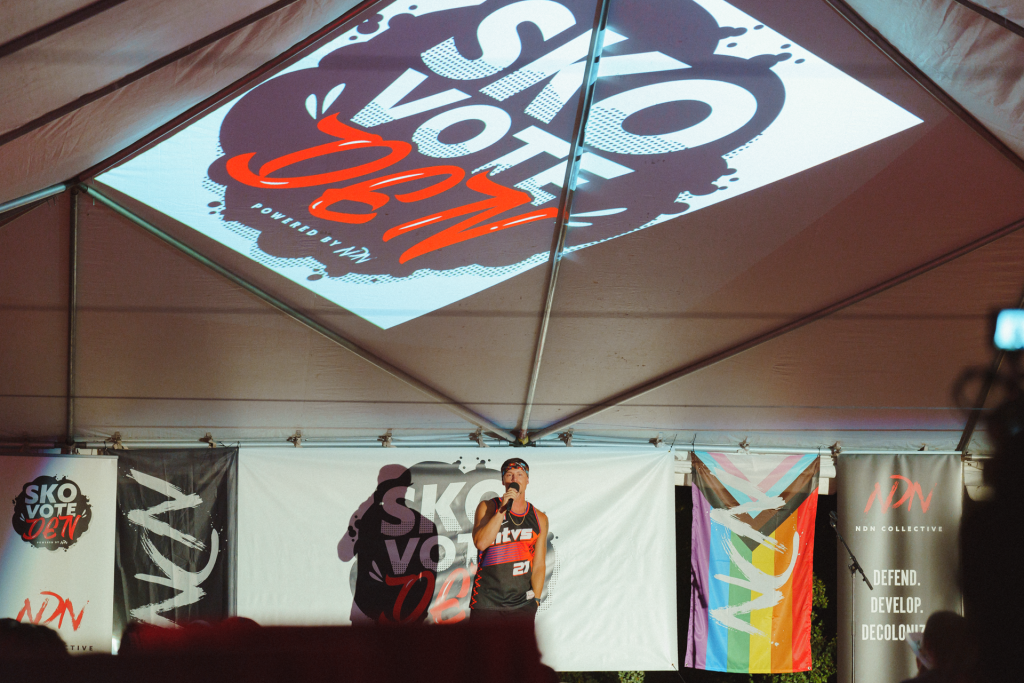 It was a cool Santa Fe evening as visitors walked the museum's art gallery, enjoyed food served by the Ramblin Cafe food truck, and enjoyed music and performances by Indigenous artists Ailani, Kinsale Drake, Gunner Jules, Charly Lowry and Tufawon. NAEVA also had an information table set up for participants to learn more about registration, voting, and how to get involved locally. Their table doubled as a place to enter to win a live mural and art piece that was being completed throughout the event by artist and musician Jacque Fragua and Carrie Reese Curley.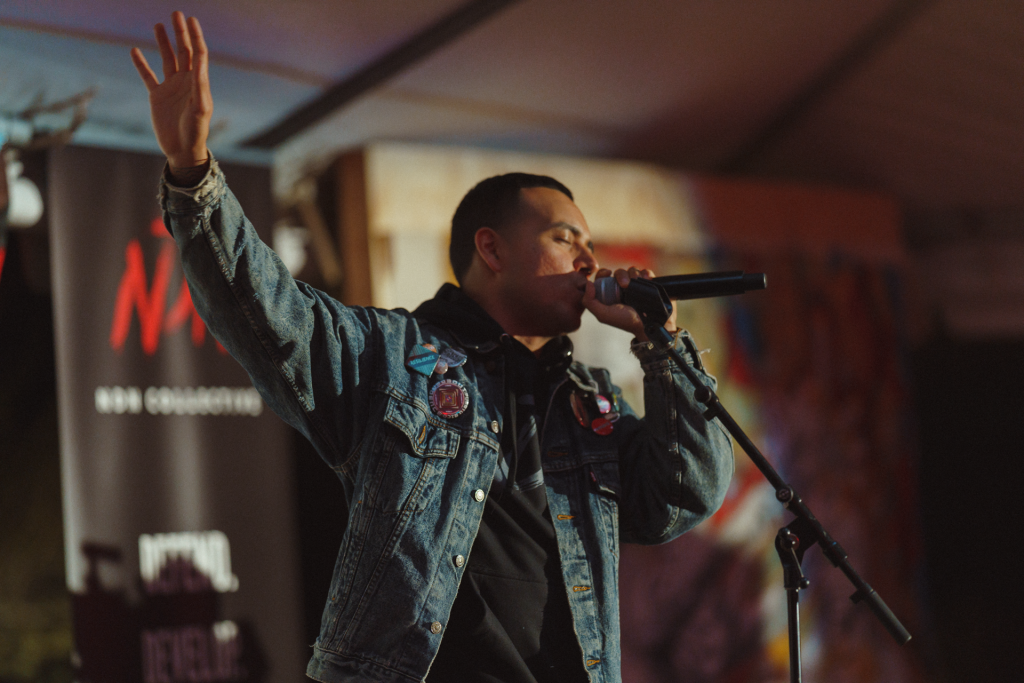 "We struggle as Native people in talking about voting in this so-called democracy, recognizing it was designed mostly to oppress our people," said Nick Tilsen, President and CEO of NDN Collective. "If we're fighting for liberation we have to be prepared to utilize every tool available to us."  From direct action, rebuilding our food systems, to reclaiming our power in multiple different ways, voting is one tactic.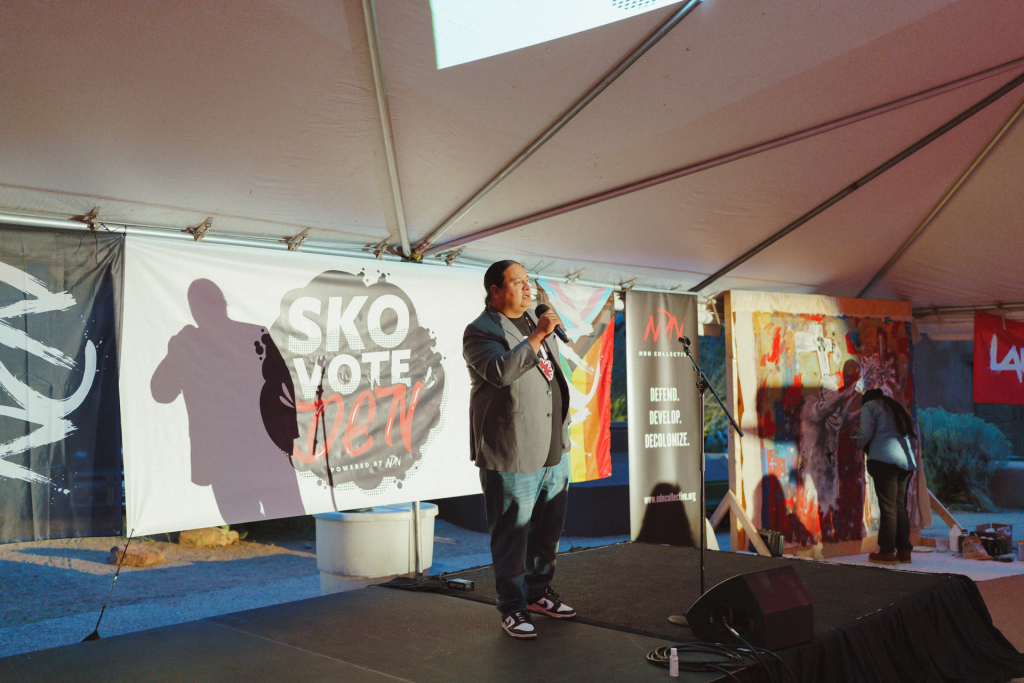 "Just because we get out to vote doesn't necessarily mean we believe in every aspect of this democracy," Tilsen continued. "But if I have the ability to decide who is sitting across the table from me, then I'm going to use that tool. So I encourage folks to view it that way. I am going to use every tool available to me as we fight for the liberation of our people and our land. We have to keep them accountable, whether they're Indian candidates or not, it is our responsibility to keep them accountable to our movement, to our communities, and to our people."
Overall, the Sko Vote Den Artist Showcase was successful in bringing Indigenous relatives together through art and music for a fun and interactive event aimed at the power of voting, encouraging attendees to utilize their ability to vote in the upcoming election as a means of building and reclaiming Indigenous power.
Watch the Entire Sko Vote Den Showcase
More photos from the Sko Vote Den Artist Showcase
Click on photos to expand