Mitakuyapi (Relatives),
Recently, an announcement was made from the Bezos Earth Fund highlighting the first recipients of a highly publicized grant devoted to fighting climate change. NDN Collective was among those recipients, receiving a $12 million grant for climate justice work.
As an organization devoted to building a world that is more just and equitable for all people and the planet, climate and environmental justice are essential to our mission. Yet to be sure, this work isn't just about our mission as an organization; This work is deeply embedded in our values as an all-Indigenous team of changemakers, community builders, and grassroots organizers. We descend from ancestors who were in constant relationship with the land and all creation, and today, we continue to honor those ancestral teachings, living out the same values of being in right relationship with the land, our Mother Earth and all life.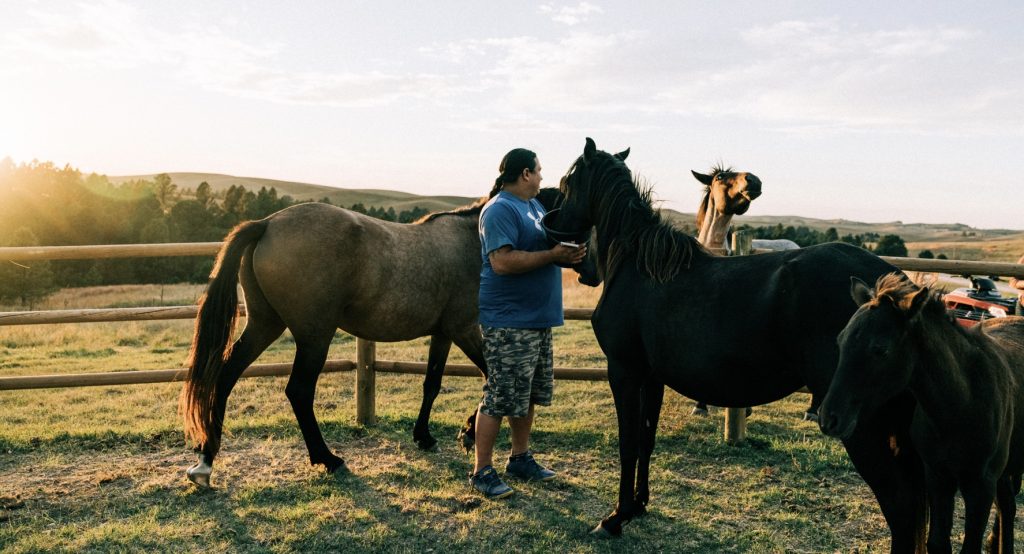 Receiving this substantial grant is also part of an overall strategy to shift power, decolonize wealth, and resource Indigenous people who are on the frontlines of fighting for justice and equity. That being said, we at NDN Collective are fully aware of the fact that receiving this grant is political. The Bezos Earth Fund comes directly from the wealth of the richest man in the world, Jeff Bezos, Founder, President and CEO of Amazon, a muti-national technology company. We will not tiptoe around the fact that Amazon and Jeff Bezos in particular have been rightfully criticized for unjust working conditions, corporate bailouts, and for directly contributing to climate change in the world.
It cannot go without saying that it has been the pressure from frontline organizers and climate activists worldwide that have called out and called up many wealthy individuals and corporations like Amazon and Bezos to be more accountable and responsible. We must continue applying pressure, because it is working. While we give a nod to the Bezos Earth Fund for rightfully shifting power and investing into sustainable solutions, we know that the real heroes in this work are the organizers and activists who have devoted their lives to raising global consciousness about climate justice issues.
Equally, we challenge philanthropy and white supremacist power structures to continue leaning into this work while remembering the generations of Indigenous people who have paid with their lives trying to protect their lands and our Mother Earth.
We have a responsibility to call upon global corporations and those who hold power and wealth to invest in climate solutions, Indigenous self-determination, and Black reparations, and at the same time, we must also utilize the resources we have to act with swift, innovative strategies to protect our planet and all life. To do this work, we at NDN Collective are leaning deeply into the work of dismantling white supremacy in philanthropy, moving resources from colonial, capitalistic, and white-led institutions to Indigenous and POC-led institutions. We approach this work from a culture of abundance, knowing that there are enough resources in the world to meet the needs of all people. We just need to shift power, and distribute those resources more purposefully.
At NDN Collective, we set a goal of building the biggest philanthropic fund led by Indigenous people ever in the field, and to use those resources to invest directly into equity and solutions. Long before there was Bezos money involved, NDN Collective created a comprehensive theory of change focused on our strategy "Defend. Develop. Decolonize."– defending Indigenous lands and Indigenous rights, developing innovative and sustainable solutions for the future, and decolonizing the way that we move through the world while uprooting white supremacy and colonial institutions that harm human beings and all life. Accepting this grant is investing directly into this theory of change which came out of our community, our movement and from our people.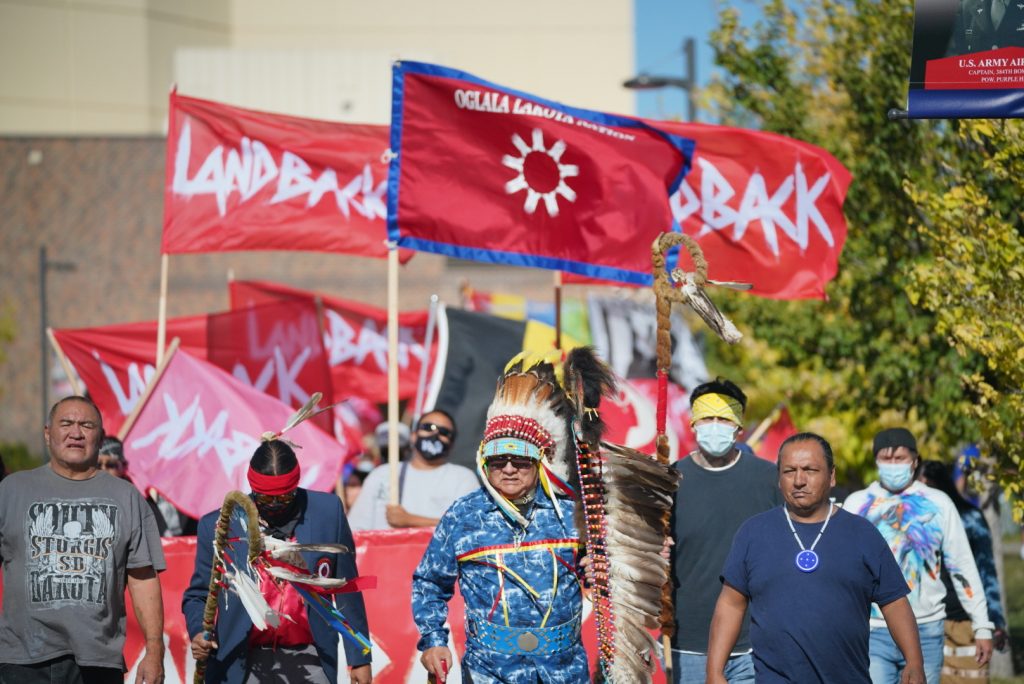 We are not an intermediary organization, but a movement infrastructure organization. Thus, the $12 million from the Bezos Earth Fund will be used for the purpose of building the infrastructure for our movement and funding innovative, Indigenous-led climate solutions that honor our relationship to Mother Earth and all life.
As our mission calls upon us, we remain committed to building Indigenous power, investing into Indigenous self-determination, and building a world that is more just and equitable for all people and the planet.
Indigenous people have been on the frontlines of environmental protection and climate justice since time immemorial, before there was environmental or climate justice movements. It only makes sense that philanthropy invest into organizations like NDN Collective, and we hope that this investment is just one small part of a major shift towards more investment into Indigenous self-determination. The land is our relative, and we have a responsibility to see to it that we are honoring her, protecting her, and actively creating solutions to the climate crisis  so that we are ensuring  a healthy and safe planet for future generations.
Mitakuye Oyasin (We are All Related),


Nick Tilsen, NDN Collective President and CEO