FOR IMMEDIATE RELEASE:
July 13, 2020
Rapid City, South Dakota— Today, after almost a century of calls from Indigenous people, communities, and human rights activists, the Washington National Football League (NFL) Team has announced that they will be retiring their racist team name and beginning the process of adopting a new name, mascot, and logo.
"This has been a long time coming and is a direct result of building Indigenous power and demanding change," said NDN Collective President and CEO Nick Tilsen. "Generations of Indigenous people have fought for this change, and today, we remember them. The NFL, their investors and the Washington team wouldn't just do the right thing initially. They changed because Indigenous people and our allies rallied together, put pressure on them, and demanded that this happen. We also thank the leadership of the Movement for Black Lives and Black Lives Matter for creating the political climate in this country for long overdue changes like this to come to light."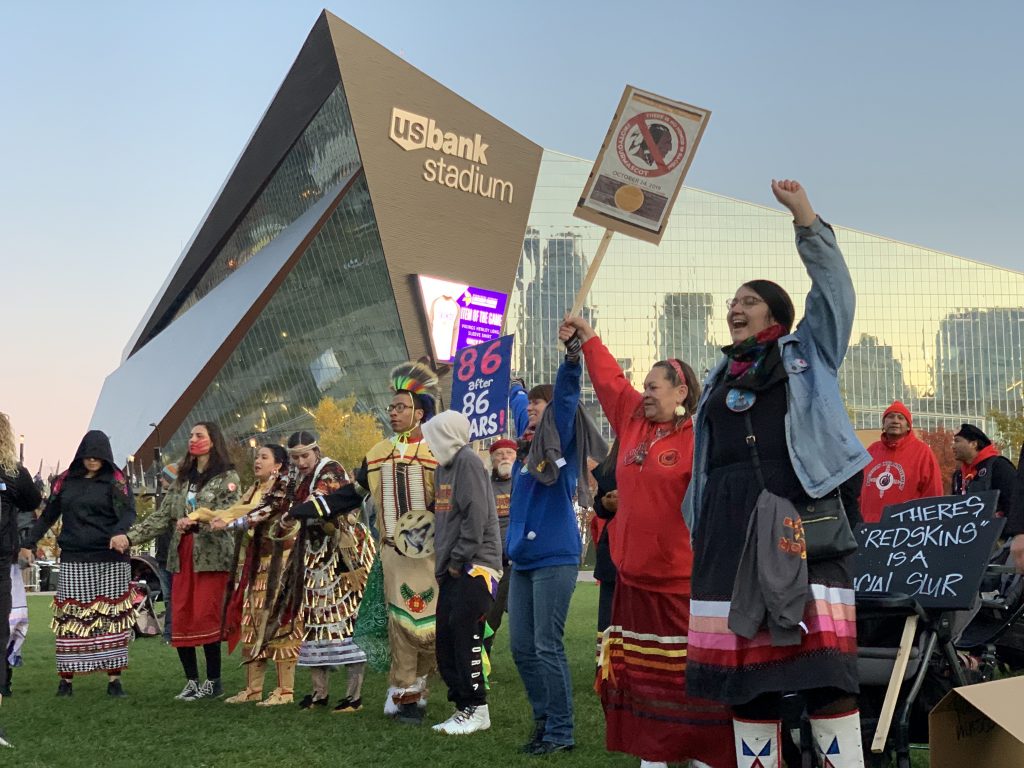 As far back as the civil rights era, Indigenous people have been vocal about their opposition to Indian mascots. In 1968, the National Congress of American Indians launched a campaign to address stereotypes of Native people in popular culture and media, and also in sports.
"Despite generations of being silenced and ignored, Indigenous people are unrelenting in our calls for the dismantling of white supremacy in this country, which includes the elimination of racist team mascots," says Sarah Sunshine Manning, NDN Collective Director of Communications. "For too long, Indian mascots have maintained dehumanizing stereotypes about Indigenous people, portraying us as one-dimensional, warring relics of the past. By eliminating racist Indian mascots, space is created for accurate, modern, and multifaceted representations of who we truly are."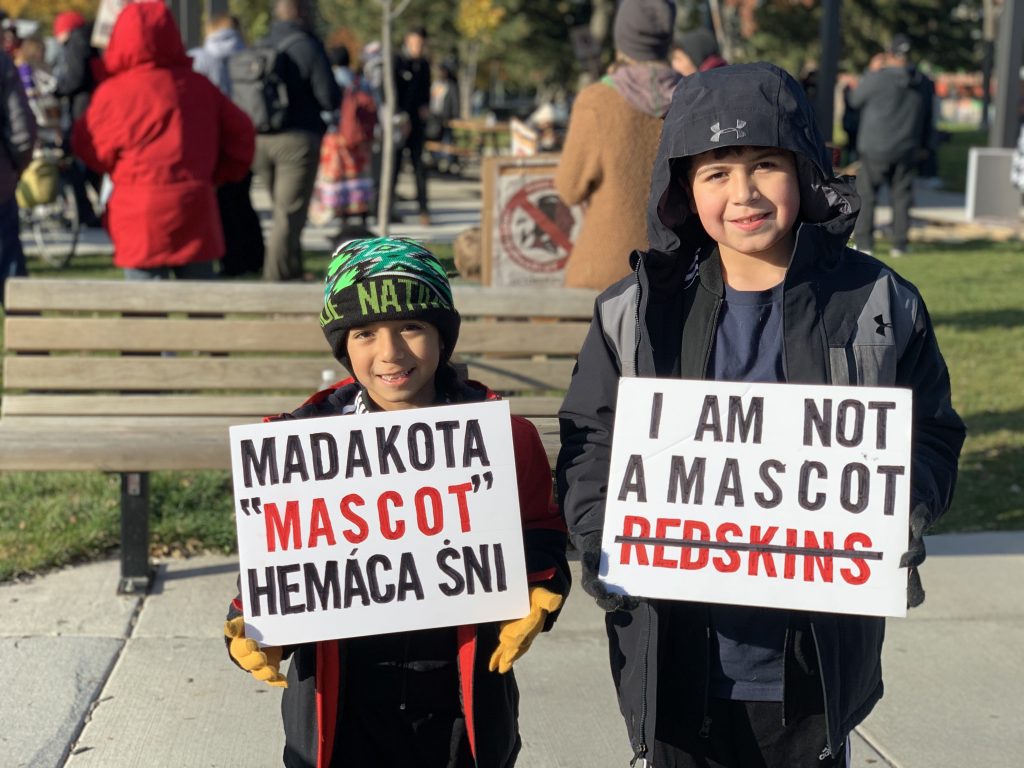 The negative impact of these mascots, especially on Indigenous youth, has been well documented by researchers, prompting many leading organizations to join Indigenous activists and leaders in calling for an end to all racist mascots. Currently, the Kansas City NFL team, the Cleveland and Atlanta Major League Baseball teams, and the Chicago National Hockey League team continue to appropriate Native Americans as their names and implicit mascots. More insidiously, hundreds of local public schools across the country still use similar racist mascots.
"There's still so much more work to be done when it comes to eliminating stereotypical and diminishing depictions of Indigenous people," says Willi White, Oglala Lakota filmmaker, photographer, and NDN Collective Creative Producer. "But it's a powerful time to be Indigenous. These tired misrepresentations and caricatures of us have never been right. They have led to the continued erasure of our stories and voices, whether in film and entertainment or public education. But we're here to change all that. Today, we're telling our own stories and creating our own images on our terms."
###


About NDN Collective:
Founded in 2018, the NDN Collective's mission is to build the collective power of Indigenous Peoples, communities, and Nations to exercise our inherent rights to self-determination, while fostering a world that is built on a foundation of justice and equity for all people and the planet. Through organizing, activism, philanthropy, grantmaking, capacity-building and narrative change, we are creating sustainable solutions on Indigenous terms.
MEDIA CONTACTS:
Sarah Sunshine Manning
NDN Collective Director of Communications
[email protected]
(605) 791-3999

Nick Hatcher
[email protected]
(919) 802-5663