FOR IMMEDIATE RELEASE:

September 18, 2020
Rapid City, SD– On Monday, September 21, NDN Collective will be giving away backpacks filled with supplies to Native American students and youth in the Rapid City area. The backpack giveaway will be a walk-up event held outside of the NDN Collective headquarters in downtown Rapid City at 317 Main Street, beginning at 4:00 pm and until supplies last. Masks and safe distancing are required.
"As parents and community members, we recognize that the best thing we can do during these times is to support, unify and uplift one another, especially our children," said Sarah Pierce, NDN Collective Director of Education Equity. "This backpack giveaway is a small token of our continued investment in our students and in recognition of families and communities as the original and primary sovereign educators of our children."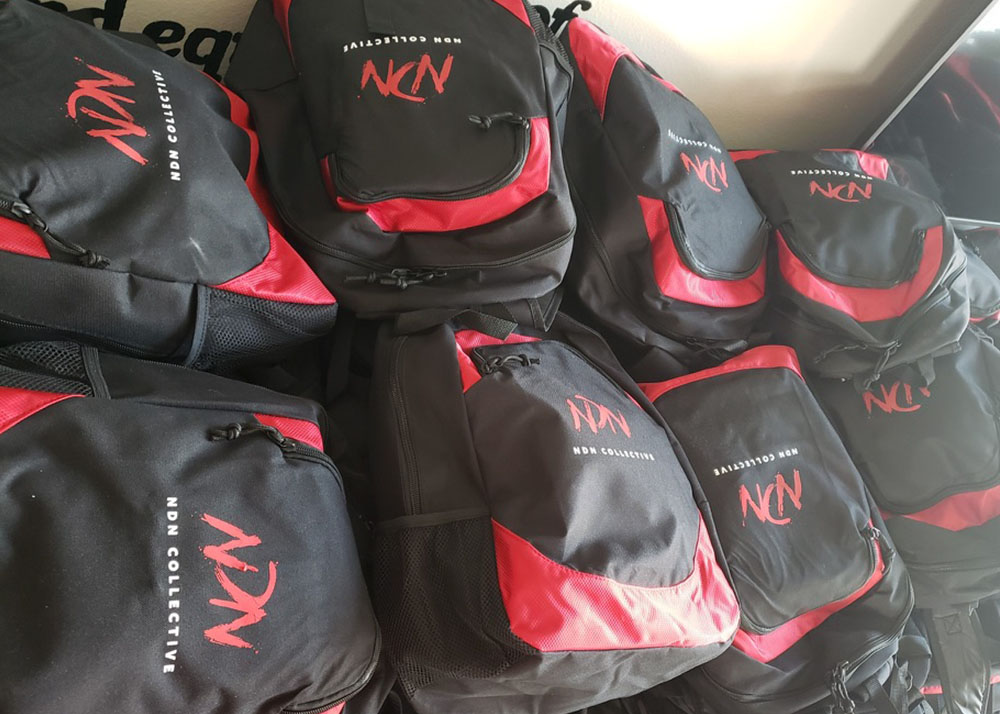 Distribution of the backpacks will take place in the parking lot of the NDN Collective headquarters. Supplies are limited to 500 backpacks, and each backpack also contains some NDN Collective swag. Drivers are advised to park their vehicles on Main Street and walk to the NDN Collective parking lot.
"The South Dakota Education Equity Coalition and NDN Collective acknowledge that there are gaps in services and unmet needs for Native youth, and we are constantly working to build a better understanding of what those unmet needs and gaps are," says Amy Sazue, South Dakota Education Equity Coalition (SDEEC) Organizer for NDN Collective.  "This will give us a better sense of how and where NDN Collective and SDEEC can step in."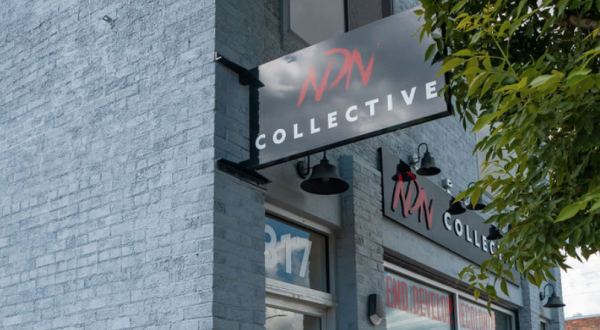 A community survey will also be conducted at the backpack giveaway event, facilitated by NISN Fellow Mary Bowman, regarding the Oceti Sakowin Community School which is in its initial planning stages. Surveys will be conducted under recommended safety guidelines.
"NDN Collective is an active member of this community and it is our honor to support education equity while fighting for Indigenous rights and Indigenous lands," says Nick Tilsen, NDN Collective President and CEO. "One way that we have committed ourselves to the local community is through our education equity work and supporting Indigenous children and their families. We hope that all of our youth have a safe and empowering school year."
###
About NDN Collective:
Founded in 2018, the NDN Collective's mission is to build the collective power of Indigenous Peoples, communities, and Nations to exercise our inherent rights to self-determination, while fostering a world that is built on a foundation of justice and equity for all people and the planet. We do this through building Indigenous power in partnership with the philanthropic and investment sectors. For more information, visit www.ndncollective.org