For Immediate Release: August 18, 2022
Santa Fe – Tomorrow, Friday August 19, NDN Collective in partnership with the Museum of Indian Arts and Culture and the Native American Voters Alliance Education Project (NAEVA), will host the Sko Vote Den Artist Showcase.
The event will entail a free evening opportunity to visit the museum's art gallery and enjoy Indigenous food vendors, music and performances by Indigenous artists Kinsale Drake, Tufawon, Ailani, Gunner Jules and Charly Lowry. Additionally, attendees will have the opportunity to learn more on the importance of voting, how to register, and how to get involved in civic advocacy work locally.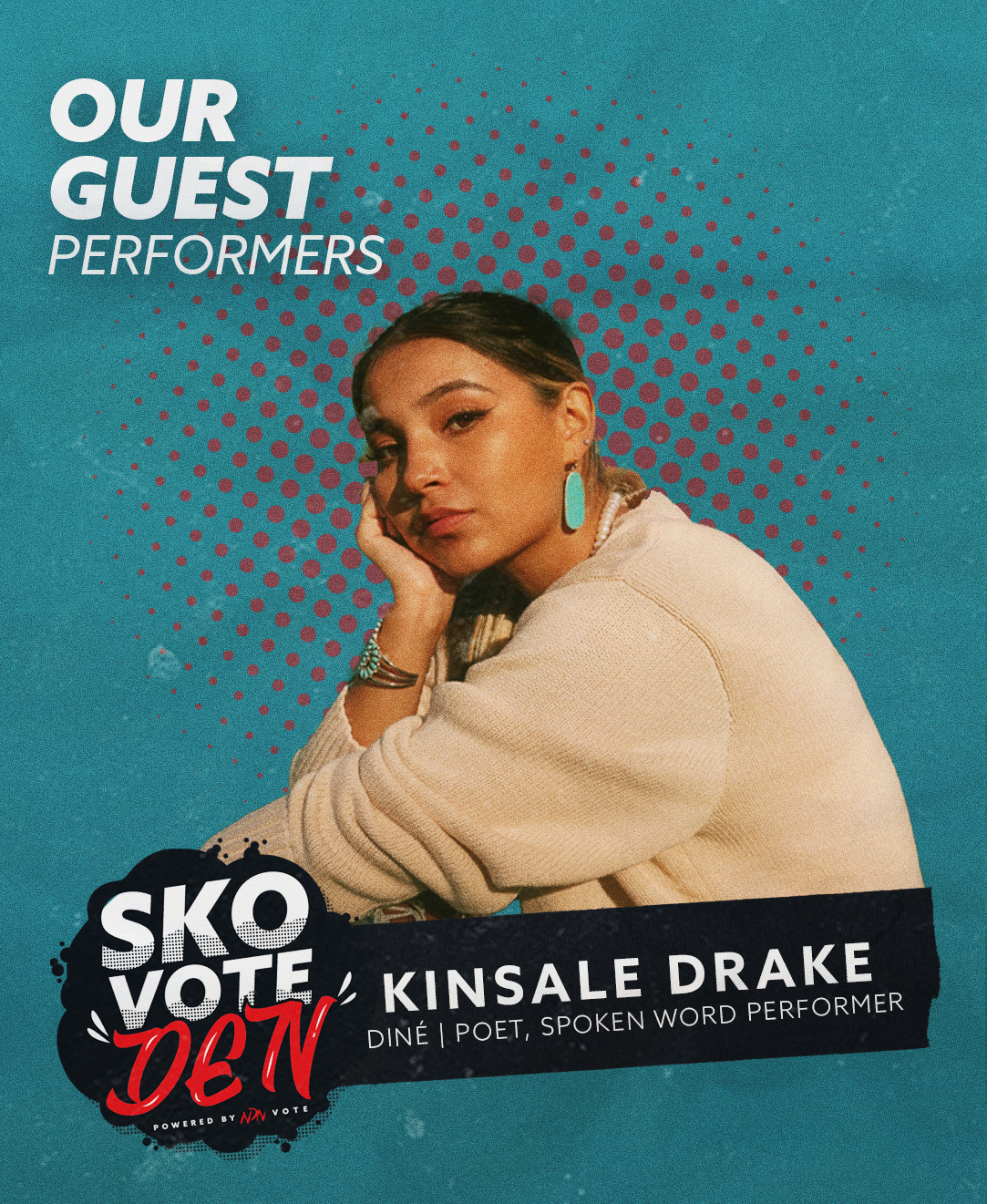 Sko Vote Den is NDN Collective's non-partisan, multimedia voter engagement program meant to educate and empower Indigenous communities to get out the Native vote. Learn more about the Sko Vote Den Artist Showcase here.
"We're engaging Indigenous people in the Southwest in the voting process ahead of the midterms, reminding them that casting a ballot is one piece of the fight to take back our power and autonomy," said Lycia Maddocks, Political Director at NDN Collective. "Indigenous people have been shut out of the political sphere for far too long – it's time to show up for ourselves and our communities, by centering our issues, our solutions, and electing our people to office."
###
NDN Collective is an Indigenous-led organization dedicated to building Indigenous power. Through organizing, activism, philanthropy, grantmaking, capacity-building, and narrative change, we are creating sustainable solutions on Indigenous terms.
To Request an Interview Contact