FOR IMMEDIATE RELEASE:

September 22, 2020
Rapid City, SD– On Tuesday, September 22, NDN Collective premiered Ȟesápa, a LANDBACK Film, as the first installment in the LANDBACK film series. The short film premiered live on NDN Collective's Facebook page and YouTube channel where it can still be viewed at no cost to viewers.
Produced by NDN Collective Creative Producer and Oglala Lakota filmmaker Willi White, Ȟesápa lifts up the bold stand that Land Defenders took in the Black Hills in the lead up to Trump's visit to Mount Rushmore on July 3, resulting in the arrest of 21 Land Defenders that day, including NDN Collective President and CEO Nick Tilsen and LANDBACK Campaign Director Krystal Two Bulls.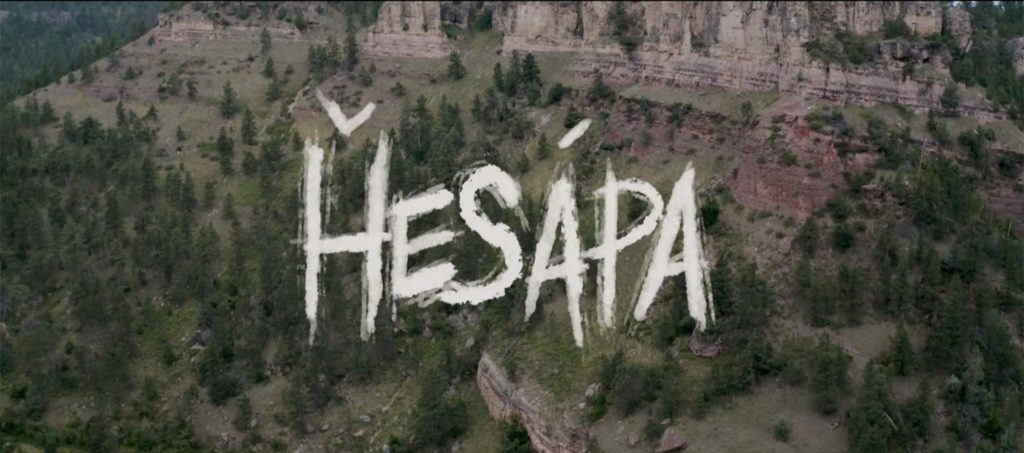 "As Trump planned his trip into the sacred Ȟesápa to stir up his base and wax poetic about white supremacy, we had other plans: to protect our lands and to say 'NO,' that we will not stand for the hate that Trump was bringing to our sacred Ȟesápa," said Krystal Two Bulls. "The stand we took in the ancestral homelands of Lakota and many other Indigenous Nations was for a purpose that we continue to stand behind."
Both Krystal Two Bulls and Nick Tilsen face criminal charges along with the other 21 Land Defenders arrested that day, with Two Bulls and other Land Defenders each facing up to one year in jail for misdemeanors, and Tilsen facing up to 16.5 years for a combination of felonies and misdemeanors.
"Our ancestors, elders, and movement leaders have been fighting for our land for generations, and it was an honor to carry on the history of resistance and reignite the fight for the sacred Black Hills," said Tilsen. "As Indigenous people we must rise up everywhere to reclaim our power, reclaim our lands and make a way for our people. The LANDBACK movement we are building is a pathway to tear down a system of white supremacy and systemic racism and build the momentum for radical change. As we build our collective power we will reclaim our lands. LANDBACK is a spirit that lives in the spirits of Indigenous people everywhere."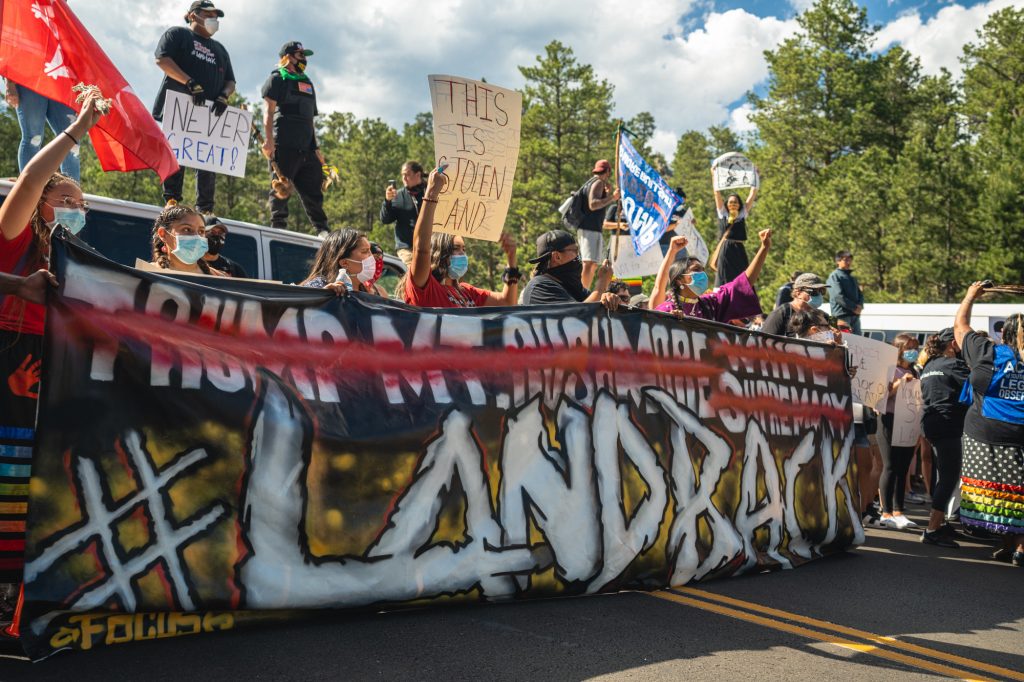 NDN Collective announced the development of the LANDBACK campaign in August, a mutli-faceted campaign to get Indigenous lands back into Indigenous hands, and empower Indigenous people across Turtle Island with the tools and strategies to do LANDBACK work in their own communities. The LANDBACK Campaign will officially launch on Indigenous Peoples' Day, October 12, 2020.
"With the LANDBACK Campaign, we are stepping into a long legacy of organizing, sacrifice and struggle to reclaim stewardship of our land," said Two Bulls. "We will no longer allow white supremacy and the oppressive systems that uphold it to define our relationship to the land. We are in a moment of building collective power, working towards collective liberation. There are LANDBACK battles happening all across Turtle Island and we must continue to stand together, deepen our relationships and uplift each others' voices."
To learn more about the LANDBACK campaign, visit https://landback.org. Click here to donate.
###
About NDN Collective:
NDN Collective is an Indigenous-led organization dedicated to building Indigenous power. Through organizing, activism, philanthropy, grantmaking, capacity-building and narrative change, we are creating sustainable solutions on Indigenous terms. Together, we decolonize and transform systems while providing tools and strategies for Indigenous self-determination and movement-building.