For immediate release: April 24, 2023
Rapid City, SD – Today, NDN Collective launched LANDBACK For the People, a new monthly podcast getting back to the origins of the LANDBACK movement, digging deep into history, while looking towards the future of Indigenous liberation where everyone has a place in the circle to bring their gifts, skills, and their love for people and the land.
The first episode is available with video on YouTube, as well as on Spotify, Apple Music, Amazon Music, SoundCloud and Audible.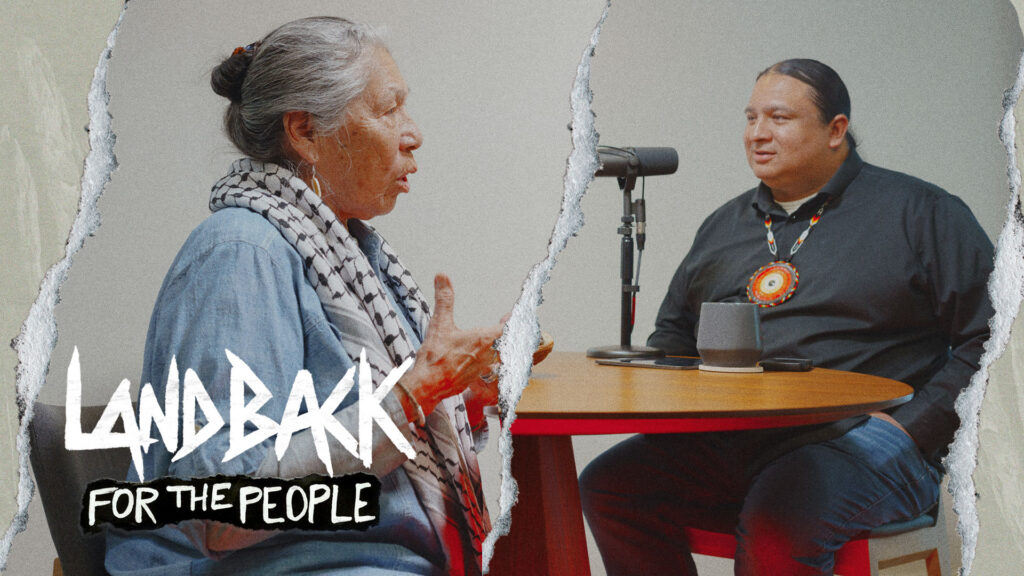 The podcast will feature new episodes monthly and is hosted by NDN Collective president and CEO Nick Tilsen. Nick delves into past and present LANDBACK struggles across Turtle Island and the Indigenous world, lifting up the revolutionary strides within the liberation movement for Indigenous Peoples and their homelands.
Featuring conversations with Indigenous organizers, activists, matriarchs, and protectors from across Turtle Island, LANDBACK For the People provides an up-close-and-personal experience that is bold, action-oriented, and solution-focused. Topics include past and present liberatory movements, reclaiming Indigenous lifeways, rebuilding Indigenous economies, and getting Indigenous lands back into Indigenous hands.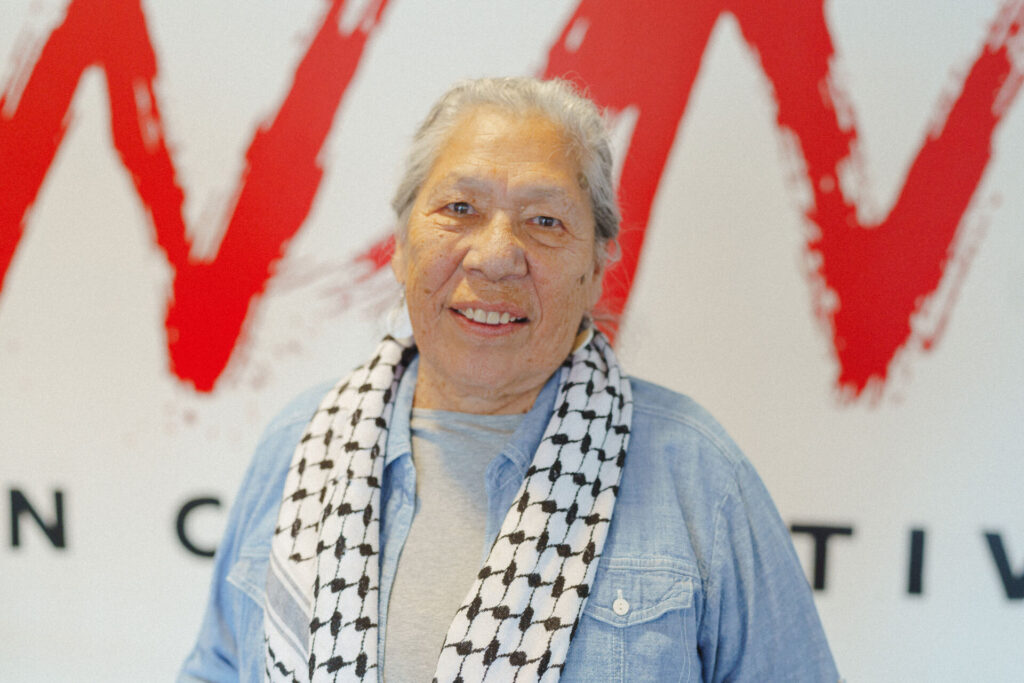 Civil rights pioneer Madonna Thunder Hawk, was the podcast's first guest. During her interview, she says, "You know, this is our land. We're the only ones to have title to the Black Hills. And no one's going to know about it unless we make it known. And that's what we did. So, yeah, of course, land back. That goes way back, you know, even before my time."
"I come into this recognizing that the LANDBACK movement is the Red Power movement of our generation," said Nick Tilsen, president and CEO of NDN Collective. "I am somebody who was raised up in the American Indian Movement by parents who were active in the movement. And I watch all throughout Indian Country all these amazing Indigenous people that are rising up, fighting for Mother Earth, rising up, fighting for their lands, rising up, fighting for their rights."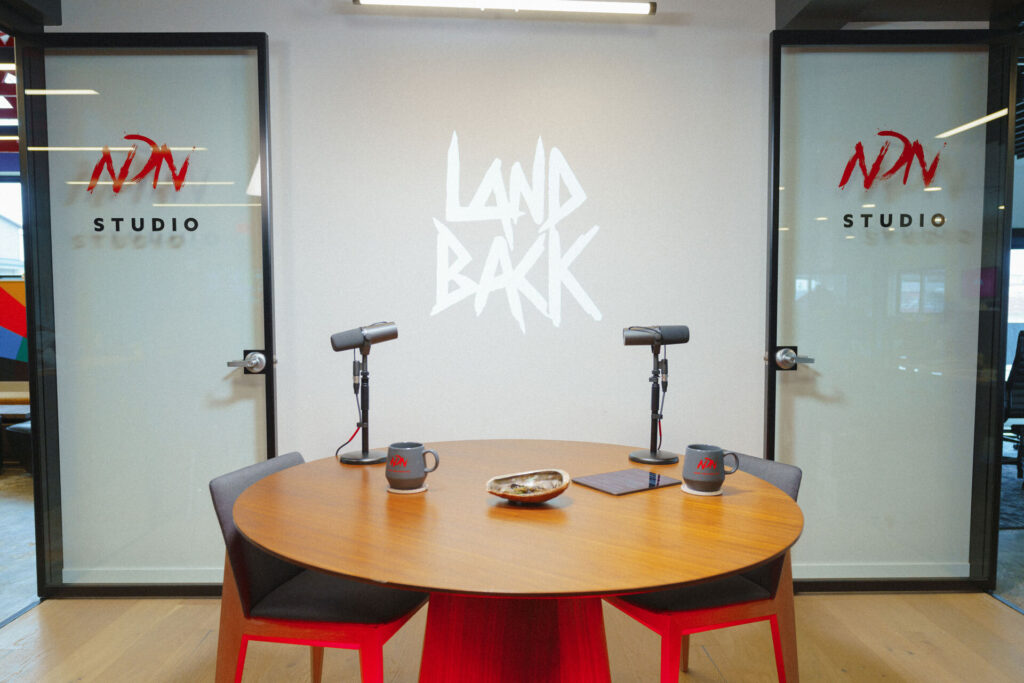 "During the interview Madonna shared a sentiment, and she said that this show was exciting for her because this wasn't a platform they had access to back in her time," said Willi White, head of content and production at NDN Collective. "Especially a podcast by our own people. That stuck with me, because as an Indigenous person I became a storyteller so that our people had a place at the table in spaces like Hollywood. And now we're building our own table and bringing our own chairs to sit at it. And that's powerful. I hope this show can be another resource for our people as we build Indigenous power and work toward the liberation of our peoples."
###
NDN Collective is an Indigenous-led organization dedicated to building Indigenous power. Through organizing, activism, philanthropy, grantmaking, capacity-building, and narrative change, we are creating sustainable solutions on Indigenous terms.
TO REQUEST AN INTERVIEW CONTACT
PRESS@NDNCOLLECTIVE.ORG