FOR IMMEDIATE RELEASE: FEBRUARY 22, 2023
Atlanta, GA – For over two years, residents in Atlanta, Georgia, forest defenders, and local organizations such as Community Movement Builders, have been actively raising awareness surrounding the detrimental impacts that the Atlanta Public Safety and Training Center ("Cop City") will have on the environment and the increased violence that nearby BIPOC communities would be subjected to. Traditional tactics such as submitting public comments, contacting local officials and door-knocking have been utilized as a means of raising awareness. Additionally, multiple direct actions have taken place in which camps and tree sit-ins were set up within the planned construction site, situated in the Weelaunee Forest, also known as the South River Forest.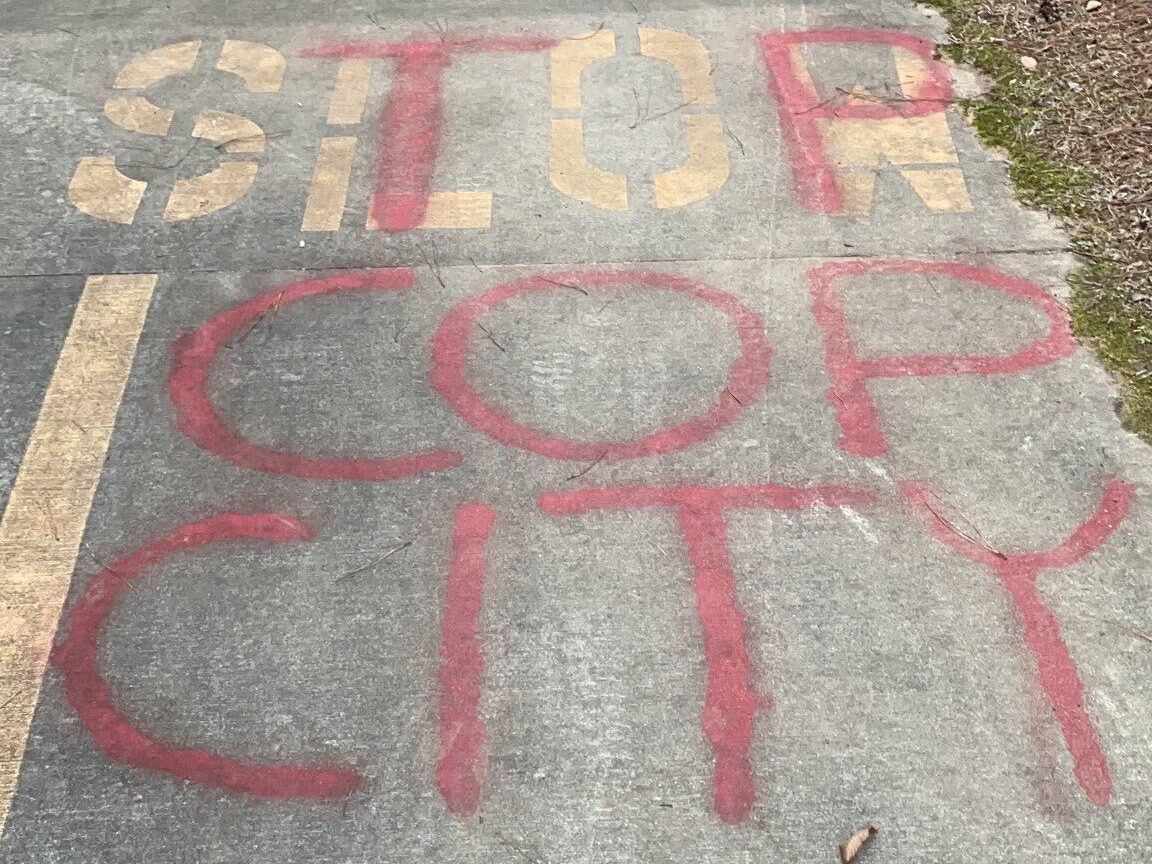 "The impacts of Cop City will be devastating for Black, working class, and poor Atlanta residents. Make no mistake, APD will use this site to practice bomb detonations, shooting drills, high-speed chases, and other urban warfare tactics against our communities. After the summer uprisings in 2020 where we mobilized against police terror and violence, they are building cop city to repress our liberation movements. We must fight back," said Jasmine Burnett, Organizing Director, Community Movement Builders.
In response to the resistance, local police and other agencies began raiding camps targeting defenders with pepper balls, teargas, and inflicting other forms of brutality. There have been over 12 arrests during this fight, with the state charging defenders with domestic terrorism and setting bail amounts as high as $350,000 per person.
On January 18, 2023, Georgia State Police killed Indigenous forest defender Manuel Esteban Páez Terán, known to many as "Tortuguita," during a raid. After originally accusing Tort of shooting first and striking an officer, organizers who knew Tort believe that the officer was hit by "friendly-fire." Tortuguita's murder catalyzed vigils and actions across Turtle Island. In early February, the Atlanta Police Department released body cam footage they originally stated did not exist, revealing a conversation in which you can hear an officer say "you f***** your own officer up."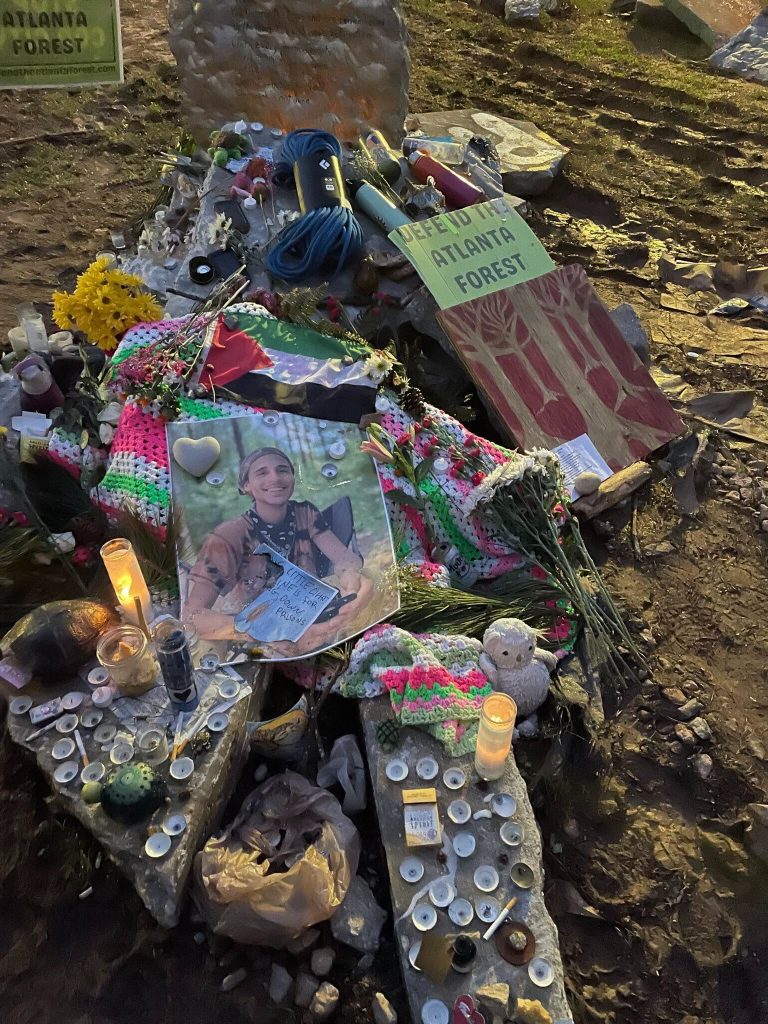 "I first met Tort in December 2022 when we were collaborating on a street medic training with their medic collective, ARM. Tort was very enthusiastic and motivated to train as many people, especially queer/trans BIPOC folx as possible, to be able to provide this type of care during actions. It was very clear to me that they understood the importance of care work in movements and believed that it is us who keep us safe, and that we need to build our own systems of support. I left our training wanting to connect more, introduce them to other networks and share some big aunty energy with them. I am still in disbelief of their loss, of our collective loss," said Sherrie Hart, Tactical Media Researcher, NDN Collective.
What is Atlanta's Cop City?
The Atlanta Public Safety Training Center plans include "military-grade training facilities, a mock city to practice urban warfare, explosives testing areas, dozens of shooting ranges, and a Black Hawk helicopter landing pad." Construction of this project requires the destruction of 381 acres of the South River Forest or Weelaunee Forest — the traditional homelands of the Mvskoke Nation in a predominantly Black community.
"This is Mvskoke/Seminole land that was stolen. Once we were forced out, colonizers violently enslaved and forced African people to work the land throughout its different incarnations. First as a plantation, then as a prison farm and now they plan to use the land as a base to further militarize police; equipping them with additional skills to violently harm & control BIPOC communities. We must stop this cycle of hateful violence, and rematriate the land to Mvskoke hands for Black and Indigenous people to thrive. LANDBACK = No Cop City! Mvto," said Marty Aranaydo (Mvskoke Creek, O'Odham, and Pilipino), Project Manager, NDN Collective.
The $90 million project, "Cop City," is managed and funded by the Atlanta Police Foundation, whose investors include Target, Truist Bank, and Wells Fargo Bank. From February 19th-26th, organizers and allies are encouraged to stand in solidarity, find a Target, and take action anywhere.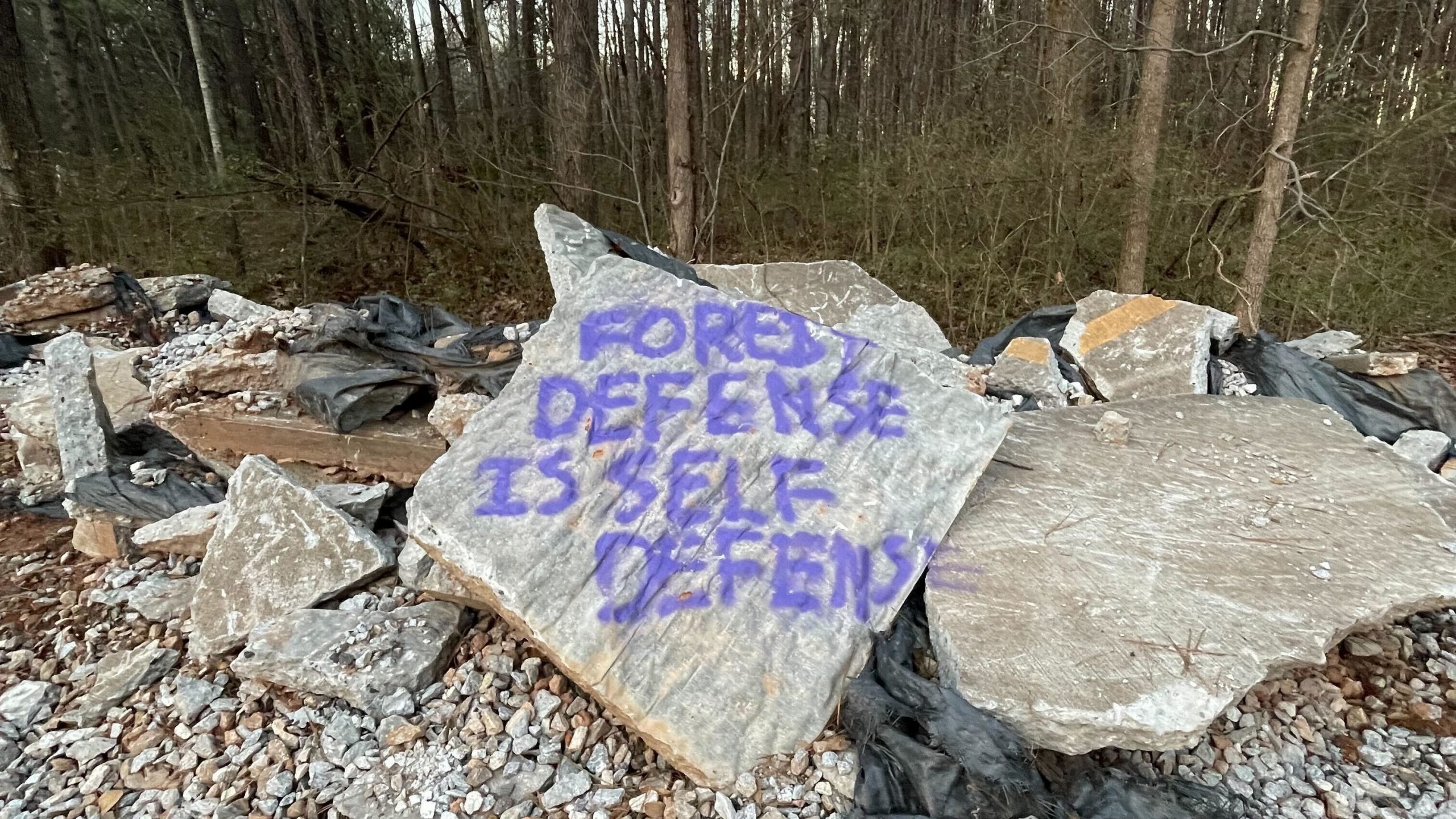 "Since the police forces of the state have escalated their tactics – most recently resulting in the murder of Tortuguita – we have had unprecedented attention on Cop City and the horrific consequences it has for our people and our communities,"said Kwame Taylor, Cooperative Director, Community Movement Builders Atlanta. "We need as many people as possible to come out and take a stand with us against Cop City. We recognize that the strength of this movement lies within the resistance of the masses of people.
Additionally, on March 4th-11th abolitionists and forest defenders across Turtle Island will join frontline communities in Atlanta, Georgia to take action to #StopCopCity. The week of action will target the banks and companies funding the Atlanta Police Training Facility and continue to protect the Weelaunee Forest.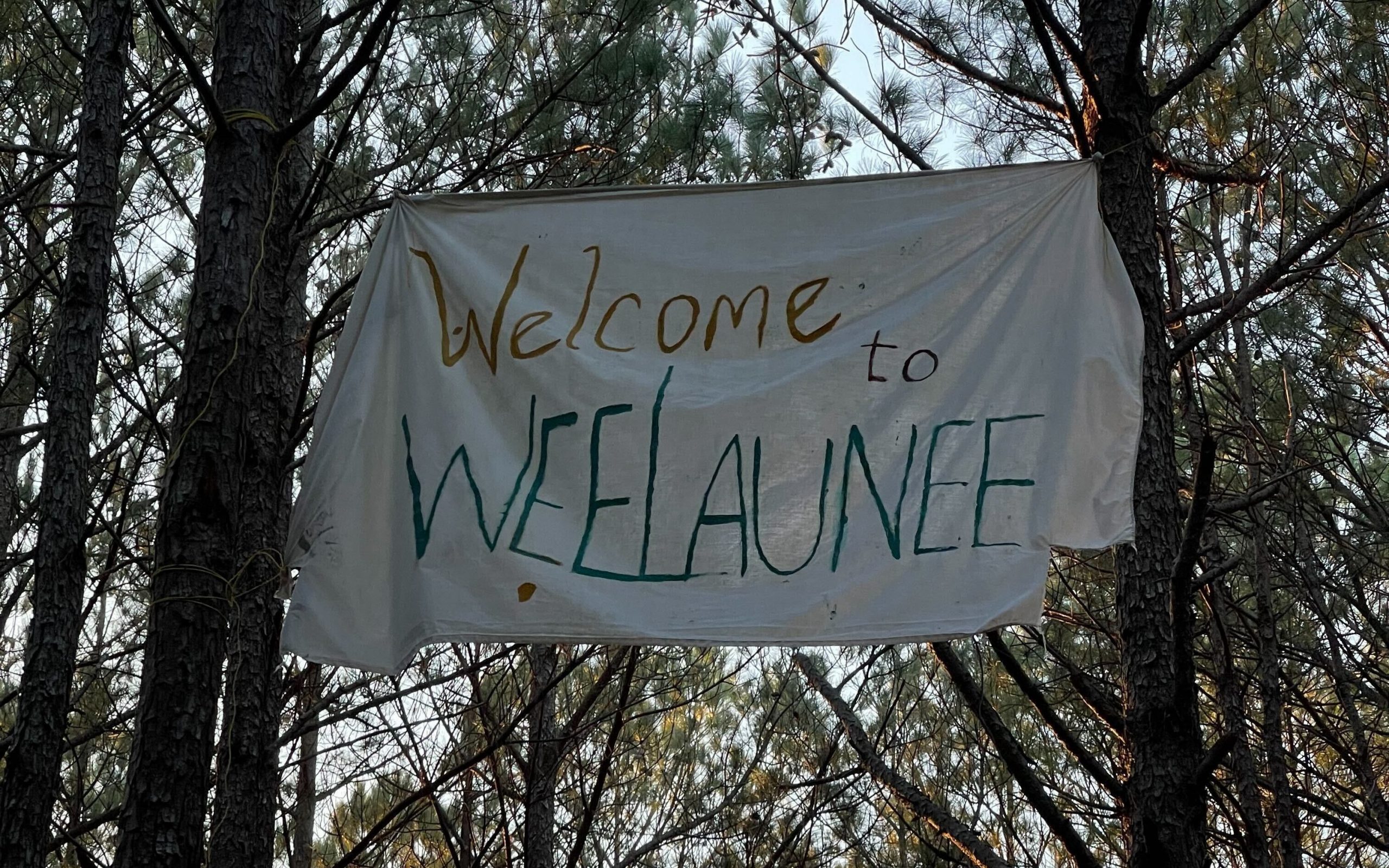 "COP City in the Weelaunee forest must be stopped, it's part of the police and militarized infrastructure to murder Black, Indigenous and people of color," said Nick Tilsen (Oglala Lakota), President and CEO, NDN Collective. "We have been rising up across this nation to call out and dismantle White Supremacy. Building Cop City on stolen Indigenous Lands, to inflict violence in a Black neighborhood, on a piece of land that is essential for air quality and much needed biodiversity to combat climate change is racist, unjust and the opposite direction that we need to be heading in.
"This is an opportunity for Black and Indigenous people to come together and push against the system that has been impacting all of our lives for generations. Our Liberation is bound up with one another as a people and the only way to win is to stand up and fight back together. We are in full support of this week of action and support the call for our people, nations and movements to converge in the Weelaunee Forest and the Streets of Atlanta."
NDN Collective will be on the ground from March 4th – 11th for the Week of Action to #StopCopCity and Protect the Weelaunee Forest, calling on all allies to join the fight.
---
6 Ways that you can take action with NDN Collective, Mvskoke and Seminole Relatives, and Atlanta Organizers to #StopCopCity:
Sign this Petition to demand Mayor Andre Dickens resigns his post in Atlanta, GA
Week of Solidarity – Join From Anywhere (February 19-26th)
Follow NDN Collective to stay updated on the upcoming Online #StopCopCity Teach-In – March 2nd, 12 pm EST
Week of Action – Mass mobilization in Atlanta (March 4-11th)
###
NDN Collective is an Indigenous-led organization dedicated to building Indigenous power. Through organizing, activism, philanthropy, grantmaking, capacity-building, and narrative change, we are creating sustainable solutions on Indigenous terms.
For inquiries contact [email protected]