For Immediate Release:
April 9, 2021
Rapid City, SD — Today, in response to the Biden Administration deciding to not shut down the Dakota Access Pipeline (DAPL), allowing oil to continue to flow through the pipeline and continue operating illegally without the proper environmental permits while the Army Corps of Engineers conducts their environmental impact statement (EIS), Indigenous and environmental groups released the following statements:
"Throughout history, the U.S government has pulled out every stop to delay serving Indigenous people any kind of real justice for the harm that they've caused since the 1800s," said Jade Begay, Climate Justice Campaign Director at NDN Collective. "By failing to shut down DAPL, the White House and Army Corps of Engineers are violating their own laws and continuing to erode the human rights of Indigenous people."
"Both Biden and Harris are staunch believers in the rule of law and democracy — yet DAPL is illegally operating without a permit. This delay is uncalled for and outrageous, especially when this administration says that tribal sovereignty and climate action are priorities."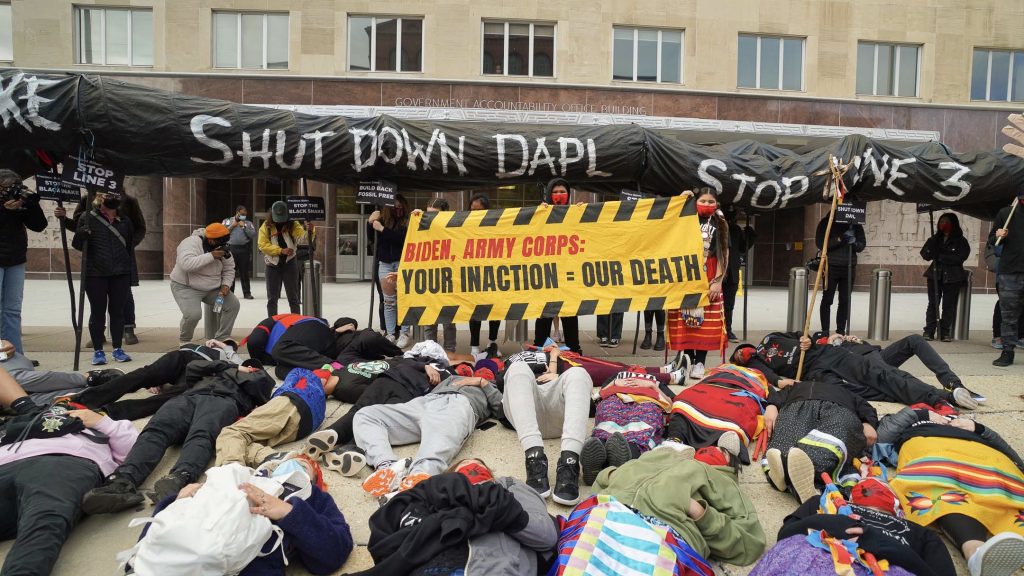 "Closing DAPL should be a straight forward action for Biden/Harris Admin, and would only enforce what a federal judge has already concluded. We need bold leadership from the White House to usher in a new policy era founded on free prior and informed consent for Indigenous people and our lands." concluded Begay.
Joye Braun, IEN DAPL Frontline Organizer and Cheyenne River Sioux Nation Citizen said, "It is imperative that the Biden administration shut down DAPL now. Army Corps of Engineers should not twist the rule of law to the favor of big oil interests and further desecrate and spit on the trust responsibility the government has with Indigenous nations who never gave free prior informed consent for this project. The Biden administration has it in its power to do the right thing and signal a true change in its relationship with tribes just as it did with stopping the Keystone XL pipeline. They need to stop this illegal pipeline. Why allow something illegal to continue? Set the example that the rule of law is higher than oil corporate interest and honor the treaties. We will no longer accept being the sacrificial lamb for corporate raping of our Mother Earth and her water."
Actor and advocate Mark Ruffalo on behalf of the group We Stand United said, "The Biden Administration made a terrible decision to allow the illegal Dakota Access pipeline to operate. The pipeline lacks the required environmental permits, which is why the courts said it should be shut down. This decision enables the oil and gas industry's blatant disregard for environmental laws and Native rights to continue. It signals that violent and unlawful corporations may act without consequence or justice. Sadly, it upholds the former administration's executive order to allow the pipeline to flow illegally. It's a bad day for Native sovereignty and for the climate justice movement."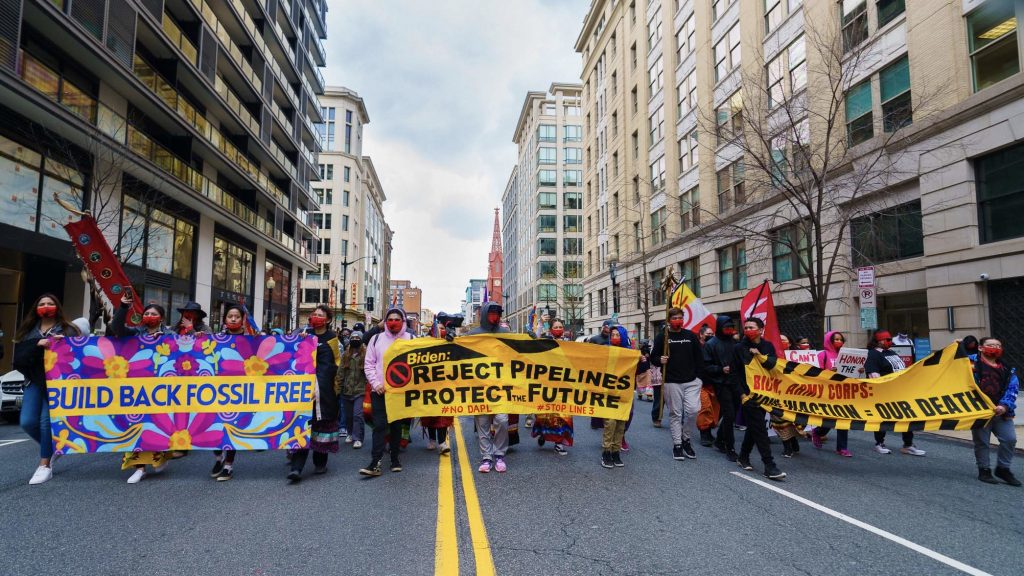 "President Biden should take immediate action to shut down the Dakota Access Pipeline," said Varshini Prakash, Executive Director of Sunrise Movement. "Regardless of today's ruling, we know that this pipeline is violating Indigenous sovereignty and harming the planet and must not continue to flow."
For background information and timeline on the lawsuit of the Dakota Access Pipeline, go here.
Contact: Cabot Petoia,

[email protected]

, 828-899-9239
###
NDN Collective is an Indigenous-led organization dedicated to building Indigenous power. Through organizing, activism, philanthropy, grantmaking, capacity-building, and narrative change, we are creating sustainable solutions on Indigenous terms.