FOR IMMEDIATE RELEASE:
JULY 3, 2020
Rapid City, South Dakota — As U.S. President Donald Trump makes his way to Mount Rushmore for the Fourth of July weekend, NDN Collective calls for the closure of the national monument indefinitely, and for the sacred Paha Sapa (Black Hills) to be returned to the Lakota people.
"Mount Rushmore is on stolen Lakota land and its very existence is a symbol of white supremacy" says Nick Tilsen, NDN Collective President and CEO. "In opposing the ongoing desecration of our sacred land and asking for return of Lakota lands where Mount Rushmore is situated, we're not saying anything that our parents, grandparents and great grandparents haven't already said– The Lakota have opposed Mount Rushmore since the very beginning."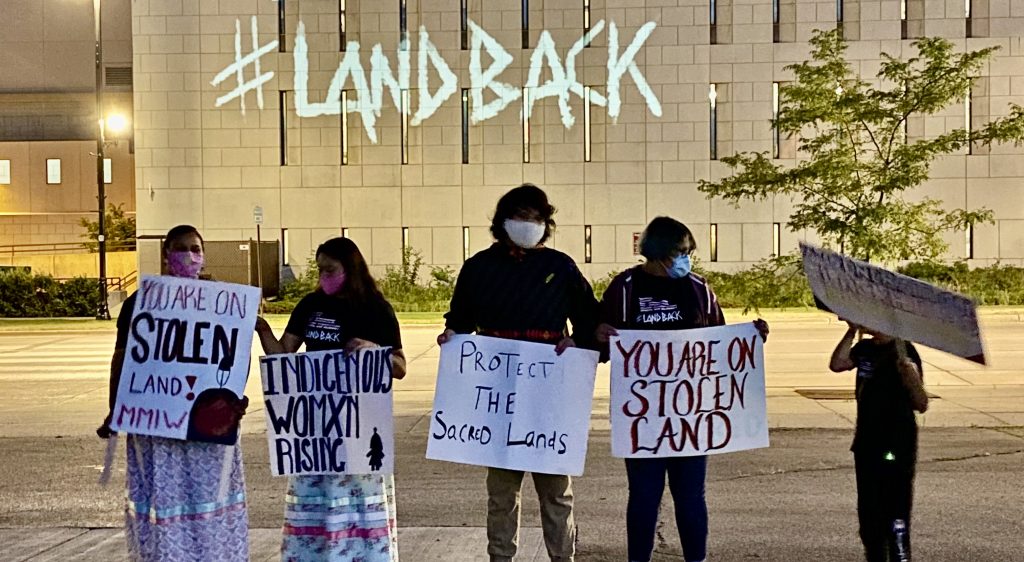 On the heels of growing national protests in defense of Black lives, monuments of white supremacy are coming down. Local, state and national governments are being called upon to take down symbols of thinly veiled white supremacy, including monuments and statues wherein white historical figures who have caused grave harm to Black and Indigenous lives are exalted, from confederate statues, to statues of Christopher Columbus and brutal conquistadors like Oñate.
"When it comes to U.S. Presidents, what many Americans don't realize is that the vast majority of them had policies devoted either to the complete annihilation or subjugation of Indigenous people," says Sarah Sunshine Manning, NDN Collective Director of Communications and host of the While Indigenous podcast. "Even seemingly 'good' presidents like Abraham Lincoln aren't known for the harm they've caused Indigenous people; Though Lincoln signed the Emancipation Proclamation, he also ordered the largest mass execution in American history with the hanging of 38 Dakota men in 1862– these were Indigenous people who were fighting for their lives."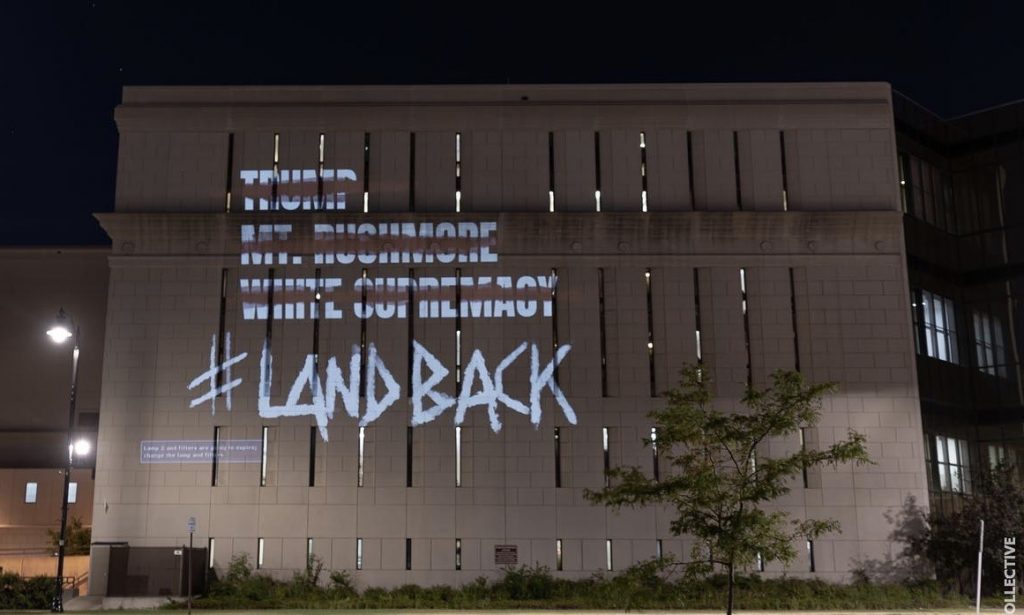 "Every president whose likeness is carved into the sacred Black Hills at Mount Rushmore have legacies of white supremacy, anti-Indian policies, and colonization," says Manning. "And it's time that America evolves and decides to lift up a different kind of 'hero' — one that stands for more than just colonial victories that on one hand served a white majority while simultaneously harming Indigenous people."
While America has largely been conditioned to minimize the harm caused by colonization, Indigenous people today continue to endure the residual effects of centuries of settler colonialism.
"Indigenous people have resisted colonization for the past 500 years," says Tilsen. "Colonization is the oldest form of white supremacy, and America is being called out and called up to acknowledge that. Mount Rushmore is yet another symbol of white supremacy and colonization, and until it is returned to the Lakota, we will continue to oppose it and fight for justice."
NDN Collective expresses gratitude to our Black relatives for illuminating the ever-presence of systemic racism in American society today, and we remain committed to the ongoing struggle for our collective liberation.
###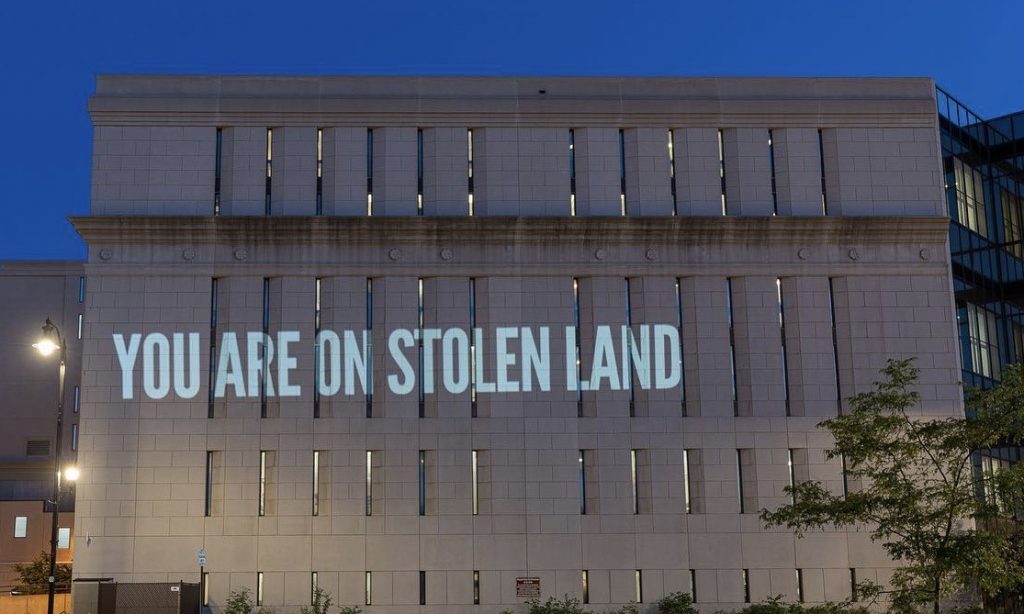 About NDN Collective
Founded in 2018, the NDN Collective's mission is to build the collective power of Indigenous Peoples, communities, and Nations to exercise our inherent rights to self-determination, while fostering a world that is built on a foundation of justice and equity for all people and the planet. Through organizing, activism, philanthropy, grantmaking, capacity-building and narrative change, we are creating sustainable solutions on Indigenous terms.