Today is the last day of the most historic election of our time. For Indigenous Peoples, the future of our lifeways, our identities, our relationship to land and water are all at stake– This is not a stretch to say. What is more is that the future of how we organize and decolonize in our communities and across this continent is also up in the air as we continue to endure the COVID-19 pandemic. 
To say the least, times are tense, and this feeling isn't new. 2020 has been an especially challenging year for our People, and yet, this election is affording us with the opportunity to change the course of things in a big way.
First and foremost, COVID-19 has impacted us disproportionately and continues to spike in places where elected decision-makers have played down the pandemic and, in some cases, like in South Dakota, have challenged Tribal sovereignty when it comes to Tribal Nations protecting their own communities with safety measures like checkpoints at reservation boundaries.
Climate change continues to impact Indigenous communities, both nationally and globally, first and worst. We see Indigenous communities in Alaska relocating because of sea level rise, meanwhile, ancient food systems across Turtle Island are being disrupted because of warming seasons and oceans.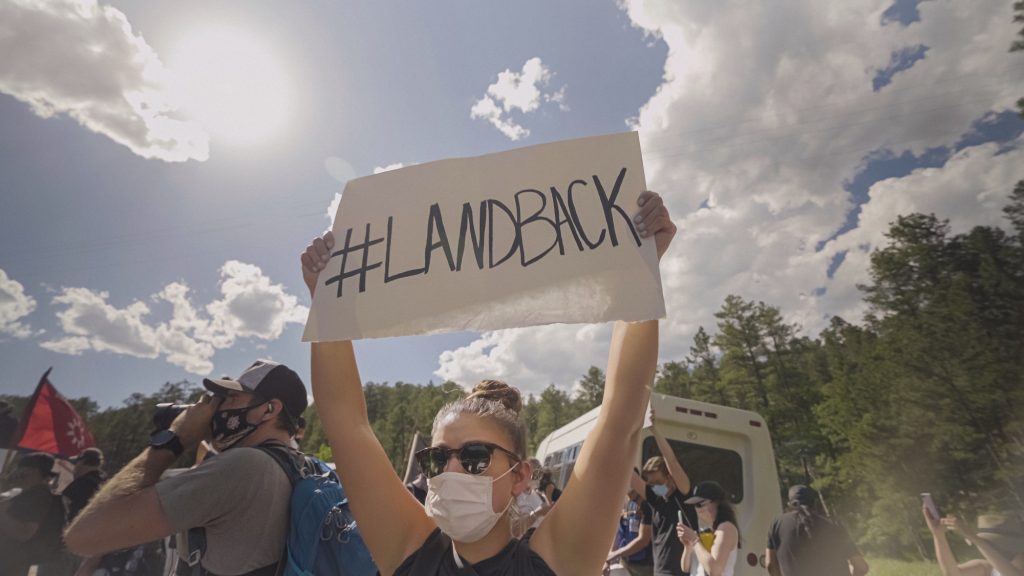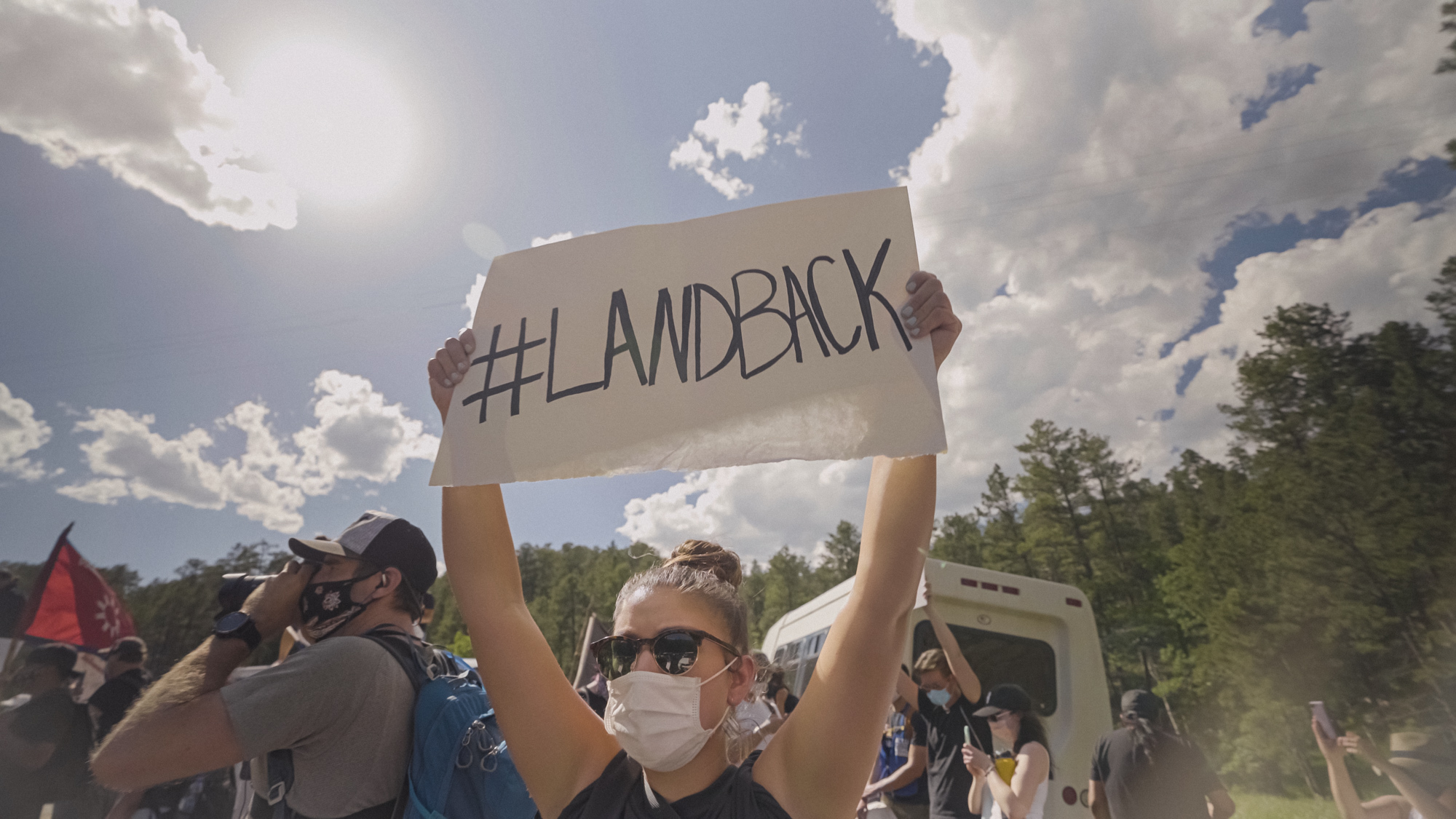 Indigenous families and communities continue to be separated and surveilled at the colonial borders. We are also seeing elected officials who are not willing to understand and work with the demands of our movements. Instead, they meet our peaceful protestors and land defenders with militarization and violence.
What 2020 has made clear is that we need better leadership in elected office, and while this year has challenged our People at every level, we are at the same time seeing white supremacist systems fall. No matter what happens on election day, we need to be ready to rebuild those systems in the weeks and years to come. We must organize forward, carrying with us the same tenacity and intelligence of our ancestors and the generations that came before us.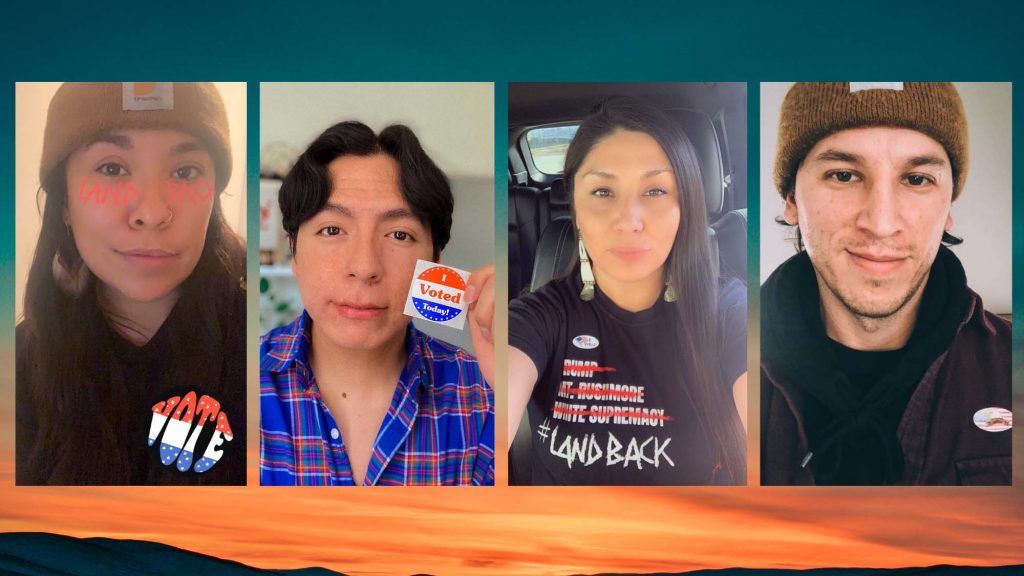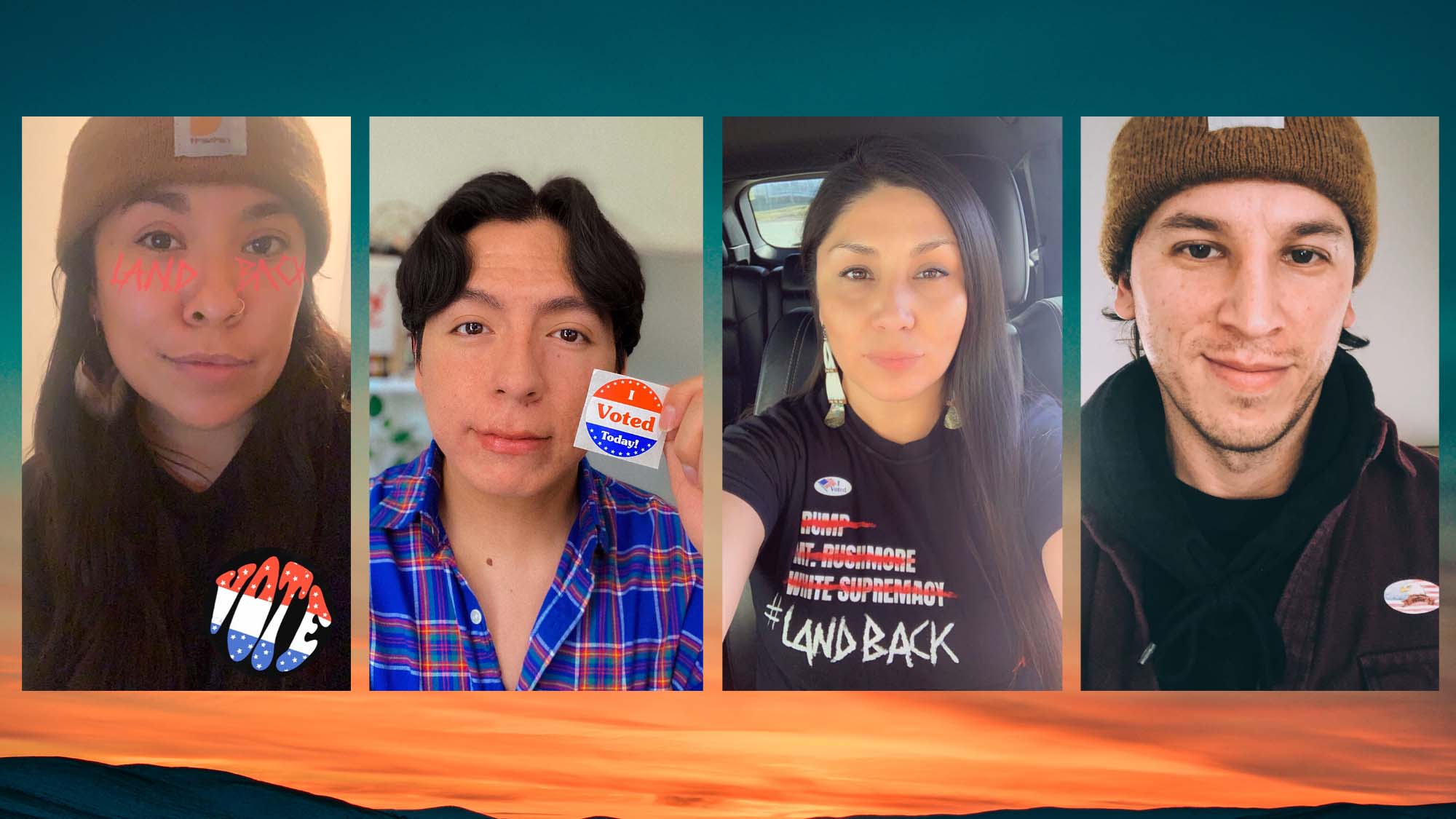 As we approach election day and move through the intensity of election outcomes, here are some suggestions that can support us in moving and organizing forward:
1. First and foremost, Vote!
Voting is an organizing tool. It will not solve all the problems or issues facing NDN Country but it is one way we build power by electing decision makers who will listen, acknowledge, and work to understand our problems and the solutions we need for a more just, decolonized, and abundant future.
The vote for me has never been the road to liberation. It's only the means of organizing my people" – Kwame Ture
We will most likely not have certain results on election night or by November 4th, therefore we will need to tend to our anxiety, anticipation, and our "need to know." What will support you through this? Communication with comrades and allies? Disengaging from social media from time to time?
The uncertainty, the heaviness, the fear, and the grief of this time can take its toll on our spirits, yet, these tense times also call for our service and our presence, therefore, we need to fortify. By tending to our spirits and taking time to ground ourselves, we are also more able to act from centeredness rather than reaction and urgency. This, no matter the outcomes of the election, is so important for knowing and building a clear path forward. So, what supports you in staying grounded and feeling protected?
4. Rest in order to be stronger
We cannot build a radical or decolonized future from a place of exhaustion and no matter the results, we will continue our work to dismantle white supremacy and colonial systems. So we need to be both rested and ready. During this time how can you honor and practice rest so that you are able to keep going in your work? How can you lean into gentleness during this time?
No matter the outcomes, we imagine, we build, we mobilize, and organize forward. What role do you have in making your community safer, more equitable, more just? How can you get involved in your community to help create the decolonial future you desire?
6. Assert your sovereignty today and everyday 
If there is one affirmation we want to share with you, it's this: You are a sovereign, self-determining person. Period. No matter who sits in the Oval Office, you have the power and agency to carry out, practice, and nourish Indigenous values and principles in your life, whether that's learning or speaking your language, practicing your cultural and traditional lifeways, gathering foods and medicines like your people have always done, or just being the beautiful decolonized person you are all day everyday. Remember, your existence is resistance.