As an organization dedicated to building Indigenous power, we are honored to present to you the "Defend" blanket, an NDN Collective collaboration with Eighth Generation, America's fastest growing Tribally owned arts business, and Votan Henriquez, Nahua and Maya artist and owner of NSRGNTS.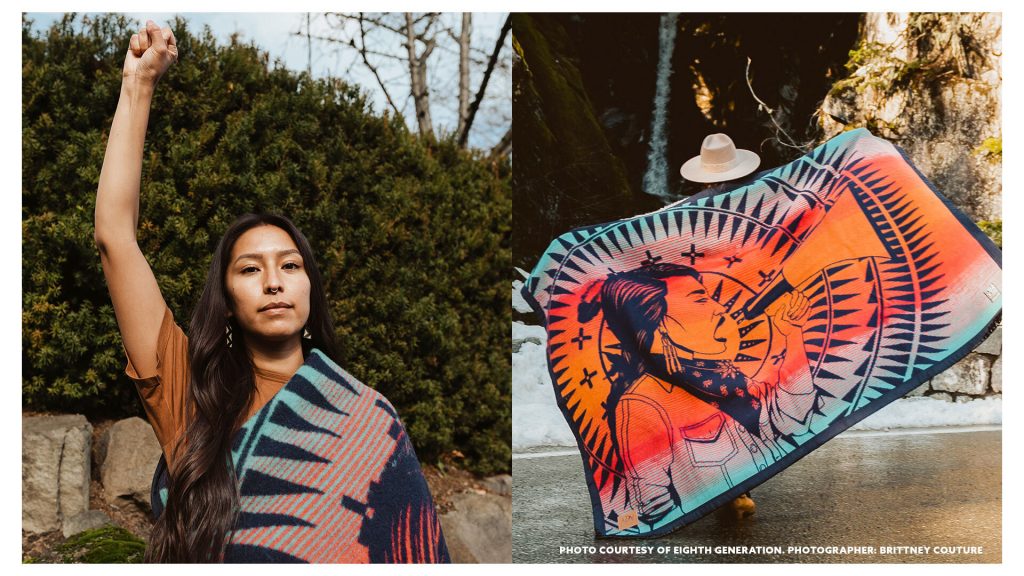 Debuting on International Women's Day, the "Defend" Blanket features an Indigenous woman at the center, raising her voice in a time when not only are Indigenous voices necessary but women's voices are critical. "The woman pictured represents the global shift of power towards the feminine," Votan states. "The bullhorn is symbolic of amplifying Native voices and the winter count bounds Native people to ancient Indigenous traditions."
The blanket design is just one part of a larger mural design created by Votan, and will be painted this spring on an outside wall of NDN Collective's headquarters in Rapid City, South Dakota. Merch with the mural art design will also be available soon on the NDN Collective store website at shop.ndncollective.org.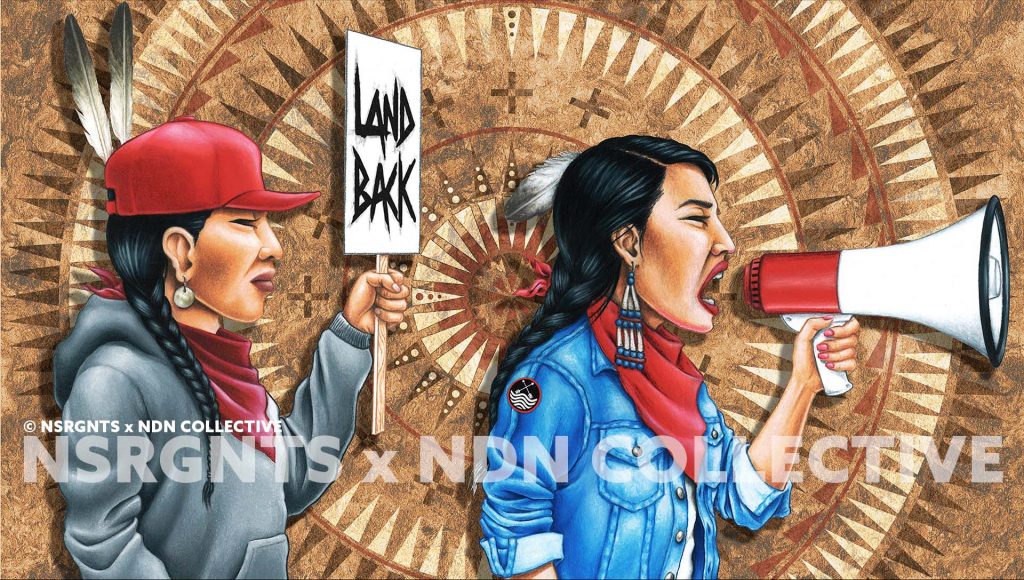 "We are thrilled about the debut of this blanket collaboration," said Sarah Sunshine Manning, NDN Collective Director of Communications. "At NDN, we know that women are at the spear tip of many intersecting movements for justice today, and we honor their voices, their inherent strength and necessity to the world with this blanket. That feminine protector spirit is in all of us, passed down from our grandmas, our mothers and our aunties, to our daughters, our nieces, and our young relatives today. This blanket is an homage to all of them. "  
"We wanted for the blanket to represent our lived reality," said Nick Tilsen, NDN Collective President and CEO. "There are constant efforts to silence our voices as Indigenous people, whether it be the anti-protest laws, assault on free speech, the over-criminalization and incarceration of our people and our movement. Yet we are rising up all around the Indigenous world, fighting to protect Mother Earth, to protect water and our balance with it. Indigenous women are leading our communities everywhere in these fights."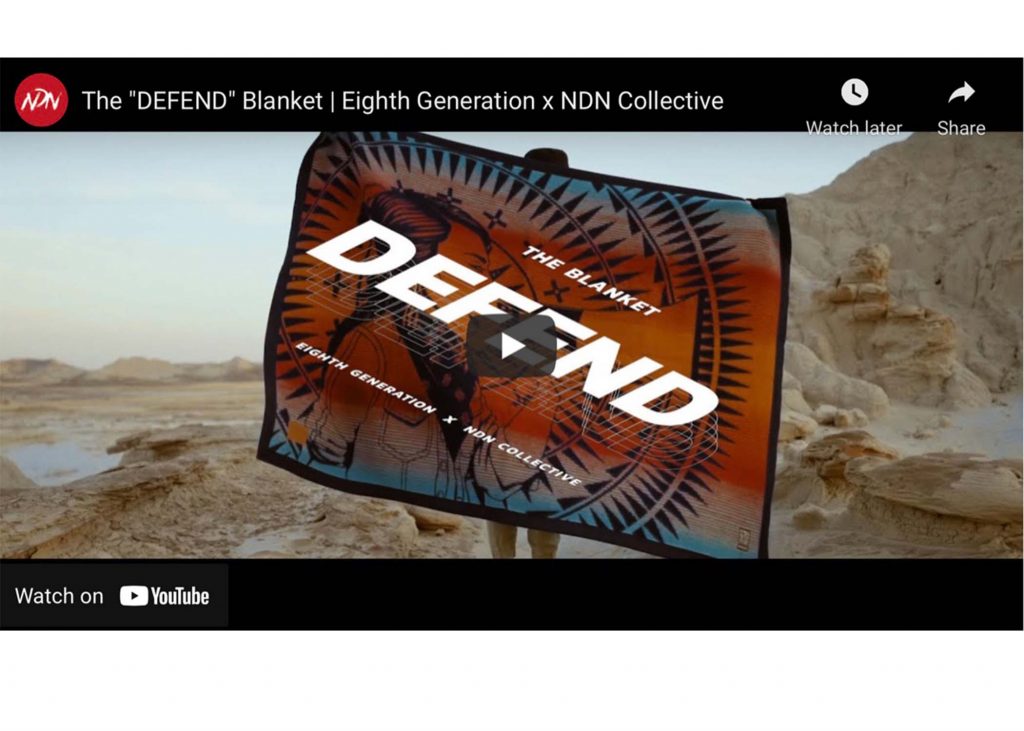 In the spirit of all of the Defenders and Protectors of our past, present and future, we hope that this blanket brings warmth and strength to you, your household and your loved ones. 
With Warmth and Solidarity,
The NDN Collective Team