Each fall as we enter the month of November, Indigenous people are confronted with the pervasive settler colonial narratives of our history by way of the holiday referred to as Thanksgiving. This willful whitewashing of the past seeks to further eradicate the true lineages of this land through a falsified unity construct between the colonizer and the Wampanoag people, while perpetrating a continued violence against Indigenous ways of being as a whole.
As an Indigenous foods activist and voice, I have deep concerns about the consequences of this false narrative. How does the whitewashing of Thanksgiving impact the first people of this land and our relationship to food? And how do we reclaim and rematriate the seeds of our ceremonial food ways?
To look deeper into possible answers we must examine the systematic warfare against Indigenous foodways and food systems that started in 1492 and continues today with $29 gallons of milk at the supermarkets on modern day First Nations in Canada.
First, imagine pre-colonial Indigenous societies and their food systems: A city of pyramids, Tenochtitlan, built on a lake filled with floating gardens and a people that lived in such reverence of that which nourished them, that the translation for huautli, also known as amaranth, is "the smallest giver of life." Consider the vast agricultural societies of the desert southwest, the Pueblo and Dinè and ranging down all the way from the Havasupai of the Grand Canyon, the Yaqui in the Valley of the Sun, to the northern Sonoran Desert and the O'odham tribes.
Èzè Amos Photography 
Consider the Nations who tended fruit and nut trees. Imagine the gardens of corn, beans, squash, and sunflowers that were the ecological knowledge of the Wampanoag- the very knowledge that saved the pilgrims from starvation. Consider the songs, the kinship, the lineal seed keepers, and ceremonies that guided Indigenous cosmologies, landscapes and people. Those sacred commitments left no person hungry or without medicine or without worth.
And now, understand the deliberate effort of colonizers to disconnect Indigenous people from our relationship to our traditional and ceremonial foodways- relationships that made us whole. Understand the traumas of forced relocation, of slash and burn campaigns from Haudenasaunee territory to Canyon de Chelly, our hunting grounds deforested, waterways damned, and our individual and communal indigeneity gradually outlawed. Consider the settler adage that "every buffalo dead is an Indian gone."
Now fast forward to the American Indian Religious Freedom Act of 1978, 486 years after the first attacks on our being, and consider that it has only been forty years since we have "legally" been allowed to restore our commitments to these lands. Forty years.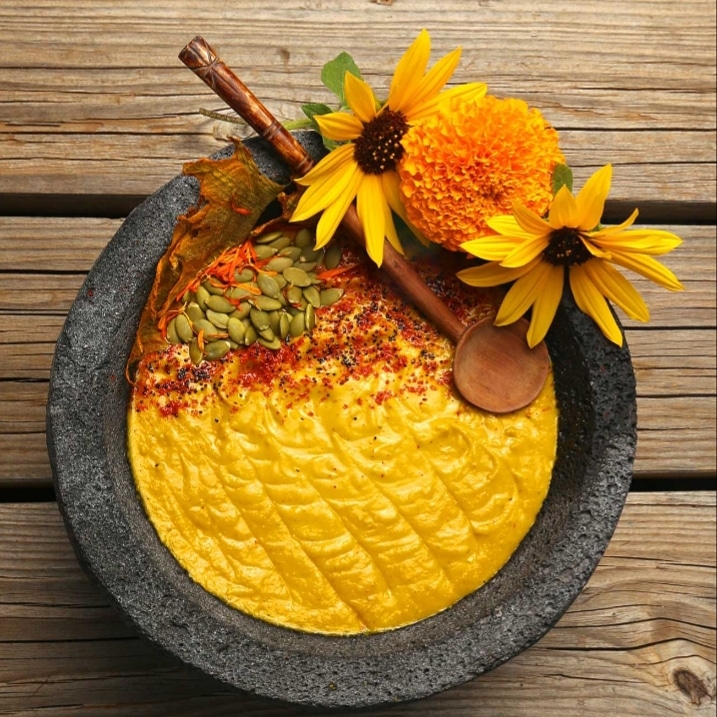 Each fall as we enter the month of November, Indigenous people are confronted with the pervasive settler colonial narratives of our history by way of the holiday referred to as Thanksgiving.

Click to Tweet
Today, we sit in a powerful place in history, and we are reconnecting to who we once were. Reclamation of language, ceremony, and foodways are guiding us back into balance. Our matrilineal heritage has been invoked and we now see our women heading to Congress. Mothers are bringing traditional birthing practices home. We are witnessing the rematriation of tribal seeds, the Indigenous food sovereignty movement, and our collective voices are shifting consciousness on a global level.
To recognize that we are here, that the seeds of our matriarchs, carried woven into hair and hem, have been prayed over, honored and placed back into the womb of our earth mother and accepted water offering, is the most poetic and just testament to Indigenous resilience.
To be sure, the colonial narrative of Thanksgiving is a lie, but just as our oral traditions and histories are there for us to reclaim, we can't forget the communal power and personal obligation to rewrite this ceremony through our sacred, lineal commitments to food.
---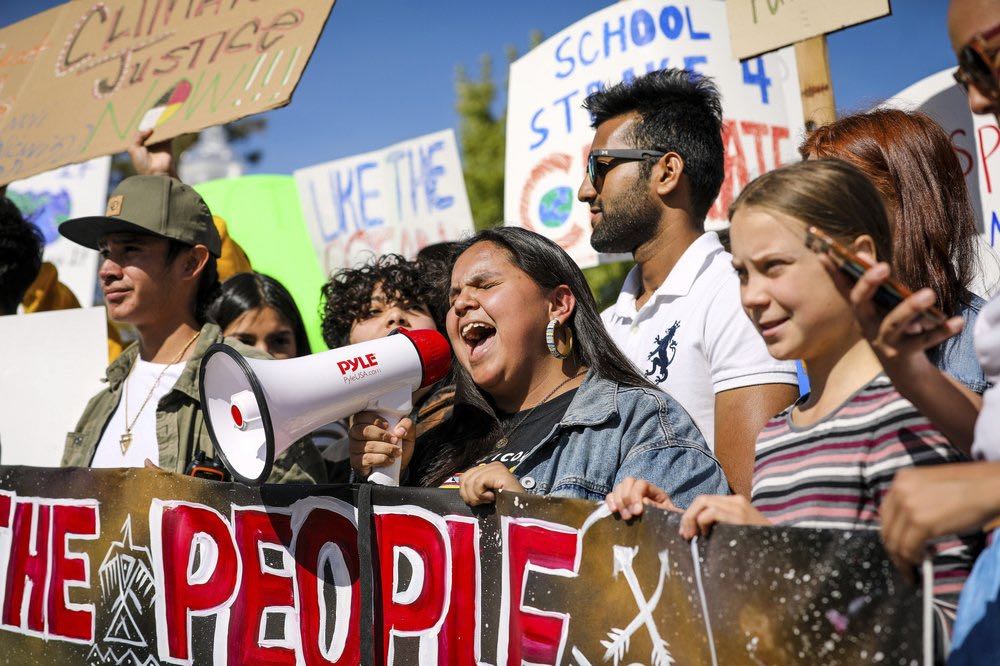 by

NDN Collective
Today's rally and march to the Mayor's office continues the long effort of climate justice and Indigenous activists to pressure government to honor Indigenous rights and to take bold climate action.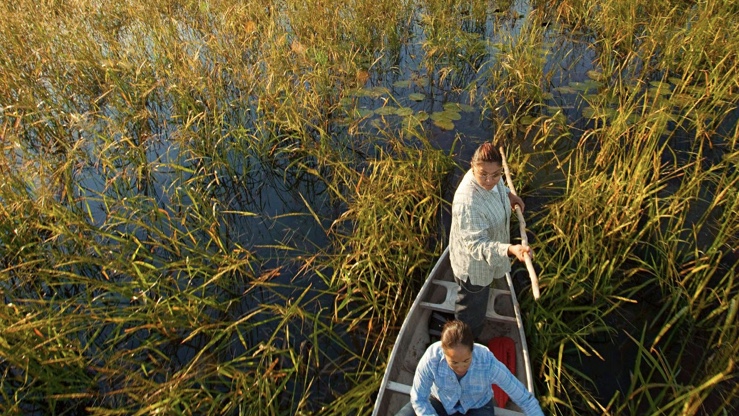 by

Sarah Manning
Indigenous Nations today can transition our economies from colonial models to culturally responsive systems based on care, reciprocity and the regeneration of life.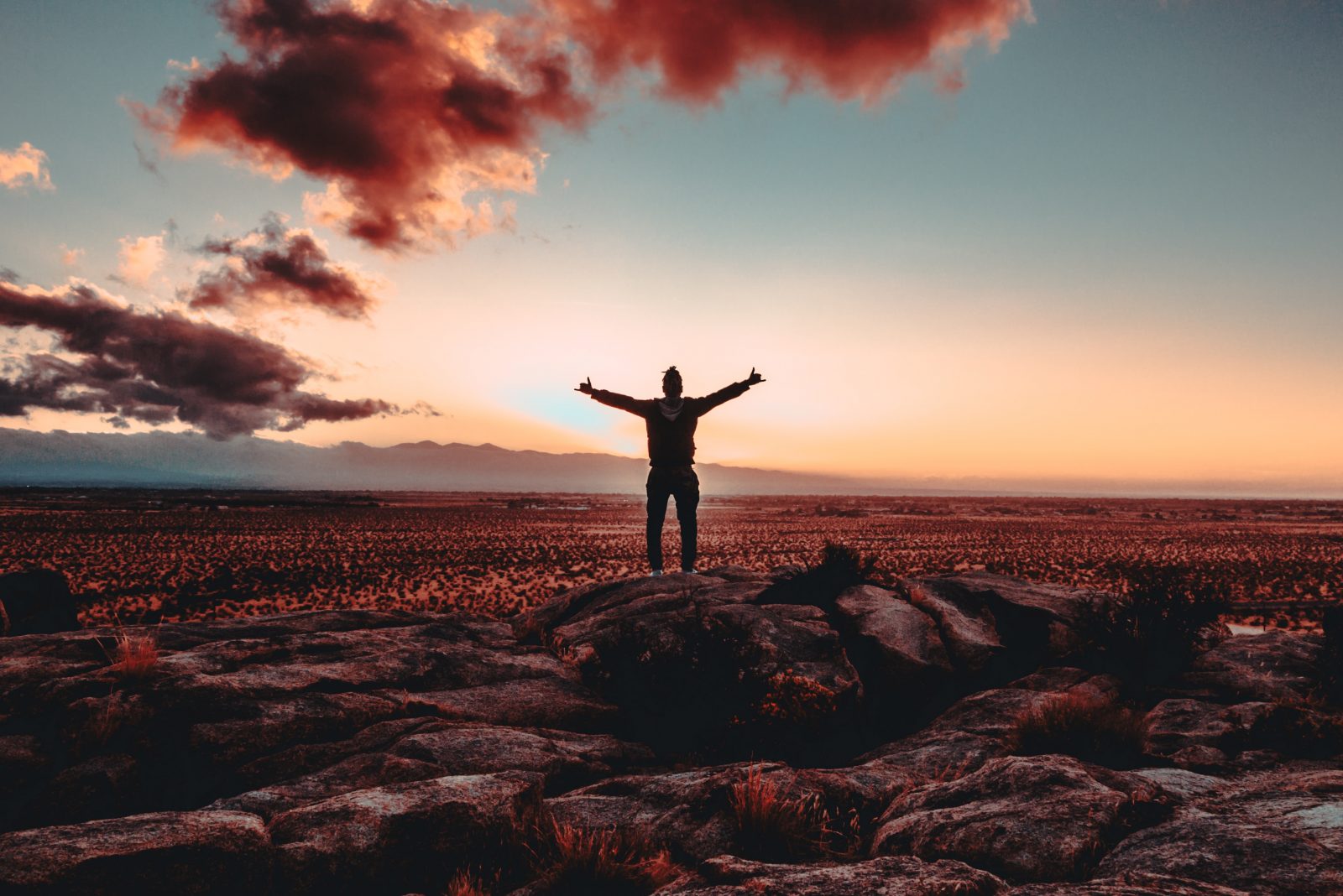 by

NDN Collective
Questions, Answers, AND MORE!