FOR IMMEDIATE RELEASE:
March 22, 2021
Rapid City, SD — Today, NDN Collective announced that the charges against Nick Tilsen, NDN Collective President and CEO, and all other Land Defenders arrested on July 3 in the Black Hills will be dropped. This announcement comes after months of political pressure from grassroots groups, including petitions, social media campaigns, and local and national media coverage of the cases.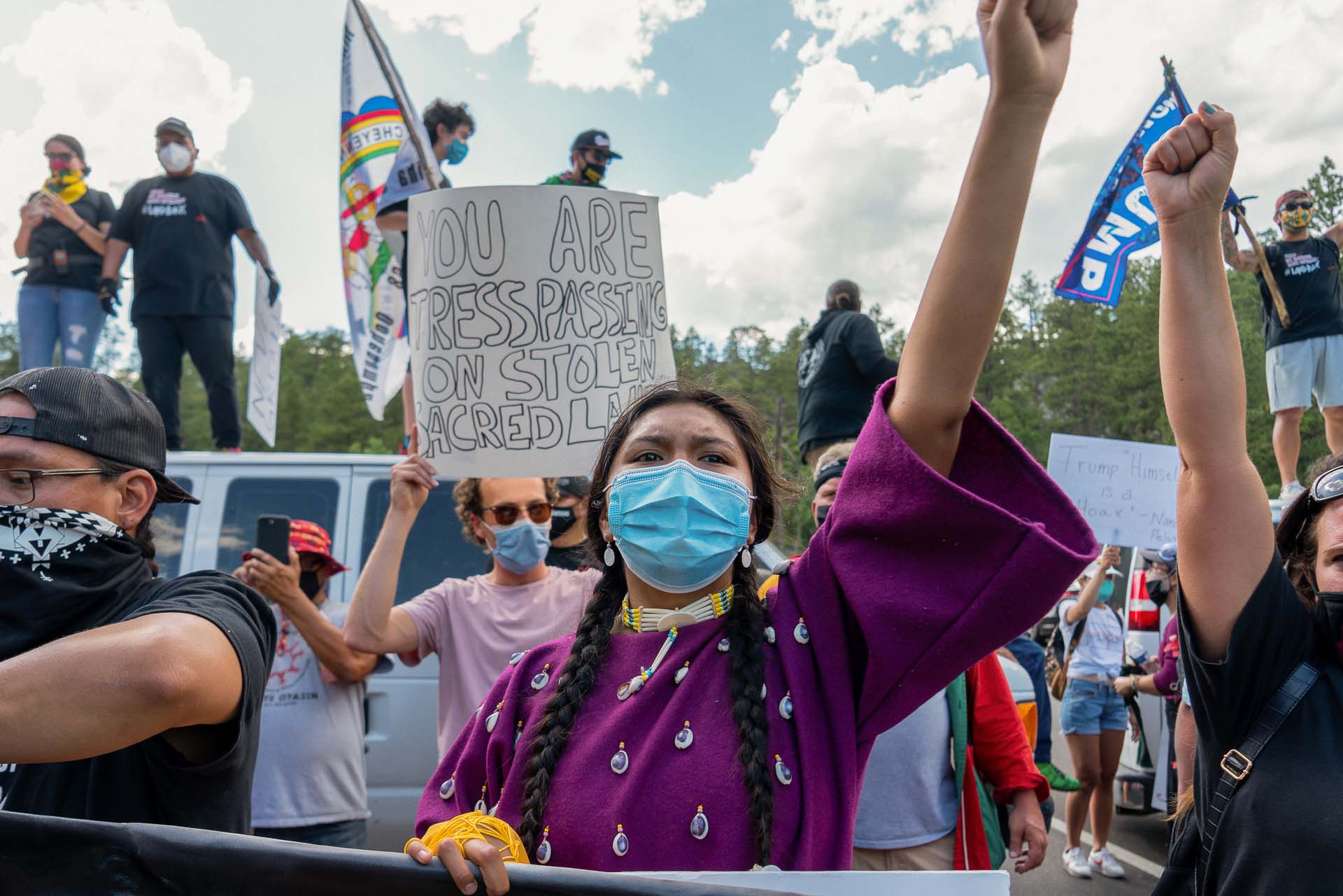 In the lead-up to former President Donald Trump's visit to the Black Hills last summer, over 200 Indigenous people and allies, including Tilsen, were met with force from the state police. Though Trump and his group were violating multiple treaties with their presence, including one through the U.N. Declaration on the Rights of Indigenous Peoples, the Land Defenders faced multiple charges. In the end, 21 Land Defenders were arrested and charged with misdemeanors, and Tilsen, charged with a combination of misdemeanors and felonies, ultimately facing up to 17 years in prison.
"This victory and the dropped charges are a direct result of the Movement showing up and standing up for all the Land Defenders who took a stand in the Ȟesápa (Black Hills) on July 3. Tens of thousands organized, called, donated to our legal and bail fund and signed the petitions to drop these charges, and we acknowledge their invaluable support," said Nick Tilsen, NDN Collective President and CEO.
"The fact that the State is dropping these charges reveals that these were politically and racially motivated charges to begin with, exposing both the Sheriff and State prosecutor's ill intent to abuse their positions of power to suppress our movement and overcriminalize Indigenous people," said Tilsen. "How do I go from facing nearly 17 years in jail, to all charges being dropped? We organized, we fought, and we backed them into a corner where there was no longer any political upside for them to continue this unjust prosecution of myself and the other Land Defenders."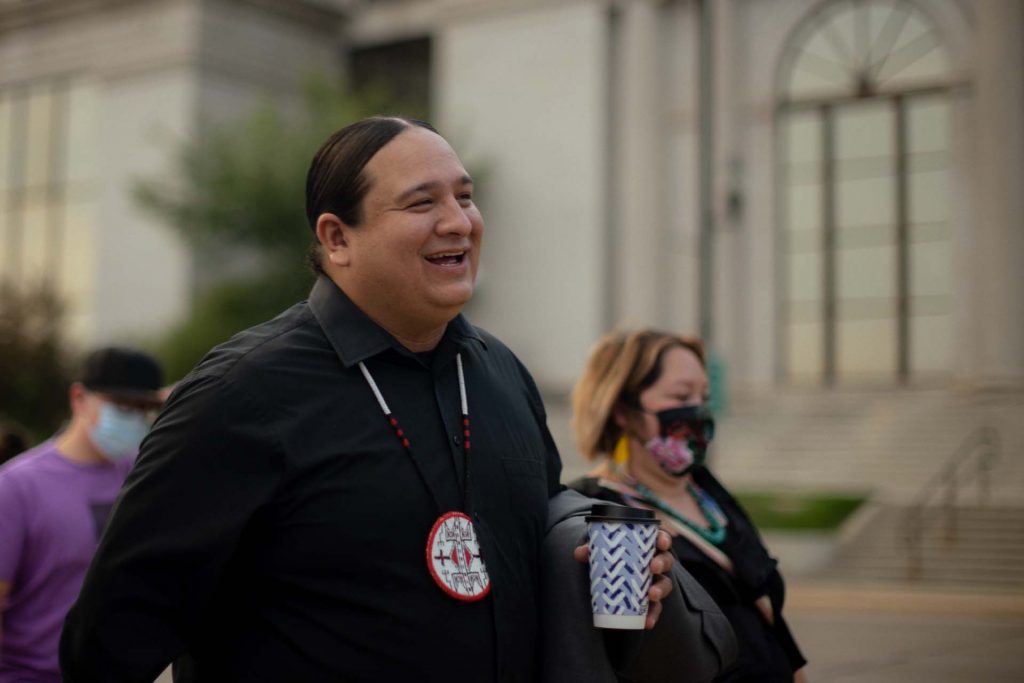 "The charges being dropped represent the start of a shift in power that is not only powerful in this moment, but necessary for the future of our movements. I feel a sense of relief that organizing won today and myself, Nick and all the Land Defenders won't have to carry the emotional burden of these charges moving forward," said Krystal Two Bulls, director of the LANDBACK Campaign at NDN Collective. "I have so much gratitude for the thousands of supporters who prayed, donated, called, emailed, signed petitions and reached out over the past nine months. This is a wake up call for our communities. We will no longer accept racially motivated attacks on our Land or bodies, without organizing in response! We will continue to organize forward and fight for all our targeted and incarcerated Relatives!"
"This is a day of victory for our Movement and our People, and we will utilize it to catalyze our cause forward." said Tilsen. "Thank you to everybody that prayed, called, wrote and supported is in this struggle. As we celebrate this day we recognize the Black, Indigenous and people of color and LGBTQ community wrongly imprisoned and incarcerated still in jails across this nation. We are not free until we are all free. This is what I will continue to dedicate my life and work to is the true liberation of my people and our lands."
Land Defenders Nick Tilsen, Krystal Two Bulls, and Nataani Means will be discussing this breaking news in a conversation on NDN Collective's livestream show "NDN Live" on Tuesday, March 23, at 6 pm MST. The show will stream on Facebook, YouTube and Twitter, and will be hosted by NDN Collective Director of Communications Sarah Sunshine Manning.
###
** To book an interview, contact clpetoia@gmail.com **
watch "hesapa: A Landback Film", highlighting the events of July 3. Produced by Willi white, Oglala Lakota filmmaker and NDN Collective Creative Producer.
NDN Collective is an Indigenous-led organization dedicated to building Indigenous power. Through organizing, activism, philanthropy, grantmaking, capacity-building, and narrative change, we are creating sustainable solutions on Indigenous terms.