FOR IMMEDIATE RELEASE:
May 19, 2022
Rapid City, SD — Today, NDN Collective announced that amidst their ongoing boycott of the ​​Grand Gateway Hotel, Foothills Inn, and Uhre Realty, a number of local businesses have made pledges condemning racism and expressing pride to serve Indigenous people.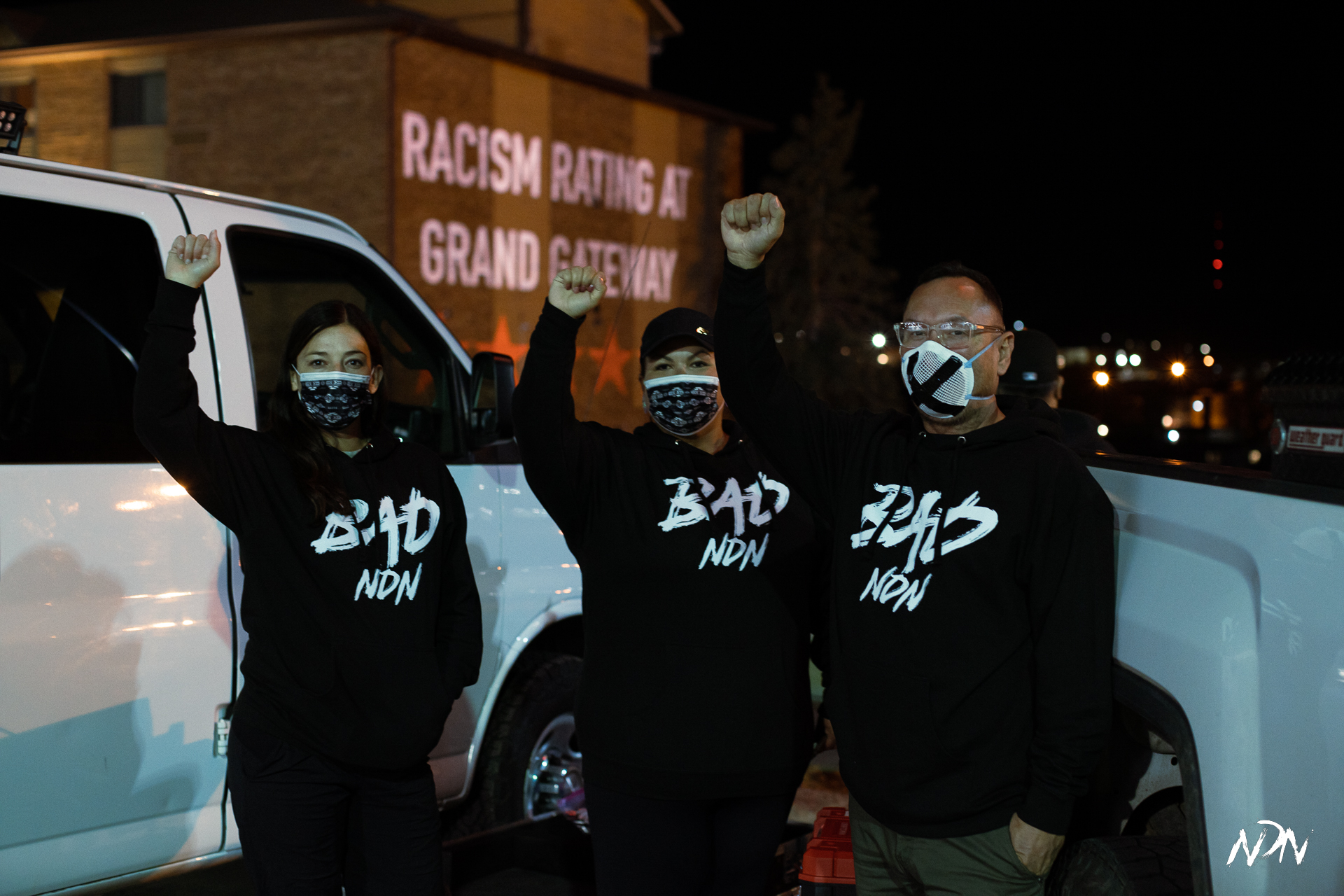 On Sunday, NDN Collective held a light projection action at the Grand Gateway Hotel to bring more visibility to the group's boycott and demands for change.
He Sapa AIM, Wambli Ska Society, COUP, Journey On, and International Indigenous Youth Council have been supporting the boycott on the ground. NDN Collective encourages people in Rapid City and beyond to plug into the action here.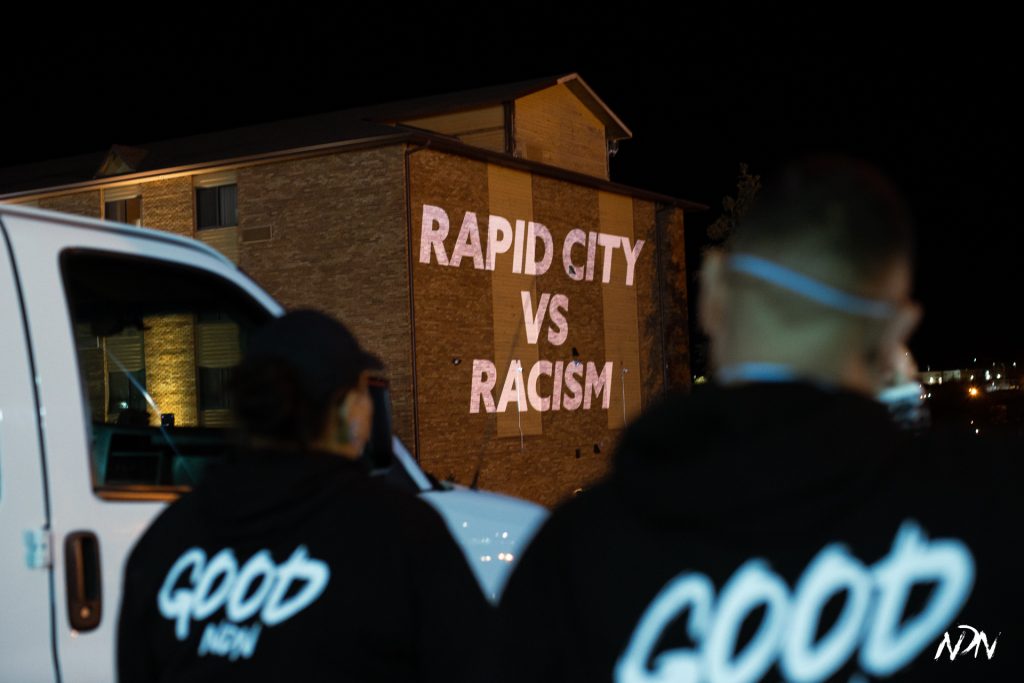 "Today marks the middle of the fifth week of boycotting the Grand Gateway Hotel and other Uhre family businesses," said Sunny Red Bear, racial equity director at NDN Collective. "We continue to gain support from our community in various ways and find ourselves amazed at the solidarity expressed during our picketing lines!
"We love our community, we love our people – and because of that love, we won't back down until Rapid City creates concrete consequences for any businesses that have racist practices and policies."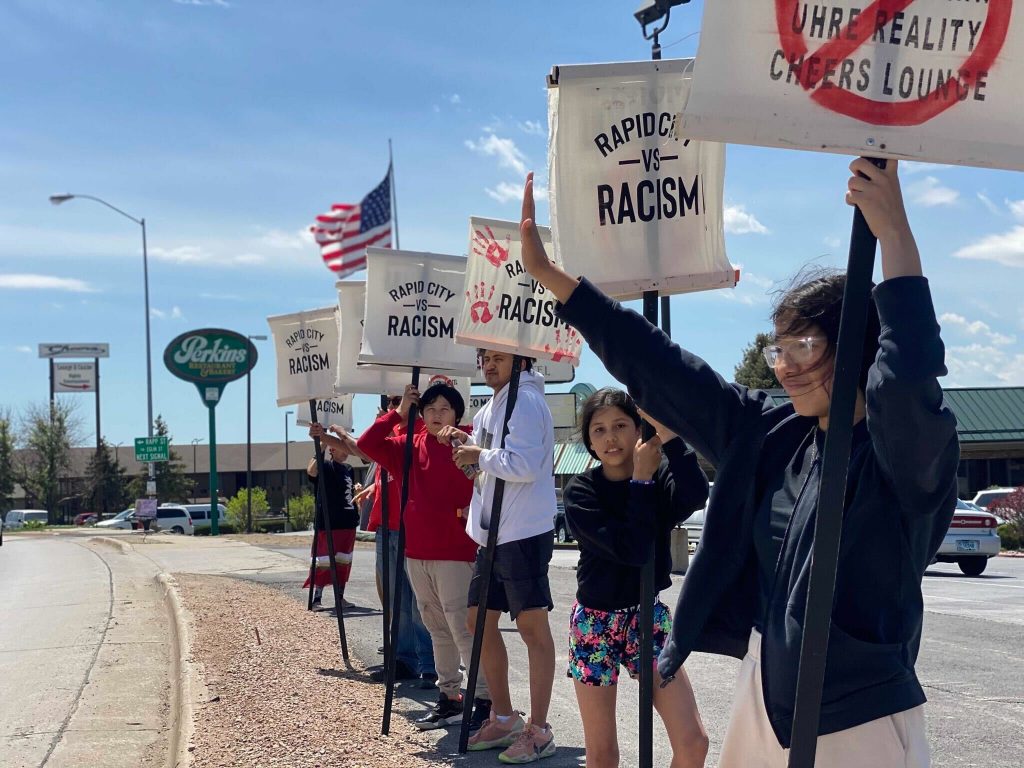 "As a lifelong Rapid City community member, Lakota woman and mother, I find the racist acts by the Uhre family – whose businesses operate in a predominantly Native part of town – infuriating and unacceptable," said Bre Jackson, Executive Assistant to the President & CEO of NDN Collective. "I implore everyone to write to our city and state leaders to call for the enforcement of US Code 42 in the Civil Rights Act, which prohibits businesses from practicing discrimination and segregation.
"We will not quietly walk away from this issue or give passes that allow racists to do business as usual. It is past time for a reckoning, one where we put an end to all forms of racism."
"When we are confronted with racist acts and policy, we must do more than speak out – we must act," said Gene Swallow, Front Desk Executive at NDN Collective. "We're asking our community and our allies to join us in our anti-racist efforts, in order to build a safer and more equitable world for Indigenous people – starting right here in Rapid City."
NDN Collective is on week five of holding a picket line three times per week to discourage the Rapid City community from supporting businesses with racist policies & practices, and instead use their buying power to impact change by redirecting their dollars to businesses that stand in solidarity with Indigenous people.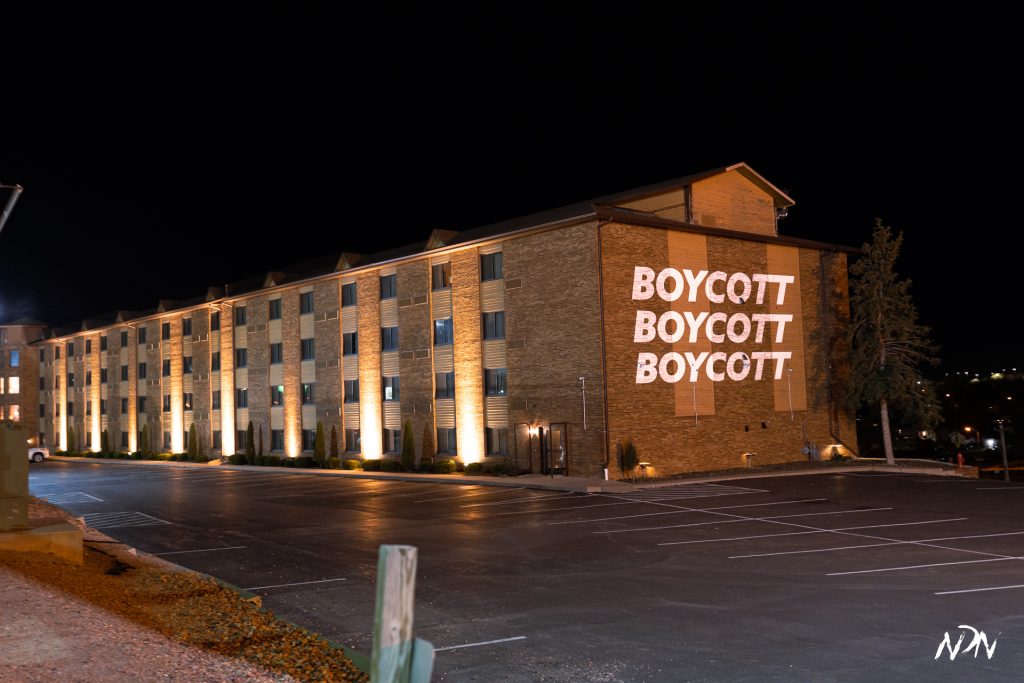 get involved here
###
NDN Collective is an Indigenous-led organization dedicated to building Indigenous power. Through organizing, activism, philanthropy, grantmaking, capacity-building, and narrative change, we are creating sustainable solutions on Indigenous terms.