Daniel Yazzie, founding member of Creek Patrol, had his life tragically cut short this week, after he was subjected to systemic racism, the fundamental failure of the healthcare system to treat his needs, and complications resulting from COVID-19. We at NDN Collective honor Yazzie, who we stood alongside in October 2020 at the start of what would become Camp MniLuzahan. We send our condolences to his family, and will continue to support them in his memory.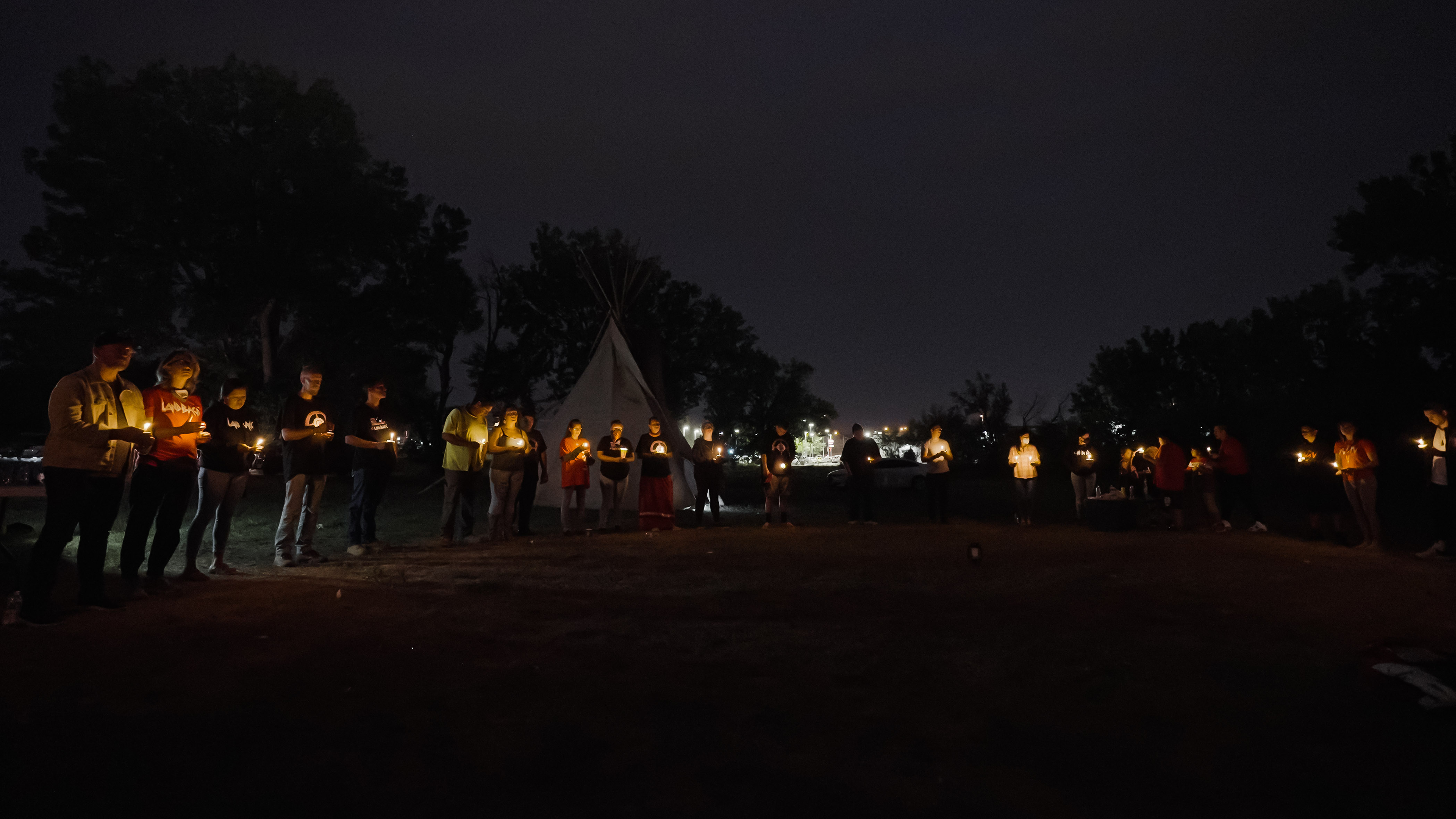 The loss of Yazzie's life is a direct result of the systems established by border towns such as Rapid City, which displace, harm, and kill Native Peoples. Border towns are white-dominated settlements built upon Native homelands that began either as military outposts, or in Rapid City's case, mining towns. The racism, violence, and erasure of Indigenous Peoples in border towns are upheld by individuals and institutions in power, such as the Rapid City Police Department (RCPD).
When referring to the 'About the Police' section of the Rapid City's government website, the department credits its start from "wild west" beginnings – a nod to the racist history of development and taming of the land and the people brought forth by manifest density and genocidal policies. The formation of the police in Rapid City started in 1882, 6 years after the first prospectors came looking for gold illegally in the He Sapa (The Black Hills), which is unceded Lakota territory per the 1868 Fort Laramie Treaty.
Since then, RCPD has consistently instigated violence against our Relatives, who continue to caretake the land and the people. According to a report by The Appeal, Native Peoples make up less than 8.7% of South Dakota's population, but account for roughly half of those booked in jails. Another 2014 report by the Center for Juvenile and Criminal Justice states that Native Americans are more likely to be killed by police than any other race. We see this violence and prejudice happen to our Relatives daily, and the stories of Yazzie and our other houseless Relatives are no different.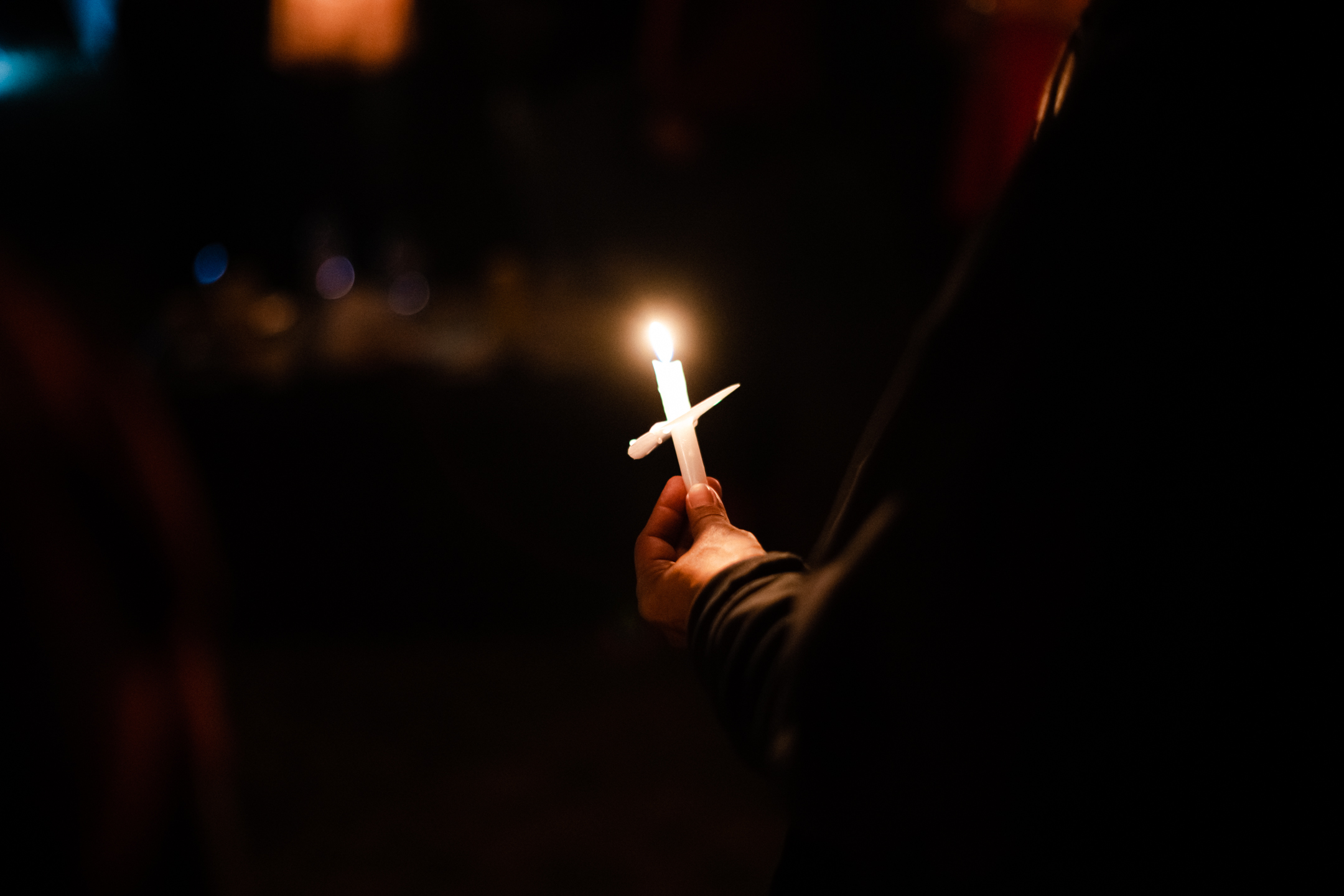 Daniel Yazzie was one of the founding members of Creek Patrol who was dedicated to his family and his beloved niece. His charismatic personality attracted extended family all throughout the community, and he was driven by principles that embodied compassion and loyalty. The last few days of Yazzie's life were a chain of events that shed light on the inequities maltreatment and dangerous bureaucracy that led to his passing. Yazzie, who had COVID-19, was denied medical treatment at Monument Health, and was then picked up by the RCPD, who took him to CARE Campus where he was denied a safe bed because he was not intoxicated. After repeatedly being denied support through city services, Yazzie was then dropped off by the RCPD in a city park late into the night without any means of survival.
Creek Patrol found Yazzie alone and without a walker or a wheelchair, indicating he had survived the night by crawling to the creek to drink water. They were able to help him secure a room for the weekend as well as provide meals to him. After checking out of the hotel room, he was feeling ill and his relative took him to Monument Health, where he was finally admitted and passed away just a few hours later. Yazzie's story is felt so deeply within our community, like an earthquake shaking us down to our roots. His death feels like a silent scream that can only be felt by those that have experienced this pain. He is more than just an example of racial injustice. He is one of many Relatives who have endured such consistent and commonplace mistreatment.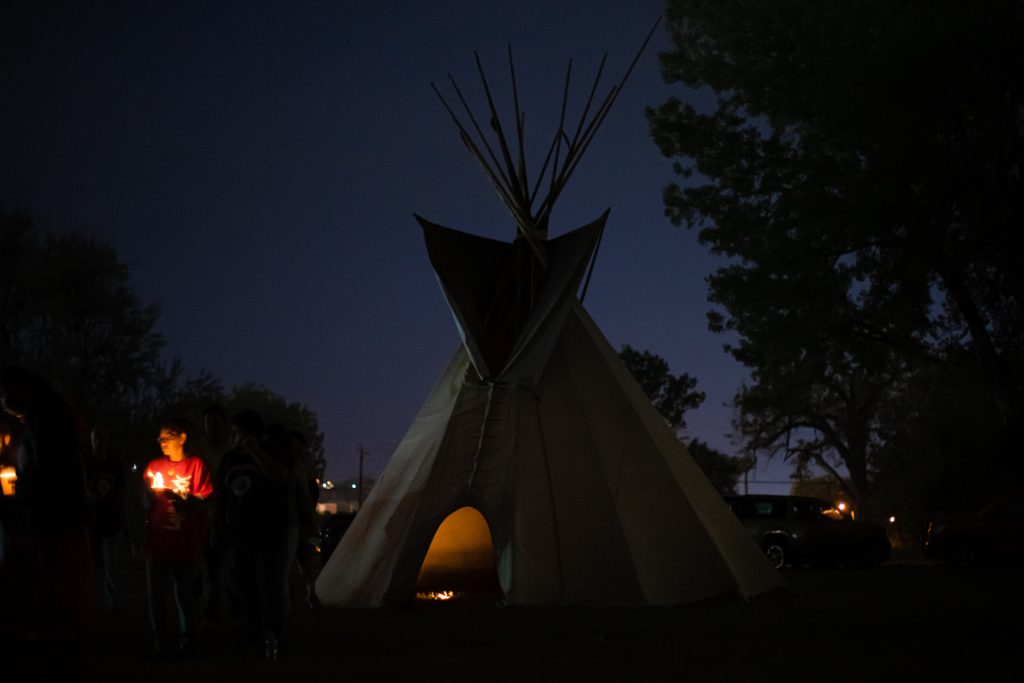 Just one day after Yazzie's passing, another Relative suffered at the hands of RCPD, experiencing deprioritization of his well-being, overt discrimination and protracted abuse. The Relative, a parapalegic and longtime resident of Rapid City, was heading to The Breadroot Natural Foods Cooperative and tried to utilize the ramp outside of the business in his wheelchair. The uneven pavement at the front of the ramp is an issue that the new Co-op building renters have been trying to address in an effort to afford accessibility to all. A statement from the Co-op regarding the incident reads:
"Our ramp has been a huge issue for years, but it was never prioritized from previous management. The facilities manager and landlord have been working together to get a company to come out here to fix it, but all companies are backed up for months. There is huge indent at the top of the ramp where it meets the sidewalk, so it always causes issues for people with carts, or anyone in a wheelchair."
As our Relative attempted to utilize the ramp, he was knocked backwards, hitting his head on the pavement. A customer who witnessed the events called management and management called the paramedics for assistance. Upon arrival, the paramedics and police began to question the Relative about his level of intoxication, racializing him, and prompting other questions from the rapid response team, intended to humiliate him, rather than assess his state of well-being. The officers were slow to pick him up from the ground and the ambulance crew was reluctant to offer him care. An account from the Co-op statement reads:
"The customer grabbed something to cushion his head, as [the Relative] just laid there. He was conscious the whole time, but was crying from the fall. EMT's were quick to arrive, there were about 4 of them. All of them knew who he was, but I don't think that benefited [the Relative]. Immediately, they started making fun of him stating "[Name] what are you doing?!", "Did you check yourself out of detox this morning?!" Immediately started harassing him about getting out of detox. They did not seem concerned about him, and were slow to start helping him up/ensuring he was ok. Not once did I hear them ask [the Relative] or any of us that were outside what had happened."
This type of intentional humiliation and maltreatment of Native People on the streets of Rapid City, and inside of its institutions is directly connected to the racism and violence against Native Peoples that is part and parcel to the foundation of this country.
Today, the crisis in policing is the culmination of a thousand other failures—failures of education, social services, public health, criminal justice, and economic development. Our Relative's humiliation and substandard care as well as Yazzie's death, both occurring on the streets of Rapid City, are examples of this crisis — with so many more that are not named here.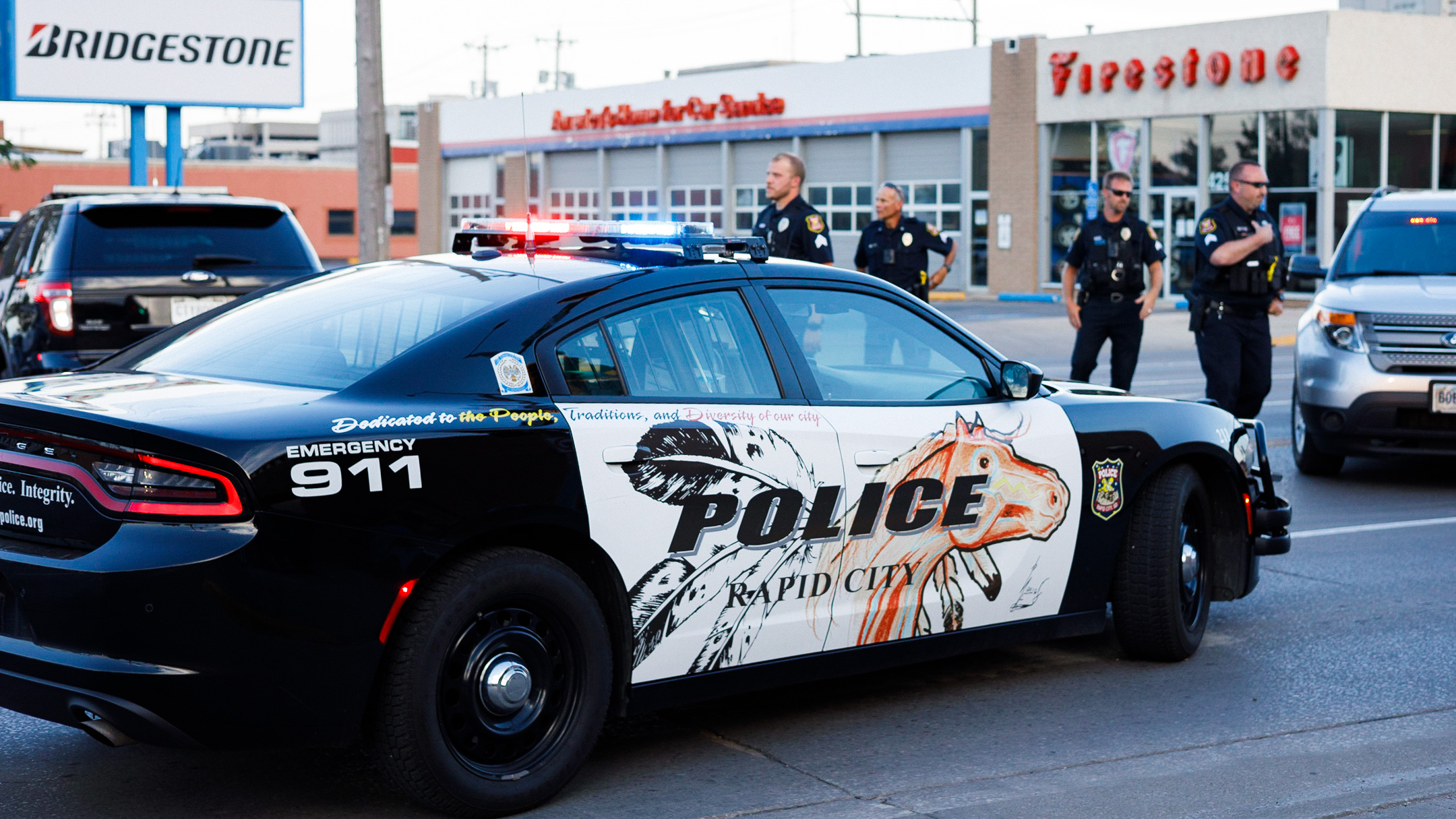 The abuse of our Native Relatives is sustained through the legacy of policing in this country and the way it negatively impacts Black, Indigenous and People of Color every day. The best people, with the best of intentions, cannot fix this system from within. The system itself must be abolished and transformed in order to serve the public good and be part of a justice and care-centered society. Any other solution contributes to the further destruction and demise of our people and individuals like Yazzie and our Relative who were victimized by it.
We demand that service organizations, like Care Campus, change their policies to make their services more accessible, whether our Relatives are intoxicated or not. We demand external third-party investigations on allegations of police brutality. We demand that in the interim, moving towards complete dismantlement of this system, that social workers positions be created who are NOT police officers, for the immediate safety needs of our Relatives. We demand a public acknowledgment of the harm caused by the Rapid City Police Department towards the Native community. We call on our Relatives and allies to contact the RCPD Quality of Life Unit Director, Jim Hanson at Jim.hanson@rcgov.org, sharing our demands!
The RCPD has a legacy of being violent towards Native people. We cannot continue to reform and hope to change a department whose roots are buried in the killings of Indigenous people. It can only be dismantled. From there, we will create and build a new way for our community to protect one another. Creek Patrol, Camp Mniluzahan, and the legacy that Yazzie and our Relatives have helped to create are the foundation of community-led public safety that our communities deserve. One that serves the people and the land, instead of killing them. There can be no healing or community until there is acknowledgment of the trauma.