For Immediate Release: January 29, 2021
Contact: Aprill Turner, aprill@megaphonestrategies.com, 202-499-0120;
or Cabot Petoia, cabot@megaphonestrategies.com, 828-899-9239
To book an interview, contact aprill@megaphonestrategies.com
NATIONWIDE– NDN Collective and Camp Migizi released the following statements in opposition of the Line 3 Pipeline Project:
"Line 3 is cutting through our Anishinaabe territories – directly through some of our reservations and through even more of our treaty lands; it is being built without the consent of Tribal Nations. Like the 60 year old pipeline before it, it will poison the entire surrounding ecology—our wild rice, wetlands, lakes, and wildlife," said Nikki Pieratos, Bois Forte Anishinaabe, Managing Director of NDN Fund. While we are all energized and celebrate the stop order on the Keystone pipeline, that same oil will just flow through Line 3 and that would be one of the biggest crude oil pipelines in the world…with severe detrimental impacts –$300 billion in carbon cost, unquantifiable loss of life, violence, and sex crimes against Indigenous women and children."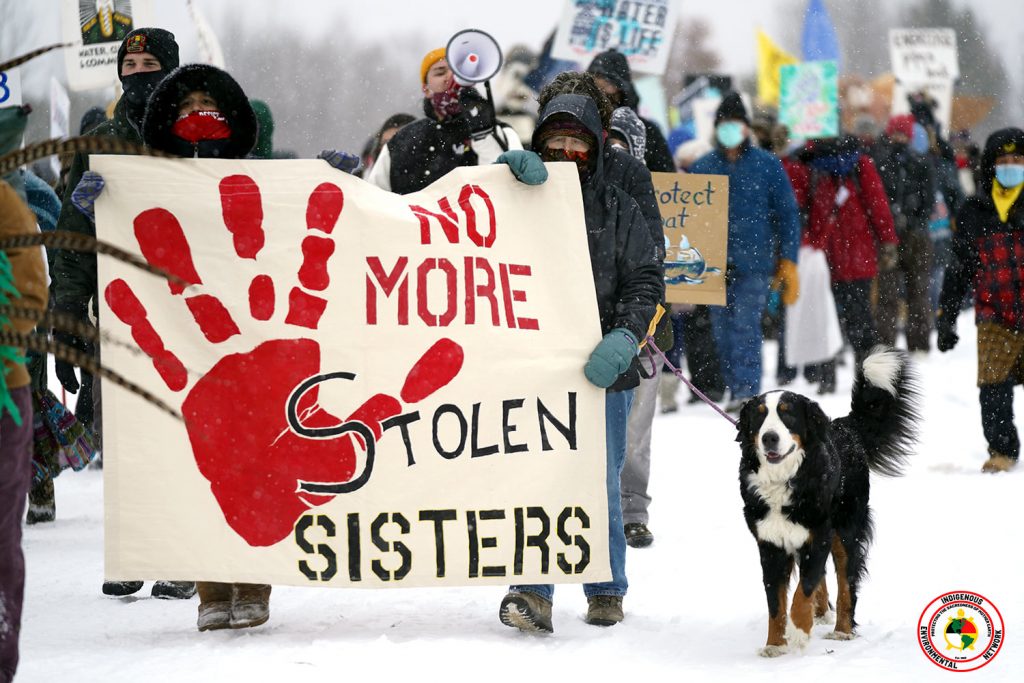 "The new corridor of Line 3 is actively being built through Anishinaabe territory and violates several treaties. Our land, our water, and our traditional foodways are under attack. Anishinaabe wetlands, where manoomin (wild rice) grows on the water, is sacred and should be protected at all costs. Our future generations, our children and their children, depend on the choices we make in this moment. It is long past due time for shutting down pipelines, for divesting from the old and tired fossil fuel industries, and investing in clean and renewable energy solutions. Indigneous peoples are the original stewards of this land and our people are leading solutions for how we heal and take better care of ogiin-aki (mother earth)," said Korina Barry, Leech Lake Anishinaabe, Managing Director of NDN Action
"Many of us here in Fond Du Lac stand here today in open opposition, risking our life freedom and safety to stop a tar sands oil pipeline. The world stood with Standing Rock, now we need you to take a stand against Line 3, The Fond Du Lac Band was forced into this, that is what a Sophie's choice is, when you are strong armed into a deal for fear of losing a sacred spot such as The Sandy Lake memorial, we are essentially held hostage by a foreign oil company who has more right to be here then I do. We ask those in power to hear us, hear me as a Mother terrified for the future of my Children, hear me today so that you do not bury me beneath this pipe tomorrow," said Taysha Martineau Fond Du Lac Band Member, founder of Camp Migizi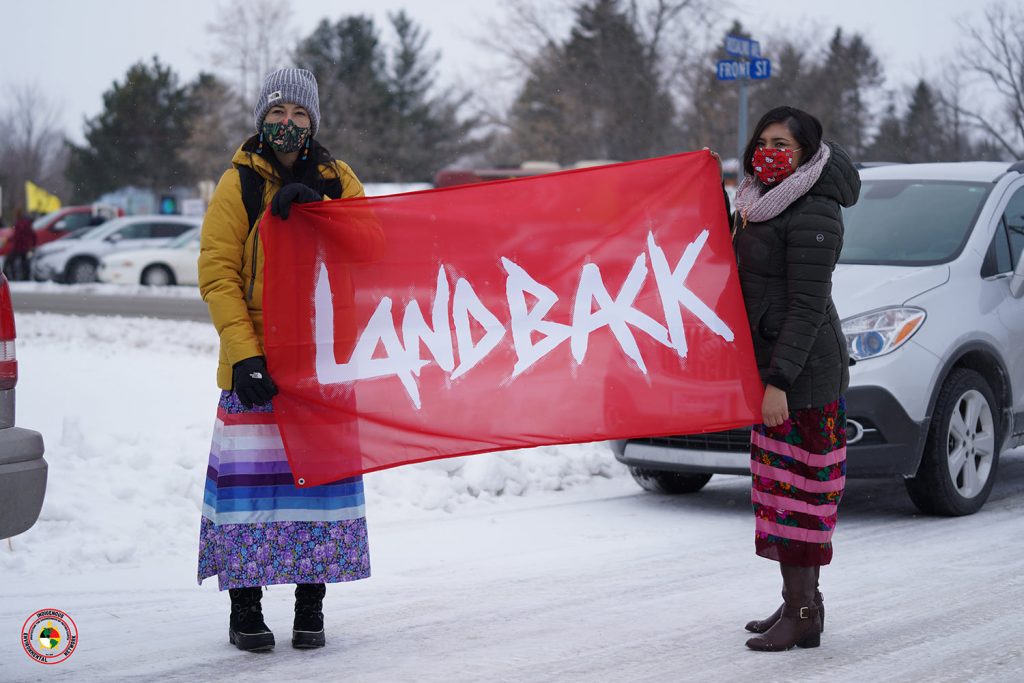 There are several indigenous protests scheduled for today in Minnesota, including 'Protect the Water, Revoke the Permits' march in Kellogg Park organized by state and advocacy group MN350. Featured speakers will include Tania Aubid,State Sen. Jen McEwen, District 7, Duluth, and State Sen. Mary Kunesh, District 41, New Brighton. In Park Rapids, Giniw Collective is organizing a Water Protector Lockdown in Park Rapids.
To learn more information about today's events, please visit: https://mn350.org/events/protect-the-water-revoke-the-permits/ and https://www.facebook.com/giniwcollective.
---
NDN Collective is an Indigenous-led organization dedicated to building Indigenous power. Through organizing, activism, philanthropy, grantmaking, capacity-building, and narrative change, we are creating sustainable solutions on Indigenous terms.