Rapid City, SD – On July 17th thirty-three elders were arrested at the site of where nearly 2,000 people are gathering in peaceful resistance to the Thirty Meter Telescope that would desecrate Mauna Kea, a sacred mountain to the Native People of Hawai'i.
---
Two days after this incident, on July 19th, Governor of Hawaii, David Ige, signed an emergency order that would grant police more power to clear the way for construction equipment.
In response to these attempts by the State of Hawaii and the National Guard to silence and to escalate the situation by adding the occupation of militarized police, the NDN Collective is doubling down on its solidarity with the movement to protect Mauna Kea.
In an interview on July 22nd, Pua Case, an Hawaiin elder and an organizer, stated, "Mauna Kea is a sacred mountain for us here in Hawai'i. Mauna Kea is genealogically linked to the Native people of these lands. Mauna Kea is known as our kupuna, our ancestor, our teacher, our protector, our corrector and our guide."
The NDN Collective understands that it is much more than a mountain that the Native People of Hawai'i are rising for, they are rising, praying, holding song and hula for a place that informs their cultural identity. To lose this mountain would be to lose a part of their history, their ancestral knowledge and their culture.
That is why NDN Collective is proud to match every dollar donated to Hawai'i Unity and Liberation Institute up to $10,000, to reach a goal of $20,000.
---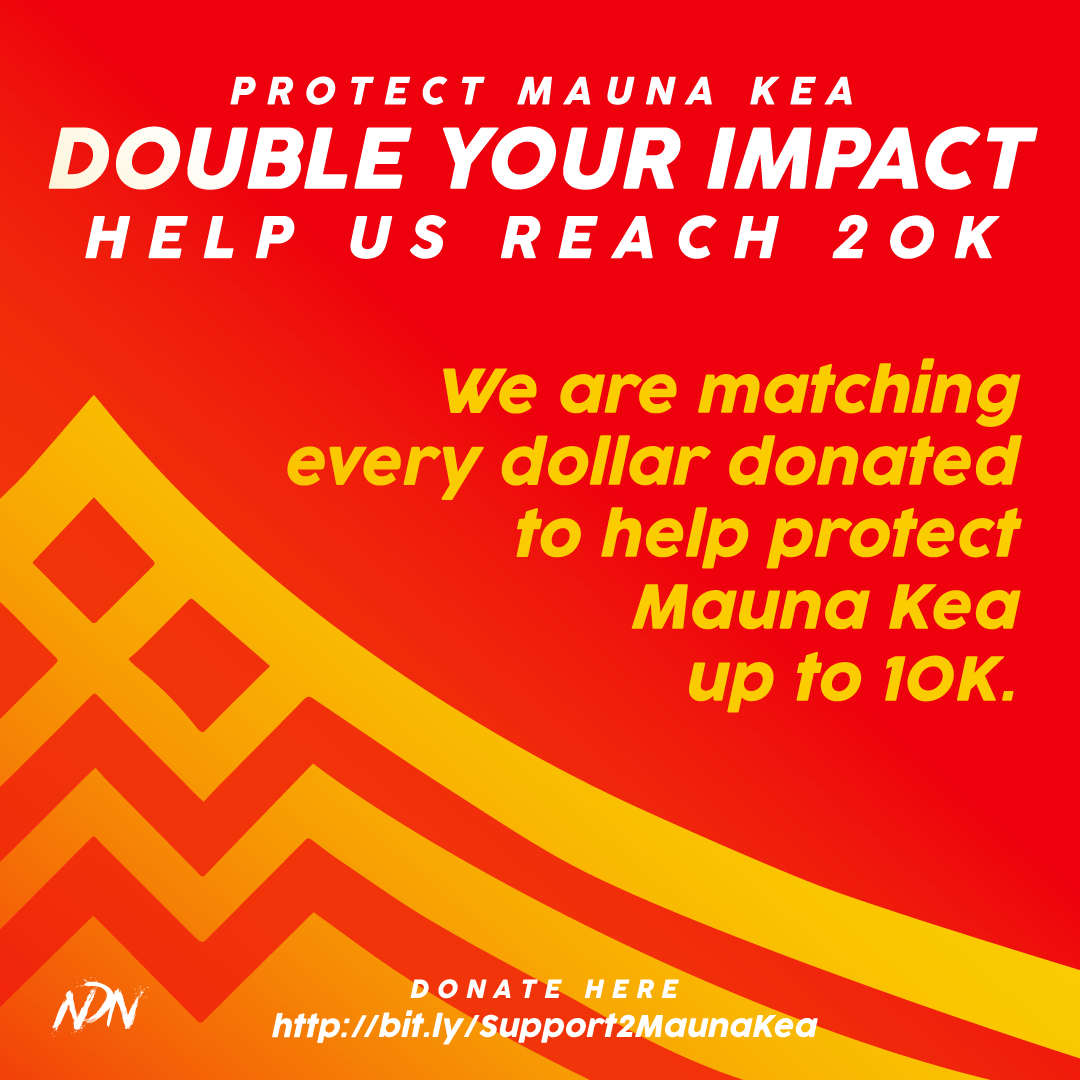 The Hawai'i Unity and Liberation Institute (HULI) provides nonviolent direct action (NVDA) training and support to communities throughout Hawai'i. HULI provides valuable and indispensable strategy and organizing skills to the camp that provide safety for all people involved.
---
The following is a statement from Nick Tilsen, President of the NDN Collective:
"The NDN Collective stands in solidarity with the Native People of Hawai'i. The movement to protect Mauna Kea is a movement founded in Indigenous identity, culture, language, and connection to land and connection to spirit. Mauna Kea has been a sacred site to the people of Hawai'i for generations. The proposed telescope is a violation of human rights and of the rights of the Native Hawaiian People. We stand in committed solidarity with this movement.

The NDN Collective exists for the purpose of investing in Indigenous power and to support the self-determination of Indigenous people to defend, sustainably develop and decolonize their communities.

The Native People of Hawai'i have been an inspiration and a shining example in asserting their dedication to their people and culture. Over the past thirty years they have organized to revitalize their Indigenous language , their ceremonies and their life ways. The movement to protect Mauna Kea is a continued extension of that spiritual and cultural foundation that they have built and we continue to stand with them in their efforts. We believe in the self-determination of the Native people of Hawai'i to determine their destiny and to protect their future."

Nick Tilsen, NDN Collective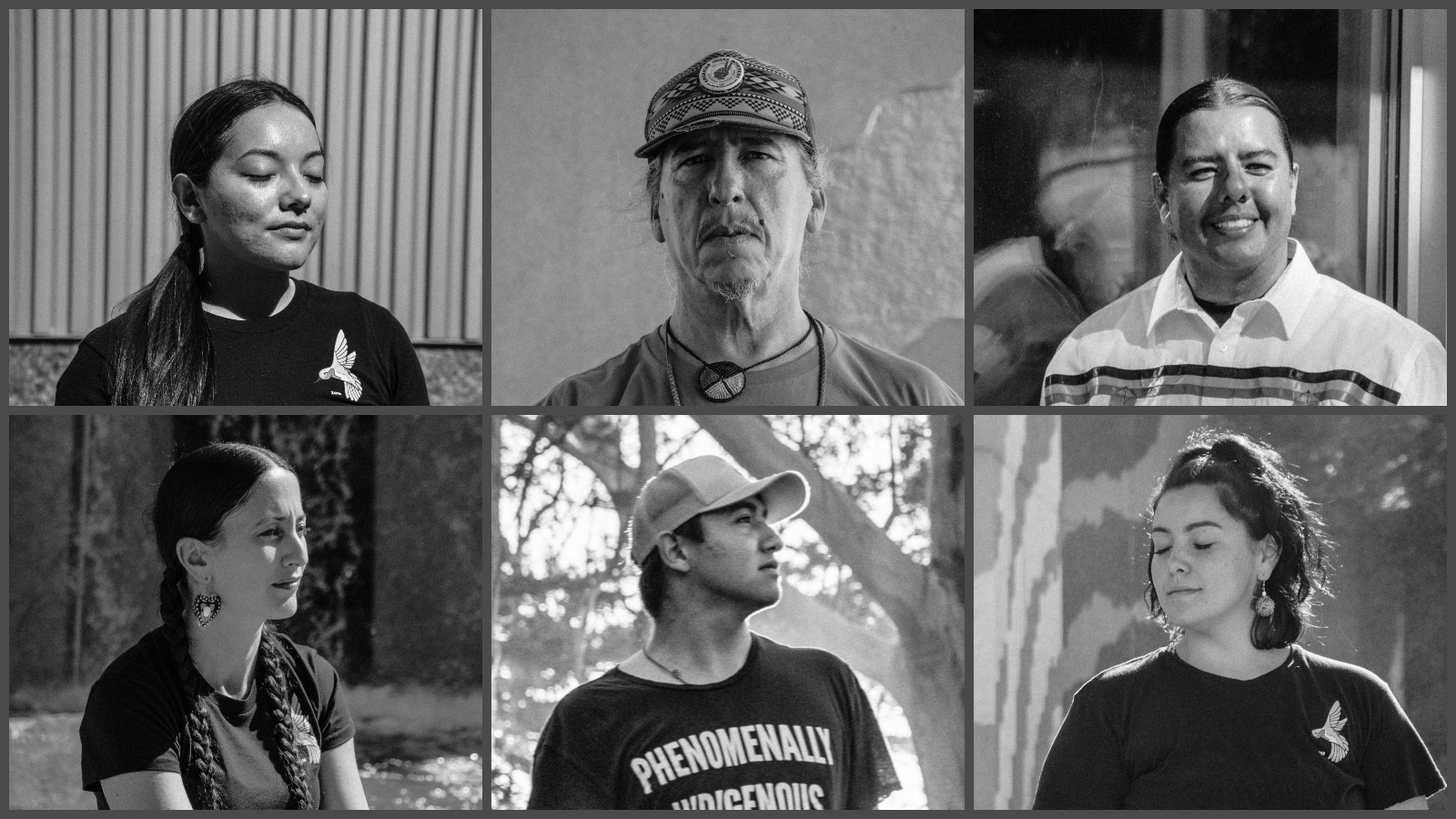 by

Sarah Manning
Six fierce Indigenous voices weigh in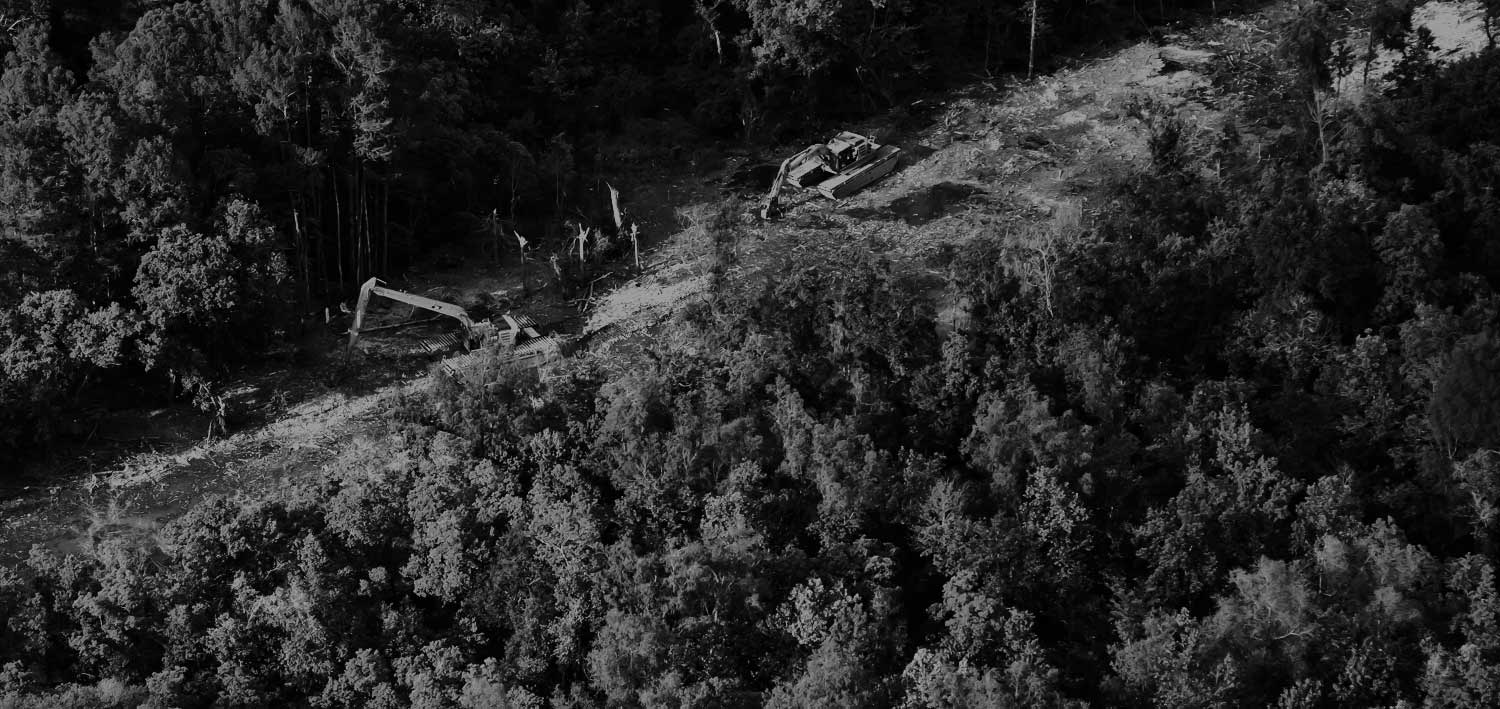 by

NDN Collective
From the Bakken Oil fields and the plains of Standing Rock, down to the swamps and bayous of Louisiana, Indigenous people are still fighting the pipeline every step of the way.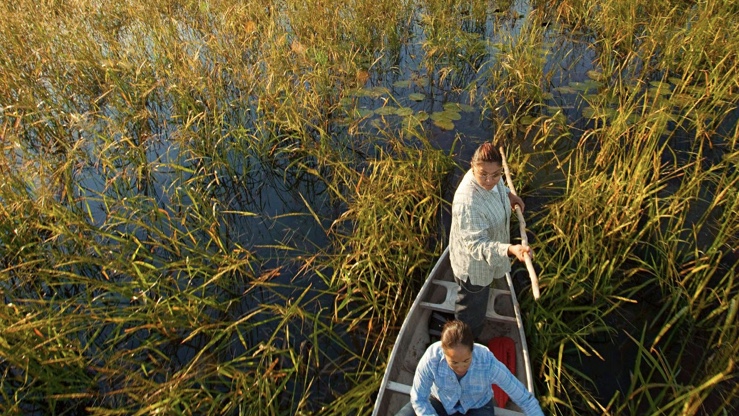 by

Sarah Manning
Indigenous Nations today can transition our economies from colonial models to culturally responsive systems based on care, reciprocity and the regeneration of life.