On Saturday, September 10th, NDN Collective hosted its 3rd annual backpack giveaway at Rapid Skillz, located in Rapid City, for PreK-12 students in the Black Hills region, and provided 600 backpacks, filled with various school supplies and NDN swag, for students in the community.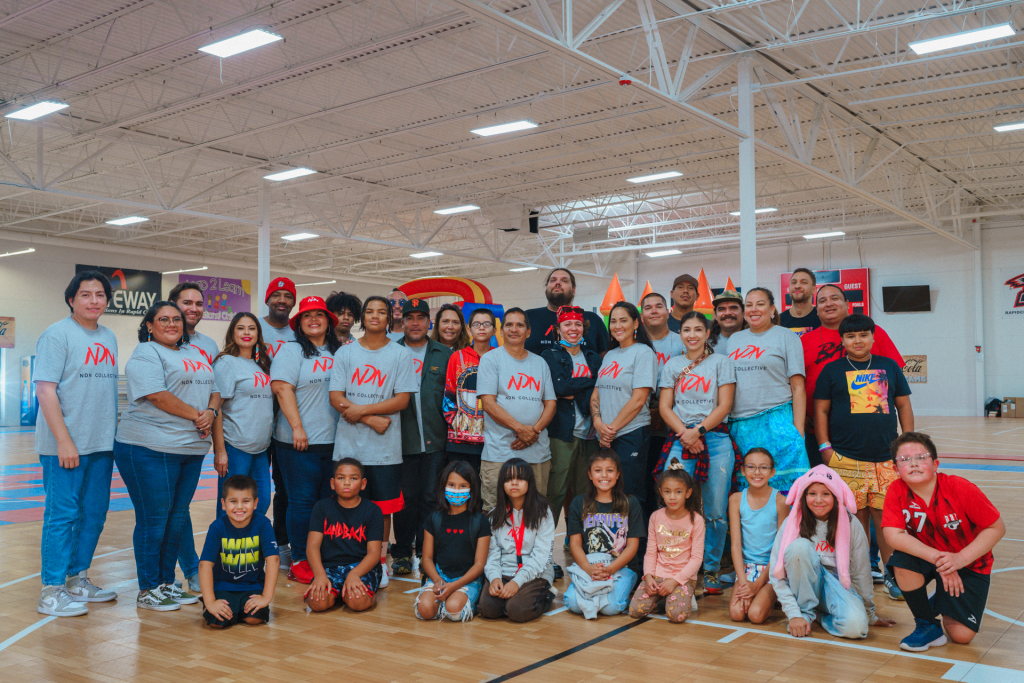 "This is NDN Collective's third annual backpack giveaway. We put a lot of intentionality into organizing the event as well as ensuring we're giving away quality items. It also allows us to connect with the community, to celebrate the wakanyeja and families," said Alberta Eagle, NDN Collective Director of Operations. "Our hope is that this event starts the kids' school year off in a good way and shows them we recognize, value and honor them."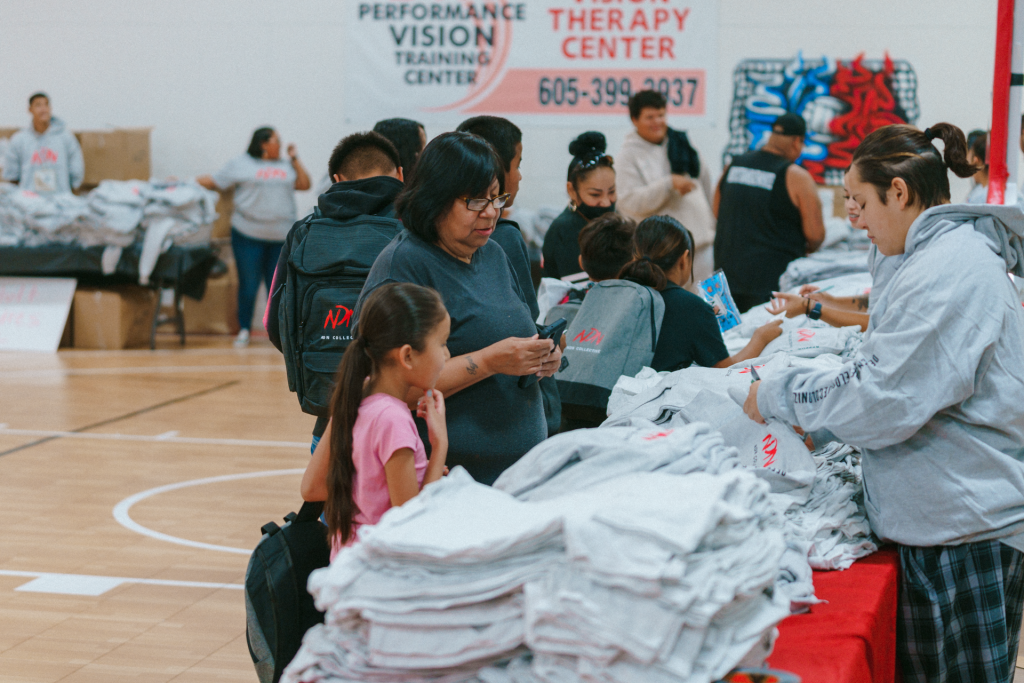 This year's event encompassed both a giveaway and a communal event, including a sit-down meal and activities for the youth, such as a bouncy house and a photobooth. The occasion was also a means of honoring youth and their parents/guardians as they embarked on a new school year.
In 2021 the event was so successful that the backpacks and giveaway items were dispersed to community members in under half an hour. That year's event also provided free COVID-19 vaccinations for students 12-17 who were accompanied by an adult.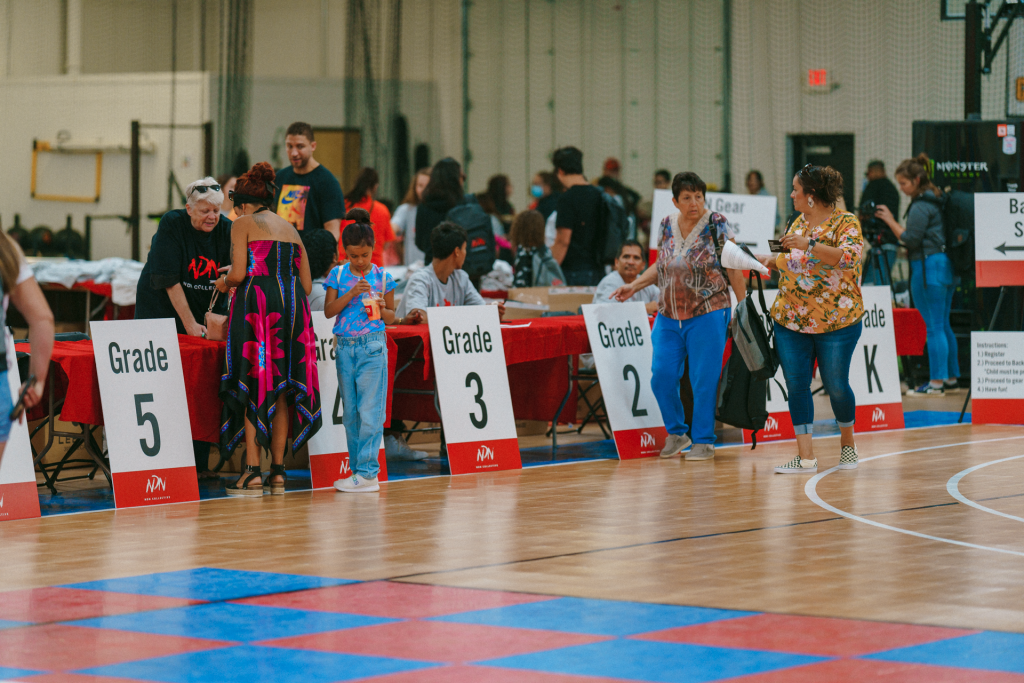 The backpack giveaway also provided an open enrollment opportunity for the 2023-2024 Oceti Sakowin Community Academy Kindergarten class – with last year's giveaway enrolling the inaugural kindergarten class, who started classes earlier last week.
"NDN Collective is all about helping our people, whether it be the backpack give away, climate justice for our people to breathe clean air and drink clean water, or to support the start of a school for Indigenous students," said Mary Bowen, Head of School, Oceti Sakowin Community Academy.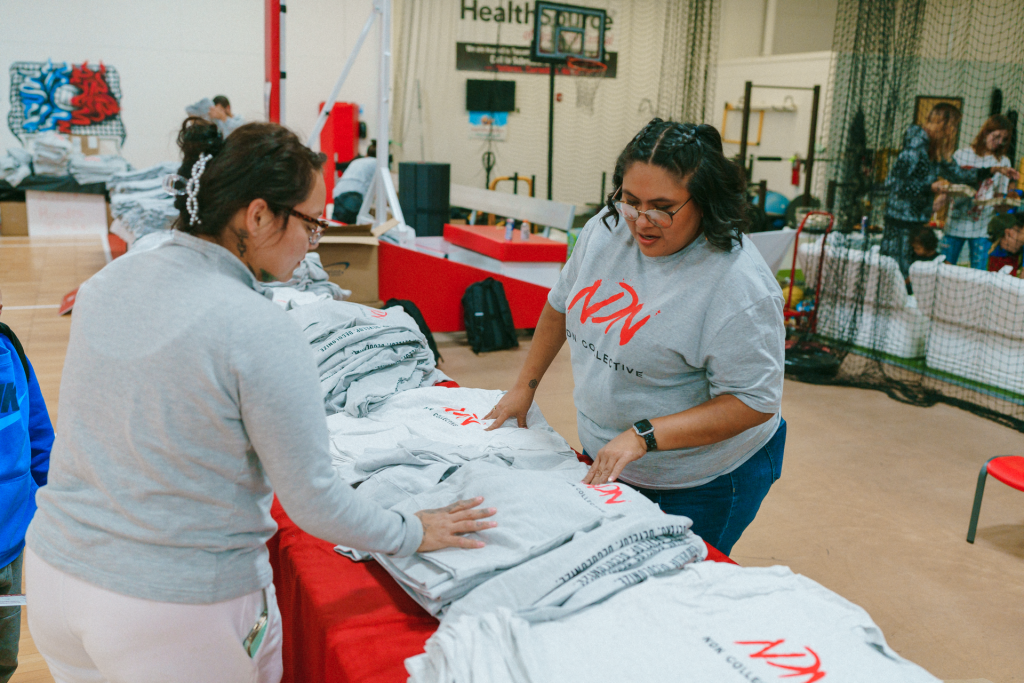 "Some of the students from Oceti Sakowin Community Academy attended the event and they got to see how as a community we help each other out. This is our way. Many of our students came to school on Monday proudly sporting new hoodies and t-shirts. It was a busy day but a wonderful day and we signed up six students for the next class of Kindergarten!"
The annual backpack giveaway event, which began in 2020, was created as a way to give back to the community and provide essentials in the midst of the COVID-19 pandemic.
More Photos from the 2022 Backpack Giveaway at Rapid Skillz
Click on photos to expand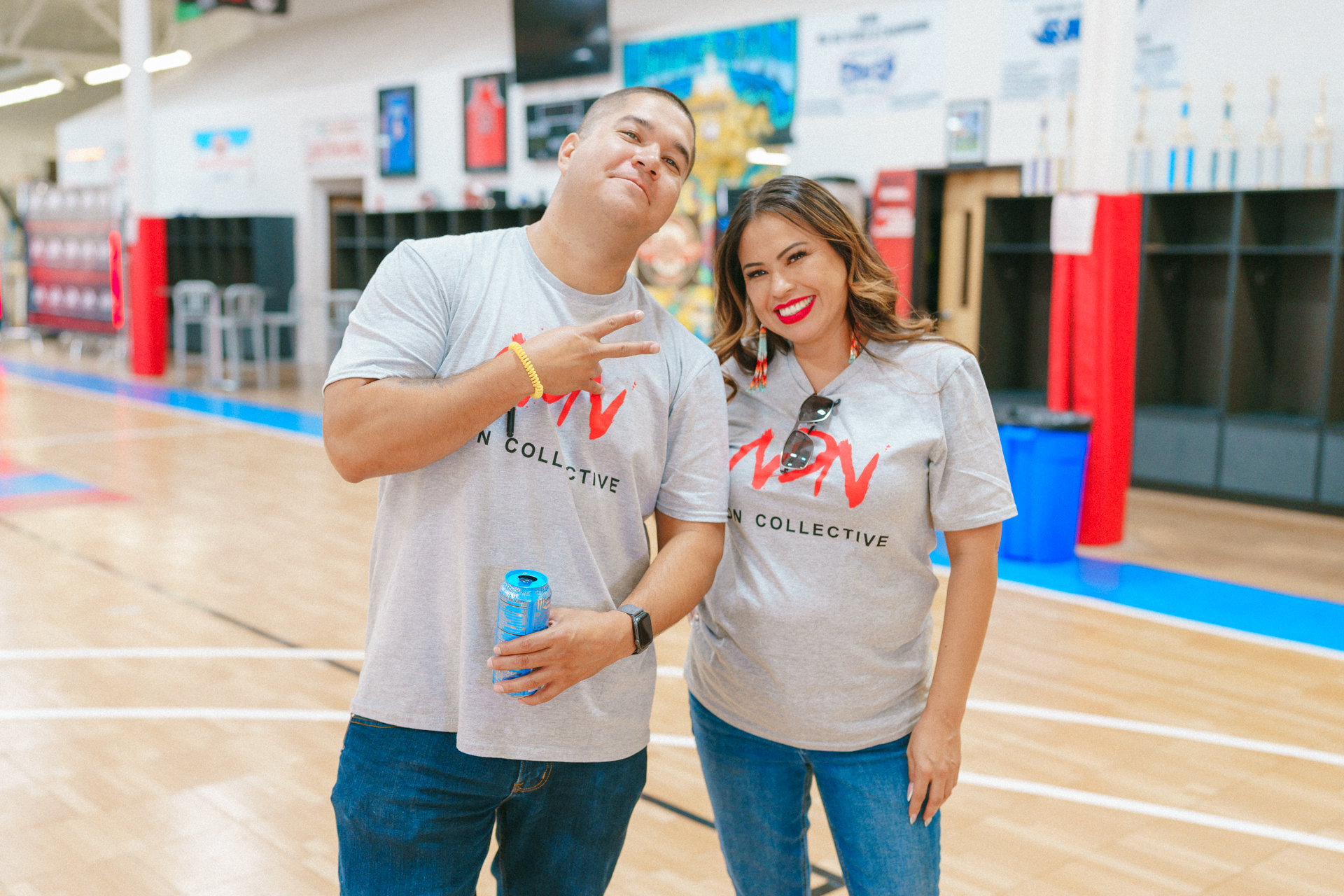 Check out additional media highlights and related stories on NDN Collective's Annual Backpack giveaway:
KNBN News Center 1 | NDN Collective Holds Backpack Giveaway to Help Kids Get School Supplies
NDN Blog | Supporting & Honoring Our Youth: NDN Collective 2nd Annual Backpack Giveaway Draws Hundreds | 2021
NDN Press Release | NDN Collective to Host Backpack Giveaway for Native American Youth in the Rapid City Area | 2020