Today's COP26 theme is energy, specifically: "accelerating the global transition to clean energy." Energy projects are of utmost importance as politicians and fossil fuel extractors continue to engage in greenwashing false solutions, such as "nature-based solutions", portrayed as revolutionary actions to curb carbon emissions by 2030. A message that has consistently been lifted up from Indigenous and frontline communities is, "Keep Fossil Fuels in the Ground." This message is intrinsically linked with nature-based solutions due to the fact that nature-based solutions attempt to utilize carbon market offsets to continue the legacy of natural resource extraction.
These greenwashed solutions and projects, and others like them throughout the world continue to devastate Indigenous and frontline communities in the name of energy independence, but we ask, independence for whom? Tens of thousands of people in America are severely lacking access to energy, particularly our Indigenous communities. These communities are on the frontlines of the devastating effects of natural resource extraction but very rarely benefit from the exploitation and devastation. Instead, their lives are put on the line as devastating environmental health impacts leave these communities without recourse.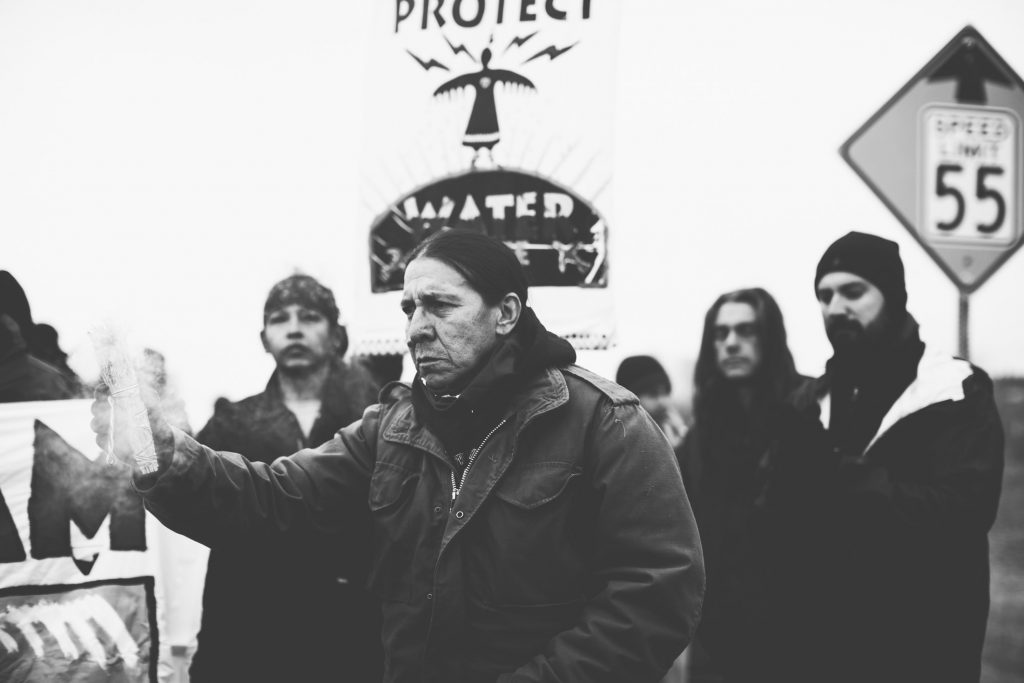 An example of the future of offset schemes is the Summit Carbon Solution proposed a project that would traverse much of the central United States. If approved, this would be the largest carbon capture and storage project in the world. This project is a reminder of the results that have come from the Production Gap 2021 Report. The report highlights the desires of nations around the world to move in the opposite direction of combating climate change. Instead of reducing emissions in half by 2030, nations around the world are proposing to more than double emissions by 2030.
From Indigenous and frontline communities in Standing Rock, Red Lake and White Earth to Bay Mills and Pembroke Township in the United States, all the way to the Shetland Islands here in Scotland. These communities are on the frontlines of fossil fuel energy projects that threaten their very basic rights to life and that of their future generations.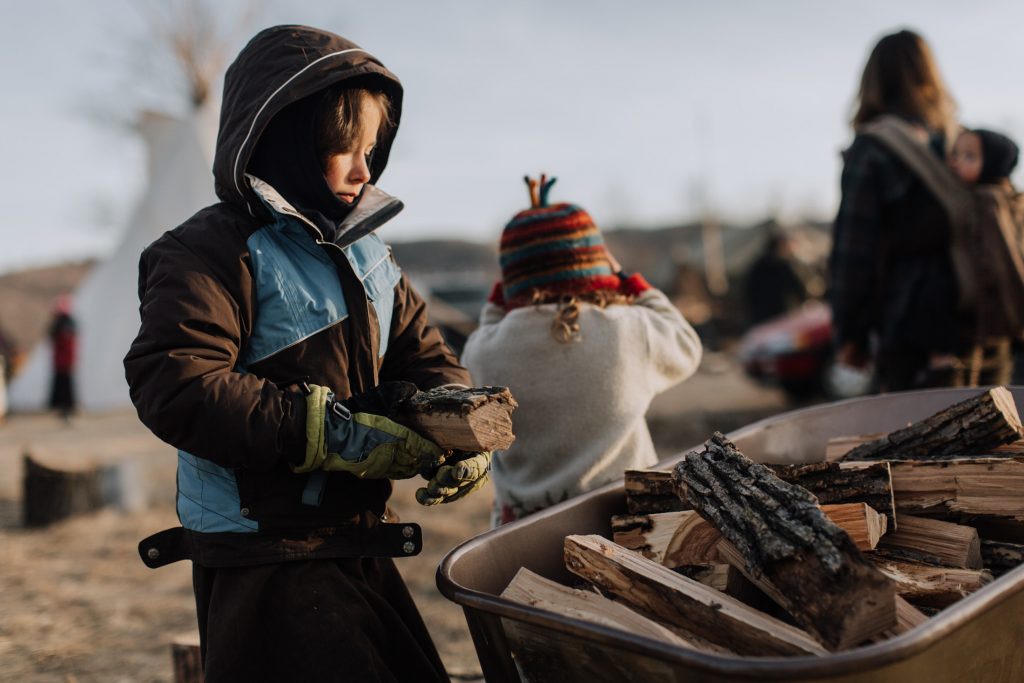 The organizing body of COP26 previously stated that oil and gas industry officials would not have an official role at the UN Climate Conference. This was seen at the time as a major win for environmentalists concerned about the influence of the big polluters most responsible for the exploitation and extraction of Mother Earth's precious resources. However, the presence of oil and gas industry executives and their greenwashing public relations campaigns has persisted at COP26. BP, Chevron, Equinor, and Rio Tinto, are just a few of the many fossil fuel and carbon market corporations and entities that have made their way into discussions and events with key policymakers and decision makers hosted by the International Emissions Trading Association (IETA). The Conference of the Parties continues to perform as a global trade convention rather than a meeting of nations to address the global climate crisis.
For example, IETA proposes "markets for natural climate solutions" to establish highly-financed global carbon markets. Global carbon markets are the very definition of the continuation of imperial colonization. These markets greenwash our desires for a cleaner tomorrow by saying we can plant trees and stop deforestation as a means to allow for the continuation of fossil fuel extraction projects.
As we continue to hear these false solutions regurgitated as truth, we are reminded of the fights that have been ongoing in Turtle Island like Dakota Access, Line 3, and Line 5.
Resistance to the Dakota Access Pipeline brought to the forefront for the world the modern day experiences of American Indians in the so called "United States," forced to navigate violent, dishonest, and obscure government-to-government relationships.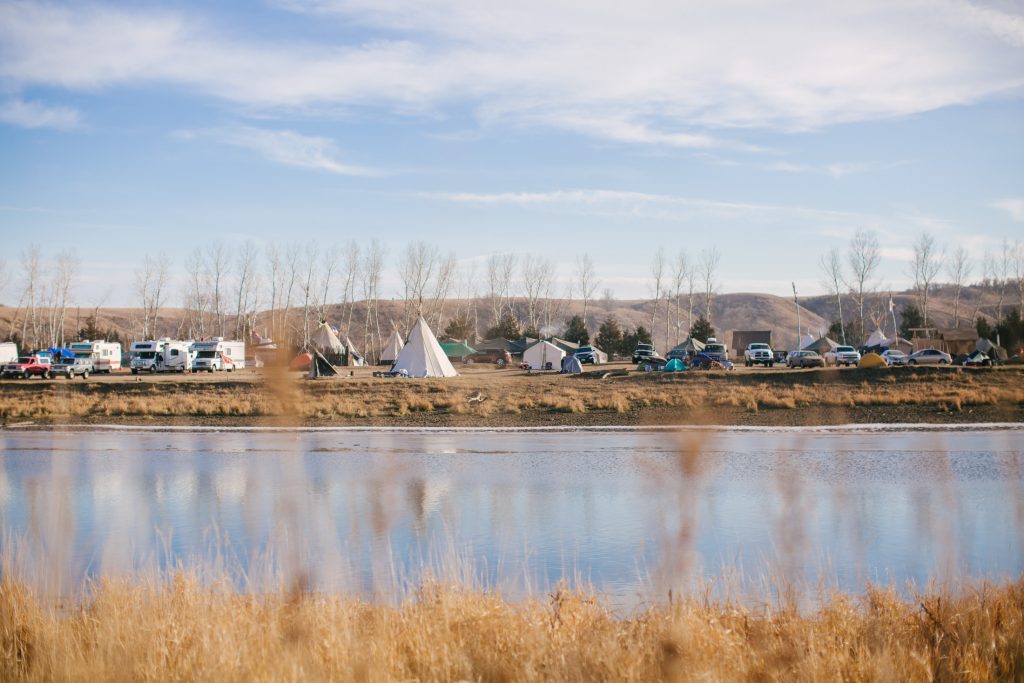 The Dakota Access Pipeline, Built and owned by Dakota Access LLC (subsidiary of Energy Transfer), was approved and completed without tribal consultation or providing information to tribes as cooperating agencies as required by the National Environmental Policy Act. This project has been pushed through with the backing of those meant to represent us that instead choose to fight to maintain their corporate interests. This project has exuded environmental racism at every point in its development:
It was rerouted from north of a white community, Bismarck, North Dakota to just 0.5 miles north of the Standing Rock Sioux Tribe (SRST).
It travels directly through the source of water that SRST uses for their community, the Missouri River.
During the construction phase of the project, counties from throughout the United States sent militarized police forces to use lethal force, including water cannons, on Water Protectors in the middle of the winter.
It continues to operate today without a US Army Corps permit to cross the Missouri River, as required by federal law.
These are facts that barely scratch the surface when it comes to the atrocities that have been committed against Indigenous peoples in their fight to maintain their treaty rights despite colonial imperialist aggression.
Enbridge's Line 3, that travels through Northern Minnesota is another example of the failure of the federal government to uphold their treaty and trust responsibilities. Enbridge claims that this is a pipeline replacement when in actuality, it is a doubling of the amount of Alberta tar sands that travel through the pipeline and it was rerouted to go through ceded territories of the White Earth Nation and Red Lake Nation. This rerouting directly threatens the usufructuary rights of these tribal nations in their rights to hunt, fish and gather; particularly to the Anishinaabe relative, manoomin, or wild rice. During the construction phase of the project, which goes through multiple watersheds, including the Mississippi River, Enbridge diverted from their planned construction route without notifying Minnesota state regulators. In the process, Enbridge pierced an artesian aquifer releasing roughly 24.2 million gallons of water, once again not reporting to state regulatory agencies. A few months later, the Minnesota Department of Natural Resources unilaterally approved a water appropriations amendment for construction dewatering that allowed Enbridge to increase dewatering from 510.5 million gallons of water to 4.9 billion gallons of water, a nearly ten fold increase. This decision was made without tribal consultation and severely threatens the vitality of manoomin across these watersheds, the only place in the world that anyone can find this relative.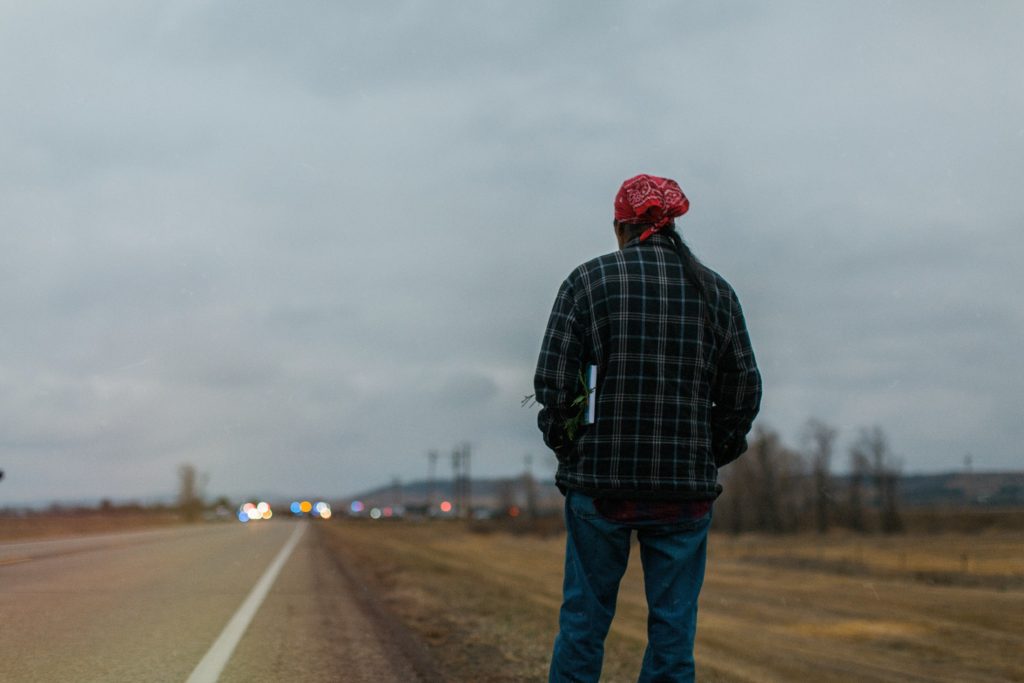 The Environmental Impact Statement also discussed the very real impacts of fossil fuel projects on Missing and Murdered Indigenous Women and Relatives (MMIWR+) stating, "the addition of a temporary, cash-rich workforce increases the likelihood that sex trafficking or sexual abuse will occur. Additionally, rural areas often do not have the resources necessary to detect and prevent these activities." In fact, during the construction phase, multiple Enbridge workers were caught in sex trafficking stings. This fact is a reminder that as we rape and pillage Mother Earth of her lifeblood, we also turn a blind eye and do the same to our community members. This extractive mentality that persists against our relatives is a continuation of imperial colonialism that teaches that conquest and dominance is more important than relationship and respect.
These realities have been a clear indication from politicians, policy makers, and the oil and gas industry that they do not have the interests of Indigenous communities at heart. Contrary to their public relations campaigns stating tribal engagement, these projects have gone against the wishes of our communities and threaten our women, our food systems, and at the core of it, our very way of life.
Our near-term and long-term future requires a vast change in the way that we harness the energy that is available to us through alternative sources that do not negatively impact our communities or Mother Earth. DAPL and Line 3 do not come from sources like carbon sequestration, a desire of the oil and gas industry to continue on with business as usual.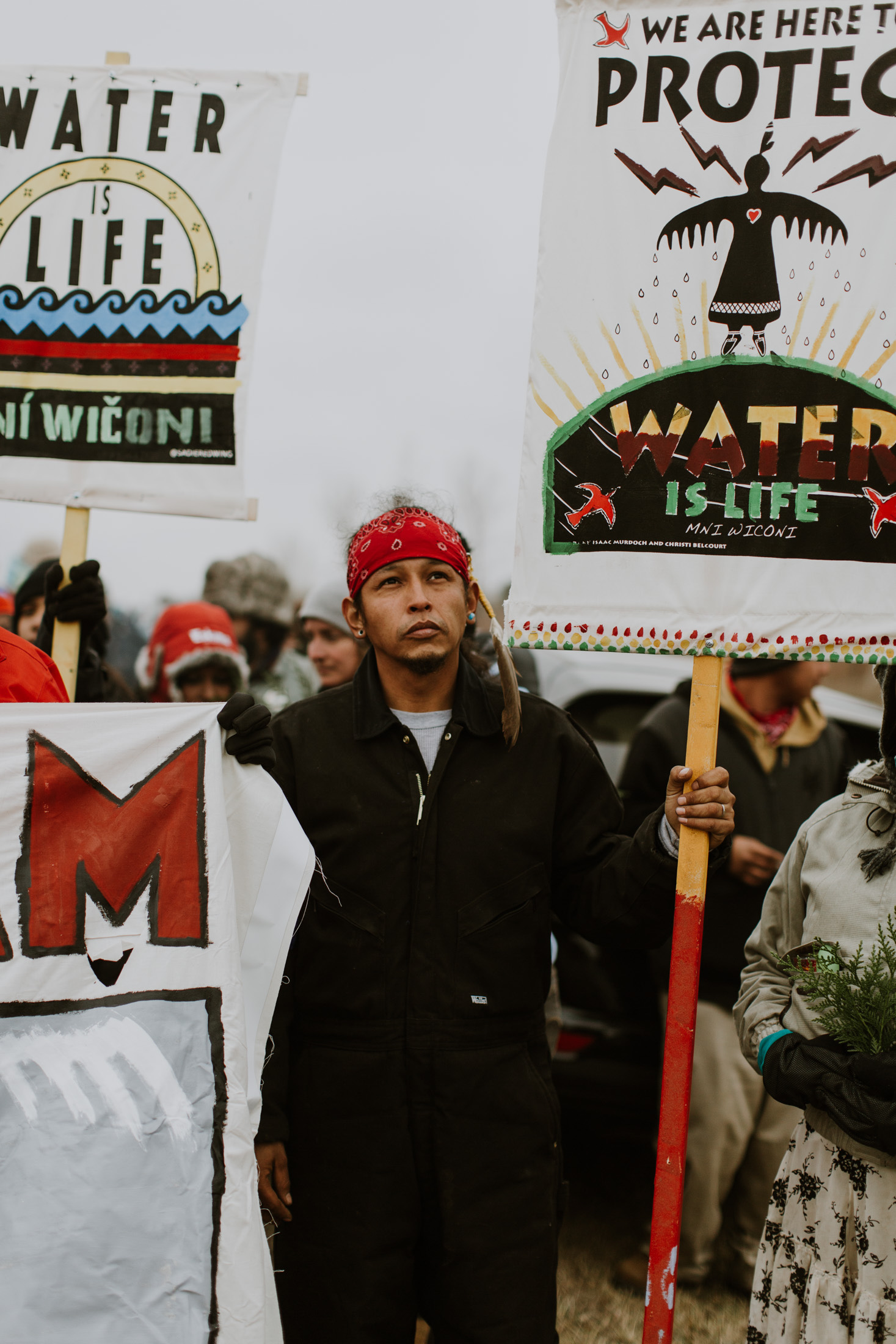 Joe Biden recently said that the largest oil producing nations in the world need to produce more oil. He went on to say, "It does, on the surface, seem inconsistent… but it's not at all inconsistent in that no one has anticipated that this year we'd be in a position – or even next year – that we're not going to use any more oil or gas; that we're not going to be engaged in any fossil fuels. We're going to stop subsidizing those fossil fuels. We're going to be making significant changes. And it just makes the argument that we should move more rapidly to renewable energy — to wind and solar and other means of energy."
President Biden continues to use talking points provided by big oil and gas executives that are leading the charge in sending our climate into despair and devastation. The "leader of the free world" is being caught asleep at the wheel as he leads our country further down the rabbit hole of climate catastrophe, subjecting our Indigenous communities to the wrath that he is helping to impose. Our communities will not forget as we seek a drastic change in the way that we view domestic energy policy.