The NDN Collective is proud to announce the inaugural cohort of 2020 NDN Changemaker Fellows!
The 20 NDN Changemakers are Indigenous leaders from throughout Turtle Island and beyond who are radically transforming Indigenous communities by defending Indigenous lands and rights, developing sustainable solutions for the future, and decolonizing their day-to-day lives, their families, communities and Nations. They are organizers, activists, social entrepreneurs and cultural practitioners who are challenging the status quo and building a better future for all people and Mother Earth.
"We know that within our people lies the power and potential to transform our communities, build beautiful and regenerative Nations, and to educate and heal one another," says Dr. PennElys Droz, Director of the NDN Changemaker Fellowship. "Our final 20 candidates are model leaders of the determination, strength, and personal commitment it takes to do this difficult work."
The fellows featured here were advanced in recognition of their service, powerful leadership, and remarkable potential, and we are deeply honored to now be a part of their stories. Each fellow was uplifted and selected by grassroots members of their communities in a months-long process which involved more than 700 applicants from 20 different regions across Turtle Island and surrounding island nations.
All of the changemakers who have participated in the fellowship application process have given us so much hope and inspiration for the future. Now, we're introducing the 2020 NDN Changemakers to you.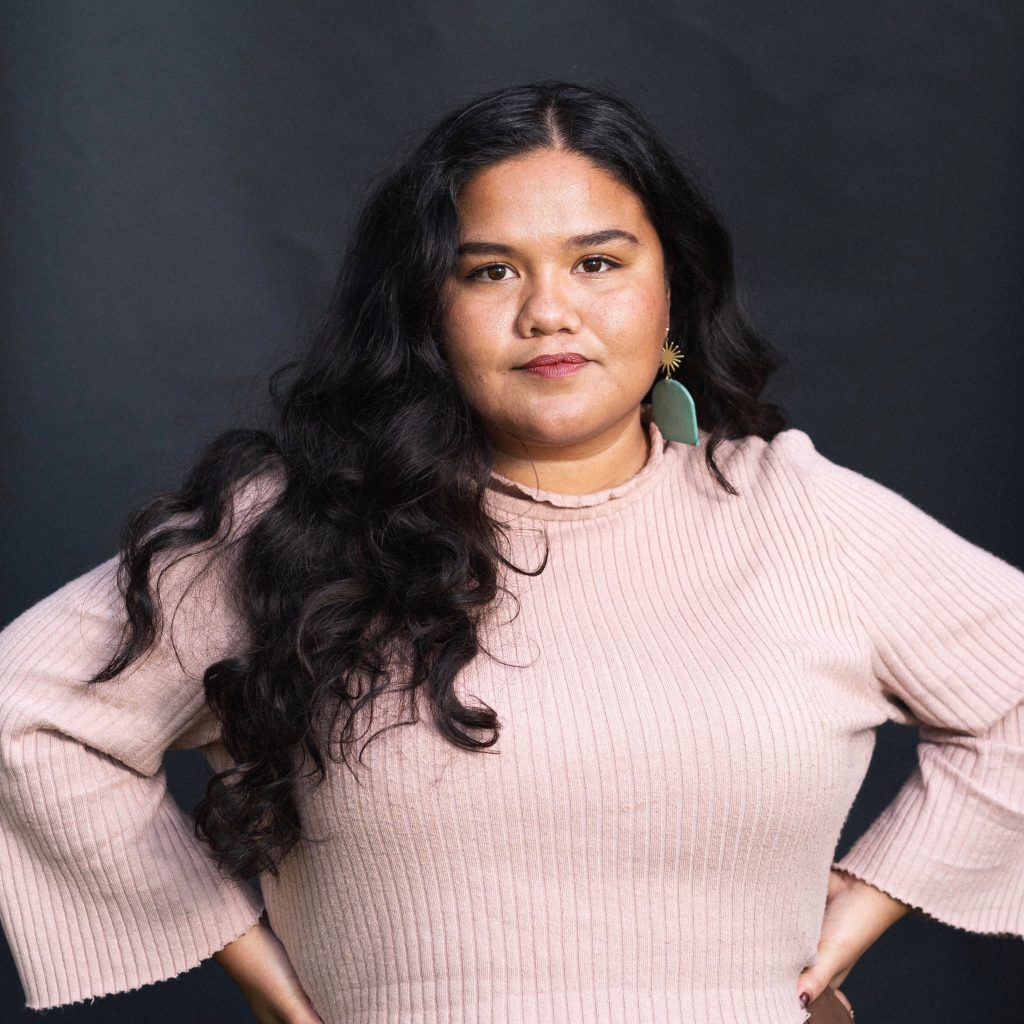 ISLANDS REGION
Siobhon Rumurang Sengebau McManus is a Chamoru-Palauan writer and teacher from Guåhan working to empower Micronesians through Indigenous media, culturally responsible economic development and education.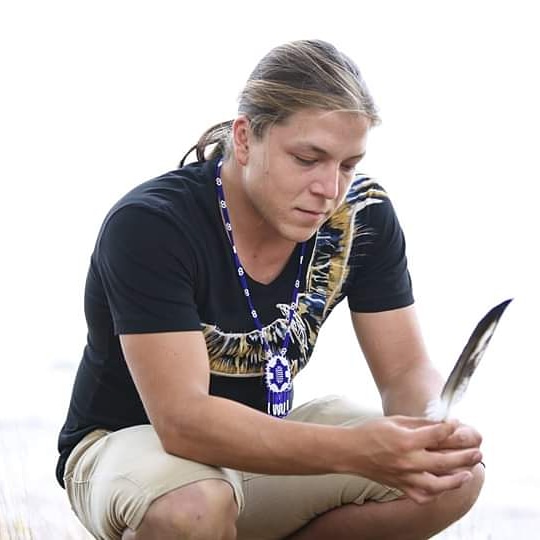 ONTARIO REGION
Waasekom, Turtle Clan from Saugeen First Nation and Kettle and Stoney Point First Nations, is a ceremonial helper and Anishinaabe language learner, Indigenous chef, and advocate/action-ist in service of his Great Lakes homelands, waters, and people. He is currently leading Niwiijiiwok Doodemag, focused on the reemergence of traditional Indigenous clan governance.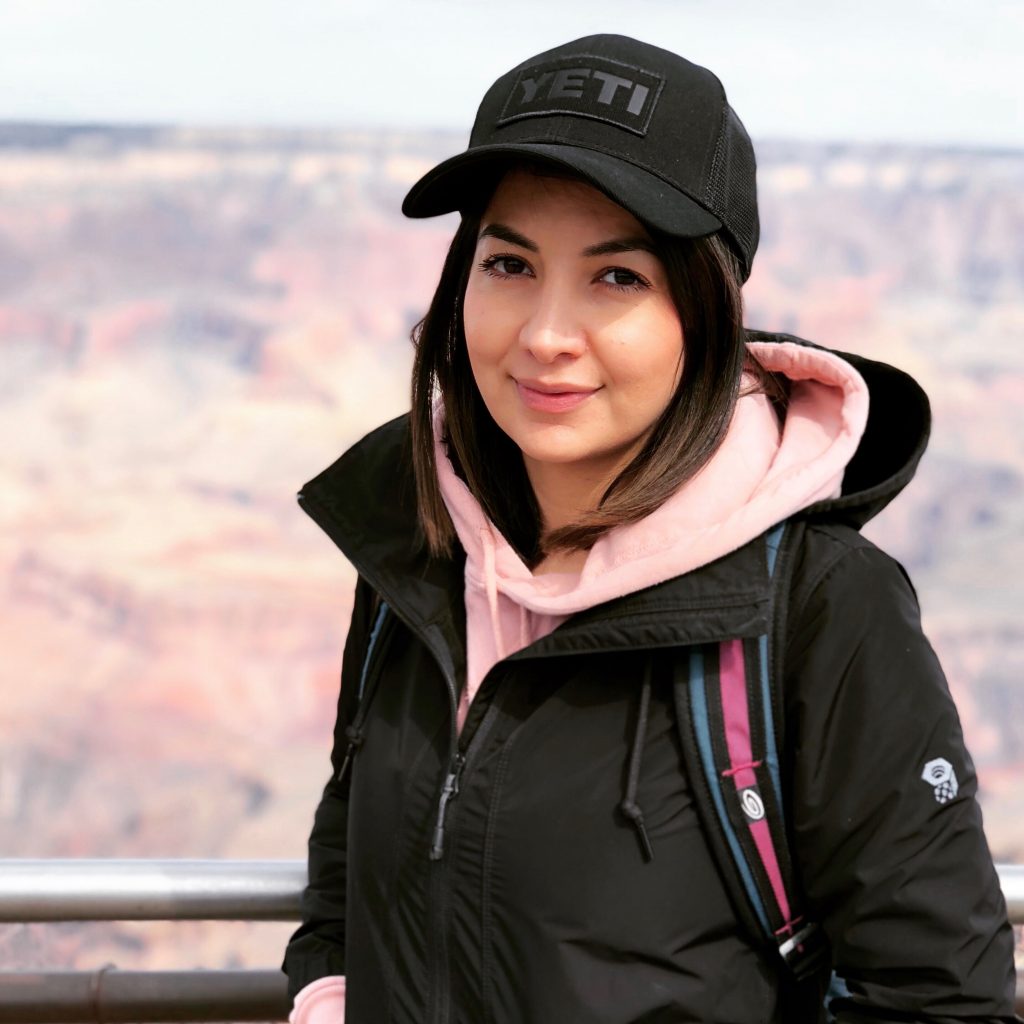 NORTHWEST TERRITORIES/YUKON REGION
Mahalia Yakeleya Newmark, Shutoatine Dene and Metis, is a new ama/mom, Indigenous Feminist, and equity specialist currently living in the Northern city of Somba K'e/Yellowknife.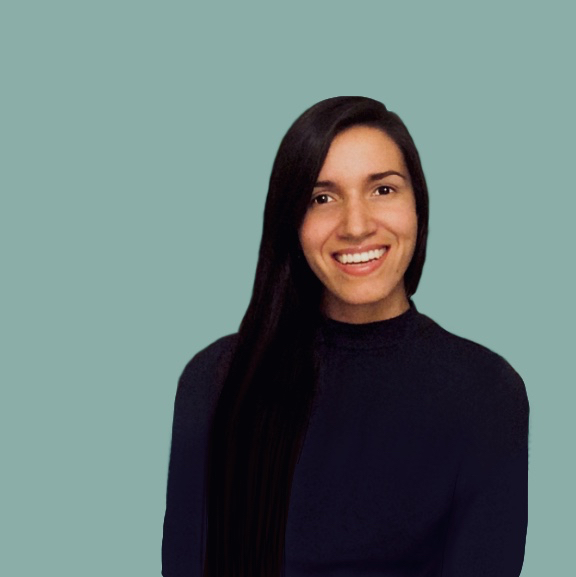 CALIFORNIA/NEVADA REGION
Helen Fillmore of the Washoe Tribe is an environmental researcher and educator with a passion for protecting the health and wellbeing of her homelands and of the people who depend on them. Her work towards change is rooted in the stewardship values and cultural teachings of her elders and community members.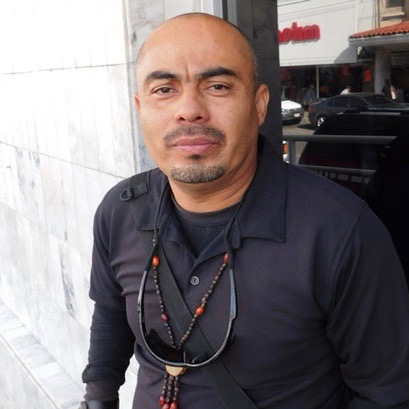 NORTH MEXICO REGION
Joel Cabral is Chief of the Lipan Apache of Nogales Sonora Mexico. He is a husband, father to five and grandfather to three children. He is dedicated in revitalizing and protecting the Lipan Apache culture, language and ways of life in Mexico. Joel's vision is for his people to have a self-sustaining and autonomous community and for the Apache people to once again be recognized and thriving in the lands that are now called Mexico.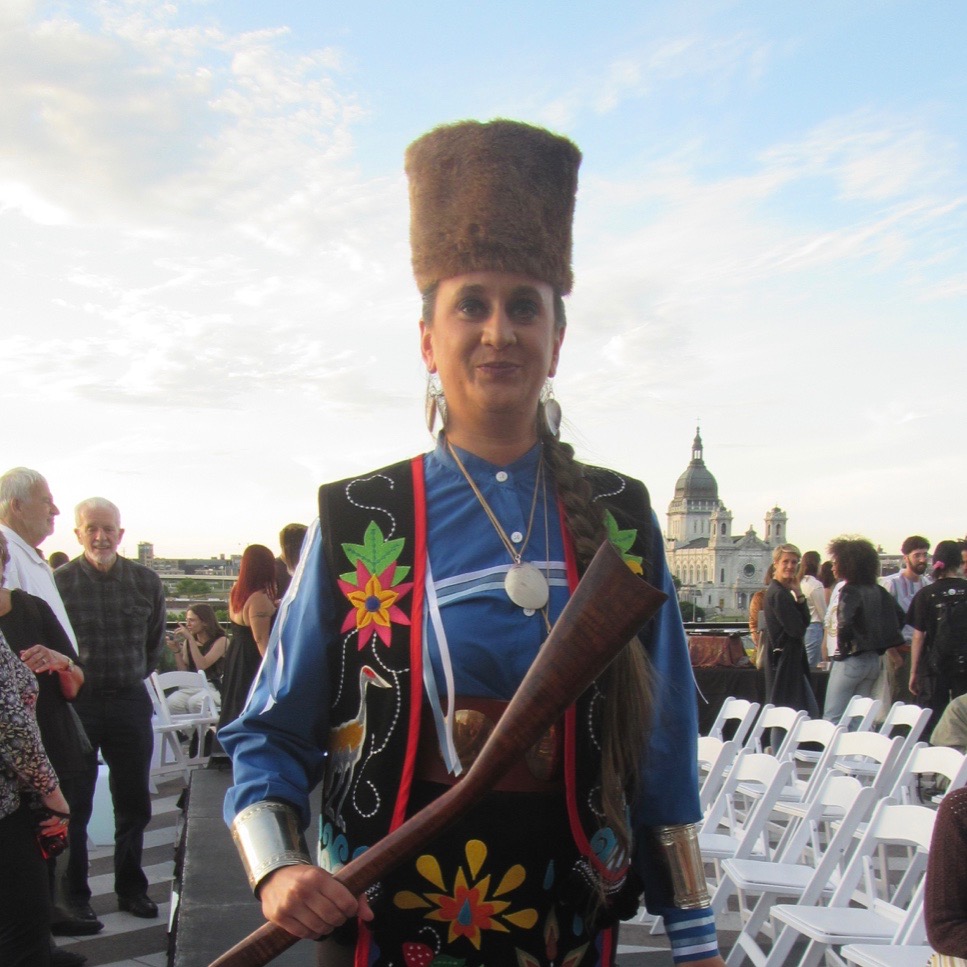 GREAT LAKES REGION
Cecelia Rose LaPointe is Ojibway/Métis, enrolled in Mashkiziibi (Bad River Band of Lake Superior Ojibway or LaPointe Band of Ojibway) and maintains a strong community affiliation to Kchiwiikwedong (Keweenaw Bay Indian Community). Cecelia is the Founder and Executive Director of the Native Justice Coalition as well as the Founder and Owner of Red Circle Consulting and Waub Ajijaak Press.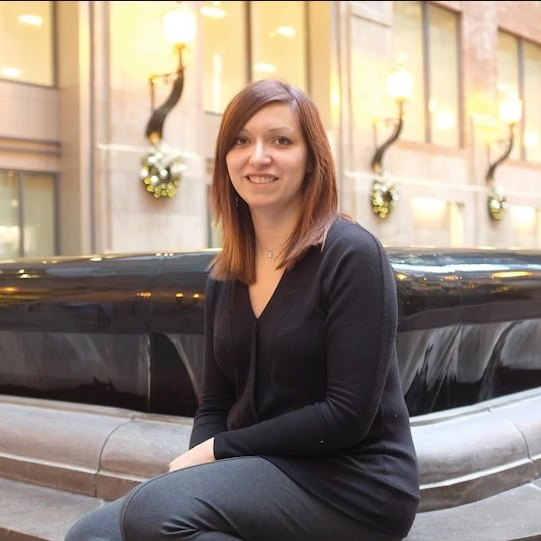 QUEBEC REGION
Widia Larivière is an Anishinaabe advocate, writer, and media-maker for human rights and Indigenous Peoples' rights with a focus on issues affecting women and youth. She worked at Quebec Native Women for eight years, co-initiated the Quebec branch of the Idle No More movement and co-founded Mikana, an organization that raises awareness about realities affecting Indigenous Peoples in Canada. She is a co-recipient of a Tribute Award bestowed as part of the 40th anniversary of the Quebec Charter of Human Rights and Freedoms (2015) and a co-recipient of Amnesty International's Ambassador of Conscience Award (2017).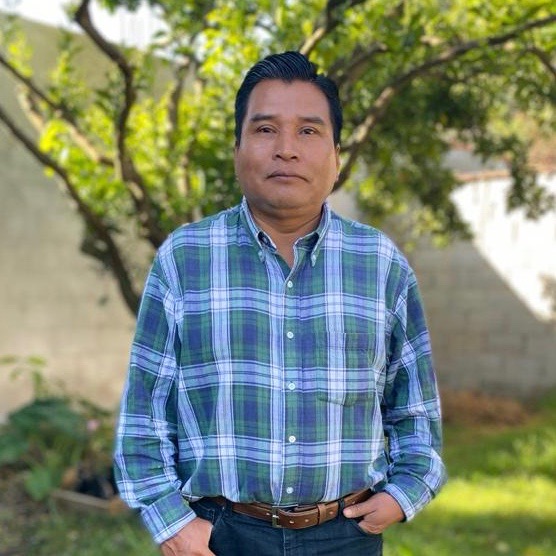 SOUTH MEXICO REGION
Faustino Guzman Cruz is of the Tseltal People in the Santa Cruz el Palmar community, municipality of Yajalón, Chiapas, Mexico. His parents lived in a situation of slavery and it is in this community that they fought and recovered their lands. He is a person of community conviction who focuses on implementing traditional and new techniques based on agroecological practices valuing his People's culture, language, dialogue, production, community organization and ways of life.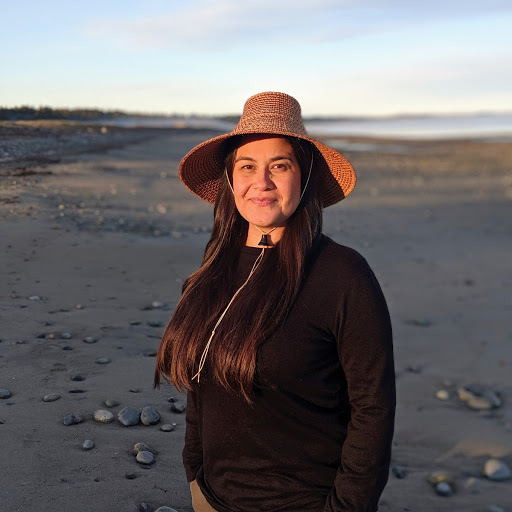 WEST COAST CANADA REGION
K'aayhlt'aa Haanas Valine Brown is an organizer, communications professional, and devoted Haida citizen belonging to the K'aawas eagle clan. Her work is rooted in her homelands, and Valine's academic and advocacy efforts are centred around Indigenous title, rights, and responsibilities. She believes in the power of people and connection to place and she is fiercely committed to building community resilience amid the climate crisis.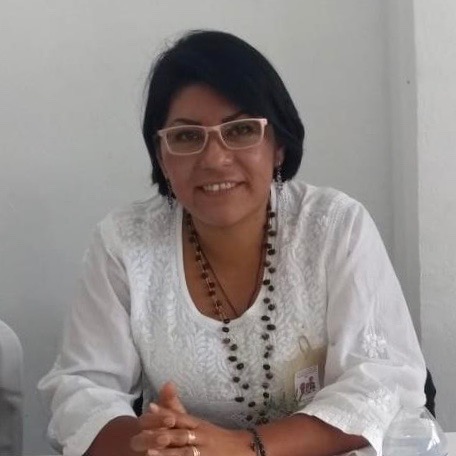 EAST MEXICO REGION
María Berenice Sánchez is Nahua-Otomí from the Indigenous people of San Francisco Magú, State of Mexico. For 15 years she has been involved in the local, regional, national and international movement to defend the collective rights of Indigenous Peoples and the protection of Indigenous lands and territories from being taken by capitalism and unsustainable megaprojects. She currently is president of the National Assembly of Indigenous Peoples for Food Sovereignty and Coordinator for Mexico and Central America for the Milpa Alliance.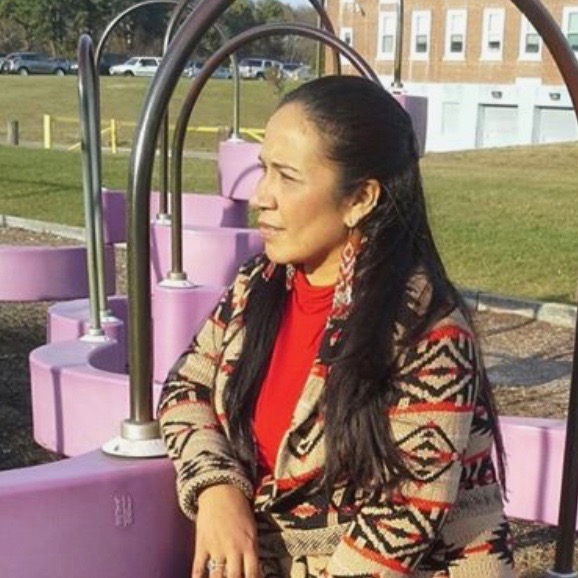 NORTHEAST U.S. REGION
Marcy Hendricks, Mashpee Wampanoag, is a healing justice practitioner focused on trauma-informed approaches to recovery and prevention. She believes we can't be free until we heal from the effects of historical trauma. Marcy approaches crisis and addiction with evidence-based practices that give a hand up to those most impacted by trauma.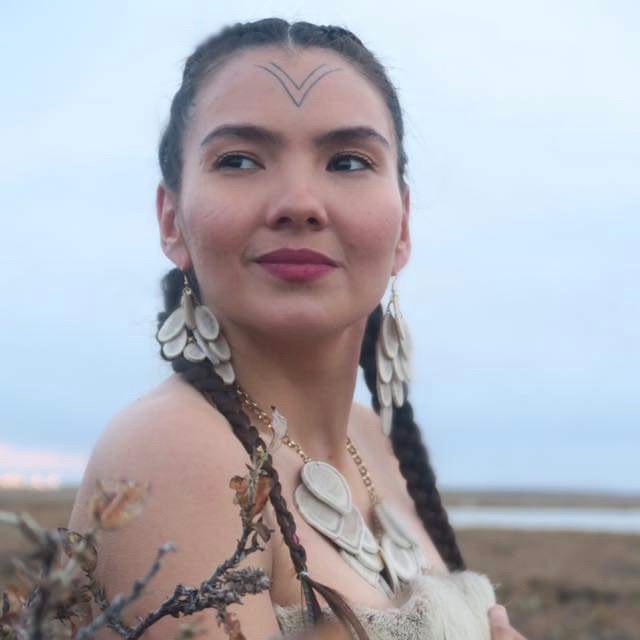 INUIT NUNANGAT REGION
Jana Angulalik is a traditional Inuit tattoo artist from Cambridge Bay, Nunavut, Canada. She is also an entrepreneur in the field of spa and wellness and has lived and worked abroad. Skin stitching and hand poking are two ways that she helps break cycles and create beautiful, much-needed ceremony with other Inuit women.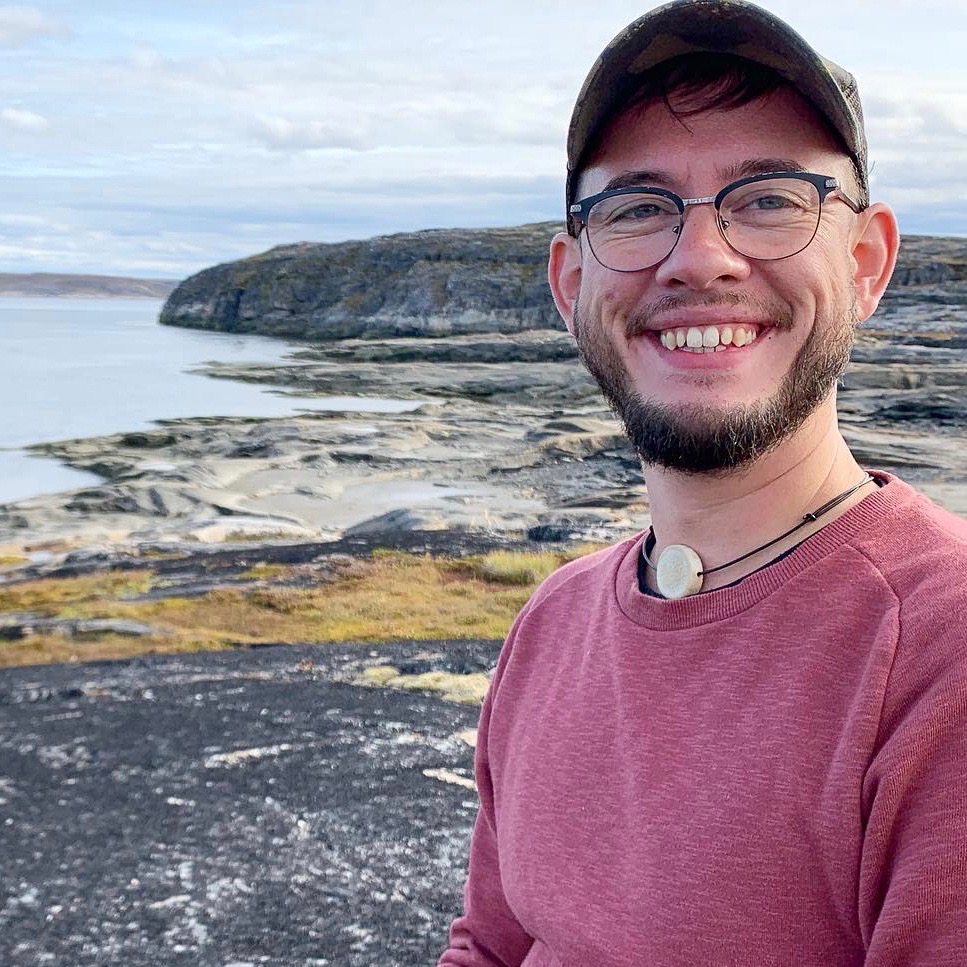 EAST COAST CANADA REGION
Ossie Michelin is a freelance Inuk journalist, activist, and filmmaker from North West River, Labrador. Ossie specializes in sharing stories of the Indigenous world and the North with a capital N. His activism around Indigenous water rights and hydroelectric damming have received international recognition.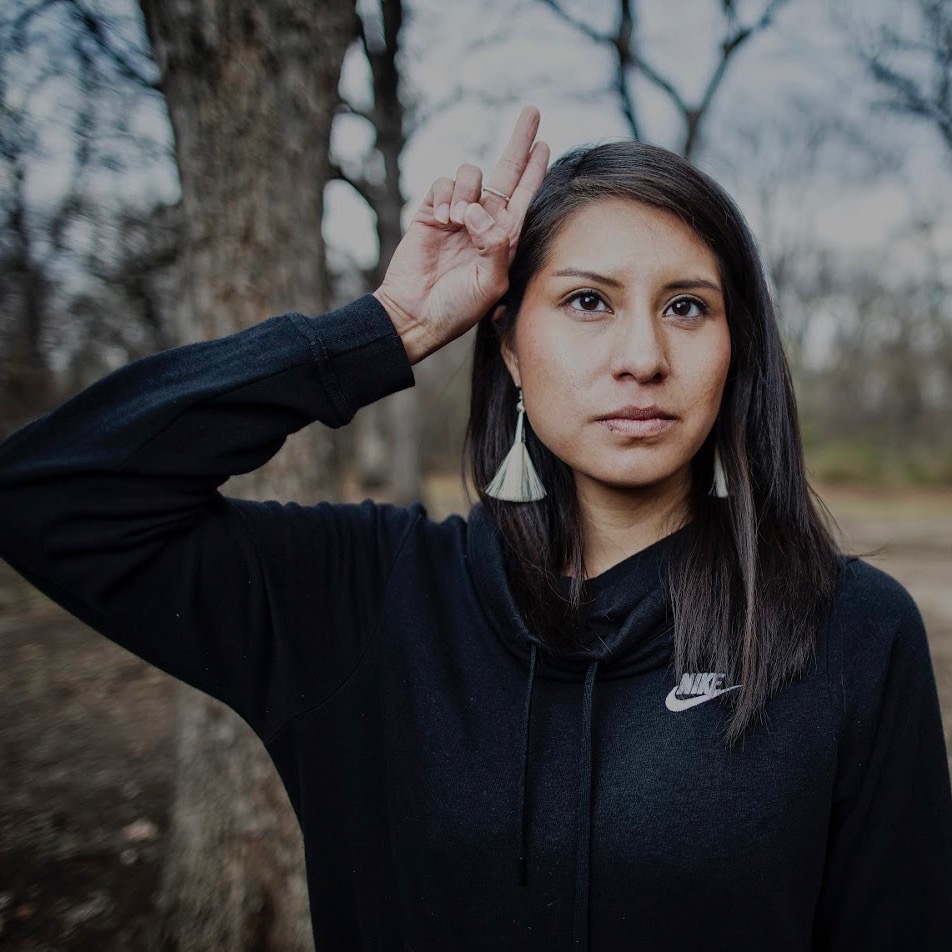 SOUTHEAST U.S. REGION
Jasha Lyons Echo-Hawk, Seminole/Pawnee/Creek/Omaha/Iowa,is a justice seeker, community builder, and a part-time marathoner. She is a trained birth worker raising four children with her husband in Pawnee territory.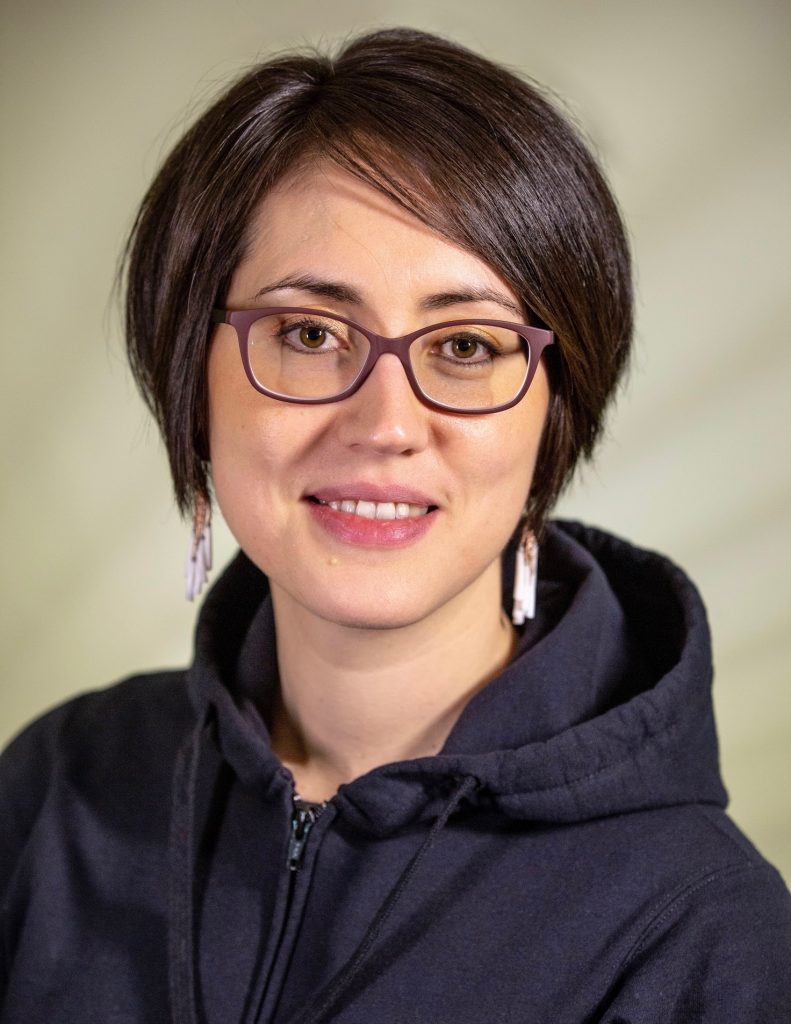 ALASKA REGION
Helena Benozaadleyo Jacobs, Koyukon Athabascan, was born in Fairbanks with ancestral ties to Ruby and Kokrines on the central Yukon River, and now lives and works in Anchorage, Alaska on Dena'ina land where she and her husband are raising their family. She is the owner and principal consultant of Benozaadleyo Consulting, LLC, focusing on collective impact approaches to positive social and systemic change, elevating equity and access, and wellness and wellbeing within the Alaska Native community.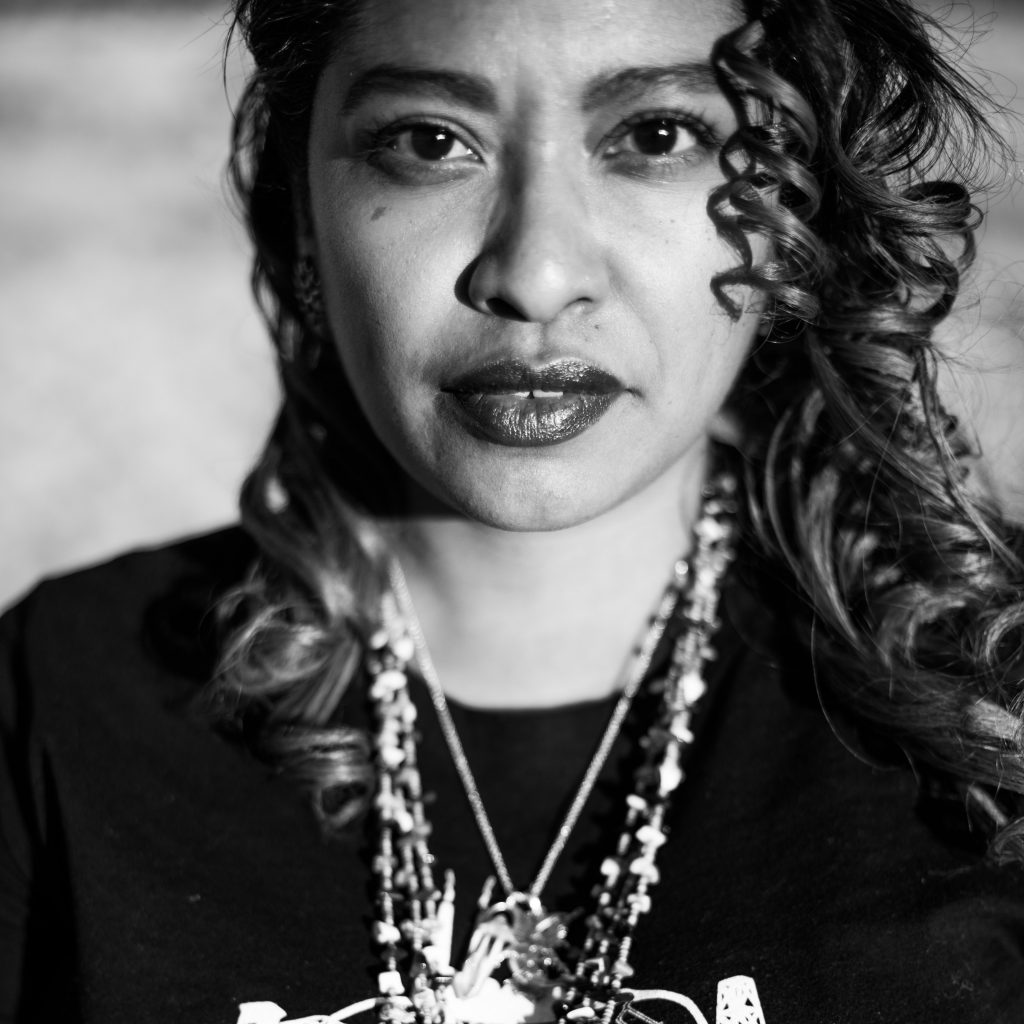 SOUTHWEST U.S. REGION
Jihan Gearon is Diné and Black from Old Sawmill, Arizona. She is a nationally recognized movement leader in environmental and climate justice, just transition, and Indigenous Peoples' rights, as well as a writer and painter.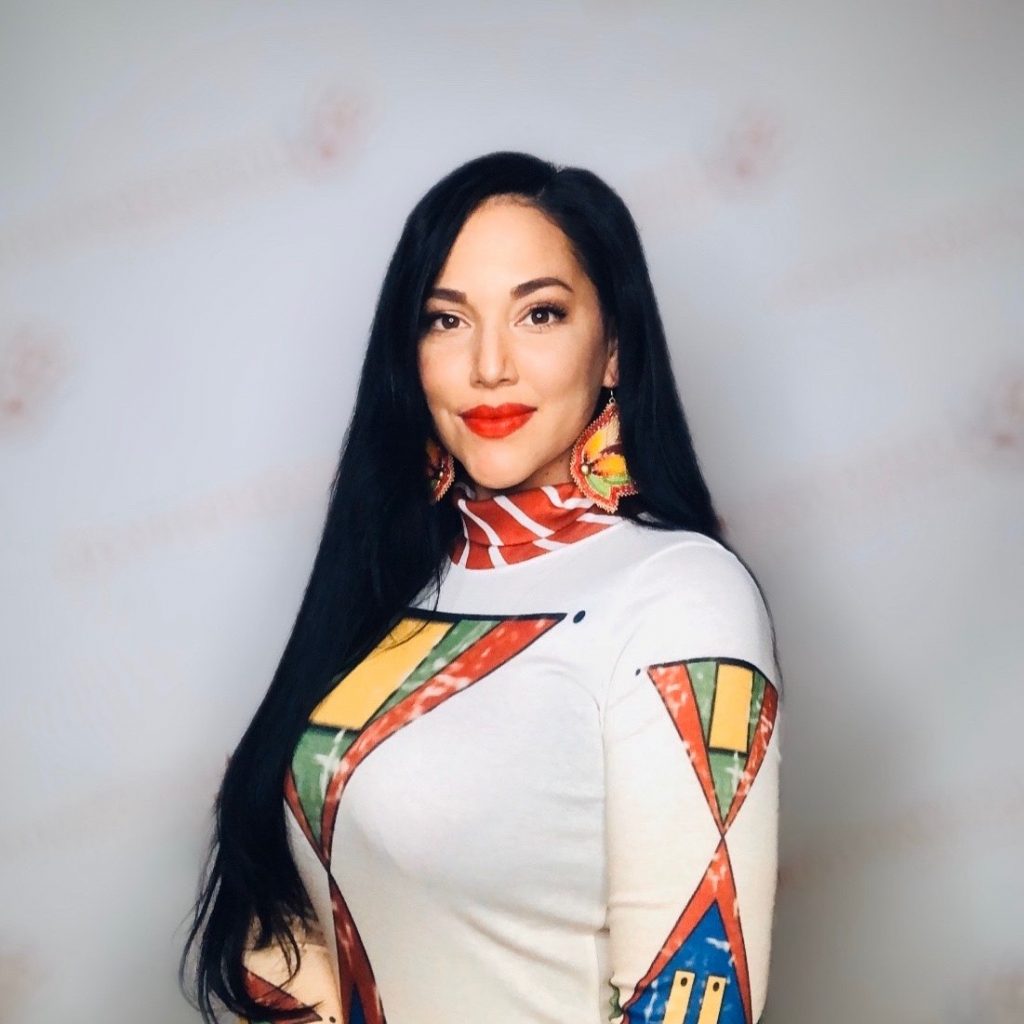 GREAT PLAINS U.S. REGION
Sunny Red Bear is a citizen of the Cheyenne River Sioux Tribe. She is a grassroots activist of missing and murdered Indigenous women, a healing and wellness advocate, a writer, and speaker whose desire is to create and reclaim space for our connection to Indigenous healing.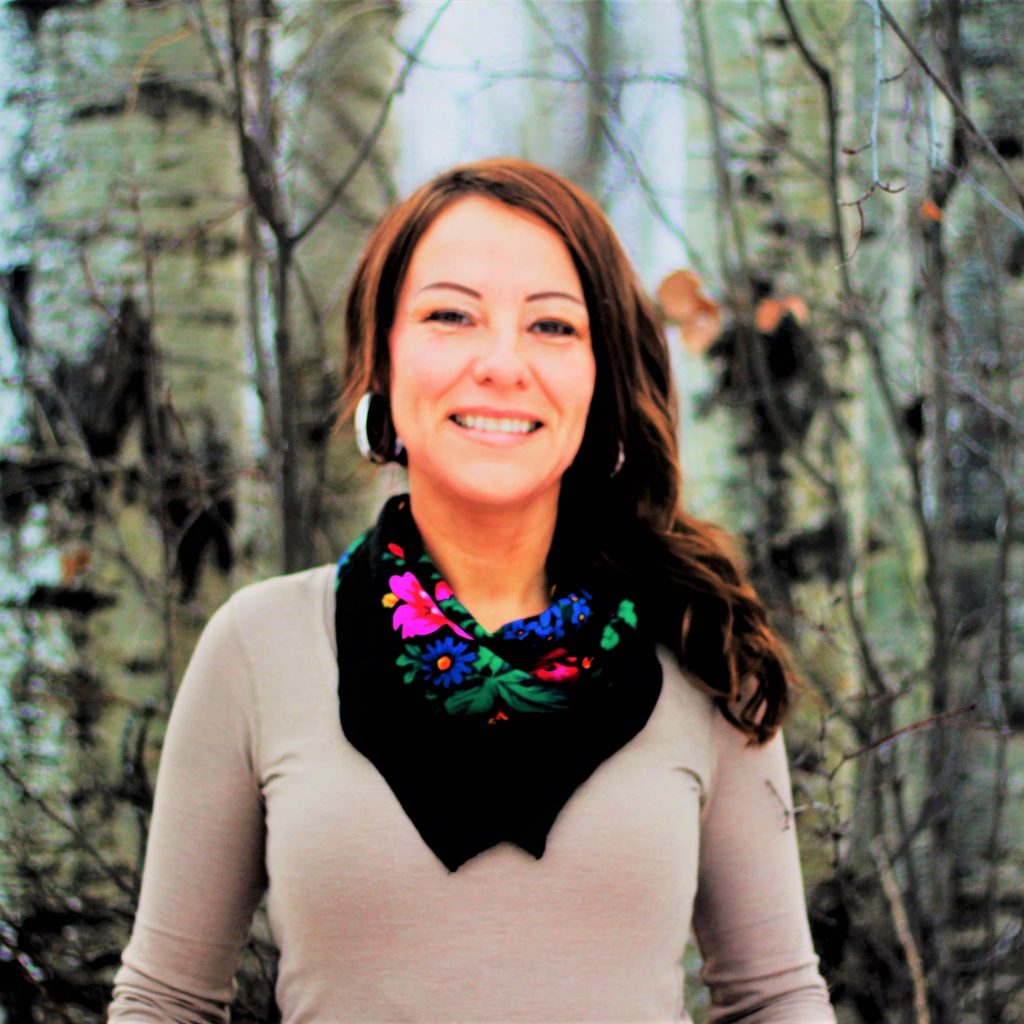 PLAINS CANADA REGION
Jesse Cardinal is from the Kikino Metis Settlement which is on Treaty 6 Territory and close to Treaty 8 Territory. Jesse is a mother who lends her time to Keepers of the Water and attends Blue Quills University part-time to learn the Cree language.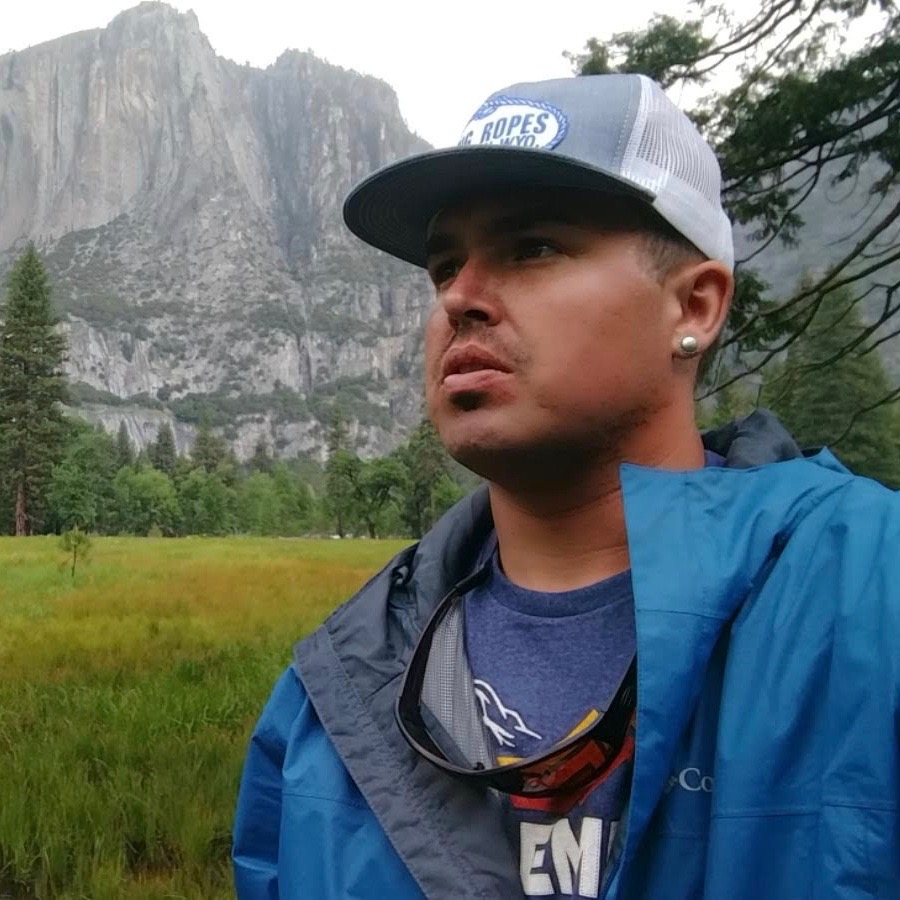 PACIFIC NORTHWEST U.S. REGION
Stephen Hunt is Blackfeet (Amskapii Pikaanii), Nez Perce (Nimipuu), Sioux (Sisseton), Pend d'Oreille (Qlispé), and Chippewa Cree (Ne Hiyawak), and was raised on the Flathead Indian Reservation. Hunt is a firm believer in traditional lifeways, is an accomplished photographer, a member of Black Otter (a champion Blackfoot drum group), a co-founder of snqweylmistn (the place where you do your best), and seeks to make a brighter future for all First Peoples' children.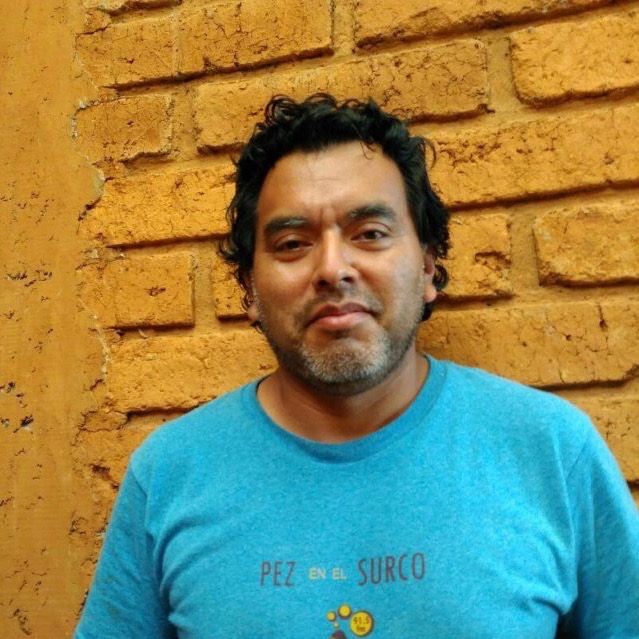 WEST MEXICO REGION
Oswaldo Martínez Flores is from the Xhidza People, born in the Xhidza community of Santa María Yaviche, in the Sierra Juárez of Oaxaca, Mexico. He has founded different farmer schools and community radio stations. His work is extensive in sustainable energy and food sovereignty.

---
Congratulations to the inaugural class of NDN Changemaker fellows!
Movements for social and environmental justice are made up of ordinary people doing extraordinary things and amidst some of the most challenging circumstances. The NDN Collective is honored to join and support this group of changemakers on their journey. With the NDN Changemaker fellowship, we are investing into Indigenous self-determination and supporting Indigenous-led solutions on a local level.
Stay tuned for more content from NDN Collective where we introduce the fellows in greater detail and share more about the work they'll be doing in the coming year.